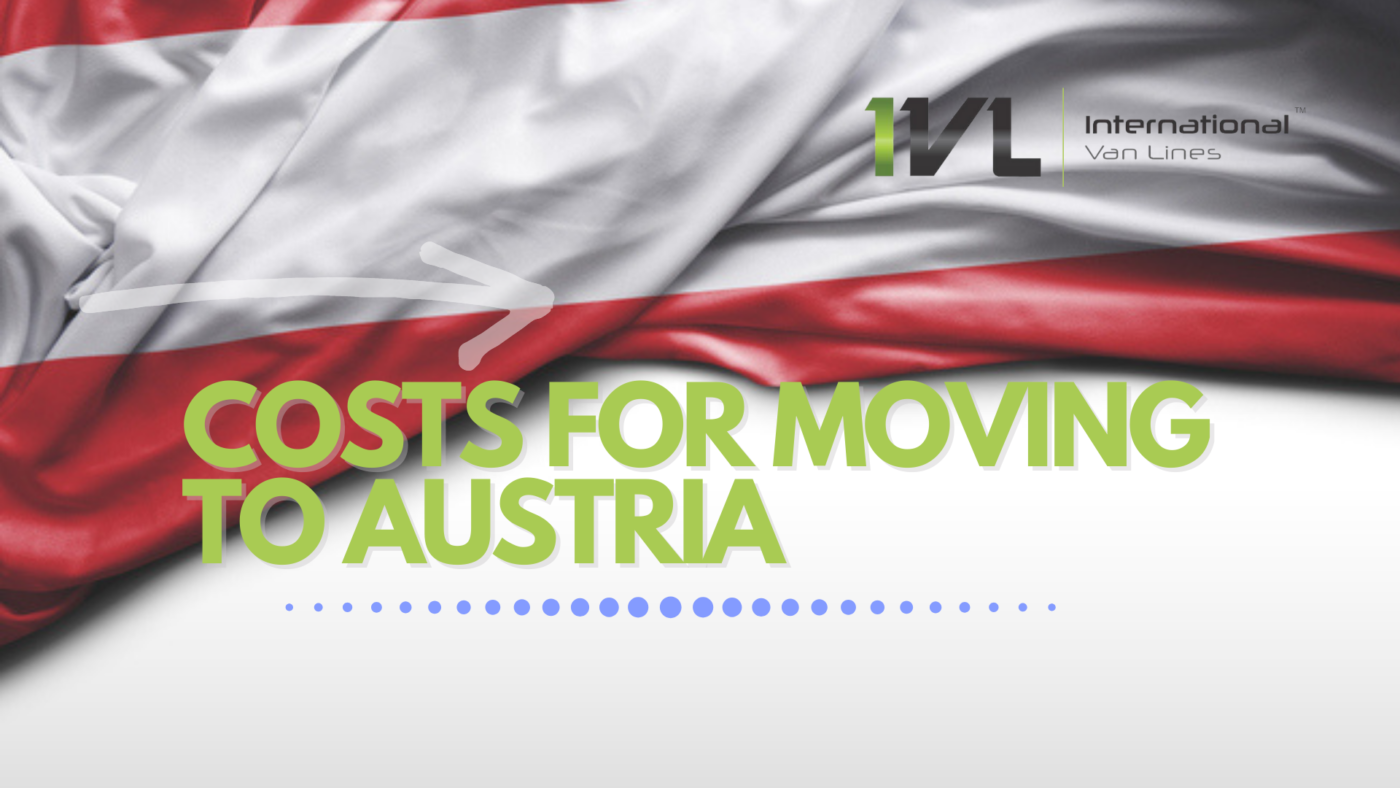 Understand the Costs for Moving to Austria
Moving to Austria is exciting, scary, and stressful all at the same time. Moving overseas can seem like a daunting task and understanding what goes into an international move is half the battle.
Researching the costs for moving to Austria along with shipping options, and what to expect will help you prepare properly for your big move.
The good news is that Austria is not amongst the most expensive destination to move to.
Before your move
Austria complies with its European Union membership. There is a certain number of restrictions, especially on farm products. However, shipping household goods is quite easy and restrictions are low.
Understanding what you can and can't bring into the country is essential. You can visit the Austrian Embassy website for their import regulations.
If you're moving household goods you must pack properly for your move. Having a professional international moving company can help, but it's not imperative. Self-packing is a sure way to save money, but you should speak with a relocation coordinator before you do so.
Shipping Options for Austria
Just like most destinations, you will have the option of shipping your household goods via air or ocean freight.
Ocean freight is the most economical and preferred method for transporting household goods.
A quality international mover can help you plan and prepare accordingly. They can offer advice on packing the service that bests fits your needs and budget.
Costs for Ocean Freight
Below you will find some costs for moving to Austria. However, they are only to be used for planning and budgeting purposes. Rates can vary based on several factors
Move Size
Move Date
Final Destination
Move Service
It's always best to speak with the best international moving companies, but for now, you can use the below to give you an idea of what to expect.
Ocean Freight Costs to Austria
| Move Size | Door to Port (Vienna) | Door to Door |
| --- | --- | --- |
| 100-200 cuft | $1100-$1500 | $1500-$2000 |
| 300-500 cuft | $1700-$2500 | $1800-$2400 |
| 600-700 cuft | $2800-$3500 | $3500-$5000 |
| 800-1000 cuft | $3400-$4500 | $3800-$5300 |
| 1100-1500 cuft | $3900-$5700 | $4200-$6000 |
| 1600-2000 cuft | $4100-$6200 | $5000-$7000 |
Port Costs in Austria
Port & Terminal charges in Vienna can vary. Below are some examples of what you can expect when importing household goods into Austria. Port & THC charges are billed directly by the port. However, an international moving company can include these costs in their quote, so make sure to ask. It's important to understand all of your shipping options.
| | per 20′ / 40′ Dry | per 20′ / 40′ Reefer |
| --- | --- | --- |
| THC Import | 232 EUR | 357 EUR |
| THC Export | 232 EUR | 357 EUR |
International Moving Costs to Consider
The costs provided in this article are for budgeting and planning purposes only. However, we recommend speaking with a professional to get more insight as to what you can expect. International moving can get costly and the number one factor in cost is volume. The more stuff you have the higher the cost.
Moving is a great time to purge. Getting rid of unwanted items can help reduce your shipping costs to Austria. Also, understanding services can help. Self-packing and service types can also help reduce the cost of your move. Although self-packing can be a task, if you start early it will feel a lot easier.
Getting a moving quote is easy. Give us a call and one of our reps with walk you through the process and provide all costs for moving to Austria.
Airfreight costs to Austria
If you're looking for speedy transport and don't mind paying extra then airfreight is for you. Although service options are similar, the final cost is based on weight/volume, whichever is greater. You can expect that airfreight will be about double the cost of ocean freight which makes ocean transport the preferred method.
However, if you need your stuff, whether it's a car or household goods then go air. Transit times can be a week or so which is a far cry from the month-long ocean freight. Moving costs to Austria for air freight will vary. However, feel free to give us a call for a free international moving quote.