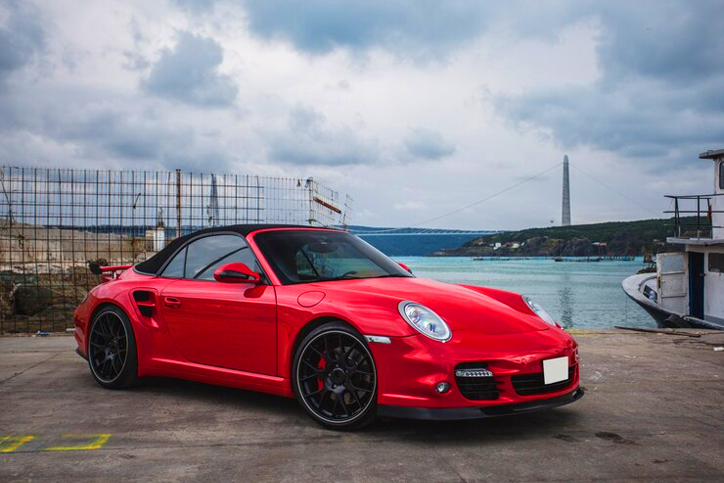 If you need to move your car across the country, there are many things to consider. Even though you already know that you want to ship your car for a reasonable price, you should also consider factors like timing, transparency, and insurance when it comes to Cross Country Vehicle Transport.
To reduce the stress of exporting your car, we've outlined the following five steps:
Think about your possibilities.

A comparison of car transportation costs

Choose a business

Get your car ready for pickup.

Verify any damage.
5 steps for cross-country car shipping
Think about your alternatives
There are various options to transport your vehicle across the nation. Make sure you consider your options before choosing a vehicle shipping firm.
Driving a vehicle
Even if many people ship their automobiles because they don't want to drive them, you might still think about doing it. Just be mindful that you must factor in fuel costs. If your trip lasts more than one day, you should also budget for lodging and meals. These expenses mount up quickly enough that you may be able to export your car for less money than it would cost to drive it.
Your car will be pulled by a rented truck.
You have probably seen a U-Haul truck pulling a car on the freeway. Most vehicles may be moved using a tow dolly or a car trailer (a mini-trailer with only two wheels). For journeys of more than 500 miles, car trailers are typically out of reach. Tow dollies, however, can typically help you save money, even on long-distance travel.
Examine automobile transport costs
Prices for car shipping are prone to alter daily depending on factors including distance, location, car condition, and kind of shipping. Getting multiple bids is smart because the cost difference between the cheapest and most costly car transportation firms for a cross-country move is more than $500.
What distinguishes open transit from enclosed transport?
Cross County Vehicle Transport happens in two forms, either open or enclosed. Although an open carrier is less expensive, your automobile will be crammed in with up to 10 other vehicles and left outside in the elements. Because it has four walls and can accommodate fewer automobiles, an enclosed carrier is typically 40% more expensive than an open carrier.
Nearly all cross-country transportation uses open carriers. If you own a luxury or historic car, you might want to consider an enclosed carrier.
Select a business.
Using one of our top auto transport companies that provides cross-country vehicle transport can frequently save hundreds of dollars when exporting your automobile. We advise you to check for the following qualities in your automobile shipping company:
Low costs:

To discover the best deals, compare auto transport quotes from three to four businesses. Our review of almost 700 estimates reveals that Ship a Car Direct frequently falls 20% short of the sector average.

Superior customer care:

We calculated the average rating for auto shipping businesses using more than 100,000 evaluations and discovered that it is 4.6 out of 5. Think of a business that performs far better than average, like International Van Lines.

A lengthy post:

International car shipping

company has a reputation for having many swiftly failing businesses. We advise choosing a business that is at least ten years old. Car shipping companies like International Van Lines have been in business for over 10 years.

Extra protection:

Although car damage is uncommon, it never hurts to be cautious. Look for a car shipping company that gives you additional coverage. As an illustration, International Van Lines provides gap coverage that contributes $2,000 to your deductible.
Get your vehicle ready for pickup.
Once it is prepared for shipping, the auto transport company will come to pick up your vehicle. Your automobile will be loaded into the truck by the driver, who will start driving. Check off a few crucial items from your car shipment checklist before you say goodbye:
Make sure your car is ready for a drive. Make sure to check your battery and tires. And fill up on fluids and oil.

Check the emergency brake. If your car isn't in working order, car shipping businesses won't take it.

Check to see that your petrol tank is not even half filled. Your car weighs more gas it has (the more it costs to transport).

Detach any attachments. Bicycle racks, antennas, and other items that could be damaged or come off during shipping should be removed.

The car washes it. Cleaning your car is crucial to preparing it for shipping since it makes it simpler to see the damage.

Turn off your alarm. If it goes off, it can irritate your driver.

Turn off your toll pass electronic device. If your device is on, you will still be charged for tolls.
Verify the delivery for damage
It's unlikely that your car will sustain damage, but you should check to be sure. A bill of lading is a legal document that details any possible damage. To prevent you from blaming them for prior damage, the automobile shipping companies want you to sign the paperwork when it is time for collection.
However, it's also crucial that you sign the bill of lading when it's delivered. The car transportation business may claim it is not their fault if you fail to document the damage (take photos and write a description). And that makes submitting an insurance claim all but impossible. We have created a vehicle transport insurance guide to help you through the procedure and decipher the complex terms used by insurance firms. We have created a vehicle transport insurance guide to help you through the procedure and decipher the complex terms used by insurance firms.
Which Cross Country Vehicle Transport business is the best?
According to Move.org, International Van Lines is the top auto shipping company. The Cross Country Vehicle Transport service has outstanding client ratings and offers this service. International Van Lines (IVL), a certified freight forwarder, provides international auto shipping worldwide.
We provide door-to-door service down to a roll-on roll-off service at all major ports worldwide. The biggest factor affecting shipping prices is service. We also advise checking the customs website of your nation for further details on importation policies, procedures, and fees.