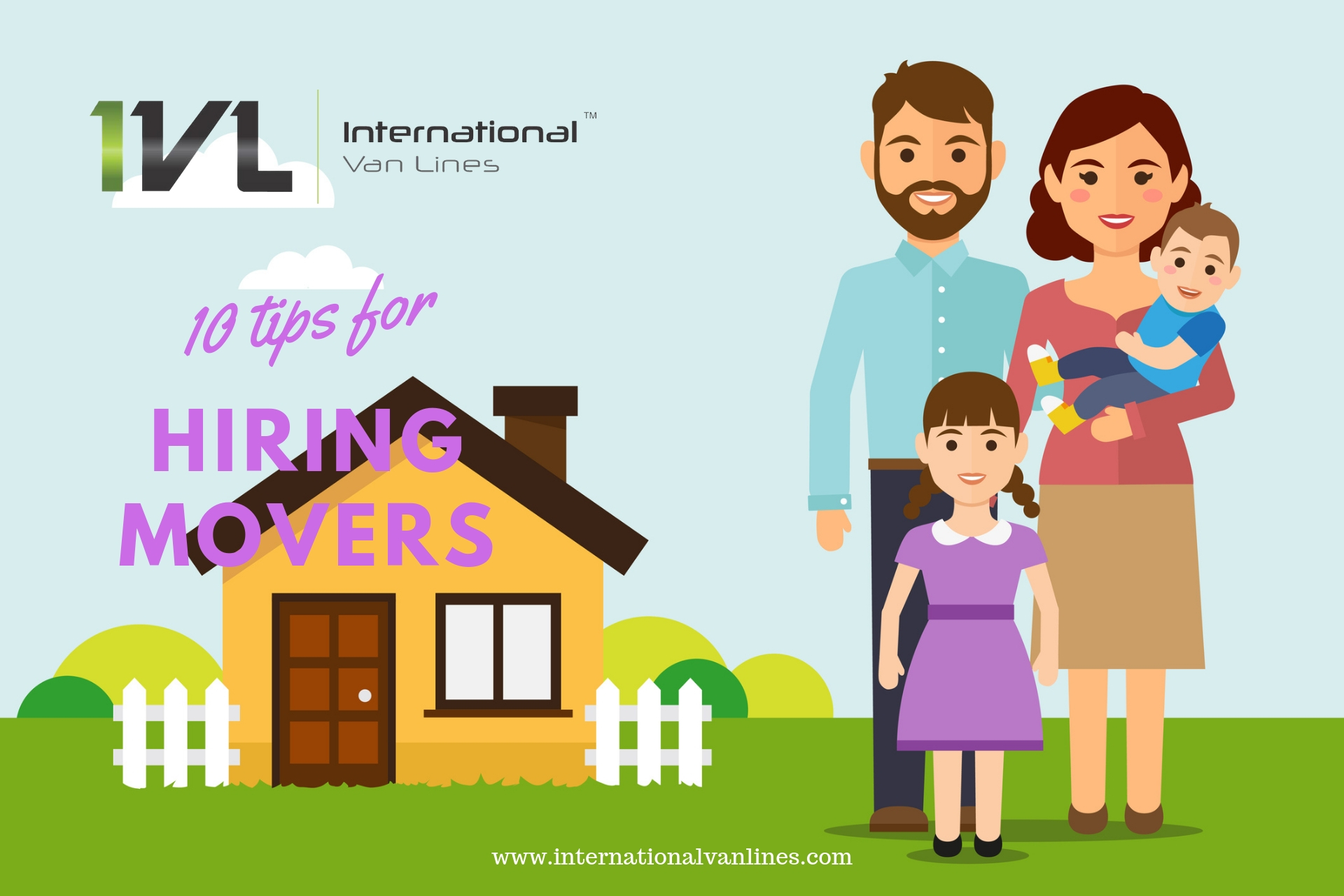 10 Tips For Hiring Movers
Moving to a new city or home is always an exciting venture. However, moving can also bring on a lot of unwanted stress, starting with the moving company you hire. Hiring movers is not a scientific formula, but educating yourself can help you save time, money, and avoid a moving nightmare. According to the American Moving & Storage Association, there are over 7000 registered moving companies in the nation. However, the DOT receives an average of 1200 complaints per year. Complaints range from late delivery to overcharging. Below you will find the top 10 tips for hiring movers that will help you avoid those issues.
1. Check the DOT website for license information
The Department of Transportation is the regulatory agency for movers. Their website SAFER will provide license information along with complaint history, fleet size, and years in business. It's always a good place to start because you will be able to gather real intel before hiring movers. If you're moving long-distance, it's essential to know whether or not you're dealing with a mover or a moving broker.
2. Online research
Hundreds of review websites can reveal a lot about how a moving company conducts itself. However, it's also essential to understand that we're in an age where people complain online over everything. If you come across a company with a few negative reviews, don't be alarmed. The truth is you will not find a mover with zero complaints. You can check websites like Google, Trust Pilot, and Pro Mover Reviews. These are all good tools when hiring movers.
3. Get a visual or virtual survey (inventory)
Moving costs are calculated by the weight or volume of your move. The more you have, the more you will pay regardless of what you were quoted. When hiring movers, you should always request a visual or virtual survey. A visual survey is when a representative visits your home to take an inventory. A virtual survey can be done via cell phone and is the most accurate way of getting a moving quote. If a mover doesn't offer either, then you should look elsewhere. You should also check out the average cost of hiring a mover.
4. Don't go with cheapest when hiring a mover
Hiring movers can be costly. However, it's more expensive to hire the wrong company. The rule of thumb is never to go with the cheapest moving company. I get it, we all want to save money, but if the price sounds too good to be true, it probably isn't. You should compare three price quotes and go with the company you feel most comfortable with. Remember that they will be moving your household goods and personal possessions. It's essential to look for quality over cheap.
5. Learn about your destination home and area
In moving there is something called a long-carry and or shuttle fee. If the driver can't get a semi into the location where you're moving, you will end up paying either a shuttle or long-carry charge. A shuttle is when the driver would rent a small truck to transfer your household goods. The cost will vary based on the size of your move, but generally, it's about 50 cents per cubic foot. A long-carry is when the driver can't get in the location, and the movers have to lug your stuff 75 plus feet away from your home. The cost is about $75-$150, one time.
6. Get everything in writing
Hiring movers shouldn't be stressful, as long as you're educated. Before you decide to pay a deposit and commit, you should get everything in writing. The few things you should look out for are exclusions. Some companies may appear to have competitive prices, but they leave the bill for the end. Make sure you discuss all details and get everything in writing. By law, a moving company is supposed to provide you with a contract which you will have to sign.
7. Know your rights and responsibilities
The Federal Motor Carrier Safety Administration created a brochure for customers called "Rights and Responsibilities." If you're moving out of state, then it's imperative that you skim through it. Moving companies have certain responsibilities and so do consumers. One of your responsibilities is educating yourself, so you don't get put in a hostile position. You can also check out this page about moving industry laws.
8. Moving insurance and valuation protection
Moving companies are required to assume liability. However, there are two options when hiring movers. The first option is Full Value Protection. FVP will cover the complete value of your move; however, it will come as an additional cost. Every company is different, so make sure to speak to your rep about it. The other option is Limited Liability Coverage which covers up to 60 cents per lbs per item. Limited liability will come at no cost. You can also check with your homeowner's insurance to see if your move is covered.
9. Understand your estimate
Whether you're moving locally or long-distance, it's essential for you to understand your estimate. Moving contracts tend to be filled with a bunch of legal jargon that most people can't understand. The main points you should look for is, what you should do in case of property damage, delays, and overcharging. Although a "binding estimate" may sound like a guaranteed price it's not. Movers will provide you with a quote based on your inventory list and or what they see. If that changes on the day of pick up, you may pay more then expected. Speak to the moving company you're hiring about all possible charges and how your estimate can increase.
10. Broker vs. Movers
A moving broker is exactly as it sounds. However, it's not illegal but frowned upon for the simple fact that you can go with an actual moving company. Brokers sell your move to an undisclosed company and assume no liability. Going with an actual mover that will handle the whole job is ideal. You can check if a company is a broker by asking them or checking the DOT Safer website.