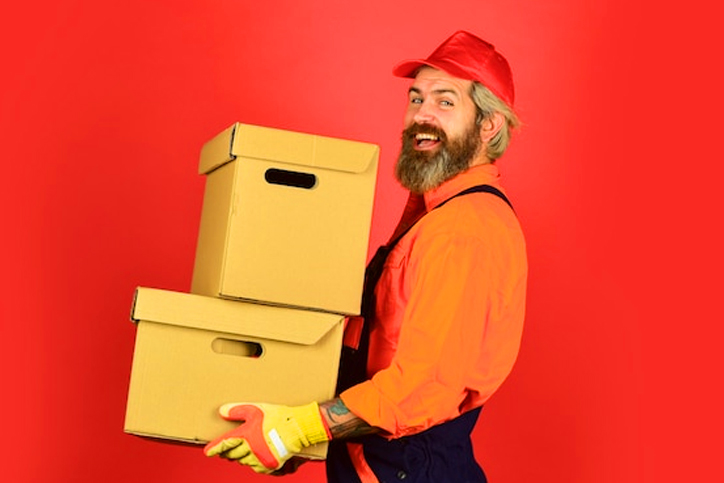 Why do you need an International Office Relocation?
Many factors could lead a corporation to migrate, either domestically or abroad. Moving your office can be more difficult than moving your home, especially if you have to traverse foreign boundaries. Having a firm strategy is crucial to make sure the migration goes smoothly. A few standard procedures must be followed to ensure a seamless transition, whether a company is moving from California or elsewhere. During an international office relocation, everything must be packed and moved to the new location, including furniture, laptops, desktop computers, and other electronic devices. There are also numerous papers, files, and small equipment. Everyone will become irritated if you don't do this. Running a business or office requires responsibility, and an unprofessional workplace move could harm your relationships with clients. We offer advice to help the process go as smoothly as possible if you intend to move your office.
Please don't skimp on your research; complete it carefully.
Doing sufficient and in-depth research is one of the first measures a business owner needs to take when moving their office to a foreign country. They're shifting to another country, whose culture, laws, and regulations may differ greatly from those they are used to in their native country. They aren't just going across town or even across the country.
As a result, it's crucial that any business owner moving to a foreign place is fully prepared and doesn't make any compromises throughout the relocation's planning stages. They must gain as much knowledge as possible on what they must do to adhere to local rules and regulations in the target country.
They can even speak with subject-matter experts to ensure they are not overlooking anything. When migrating their businesses abroad, business owners need to consider several things.
Visa prerequisites

Policy on relocation

The expense of moving

policies on immigration for their staff

The distinctive culture and language of the target nation
Before moving, schedule many trips to the new office location
.
Before making any decisions or engaging office relocation services, a business owner must schedule multiple excursions to the relocation site after conducting sufficient research. Such a visit is because moving abroad frequently requires immigration to the destination nation.
Business owners can determine whether relocating is the best course of action by traveling to the relocation site before making a final decision. Additionally, they will be able to see firsthand how things are done in that nation and determine whether they would fit in there or not. Business owners can discover acceptable lodging for themselves, their staff, and their families by traveling to the country of relocation. Such a visit is also a chance to look into other elements influencing their choices, such as the neighborhoods, schools, hospitals, etc.
Find trustworthy moving companies for offices in the USA.
Finding trustworthy office furniture movers in the USA would be the following step when a business owner has decided that moving to that nation is a good fit. It should be highlighted, nonetheless, that they should choose someone with a solid local and international reputation. A wise business owner would never hire a moving firm in a hurry. They must ensure the business they hire is dependable and qualified to handle an international relocation. If the business is only moving across town or the county, a small office removals USA company might be sufficient, but moving abroad is a completely new process.
A business owner must have a firm knowledge of his target country's local and national needs because other nations have laws and regulations regarding international relocations. They must be trustworthy and conform to both nations' standards to guarantee a smooth transfer. Additionally, it is advised that a business owner employ a firm that offers insurance for any domestic or foreign occurrences.
This kind of insurance is offered by the most reputable office furniture removal companies that provide services for international relocation, offering their clients the peace of mind they require as they embark on a new phase of their business.
Hire a move coordinator
It's crucial to choose a specialized individual to handle the relocation activities. Concentrating on the relocation plans while also working in the office is challenging. Hiring a move manager will make things easier for you. Make sure to describe your relocation plans clearly to your moving managers so that they can ensure everything proceeds as per plan. You might think about hiring someone with prior knowledge of company relocations.
Look for Trustworthy Moving Companies
There are many pieces of furniture, equipment, and gadgets in an office, n addition to heavy files and documents that you can't lift on your own. Look up moving firms, confirm that they offer the required services, request quotes, and then double-check from at least three reliable movers. Once you've decided which moving company to choose, they'll handle all the packing, loading, transporting, unloading, etc. for you. Please ensure you and your team look after the data, projects, and key documents until they do this for you. This will assist you in preventing any loss following the migration process.
Last Thoughts
Congratulations if you've chosen to relocate to the new office and are still reading this blog! Prepare for a seamless office shift. International Van Lines is one of the top options in the USA for a hassle-free move. We are a group of experts who will help you with your relocation. We are the top service provider providing office relocation services and other moving services due to our high-quality packing and handling skills, affordable costs, and complete transparency. Our Corporate Relocation specialists are superior because of our familiarity with the technicalities of office relocation. We are aware of your stance and are ready to be accommodating the requirements of the business.