Miami Local Movers
954-466-7232
Miami Local Movers
Are you moving to Miami? If so, call the best local movers in Miami, International Van Lines. International Van Lines can help with your move to Miami or from the city to a new area in Florida or anywhere in the country! International Van Lines isn't just the top rated local moving company, we are the best rating long-distance moving company as well. As a matter of fact, at International Van Lines, we hold the honor of being the "Best Overall Moving Company" of 2020 from Move.org.
Moving can be stressful but rest assured your experience with International Van Lines won't be. At International Van Lines, our team eliminates stress by taking care of the difficult tasks for you. For instance, our expert staff will pack all your belongings for you, we provide all the moving materials you'll need and even disassemble and assemble your furniture! Imagine how nice it'll be not having to bother your friends and family to help you move. Save time and enjoy a stress-free move by hiring the experts to do it for you!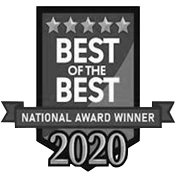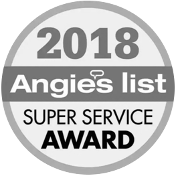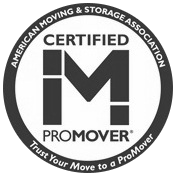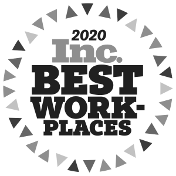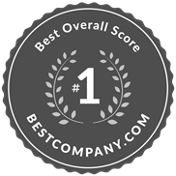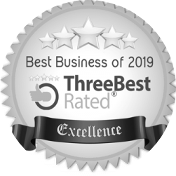 Advantages Of Hiring Miami Local Movers
The biggest advantage of hiring International Van Lines is being able to actually enjoy your move, instead of stress about it. Our staff will wrap and protect your furniture, so you'll never have to worry about chipped, damaged, or broken furniture again. Packing your smaller items like clothing and shoes is one of the most time consuming and annoying parts of moving. At International Van Lines, we handle all the packing for you, so you can spend more time planning decorating, and enjoying your move. 
We know how important it is to you that your belongings get to their new home in one piece and that nothing is left behind. Our team will make your life easier and take one less thing off your plate by making an inventory list for you.
Above all, International Van Lines knows that moving can be expensive, particularly in today's world where many of us are struggling to make ends meet. One would think that hiring the best local moving company is unaffordable but in reality, it's not nearly as expensive as you'd think.
International Van Lines Can Help
We know people need help. If you're working out personal financial troubles and need some help with your move, call our team and we will do everything we can to give you an affordable price. 
There are a lot of moving horror stories you can find online. Most of the stories you hear are people that hired a cheap moving company from Craigslist. These cheap companies have high promises but rarely deliver. Don't let an uninsured company damage or break your valuable belongings during your move. The worst horror stories involve family and friends getting serious injuries trying to do too much. Imagine how bad you'd feel if your husband, wife, family, or friend hurt themself while helping you move?
With International Van Lines, you get the dependability and assurance of hiring a legitimate moving company for your Miami move. Moving is very stressful, particularly in new relationships. It's hard to move as a couple without driving one another absolutely crazy. Alleviate the burden of that stress on your relationship by having professionals move for you.
Why Choose Us?
International Van Lines is not only the Best Overall Moving Company of 2020  but we were recently awarded the honor of America's Best Customer Service 2021. Above all, our warm staff encourages you to call and experience the highest level of customer service in the moving industry today. 
If you want the best Local Mover Services in Miami, call our Miami moving experts at International Van Lines!
General Cost Information
Want the best local movers in Miami? You came to the right place! IVL has the top-rated local moving services in Miami. However, the cost of your move will depend on a few different factors. If you look below you can get an approximate cost for your next Miami move. On the other hand, you can always reach out and call us today.
How to get a quote
International Van Lines can give you an accurate local moving quote virtually or we can come and take a survey of your home. For instance, our team utilizes artificial intelligence software to give you an accurate cost. Therefore, our virtual tour is not only accurate, it's easy. Additionally, we know the concern with COVID-19 so we highly recommend calling our staff to set up a virtual tour. Take a look at some estimates for your Miami move below:
| | | |
| --- | --- | --- |
| Home Size | Movers Suggested | Hourly Rate |
| 2 Bedroom | 3 | $150 |
| 3 Bedroom | 4 | $200 |
| 4 Bedroom | 4 | $200 |
| 5 Bedroom | 5 | $250 |
General Local Moving Rates
| | | |
| --- | --- | --- |
| Mover Quantity | Hourly Rate | Hourly With Full Packing |
| 3 Movers | $150 | $180 |
| 4 movers | $200 | $230 |
| 5 Movers | $250 | $280 |
| 6 Movers | $300 | $330 |
Statistics & Facts of Miami, Florida
Important Miami Contacts & Public Safety Information
Miami City Hall
3500 Pan American Dr.
(305) 250-5300
Mercy Hospital
3663 S Miami Ave
(305) 854-4400
Miami Police Department
400 NW 2nd Ave
(305) 603-6640
Miami Fire Department
1151 NW 7th St
(305) 416-5400