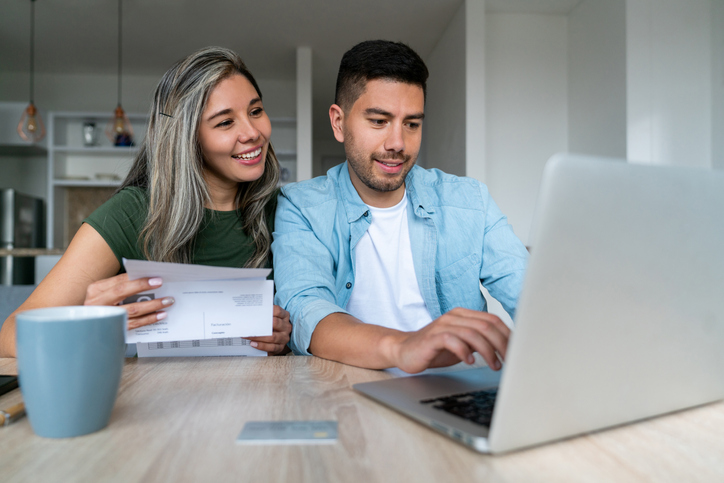 Today we're going to share tips on how to move overseas on a budget!
In fact:
Thousands of our customers have used the strategies in this post. It has helped them save thousands of dollars on their international move and have a better overall experience.

Let's start with why international movers are so expensive
According to the Federal Motor Carrier Safety Administration (FMCSA), there are over 7000 registered movers in the US. However, only about 3% offer international moving services, making it a niche industry.
Most international moving companies don't have direct contracts with ocean carriers, meaning they get ocean rates from a freight forwarder, which in turn gets rates from a carrier.
Having too many hands in the pot will drive up the cost, and it's inefficient.
Look for the best international moving companies that are also lisenced freight forwarders and have direct contract rates. You will find a better deal, and the moving process will be more efficient.
Create a budget and stick to it
Any way you slice it, moving overseas on a budget can be challenging. Start the process by creating a budget you're comfortable with and work around that.
The rule of thumb is to have at least three months' worth of expenses saved before moving overseas. It would be best if you also considered unforeseen costs that arise along the way.
Once you have set your budget, you can start planning. You can use an international moving checklist to help you stay on target. As you're going through your tasks, you can mark them as complete.
Also read: How much does it cost to move overseas
Planning early will undoubtedly help save you money
Start the international relocation process early, especially if you're moving overseas on a budget.
Starting the moving process early will allow you enough time to research the best deals, find the most affordable international movers, and get the best airfare.
More importanlty, you will have enough time to get your stuff in order. Moving overseas requires attention to detail, and waiting until the last minute is cause for stress and chaos.
We recommend starting as soon as possible but no later than three months before your planned moving date.

Try getting rid of "unwanted stuff" it's worth it
The size of your move, destination, and service will be the most significant cost factors.
Ocean freight is based on cubic feet and or container size. The more stuff you have, the higher the cost.
Consider holding a garage sale or donating some items to a non-profit organization. Having less stuff will help save money and, more importantly, help get you organized.
Lastly, ask your international moving company about different money-saving options. Moving overseas on a budget can be a challenge, but with the proper research, it's doable.
Self-packing for your overseas move is an option
Consider self-packing your boxes if you're moving overseas on a budget. It will help save you about 10% on moving costs, but it comes with risks.
Although self-packing s a great way to save money, your insurance options will be limited. Boxes that are "packed by owner" can only get total loss insurance which covers the complete loss of your move.
Additionally, packing can be labor-intensive and time-consuming. If you're considering self-packing, you should start the process early. You can find deals on packing supplies at any local Walmart or Home Depot.
The cheapest international moving service out there
Hiring a mover to ship your stuff overseas can get costly. The cheapest way to ship household goods is by ocean transportation. A port-to-port service can cost a few hundred dollars, but there is some leg work.
If you're considering a port-to-port moving service, you'll have to drop off and pick up your goods from both ports. Say you're moving from the US to Europe; you can drop off at a nearby port and pick up at the closest port to your destination.
Additionally, you can ask about parcel shipping. If your ship boxes only, shipping your goods through an international parcel service may be cheaper.

Compare prices to find the best deals on moving services
If you're moving overseas on a budget, you'll want to compare a couple of international moving quotes. However, shopping for the lowest price can worsen your situation.
Start by researching potential international movers. Please make sure they're lisenced and have a good reputation. After you feel comfortable, get up to three moving quotes for comparison.
You must look at the small print and ensure they include everything you require. Make sure you ask the right questions and go with your gut feeling.
Research the cost of living before you make the transition
Researching the cost of living will give you a general idea of what you can expect and if you can afford your desired location.
Look at everything from housing, cost food, entertainment, and transportation. Consider using an online budget planner to help you plan accordingly.
Moving overseas on a budget may be challenging, but with the proper knowledge, you can plan around your budget.
Look into health insurance costs before you move
Your desired country may or may not have high healthcare costs. Spend some time researching healthcare, prices, and their process.
By starting early, you can set yourself up for success by finding the best deal and not getting stuck with a not-so-good insurance policy.
When it comes to health care, every country is different. You can visit the International Health Care (IHC) website to find out how to get the best deals and your insurance options.
Open a bank account in your desired country
By opening a bank account overseas, you'll be able to transfer funds to your account while avoiding high transfer fees.
Additionally, you can start using your bank account without any inconvenience. It will also help reduce the cost of credit card transfer fees.
If you're moving overseas, you should spend the time and open a bank account in your desired country. It will help you save money and, more importantly, a significant headache.
Factor in exchange rates before moving
First, it is essential to note that exchange rates can fluctuate regularly. Keep an eye on the current rate and any trends or predictions to plan accordingly.
Next, consider how much your funds need to be converted into the new currency. If you are planning on keeping a bank account in your home country and the new one, you may only need to convert a portion of your funds at a time.
It is also essential to consider any fees or charges associated with converting currency. It can vary between financial institutions and may be worth shopping around for the best rate and lowest prices.
Make sure to look at your taxes and new tax regulations
One crucial step to take before moving overseas is to check on the tax regulations of your new country. Each country has its laws and processes for dealing with taxes, so it is essential to understand what will be expected of you as a resident or foreigner living in the country.
Some countries have agreements with the US for sharing tax information, while others do not. It may also be necessary to file taxes in both the US and your new country of residence.
Additionally, certain items like foreign bank accounts or income earned overseas may need to be reported on your tax forms. It is wise to consult with a tax professional or accountant familiar with international taxes to ensure the accuracy of your filings.
Moving overseas can be thrilling, but handling all necessary financial tasks, including taxes, is vital before making the big move. Proper planning and understanding of tax regulations in your new country will help make the transition smoother and less stressful.
People also ask:
How much money should I save before I move overseas?
It's suggested that you save an average of $4500 to $10,000 per traveler. However, a min of three months of expenses is the standard.
What if I only want to ship boxes overseas?
Companies like International Van Lines offer an international parcel service that is affordable and quick.
Is moving overseas worth it?
Although moving to a new country can be a dramatic change, it can better your life and lifestyle. Moving overseas can offer new opportunities and experiences, making it worth it.
What is the least expensive country to live in?
Costa Rica, Bulgaria, Mexico, Thailand, South Korea, and Vietnam are the least expensive countries to live in.
Conclusion:
Moving overseas on a budget is possible. However, it's essential to start the moving process early and plan for the unexpected.
Although moving to a new country can seem daunting, choosing an affordable and reputable international moving company can make the process easier.
International Van Lines offers door-to-door ocean and air freight shipping to over 140 countries worldwide. Feel free to call us or fill out a line form to get a free international moving quote.