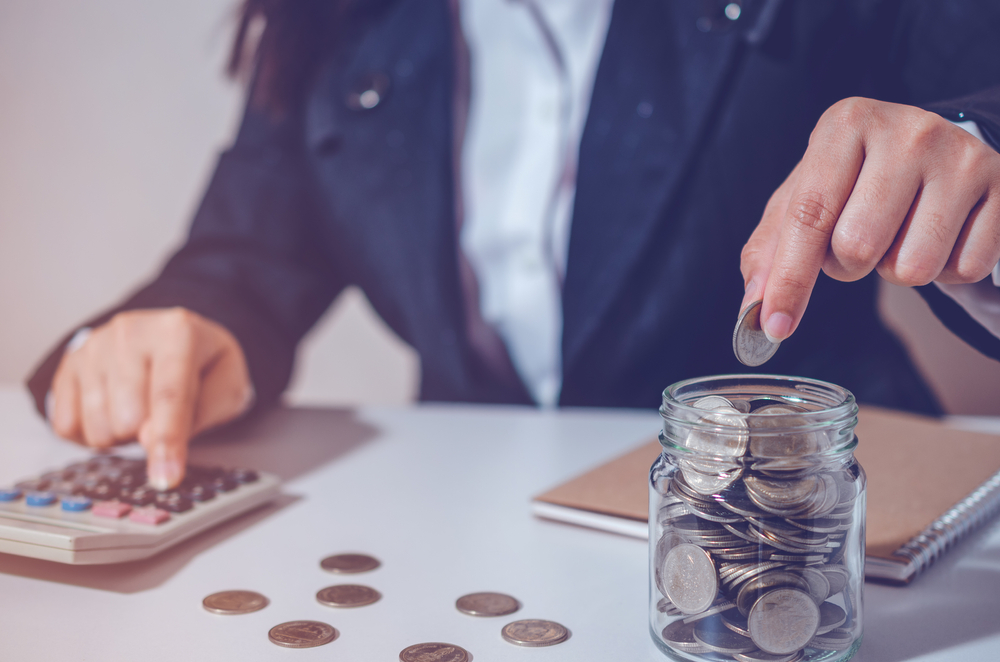 Moving to a new country is exciting but can also be costly and stressful. With all the planning and prepping, it's easy to overlook ways to save money on an overseas move, which can be expensive.
Here you will find the best ways to reduce your moving cost, stay on task and find the most affordable international moving companies in the US.
1. Start planning early
Don't wait for the last minute to start planning your overseas move. Although moving to a new country can be overwhelming, you can use an international moving checklist to help you stay on task.
Waiting for the last minute to organize your international relocation can result in higher international shipping rates, getting stuck with more stuff than you want, and finding packing supplies.
Getting an early head start will not only help you save money on your overseas move, but it will help you stay organized and on task. Moving overseas is already stressful so do your best to ease some of that.
2. Create a budget and stick to it
Moving to a new country comes with expenses; some can be unforeseen. Try to save as much as possible and add 10% for unexpected events. Next, try and come up with a cost sheet of all the expenses involved.
Once you know how much money it will cost to move overseas, you can start budgeting and planning accordingly. Once you create your budget, stick with it. It's easy to get off the path by buying things you don't need or looking for better hotel accommodations.
You should also look into the average cost of an international move and find where you can save money.
3. Sell some stuff online or have a garage sale
Moving overseas is a great time to purge! Create an inventory list of things you want to move and uncertain items. Consider selling unwanted stuff online, or you can host a garage sale.
The volume of your move will determine the cost, so getting rid of stuff will help with expenses. It will not only help you save money on an overseas move, but it will also help you get organized.
If you don't have time to host a garage sale or sell things online, you can donate them to a non-profit that will pick them up for free.
4. Be strategic about your packing
Being strategic about packing will help save money and protect things from damage. Remember that ocean freight shipping can take some time, and water can get choppy.
Utilizing all the box space is vital to ensure you get as much as possible in the box also that items don't shift around while in transit. Consider using blankets, old shirts, and towels as fillers.
Follow these steps, and you're on the way to saving money on your overseas move.
5. Look for free packing supplies
Another sure way to save money on an overseas move is to look for free packing supplies, like boxes. You can use social media to ask if anyone has boxes lying around or go to department stores like Walmart and ask for unused boxes.
Finding free packing supplies is more accessible than people think. Surely, a Facebook friend who recently moved may have boxes lying around. You can also consider visiting a big box store to ask if they give away boxes after hours; most do!
There are many ways of securing free packing supplies. You just have to be a little creative!
6. Look for affordable international moving companies
If you're hiring an international moving company, try looking for companies with years of experience. More experienced international movers tend to have better rates due to the volume of moves they handle.
Moving overseas is expensive regardless of where you're moving and how much stuff you have. Finding affordable international moving companies is essential to save money on an overseas move.
You must compare at least three international moving quotes. Once you receive them, look them over to ensure all services are comparable.
7. Ask your international mover about less expensive services
Most international moving companies offer ocean freight transport, the least expensive option. However, if you're looking to save money on an overseas move, you may want to consider a port service instead of a complete door-to-door move.
The best international moving companies will work with you on your budget and offer options to help you save money. Consider a port service to save money. You'll have the option of pickup up or dropping off at both port locations.
If you decide on port services instead of door-to-door international shipping services, you should educate yourself on the process. The most reputable international moving companies can help you.
8. Compare international moving quotes
If hiring an international moving company, you should get at least three estimates for comparison. Comparing the quotes by looking over the estimate and its details is essential.
The best international moving companies will include everything and be upfront about any exclusions. However, if you are unsure who you're dealing with, you should ask about their exclusions and any possible charges.
One way of saving money on an overseas move is by choosing the right international mover. Don't get stuck with a company that is unresponsive or may have hidden charges.
9. Ask your overseas mover for a discount
A simple way to save money when moving overseas is to ask your international mover for a discount. You'd be surprised how many companies would be willing to work with you and your budget.
The time of year and how busy a company is may determine if they agree to lower the cost of your move, but it's worth a shot. You can also ask about senior citizen discounts or AAA discounts.
Although requesting a deal on the move is not a guarantee, you should always ask!
Also, check out: How to move your stuff abroad
10. Cancel your utilities before moving overseas
If you're moving overseas, you must cancel your utilities before you leave. It includes electricity, gas, water, and trash service. You don't want to pay for these things after you've moved out of your home!
You'll need to contact the service providers to cancel your utilities and let them know you're moving. They'll usually require some notice before they can cancel your service, so be sure to do this well before your move.
Once you've canceled your utilities, disconnect any appliances or devices still using them. It includes things like air conditioners, refrigerators, and washers/dryers. Failure to do this could damage your home or even cause a fire!
Disconnected all of your appliances and devices, you're ready to move! Just be sure to keep your utility bills in mind when budgeting for your move.
Moving can be stressful, but canceling your utilities doesn't have to be. Just be sure to do it in advance, and you'll be all set!
Conclusion
Moving to a new country can have all types of expenses and some that people don't consider. However, with some research and planning, you can find great ways to save money on an overseas move.
One of the highest costs of moving abroad is hiring an international moving company, so it's crucial to conduct research and ask the right questions.
It's an exciting time, and we wish you the best with your international move!