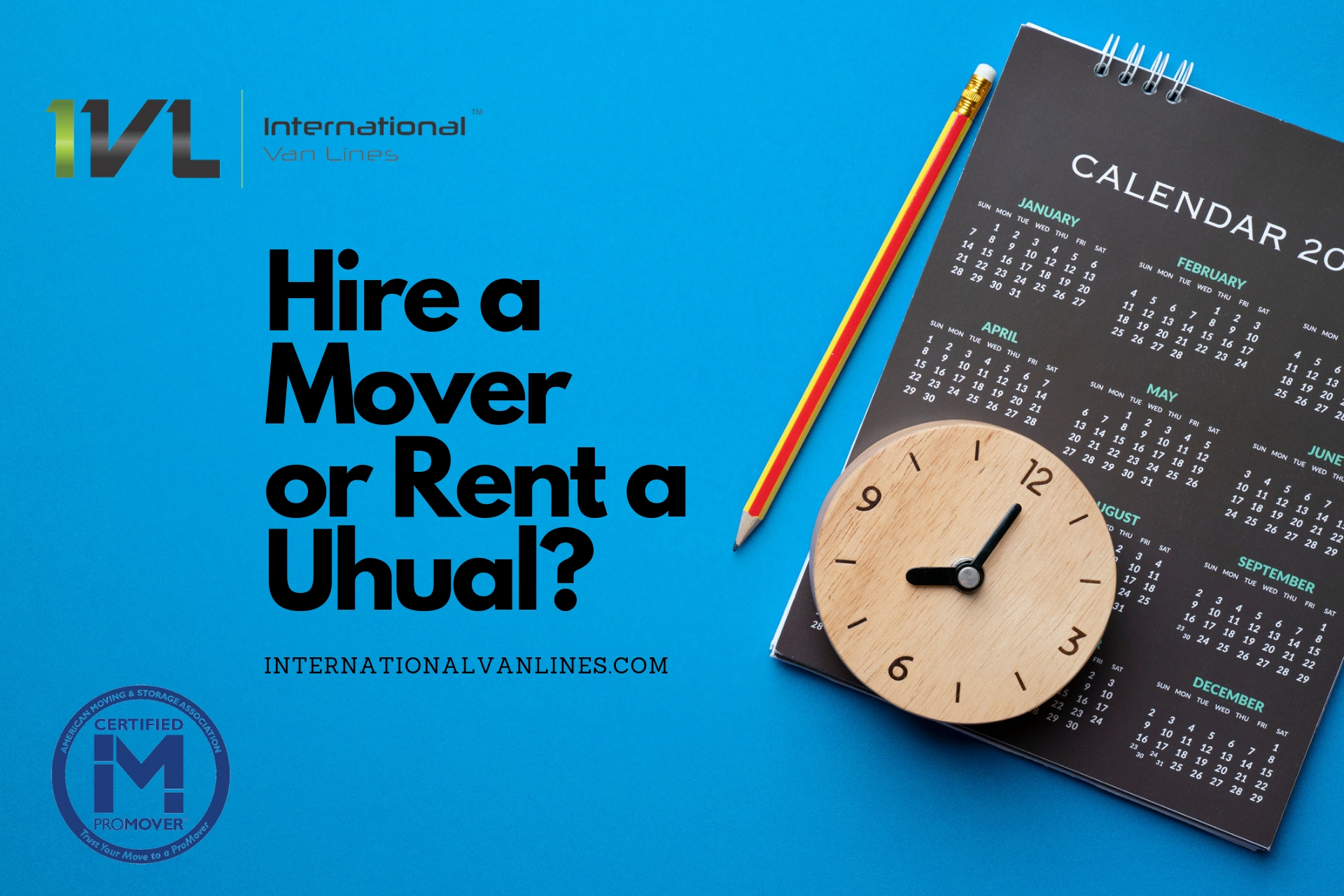 Are you planning a move? Should you hire a mover or rent a Uhaul?
So you're starting to prep for a long-distance move, and you're weighing all options. The question is, should you hire a mover or rent a Uhaul. Most people automatically assume that a do-it-yourself move would be an economical solution, but you'd be surprised. We've crunched numbers on several scenarios and hiring a mover came out less expensive across the board. Check out this article on how to pack for a move.
Pros of hiring a mover
Before we get into hiring a mover vs. renting a Uhaul, I want to provide the advantages of hiring a professional moving company. A professional mover will load and off-load all of your household goods, which is suitable for safety. Loading and offloading furniture is a daunting task that can cause back injuries and other problems. Another benefit is packing. As we know, moving is stressful, and packing can be time-consuming. A pro can come with materials and packed everything for you. You can also have them unpack at the destination, which is very convenient.
Hiring a mover is also suitable for protection on your furniture. Unlike renting a Uhaul, you will have full insurance coverage in case of damage or loss. Lastly, you won't have to drive. A professional moving company can offer a full door to door service, which makes it more appealing options for moving long-distance. Check out this article on the 5 benefits of hiring a moving company. Hiring a Mover vs. Renting a Uhaul is a common question we get.
Pros of renting a Uhaul
A quick Google search will reveal thousands of complaints about moving companies. Doing the right research on a moving company is essential to having a positive experience. There is comfort in renting a Uhaul. You will be in control of renting, packing, loading, and driving. You'll know where your stuff is at all times and can plan your arrival based on your schedule. Check out this article on why people pay more than their moving estimate. Renting a Uhaul is a good option for those that have the time, money, and don't mind putting in work.
Hiring a mover vs. renting a Uhaul: Cost Analysis
Moving companies base their price on weight/volume, mileage, and service. For the sake of comparing apples with apples, we're going to examine the contents of a 26″ box truck (2 bedroom home). Renting a Uhaul will cost you $3200 plug gas, mileage, food, and supplies. With everything under consideration, you will come out of pocket approximately $6000-$7000. You would also be responsible for labor, and damaged items won't be covered.
The cost of hiring a mover with full service for the same move will cost $4500-$5000. This is one scenario. However, we've considered all routes and moving companies always comes in less expensive. Considering the cost and work involved, hiring a mover is a more economical solution for a long-distance move. Check out this article on cheap movers.