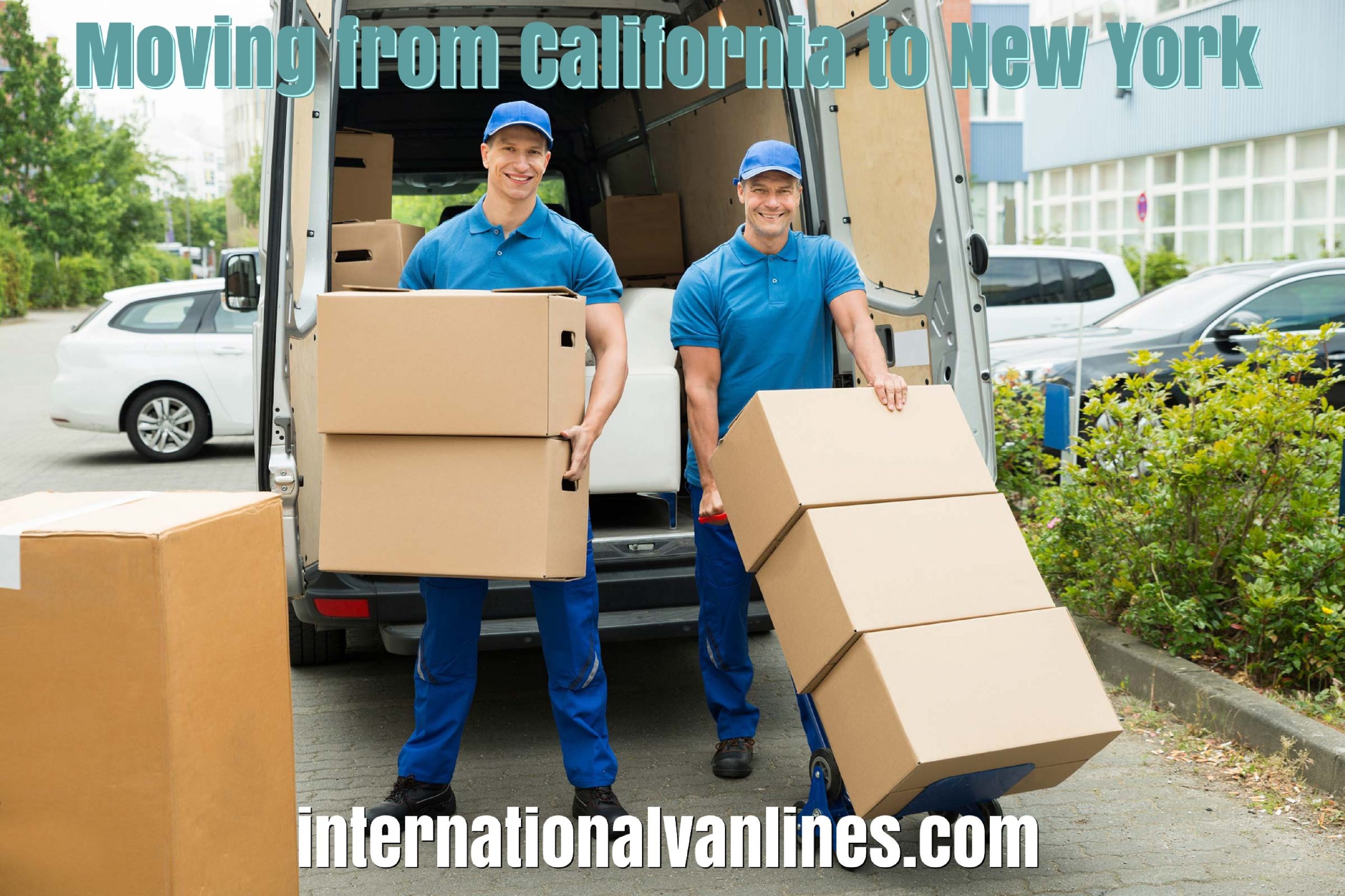 Moving Companies California to New York
If you're planning a move from California to New York chances are you're scouting long-distance moving companies. There are many options, however, you don't want to make the mistake of coming across a "rogue" moving company. There are companies out there that look to prey on vulnerable customers that are planning a move. The scam is pretty simple – they will offer you a cheap price quote (low ball), pick up your goods, hold them hostage and then charge you more money. The unfortunate reality is that most of these companies get away with it. Here are some simple tips and red flags to scout the best moving companies, California to New York.

Low Ball Quote
It's recommended that you compare up to 3 price quotes for your move. However, if 1 stands out as being extremely competitive chances are you're either getting low balled or you're not comparing apples to apples. It's simple logic – how can one moving company be so much cheaper then the other. The short answer is they can't. All moving companies incur very similar charges when it comes to moving from California to New York. They have labor, materials, fuel etc. Keep that in mind before you decide on the cheapest price quote.
Online Reviews
A good way to find the best moving companies California to New York is to check online reviews. A quick search can give you some insight into a moving companies history. However, don't be fooled by fake reviews. If a moving company shows 5 stars across the board, chances are their reviews are fake. Keep in mind that moving is not pretty, and unfortunately complaints are inevitable. Look at the size of the company, years and business and how many moves they perform each year. We also recommend checking out the DOT SAFER website for company licensing. You can also check some moving review websites.
Stay Away from websites that claim "get 10 FREE price quotes"
We all want fast and easy, however, if you submit your information on a "lead generation website" you will get 20 calls and email from unverified moving companies. Lead generation companies don't care who they sign up as long as they pay. You could be working with a moving broker. Not all moving brokers are bad, but they don't assume responsibility when there is a claim. Damage is something that can easily happen when you're using moving companies California to New York. Do your own research and contact up to 3 companies of your choice.
General Information
Congratulation on your new venture. We understand that moving cross country can be very stressful and time consuming. We've put together some FAQ's that will answer a lot of your questions and concerns. International Van Lines is was ranked as one of America's best moving companies and offers long-distance moving from California to New York. If you have any questions, concerns or would like to get a price quote, please feel free to contact us anytime.