Moving Companies in Oakland
With any move, especially a long distance move, there are a ton of things to consider We definitely understand that you've got enough on your plate as it is, the last thing you want to worry about is whether or not your stuff will arrive on time and undamaged. That's why we specialize in high quality interstate, cross country or between state moves. The people of Oakland trust us with their belongings because they know we take every precaution necessary to secure their stuff.
Here's what you can expect:
On time professional service always guaranteed.
A long distance moving company that is fully insured, licensed and that stays on top of all regulations.
A team that works with you to help make the moving process as easy as possible.
Professionals who treat your things as they would their own—that is why we are different.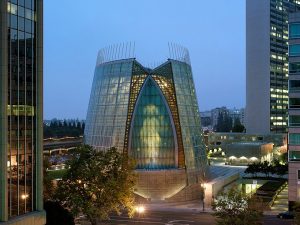 We'll Even Help You Prepare For Your Oakland, CA Move
We can provide packing material, boxes, even tape. And our movers understand how to load the truck and/or van with the utmost care so that there is no shifting and consequent damage to your possessions. It's about having the experience and knowledge to do it right!
When you are preparing to move across the country or to a nearby state, some things you should keep in mind:
Staying organized is critical. Keep a running list. Be sure to change your address at all relevant places.
Use this time to declutter and get rid of things you haven't used or don't need.
Interviewing long distance movers in Oakland should also be a priority. Questions you might ask should include years in business, insurances they have, how solid is the quote they give you. A good moving company will be forthcoming about their costs and fees. No surprises.
Long Distance Moving Doesn't Have to Be Stressful
We make it easy. That is because we go over everything thoroughly with you beforehand. This way you know precisely what to expect and when to expect it. We love working within California and we would certainly love to be your mover of choice.
Why should you choose us to help you on that long distance move…Because we care about client satisfaction. Referrals and word of mouth are everything; we want you to leave a positive review because without question you had a positive experience. We also understand the science behind moving. It is not about throwing things haphazardly together and in the back of a van—there needs to be care taken, there needs to be a process in place. We believe in communication. Keeping the customer in the loop as far as their long distance move goes is key. We make sure to maintain contact throughout the project.
Are Your Ready to Schedule Your Oakland Move?
We would love to hear from you! In evaluating long distance moving companies, remember that reliability counts for a lot! And we certainly pride ourselves on being honest, transparent, hard working, and always reliable. Visit our about us page to learn more about IVL.
International van Lines is a top rated moving company.