Moving Companies in Santa Ana
Your Santa Ana based move does not have to be stressful in the least. Knowing how to interview long distance movers and what questions you should ask right at the very beginning can help make the process go a lot smoother.  We are a California moving company with the experience that counts—experience when it comes to moving clients across state lines or even cross country.
There is a very detailed process involved with this type of move, don't let any moving company tell you differently. How they approach this process, how they handle your quote, how much or how little assistance they are willing to give you will tell you a great deal about the kind of long distance movers they truly are.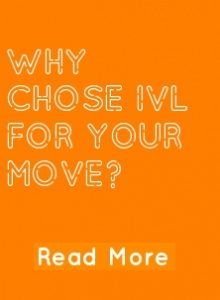 Prepare for Your Santa Ana Move the Right Way
Clients come to us all the time with questions regarding their long distance Santa Ana, CA move. We are always ready and willing to help. First off, you want to contact one of our representatives. At that time, they will go over all of the information we require to put together a thorough and detailed quote. We are always as up front as possible, which means no hidden surprises later. Put together a list of all relevant items, to include specialty items such as boats, golf carts, pianos, etc., and from this we will generate the cost of your long distance move.
At that point we wait for the big day. If you need help packing up your house, we can be on hand to do so. In loading your items, we always ensure there is no shifting as damage can certainly occur during transport if you are not absolutely careful. No worries—we have you covered! When arriving at the destination we can even help to unpack and put things in their respective places. We do it all.
Not All Long Distance Moving Companies Are Created Equal
You want whatever company you hire to be fully insured and licensed, to be aware of any relevant regulations when it comes to your long distance Santa Ana move, to treat your possessions as they would their own. If we were moving across country, we'd certainly want a moving company that stood behind their word—we offer our customers nothing less.
We would certainly be more than happy to review the details of your California move, offer guidance and any help that we possibly can.
Ready to Move? Give us a Call
We are standing by waiting to assist you as you prepare for that big move.  Every step of the way we are on hand to walk you through the process. Our job is to make this easier, not harder than it needs to be. Honesty, integrity, attention to detail, safety and professionalism are just a few of the words that define our company culture and philosophy. We look forward to working with you. Don't hesitate to get in touch with the best California movers around, and let's get started!