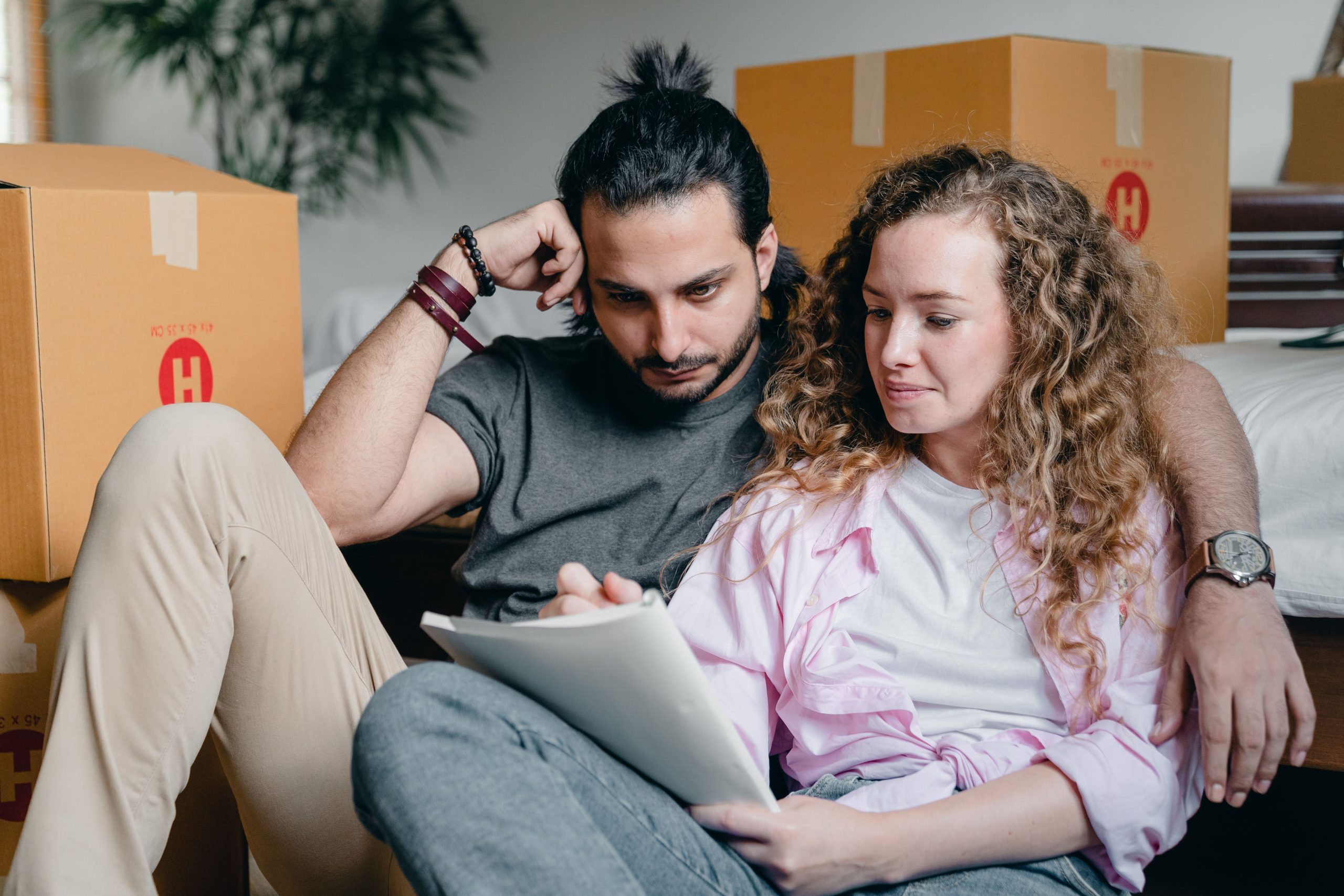 Moving is difficult, whether you're moving across the country or just across the state. First and foremost, you're leaving behind friends, neighbors, and memories. Additionally, a move is demanding physically, mentally, and emotionally.
The worst aspect of moving is… Packing. When you start packing, many questions will revolve around your head, like which room to pack first. What supplies and boxes will you require to keep everything safe? And how will you fit everything in the moving van without breaking any furniture or other priceless possessions?
Even if you've read up on all the newest & cheapest long-distance moving options/hacks, packing is still a pain. Fortunately, with a little planning, you can effectively pack your items.
When it comes to moving day, planning can make a huge difference. To make your move as easy and stress-free as possible, look over these packing suggestions for movers.
Keep reading to find out how to pack your belongings for a move efficiently.
Which Room Should You Pack First During Moving Day Preparation?
A good rule is to pack the least-used rooms when preparing for a move. It makes no sense to pack up rooms that you use more frequently. For instance, it wouldn't be a good idea to pack your bedroom and daily clothing first. You do require a place to sleep and clothing, after all.
In light of this, the following is a general suggestion for the order in which to pack rooms:
1. Shed, garage, and attic
2. Closets
3. Extra rooms
4. The family room and living room
5. Bathrooms
6. Kitchen
7. Bedrooms
8. Miscellaneous and other essential items
1. Packing Up Your Garage, Shed, And Attic
The best moving day preparation advice includes packing your things in storage but not using them frequently. Holiday decorations, emergency food supplies, or heirlooms could all be stored in your attic. Since these items aren't used frequently, packing them first is always the best choice. So you might as well get on with it now.
If you have a shed, it's likely packed with things you hardly ever use. While having paint, drills, and hammers on hand might be a good idea, you could easily pack other supplies like lawnmowers, golf clubs, and power tools beforehand.
Do you have a garage? The last to depart will be the vehicles. You probably have many additional miscellaneous items that could be given away, sold, or stored. It would make sense to pack extra sporting gear, kayaks, bikes, scooters, and other items early on.
2. Organizing & Packing Your Wardrobe
There are probably many closets in your home – closets for coats, linens, bedrooms, additional toiletries, and perhaps a pantry. When you open each closet, you'll probably discover many things inside that you don't need.
For example, you won't need your winter clothing or a bulky coat if it's summer. Pack those immediately. It would help if you also packed any extra noodles, bags of flour, cans, and unopened cereal boxes in your pantry.
3. Packing Items From Spare Rooms
Starting with your spare room/ guest room next is a wise choice. The moving day will go more smoothly if you complete as much as possible. Remove the bed frame, clean the nightstands, box up any loose items, and prepare the mattress and box spring for transport.
Your packing will go much more smoothly if you start with the rooms you use the least.
4. Packing The Family Room And Living Room
Living rooms are generally filled with books, games, and movies! You will unlikely read a bookshelf's worth of books just before moving day preparation. Therefore, save yourself some time by packing them all.
Do you have a wide collection of board games? Start packing them. The same goes for all your collection of movies. You can also carefully wrap and pack non-essentials like wall hangings, paintings, and decorations. Doing this saves you much time during the moving day.
5. Packing The Restrooms
You should collect all extra toiletries, decorations, and loose items as a part of the. Discard old shampoo bottles, and properly dispose of old medications. When moving day comes, all you'll need to do is grab your toothbrush and go.
6. Packing The Kitchen
During your Moving day preparations, open the cabinets and take everything out that you won't be using. Pack up fancy serving dishes since the food will be the last thing to go. There will likely be a ton of other items you don't use. Another piece of advice from our affordable long-distance movers would be to eat up your stored food to reduce the amount you store for transportation. The refrigerator will be the last to go, but if possible, try to defrost the freezer a day before you leave.
7. Packing The Bedrooms
You shouldn't disassemble your beds until the day of your move because sleep is an important part of your daily routine. Ensure everything is set up and ready to go by disassembling the bed frames, cleaning the dressers, and wrapping any lamps.
Moving the last few items on a moving day should be simple if you pack up most of your belongings.
8. Packing Up Any Remaining Loose Ends
No matter how much you plan, your move will never be perfect. Even after using these suggestions, you'll inevitably forget to pack some items. The secret is to start packing early so you won't feel pressed for time when putting those last-minute items into boxes. What about the backyard, for instance? Do you need to include a swing set or a dog house? Consider a barbecue grill. The yard shouldn't be overlooked, even though you want to concentrate on the rooms in your home.
9. Additional Considerations For Moving Day
On the day of the move, you should concentrate solely on moving and not packing. An early start is preferable, so everything will be boxed and prepared for loading. Think about labeling and even color-coding your boxes. Unpacking will be a lot simpler as a result. To make grouping boxes in your new home straightforward, some people stick a colored sticker on the wall of the room where the box will go.
If you can, arrange all of your boxes in an organized manner. Generally speaking, it is best to load the heavy items first into the moving truck. Start with the piano, beds, furniture, and appliances. Once that is in, you can add boxes to the empty spaces.
Different people and homes have different amounts of possessions. Know who you are. Plan and estimate how many items you'll need to pack. The move will go more smoothly the more time you give yourself to pack. Take it easy, abide by these suggestions, and take pleasure in a less stressful move.
If you have any further queries on choosing the cheapest long-distance moving options, contact our experts at International Van Lines!