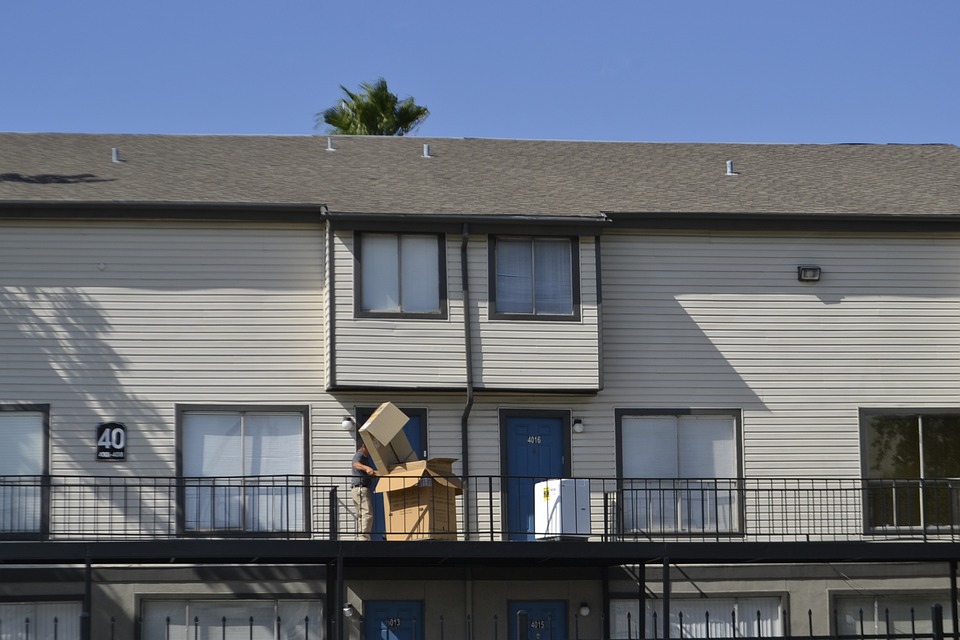 Moving from Los Angeles to Austin is undoubtedly a big step in one's life. Los Angeles And California people are moving to Texas due to the high cost of living in their native state. There could be many other reasons for moving, but high living costs are an undeniable factor. Even Elon Musk has moved to Texas from his West Coast State. The moving reason can be different here. What makes Texas more attractive than other states? This blog will concentrate on the benefits of moving to Austin, Texas, so you can easily make an informed decision. When moving to Austin, hiring the best long-distance movers in Texas also becomes an integral part of the process.
Texas may welcome you with a booming economy and numerous job opportunities. Many other benefits are on the list. So, without further ado, let's understand why moving to Austin is a great idea for anyone living in Los Angeles or California.
Relatively Low Cost Of Living
The cost of living in Austin is slightly higher than the national average. A ranking system accepts 100 as the average cost of living in the US. Austin's living cost score is 119. On the other hand, California's living score is 149.9. That means if one moves from California to Austin, they can save up to 50% of their living expenses. California imposes high tax rates- the sales tax rate is 7.25%, and the income tax rate ranges from 1% to 12.3%. But Texas has no income tax, and the sales tax rate is just 6.25%.
So, if you are concerned about savings and finding it hard to pay sky-high prices and soaring taxes, moving to Texas should appeal to many West Coasters.
Affordable Housing
California is a popular destination for many people due to its sunny weather and great job opportunities. But the high housing price makes homeownership out of reach for many people. The median home price in California is $586,659. But Austin may offer you spacious housing facilities at just half that of California. The median housing price in Texas is just $369 000.
So, if you are planning to move to Austin, you can expect to stop renting and sauvignon your monthly housing expenses. In this state, you can have your own home without spending much money compared to states like Los Angeles.
Beautiful Weather
There are many other states apart from Austin where you can enjoy a lower cost of living and do more savings. But a unique combination of facilities makes this city appealing to West Coasters. One of those exciting facilities or factors is the weather. We can understand that it is tough to say bye to the endless sunny days of California. But in Austin, you can enjoy a similarly sunny climate. You may receive 300 days of sunshine in this city in a year. It can be a perfect destination for vitamin D-loving residents. You don't even need to deal with California's summer discomfort. You can enjoy pleasantly sunny-warm weather in Austin.
Vibrant Job Market
California is popular for offering high-paying job opportunities. Austin can offer you the same without making you feel the same level of competition in California. Austin is also known as a thriving place for technology and innovation. The Silicon Hills area is the home to 5500 startups and even some big companies like Apple and Cisco. Austin is set to grow continuously in tech and other high-pay areas such as financial services, advanced manufacturing, space technology, etc.
We have already mentioned that Elon Musk has also moved to this city and referred to it as 'Mini California.' He also declared that the city would be the next big boomtown. The growth has already started, and it is known as one of the top 10 cities for startups. So, if you want a state that promises amazing job opportunities and low-cost living, you should consider Austin. It is a good choice and will be better over time.
Active Lifestyle
California's warm weather is good for leading an active lifestyle. Staying fit is a need for all. Moving to Austin, you don't need to change your lifestyle. This city makes outdoor time easy. Forbes has ranked it as one of the top cycling cities in the nation.
On the other hand, this Hilly country offers numerous trails, hiking parks, and swimming holes to make your leisure holidays more exciting. You can also enjoy water parks, fitness classes, and boating.
For these reasons, more and more people are moving from Los Angeles, California, to Austin, Texas. You, too, can move to this state and enjoy a better living. Long-distance moving is always stressful, but you can manage it effectively if you connect with International Van Lines.
In this blog, we can see that Austin is better in many ways. Here, you can enjoy better education opportunities and take bigger business moves. Here, you can get relief on personal and corporate income taxes. So if you want to live your life differently, you can try Austin. Moving from one state or country to another is a big decision. You should check and compare all associated factors accordingly, and then you should decide whether you should move or not.
Whether moving your residential or office stuff, International Van Lines can help you at the best level. The best long-distance movers in Texas will make your entire moving smooth and hassle-free. We are one of the highest-rated moving companies and have satisfied our clients' unique moving requirements since 2000. Connect with us to get the estimate or to discuss your next long-distance move.