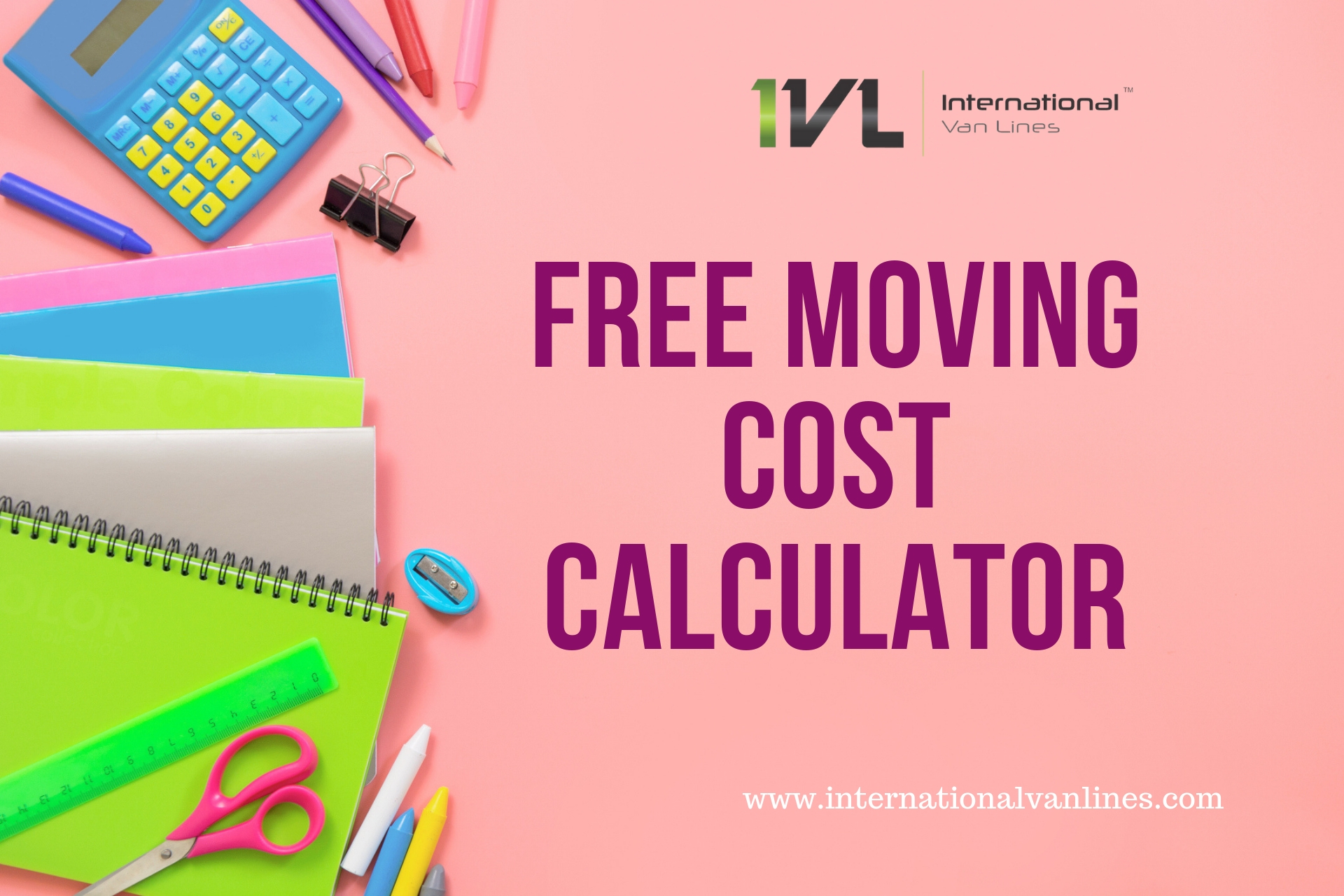 Our free moving cost calculator will help you plan and budget for your long distance move. Hiring a professional mover can be costly, so in this article, we will provide some tips on how to minimize your load, save money, and prepare appropriately for your move. You can also read this article on how to save money on a long-distance move.
Free Moving Cost Calculator
If you're planning an out of state move, our free moving cost calculator will help you budget. However, the prices offered are estimates based on the average cost of moving. Moving long distance can be a costly luxury. The goods news is there are many ways to save money on your move. We always suggest speaking directly with a relocation specialist to get a more accurate estimate. IVL provides on-site and virtual surveys which are incredibly realistic. Our reps will also explain areas where you can cut costs.
We also suggest figuring out if you will be self-packing. Self-packing is a great way to reduce moving cost, but it will require some work. You can purchase packing supplies at local department stores like Uhual, Home Depot, or even on Amazon. Packing yourself will reduce costs by about fifteen percent. You can check out this article on how to pack for a move.
Check the DOT site before booking your move
People often make the mistake of not doing any research before booking a mover. It's imperative that you check the DOT SAFER website before proceeding with any moving company. Here you will find their complaint history, years in business, and fleet size. You will also be able to determine if a company is a mover vs. broker. Don't just entrust your possessions with a stranger. Our free moving cost calculator will give you some good insight as to what you can expect.
Although the DOT and FMCSA have done a great job of enforcing the law, there are still hundreds of disagreeable people looking to prey on uneducated consumers. The most complaint is called a "hostage load." A hostage load is where a mover will offer you a low price to reel you in and then charge you more after the truck is loaded. If you find yourself in this situation, you can contact the local authorities. You can also check out this great article on moving industry laws.
Book your move two months in advance
Out-of-state moving requires planning and prepping. Waiting for the last minute to make decisions will get you in a jam. Instead than procrastinating start the process early. The moving industry is seasonal. The busiest time of year is from May to August. It's when school is out, home sales are up, and moving companies are booked up. If you're planning on moving during peak season, we suggest booking your mover two months in advance. It will help you save time, and money and you will get to pick the moving dates you need.
If you're moving over the wintertime, you can be more flexible, however, we still suggest booking at least one month in advance. If you're self-packing, we recommend you start up to three months before the pick-up date. You can start by packing items you don't use daily. Our free moving cost calculator will help you plan accordingly. The estimated cost of moving may vary based on your destination.
Get three quotes to compare
It's always good to get at least three price quotes before you make a decision. Hiring a professional moving company can be expensive, but going with the lowest cost can be even more costly. Moving companies aren't like buying products. The quality of service varies from company to company, and getting reeled in by a low price can cause a headache. Our free moving cost calculator will give you some general guidelines to follow in terms of cost. When estimating moving costs it's important to speak with a professional mover.
How accurate is our moving cost calculator
International Van Lines provides a free moving cost calculator which is accurate. However, it's based on an average moving cost calculator. Remember that everyone's move is different and cost can vary based on volume, service, and access to the destination. Either way, you can use the calculator to gauge what your move will cost. Once again speaking with one of our reps is going to be the best option for you. Please feel free to contact us if you have any questions. Typical moving expenses can vary based on service and destination.