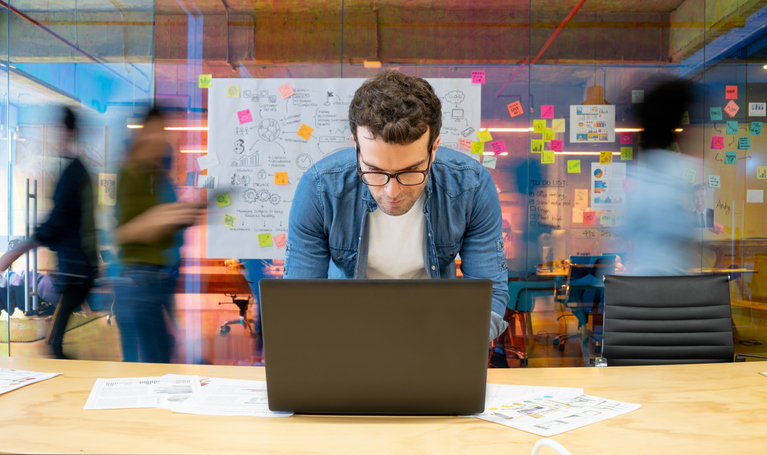 Moving overseas can be overwhelming, but many ways to move overseas cheaply. Our international movers have learned a few tricks and tips to move internationally on a budget.
1. Give yourself plenty of time
Planning ahead of time will allow you to consider minor setbacks without derailing from your initial timeline. We recommend planning for 3 to 4months in advance if you already have your moving date.
Time is vital, and with moving overseas, you have to factor in things like sea freight time, customs, and much more. If you are moving on a tight deadline, consider shipping essentials like clothes, certain kitchen items, and toiletries that you can ship via air freight. However, keep in mind this is a considerably more expensive option overall.
Choose your shipping method wisely
The tricky part of moving overseas is the actual moving of your stuff. You have two shipping options: sea or air freight. Depending on the number of items you are moving and their importance. With sea freight, you will be able to move big furniture or a whole bedroom, while on air freight, you will have more fragile items like an Italian heritage vase.
However, there's a way to save money when choosing sea freight by picking the right container load. Full Container Load (FCL) means you'll have a dedicated container for your items, and this typically means it's a more expensive option – often reserved for big homes.
However, if you're only moving items from a small apartment, you can benefit from a Less than Container Load (LCL). This gives you the option to only pay for the volume your items take on the container, which means you'll be sharing the load with others and splitting the cost of the container. These 12 Tips for Moving Overseas Cheaply will help you.
Also check out: How to save on moving costs.
Compare plenty of shipping quotes

To be completely aware of prices, we recommend researching with at least three companies to know which one will be the best option for your budget. Having different shipping quotes will allow you to understand your priorities. With sea freight being the option if you have time, you might have to choose depending on the number of items a container might have.

While you're getting different quotes, make sure to ask about prices for both FCL and LCL containers. An established international moving company should advise you on the best options for your home's size and your items. The more quotes you have, the more negotiating power you'll have.

Start saving and budgeting
Moving overseas can be quite expensive, so we recommend saving the moment you start to consider moving. To completely move and have flexibility on your budget, your savings should start 6 months before the move.
Create a budget that includes your current living costs, moving costs, and a savings fund for your first months abroad. While the amount of money you need to move overseas varies tremendously, we recommend you have at least six months' worth of expenses in your savings account. This can be anywhere from $5,000 to $13,000, depending on your current location and your new destination.
Read more: International Moving Costs Breakdown.
Schedule a garage sale to ship only what you need
That sofa that you never liked but kept anyways? Now is the perfect time to sell it at a garage sale. As mentioned previously, you need to start ahead of time to save money, and the ideal way to do that is by selling all the stuff you know you don't need. Make a list of the things to leave behind when moving abroad.
Selling them allows you to carry less in the moving, allowing you to spend more on other expenses. On the other hand, Europe is a destination known for its size; most of the furniture in America is made for big spaces, while in Europe, the rooms will vary depending on where you are heading. Having furniture that doesn't fit will create obstacles, so selling them in a garage sale will help you obtain a part of your initial investment in them.
Not to mention, all the earnings from your garage sale can go towards your moving costs.
Prepare for overseas finances
To fully prepare for your move, you also need to inform yourself of the finances required in the country you are heading to. Start informing your bank that you will be moving to either close the account or have your funds taken approved by you as most transactions not backed can raise suspicious alerts.
In your new country, be sure to know which is the best option for your needs and start applying to them to understand what they request on your end. Do your research and learn how to open a bank account, the requisites for a credit card, etc. 12 Tips for Moving Overseas Cheaply will help you navigate through costs.
Learn about how to move with your pets
Moving overseas doesn't mean leaving your best friends behind. The more you learn about moving with pets, the better. For example, many airlines will offer discounted prices for pets if their tickets are booked in advance. You can also ask about cargo air freight prices.
Additionally, you'll want to research all about vaccination requirements, pet insurance, and any regulations the government of your new country has in place for pet imports. If this seems like too much to handle, consider working with a pet relocation agent to help you sort through all the details.
Sort out your taxes
If you are moving overseas to avoid paying taxes, think again. Every US citizen needs to report their earnings to the IRS every year – even if they no longer live in the United States. The only way to get rid of your taxes is to give up your US citizenship.
However, you have to talk to an accountant to avoid double-taxing yourself. As you already know, taxes will be a considerable portion of your move expenses. So, discuss with your accountant different ways to arrange your taxes to prevent incurring unnecessary fees and penalties.
Learn about customs duty you can avoid
Moving overseas can be quite expensive, and having customs duty charge you for items you own is not very good. But a few countries will allow you to move your items without extra costs. For example, Hong Kong waives all customs duty fees for most international movers. On the other hand, Germany will waive your fees if you've owned your items (and can prove it) for more than six months.
Ideally, you want to work with an international moving company that will let you know which items will pay additional fees. They'll also let you know about prohibited items. For example, some countries don't allow leather goods to be imported. Thus, you can avoid paying any penalties if you get rid of those before shipping.
Pack some items yourself
It seems obvious, but packing some items yourself can bring down the costs of moving overseas. Start by separating the clothes you won't bring to the place. Then, proceed to books, kitchen utensils, seasonal clothes, decorations, and other small items. While they might seem small, packing these items can take time and significantly bump the cost of your move.
When you take care of these small items, your movers will only have to deal with furniture and boxes—fewer things to pack means fewer work hours, which translates to cheaper moving costs. Try to pack as much as possible by yourself, but leave furniture and fragile items to professionals who know best how to pack them for international moves.
Hire an international moving company
Planning an international move has countless steps. When you choose to work with a licensed and accredited international moving company, you can rest assured your items will be safe. More than that, moving experts can help you find opportunities to save money. They'll talk about taxes, customs fees, and other options for you to save on your international move.
Time your move to match your plane tickets
If you arrive in a new city without clothes, furniture, and belongings, odds are you'll have to spend money on hotels. Instead, plan your plane tickets to match your move. While shipping times are estimates, you can purchase a flexible airline ticket to ensure your items and your family arrive simultaneously.
International Van Lines has decades of service experience helping people move overseas. Our team of experts will help you plan your international move and point out opportunities to save money along the way. Contact one of our agents today at 877-647-1336 or fill out this form to get started.