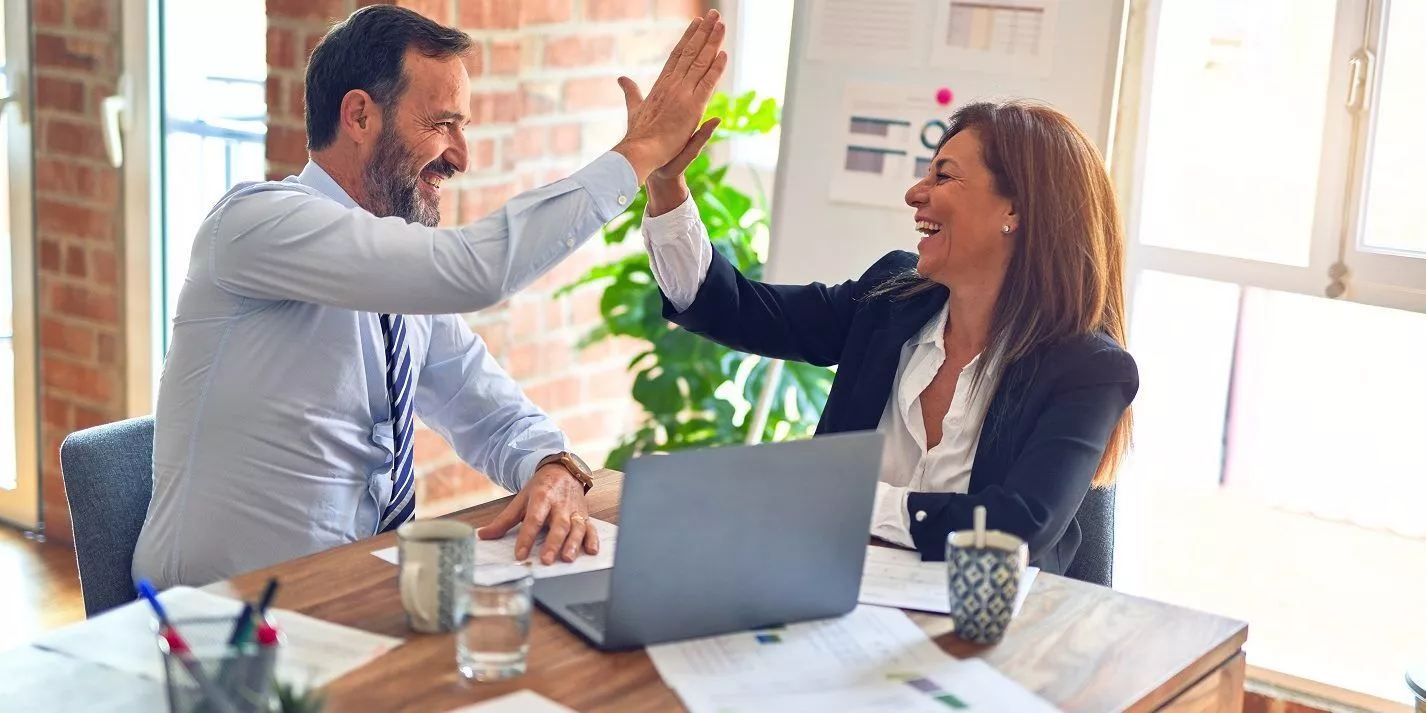 International Health Insurance for Expats: Making the Right Choice
Moving abroad presents an exciting opportunity to immerse yourself in a new culture, meet people from diverse backgrounds, and enjoy an adventure-filled lifestyle. However, living as an expat also comes with unique challenges, with healthcare being one of the most crucial. Whether routine check-ups, emergency situations, or ongoing treatments, having reliable health insurance is a non-negotiable part of the expat life.
While the healthcare system in your home country might be familiar territory, navigating foreign healthcare can be complex. It's compounded by the fact that healthcare standards, accessibility, and costs can vary significantly from one country to another. That's where international health insurance comes in.
Choosing the right health insurance as an expat is a critical decision that impacts your finances, well-being, and peace of mind. The right policy can ensure you have access to top-quality medical care wherever you are, protect you from unexpected medical costs, and provide the comfort of knowing that you're covered in any situation.
This article will guide you through the top 7 global health insurance providers for expats, each with its unique offerings and benefits. We'll also explore the types of international insurance you may consider and key factors to keep in mind when making your selection.

Top 7 International Health Insurance Providers
To start, let's delve into the best global healthcare providers available to expats across the globe.
1. Cigna International
As one of the first to offer health insurance for expats in the 80s, Cigna International stands out as one of the best due to its exceptional offerings tailored to the unique needs of people living and working abroad.
It provides comprehensive module-based coverage, meaning you pay only for what you need and zero for what you don't.
With an unparalleled global network of healthcare professionals and facilities, Cigna International offers the following benefits:
Large network of healthcare providers, hospitals, and clinics across the globe.

24/7, multilingual customer support.

Flexible plans allow expats to choose the coverage that suits their specific requirements for individuals or families.

Wellness programs that include preventive care, mental health support, and lifestyle management resources.

Emergency medical evacuations for critical cases.

Prescription medication coverage.
2. Allianz International Medical Insurance

Allianz International Medical Insurance is another trusted provider of comprehensive health insurance solutions for individuals living and working abroad. It's a German company with a global presence and a wide range of benefits, making it an attractive choice for expats seeking reliable coverage.
Allianz's benefits include:
Global coverage includes day-to-day medical expenses like doctor's visits, planned surgery, emergency treatment, maternity cover, outpatient care, and dental plans.

Short-term travel insurance.

Customizable plans.

Multilingual customer support

International medical insurance for its own employees.
3. International Medical Group (IMG)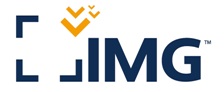 International Medical Group (IMG) stands out for offering an extensive range of services on a global scale. With over 20 years of experience, IMG has provided affordable coverage to clients worldwide, ensuring people in more than 170 countries. Its module-based offerings allow expats to pick and choose what they need, making it ideal for foreigners on a budget.
Short-term travel insurance and long-term coverage.

Global coverage in over 170 countries.

The option of signing up for coverage based on your geographical area. Great for expats who don't plan to move in the near future.

Customizable plans and coverage area.

Preventative care coverage.

Flexible pricing options.
4. GeoBlue Xplorer

GeoBlue Xplorer is a robust option for U.S. citizens, providing extensive health insurance services. While its global reach in terms of medical infrastructure might not be as expansive as some other providers, it more than compensates with its excellent reputation and comprehensive coverage options.
GeoBlue Xplorer's offerings include:
Worldwide coverage for short-term travel medical and long-term insurance plans.

Hassle-free claims filing process.

Global telehealth services.
The premium Xplorer plan offers unlimited medical coverage and comprehensive benefits, including no deductible for office visits, preventative care, and outpatient prescriptions.
5. William Russell

William Russell provides insurance on behalf of the Allianz Group (of which Allianz International is also part). Founded in 1992, they have over 30 years of experience providing comprehensive and flexible coverage tailored to the needs of expats.
It's important to note that William Russell does not provide insurance in the U.S. or Switzerland. Still, it does cover East Asia, the Middle East, East Africa, South America, Europe, and the rest of Asia with four plan levels: Gold, Silver, SilverLite, and Bronze.
William Russell's benefits include:
Wide international coverage through an extensive network of trusted healthcare providers, hospitals, and clinics.

Flexible plans for individuals, families, and couples planning for families.

World-class cancer coverage.

Life insurance and income protection.
6. AIA Group

The AIA Group was founded in Hong Kong, and it is an excellent option for expats living and working in the Asia-Pacific region, including multiple Asian countries, New Zealand, and Australia.
It specializes in life insurance but also offers medical insurance, accident protection, coverage for critical illnesses, disability protection, and savings and investment plans to individuals.
AIA's benefits include:
Individual or family coverage for medical expenses, hospitalization, outpatient treatments, preventive care, and wellness programs.

Insurance for accidents and physical disabilities.

Plans that combine health insurance coverage with investment opportunities.

Retirement solutions.

Wealth management.
7. AXA Global Healthcare

AXA is an international insurance group that hasn't been around for that long but has quickly earned its place among the best providers for people living in foreign lands.
Their health insurance for expats offers the best mobile coverage, making it especially good for those whose work frequently moves them around the world.
AXA's benefits include:
Multilingual 24/7 support.

Coverage for second opinions on diagnoses or treatment plans you're unsure about.

Very short waiting times. 82% of eligible claims submitted online between January 2020 and February 2021 were paid within two days.

Telehealth options via telephone or video calls.

Medical evacuations and coverage for medical treatment outside your country of residence.

Continuous coverage follows you as you travel the world.
Summary: Best International Health Insurance for Expats
Cigna International – Module-based coverage, large global network, wellness programs, emergency medical evacuations
Allianz International Medical Insurance – Global coverage, short-term travel insurance, customizable plans
International Medical Group (IMG) – Coverage in over 170 countries, customizable plans, preventative care coverage
GeoBlue Xplorer – Worldwide coverage, global telehealth services, and comprehensive benefits with the premium plan
William Russell – Wide international coverage, world-class cancer coverage, life insurance and income protection
AIA Group – Coverage specialized for Asia-Pacific, insurance for accidents and disabilities, combines health coverage with investment opportunities
AXA Global Healthcare – Best mobile coverage, coverage for second opinions, telehealth options, continuous coverage for travelers
For detailed information, it's always best to review the plans and terms of service provided directly by the insurance companies or consult an insurance professional.
Top Moving Companies to move abroad from the US
Here is a table of the top International Movers in the US. Ratings are based on Years in Business, Reputation, and Customer Reviews.
Types of International Health Insurance
When considering international health insurance, it's essential to understand the different types of coverage available to expats.
Travel Insurance
Travel insurance is a type of insurance coverage that protects travelers against unexpected events and expenses that may occur before or during their trip. The policy is designed to reimburse or assist them if they encounter risks or eventualities.
Short-term Health Insurance
Short-term health insurance is, as the name implies, temporary insurance that generally lasts for a few months and up to a year.
Most international insurance companies provide short-term plans for expats working abroad for up to 11 months.
Short-term insurance provides the same level of coverage as long-term plans, only for less time. It's a good option for expats on short-term assignments, those who have to bridge the gap between two coverage plans, those waiting for local coverage in their new home, and those uncertain about their long-term plans in a new country.
Read Here: 20 Tips for moving to a New Country
Long-term Health Insurance
Long-term health insurance covers events and expenses that take place over long periods and are generally not covered by other forms of insurance.
This insurance reimburses healthcare-related costs incurred in your home, nursing homes, assisted living facilities, adult day care centers, etc.
Long-term health insurance benefits expats with chronic illnesses like Parkinson's or Alzheimer's disease, who lack a strong support network or want to ease the pressure put on them by their condition, and those who want to plan for long-term healthcare based on past chronic illnesses in their family.
Read Here: A Look into International Moving Insurance
Factors to Consider When Choosing the Best International Health Insurance
Several factors should guide your decision when selecting the ideal international health insurance.
Your Coverage Needs
Insurance only works for you if it covers your specific needs, so the first step to finding the ideal provider and policy is to understand your healthcare needs and compare them to what the insurance provider offers.
You should consider preventive care, dental and vision coverage, mental health services, maternity care, wellness programs, coverage for pre-existing conditions, prescription medication and emergency coverage, and whether their coverage extends internationally (for expats who move countries frequently).
The Cost and Your Budget
An insurance plan's yearly cost consists of the following:
Your monthly premium. What you pay to have healthcare coverage.
Deductible. The maximum amount you must spend before your insurance covers your healthcare costs.
Copayments and coinsurance. What you pay whenever you receive healthcare. It's often a fraction of your doctor visits, hospital charges, etc.
Out-of-pocket maximum. The maximum amount you must pay in a given year for covered services. After this point, your insurer covers 100% of the cost of covered services.
Carefully evaluate how these elements impact your finances when choosing a healthcare insurance policy.
Know More Here: Essential Tips for Moving and Living Abroad
The Provider Network
The extent and scale of the provider's network is another important factor. When exploring your options, determine whether the insurance plan has a network of healthcare providers, hospitals, clinics, and specialists in your new country.
The more extensive the provider's network is, the easier to find quality healthcare services near you.
On the other hand, if the network is more limited but covers the geographical area where you plan to live, you may also consider going with it.
Read Here: The Ultimate guide for finding work overseas
The Claim Process
Some of the most important factors to consider include:
The ease of filing an online claim.

The deadlines for claim submission.

The deadlines for reimbursement. How long do they generally take to reimburse a valid claim?

The necessary documents to file a valid claim.

The quality of their customer support. Do they offer multilingual support for filing claims?

The dispute resolution process. How do they generally manage claim disagreements?
Read Here: Tips for Raising a Family Abroad
Choosing the Right Health Insurance For Your Needs
Choosing the ideal international health insurance is more than a simple selection process – it is an investment in your health, peace of mind, and overall quality of life as an expat. This selection journey needs to be informed by a deep understanding of your healthcare needs, matched with the capabilities of your prospective insurance provider.
Each insurance provider we've explored in this guide has unique strengths, from Cigna International's module-based coverage to AXA Global Healthcare's robust mobile coverage. Your task is to align these strengths with your specific healthcare needs and lifestyle. Consider aspects like the provider's network, claim process, and cost, as they can significantly impact your experience with the policy.
Read Here: How to plan your move abroad
Remember, what works for one person may not work for another, so a choice based on your individual or family health needs, travel plans, and financial situation will serve you best. Spend time weighing these options, consulting professionals if needed, and you'll secure an international health insurance policy that provides reliable and comprehensive coverage for your life abroad.
More about International Van Lines