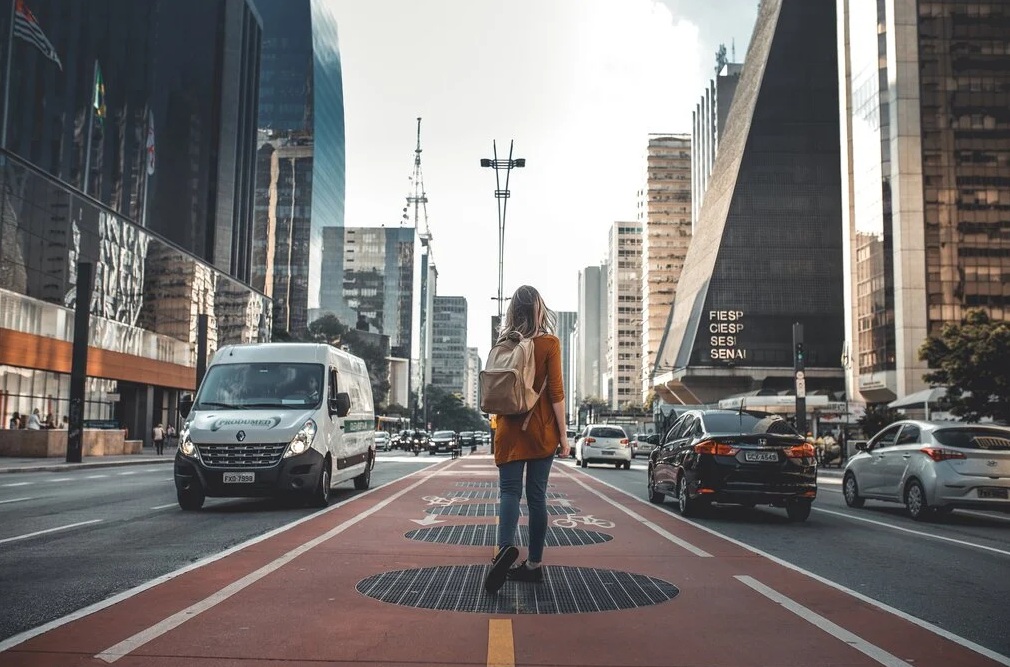 Moving and Living Abroad – Essential tips for making your transition easier.
Embarking on the journey of moving and living abroad can be thrilling but also present many challenges. Whether you're an experienced globetrotter or a first-time adventurer, it demands thorough research and meticulous preparation. But don't worry, International Van Lines (IVL) is here to help!
Let's unpack the process into three digestible sections: research and preparation for the move, the actual moving process, and integrating into your new home after arrival. Stick with us, and you'll confidently navigate each phase, ensuring your overseas move is well-planned and executed.

Phase One: Research and Preparation for Moving and Living Abroad

1. Select Your Destination Wisely
Unless your destination is already set in stone, consider researching multiple places based on your personal and professional goals. There are many pros and cons of moving abroad. This step is crucial because it'll help determine which destinations are compatible with your goals and needs.
To help you narrow down your search, ask yourself the following questions:
What's the cost of living in your destination? Can you afford it?

Does your destination have a stable economy?

Are you seeking a broader job market with abundant opportunities?

Do you prioritize better education and an improved environment for your children?

Is universal healthcare mandatory or optional for you?

How easy is obtaining a visa for the countries you're considering?

How will the move impact your personal life and support system? Will you be moving alone or with your family?

How different is the culture from yours? How willing are you to adapt to it?
2. Plan Your Finances
Organizing your finances is a key aspect of international moving. It's not just about the cost of moving; consider the everyday expenses at your new home. IVL's moving consultants can provide useful insight and tips to help you budget for your move and life abroad.
Read more: The Best Way to Organize Yourself for an International Move.
3. Get Your Documents in Order
Don't forget about the paperwork! A valid passport and visa are universally required. But remember, the process of applying for visas can vary greatly depending on many factors. You should give yourself plenty of time (about six months to a year) to start sorting your documents.
Each type has specific eligibility criteria, documentation requirements, and associated fees. Also, some visas may require sponsorship from a local employer, family member, or government agency. A migration lawyer or registered migration agent can help you navigate the process and ensure you meet all the requirements.
In addition, you want to have copies of your medical records, birth certificates, marriage licenses, divorces, college degrees, etc.
Read Here: How to adapt to a new culture when moving abroad
Top Moving Companies to Move Abroad from the US
Here is a table of the top International Movers from the US. Ratings are based on Years in Business, Reputation, and Customer Reviews.
4. Secure Your Accommodation
Securing a home before you leave ensures a smoother transition. While it can be tricky to find accommodation when you're miles away from the destination, you can:
Schedule a trip beforehand. Travel to your destination country beforehand and spend time house-hunting until you secure a home.
Opt for short-term rentals. Secure short-term accommodation like Airbnb while you get settled. Once abroad, you can start your house-hunting process without the pressure.
Work with a realtor. Many international realtors can help you manage long-distance housing arrangements.
Phase Two: The big step before moving and living abroad

1. Pack Smart
Trust us, packing for an international move is an art. IVL's professional packers can handle this daunting task, helping you decide what to take and leave behind.
One tip we always recommend is to pack smart and divide items as follows:
Practical. Everything you need to function during transit and once you arrive. Converter plugs, clothing, medication, essential electronics, and everything you use daily. These go in a carry-on or your luggage.
Legal. All the legal documents you need to clear all migration checks, including your passport, visa documentation, resident cards, insurance papers, family wills, and more. Keep them in a bag with you at all times during the move.
Sentimental. Everything you take for sentimental reasons, like family photos and a handful of important books. Put them in a carry-on or your luggage.
Read Here: Prohibited Items when moving overseas
You can even get some materials and pack what you can (clothes, small objects, etc.), leaving only the big and difficult things to your packers. This method saves time and money on your moving bill. However, consider the pros and cons of self-packing for an international move.
2. Ship Your Belongings
Once everything is packed and ready to go, it's time to start planning the logistics of your move. If you're working with an international moving company, like IVL, we'll handle all these logistics.
With door-to-door shipping, our team will pack and load everything into your shipping container. We'll handle the paperwork and logistics to prepare your container for its overseas trip. Once abroad, our partners will deliver your belongings to your new home overseas.
Read more: How to Ship Your Household Goods Overseas.
Phase Three: Living Abroad
1. Embrace the Local Language
Language barriers can make settling into a new culture challenging. We recommend learning the local language as soon as your destination is confirmed.
To make the process more manageable, try applying these language-learning strategies months or over a year before arriving:
Prioritize everyday vocabulary that helps you get around and communicate with locals.

Join online or in-person study groups, or consider getting private lessons with a tutor.

Incorporate the new language into your life as much as possible by watching TV or listening to music in the language.
Know More Here: The Ultimate Guide to Finding Work Abroad

2. Make Local Connections
Creating a social network in your new home can be a lifesaver. Online expatriate communities can be a great starting point. Once settled, joining local groups and clubs can help you make friends and feel part of the community. For the shy, social media and online expatriate communities can be a good place to start.
3. Stay Connected With Home
Whether you move alone or with your immediate family, staying in touch with family is crucial. Fortunately, technology makes staying connected easy, even thousands of miles away. Use video calls, instant messaging, and social media to communicate regularly.
As time passes, keep in touch by sharing photos, videos, updates via email or messaging apps, and care packages by mail or shipping to make contact more personal.
Read Here: Tips for raising a family abroad
Navigating Your International Move with IVL
While initially daunting, planning for an international move becomes manageable when broken down into steps. With IVL's expertise and personalized services, your transition to a new country can be as smooth as possible.
Looking for more resources on international relocation? Check out these articles:
With careful planning, thorough research, and the support of International Van Lines, your dream of moving and living abroad can become a reality! Remember, it's not just about the destination but the journey.
Ready to take the leap and start your international journey? Contact the team at International Van Lines today, and let's start planning your successful move!
More about International Van Lines