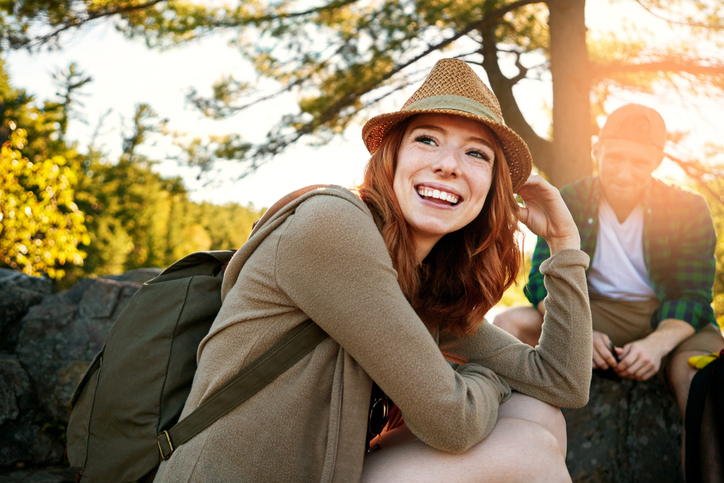 A growing number of people are migrating to foreign countries, but moving to a new country can confuse many. Knowing where to start, keeping track, and organizing yourself are the keys to a seamless moving process, but the question is, where to begin?
This article provides a step-by-step process for moving overseas. With the proper research and preparation, you'll be on the way to settling down in your new home.
1. Start by making things-to-do-list
Moving to a new country can feel a little overwhelming. The planning, preparation, and finding international movers are just a few things that will consume your mind.
Making a to-do list will help you stay on track and organized. You can use an overseas moving checklist to help you stay on track. Make sure you check off tasks as they're completed.
Creating a to-do list may seem small in the grand scheme, but it's essential to helping you stay organized throughout the moving process and will come in handy.
2. Check your finances are start saving
Moving to a new country isn't cheap, especially if you're hiring an international moving company. Now it's time to check your bank and save as much as possible.
A general rule of thumb is to have at least three months of expenses when you arrive. However, you'll also have upfront costs such as visa fees, legal fees, travel, accommodations, etc.
Whatever you think the cost is, add 10%. It's always best to plan for the worst-case scenario.
3. Double-check your passport
It may seem obvious to most, but some forget to ensure their passports are updated during the shuffle. Do a double check and make sure you renew your passport or apply for a new one if needed.
If you're moving to a new country with children, ensure their passports are also up to date. You can learn more about how to renew a passport at USA.gov. And remember, once you complete the task, mark it off your checklist.
4. Start applying for a visa
There are a few things to remember when applying for a visa for an international move. First, make sure you have all the required documents. They can vary depending on your country of origin and destination, so it's best to check with both embassies beforehand. Second, remember to submit your application before your travel date.
Visa processing times can be lengthy, so you don't want to risk being stuck without a valid visa. Finally, be prepared to pay a visa fee. It is typically a few hundred dollars, but it can vary depending on the specifics of your situation.
6. You may need a vaccination
Some vaccines are recommended or required when moving to a new country. Vaccination requirements can vary depending on the country you visit, so you should check with the local authorities in advance.
Some of the most common vaccines that may be recommended or required for travel include:
– Measles, mumps, and rubella (MMR) vaccine
– Diphtheria, tetanus, and pertussis (DTaP) vaccine
– Polio vaccine
– Hepatitis A and B vaccines
– Typhoid fever vaccine
– Yellow fever vaccine
– Rabies vaccine
Be sure to consult with a healthcare professional before your trip to ensure that you are up-to-date on all recommended and required vaccines. Vaccination requirements can change anytime, so it's essential to stay up-to-date.
7. Get in touch with your bank and cell phone provider
When moving to a new country, one of the most important things is to contact your bank and cell phone provider to inform them about your address change. Banks can be very particular about international transactions, so they must have your new address on file.
The same goes for your cell phone provider. They can update your account and ensure you can use your phone while abroad by letting them know that you're moving internationally. So before you pack up your bags and head off to your new home, take care of these important details!
8. Start looking into healthcare options
There are a few things to consider regarding healthcare while living abroad. First, you'll want to make sure that your travel insurance plan covers you for medical emergencies. Many programs will only cover you for emergency evacuation, so it's essential to read the fine print.
Next, you'll need to decide whether you want to purchase private health insurance or rely on the public health system in your host country. Public health insurance may be a good option if you're healthy and don't anticipate needing much medical care. However, private health insurance may be better if you have chronic health conditions or anticipate needing significant medical care.
9. It's good to get to know the culture
If you're moving to a new country, it's essential to get to know the culture and customs of your new home. Culture training can help you learn about the new culture and make a smooth transition into your new life. Here are some tips on how to get started:
1. Do some research before you move. Learn about the history, religion, and culture of the country you're moving to. It will help you understand the people and their way of life.
2. Talk to people who have experience with international moving. They can give you first-hand insights into what to expect and how to best adjust to your new surroundings.
3. Be open-minded and flexible. Things will be different in your new country, and it's essential to be prepared for change. Be willing to try new things and embrace the culture of your new home.
4. Don't be afraid to ask questions. Don't hesitate to ask a local for help if you're unsure about something. They'll be more than happy to answer any questions you have.
5. Learn the language. It is one of the best ways to get to know a culture. By learning the language, you'll be able to communicate with locals and better understand their way of life.
Follow these steps, and you will have no problem adjusting to your new culture!
10. Start researching international moving companies
At this point, you should start looking into the best international moving companies for your move. To have a good experience, you'll want to research companies with knowledge and experience in your destination country. Moving to a new country is daunting; the last thing you should deal with is unknowable movers. You can use the tips below:
Check for the proper licensing: An international relocation company has to maintain a license with the Federal Maritime Commission (FMC). You can visit the FMC website or call them for verification.
Check reviews: Research reviews from international movers you're considering online. A larger company rarely has more negative reviews, so look between the lines.
Compare costs and services: Make sure you get three international moving quotes. After you receive all the estimates, comb through the benefits, prices, and exclusions.
Make sure they're knowledgeable: If you are speaking with an international relocation company that seems unknowable about the process, you should consider moving on.
Follow these steps and find the best international movers for your specific needs!
11. Register with STEP; it's worth it!
If you're a savvy traveler, you'll enroll in the Smart Traveler Enrollment Program (STEP). STEP is a free service that allows the U.S. Department of State to update you with the latest travel warnings and alerts. It also makes it easy for us to contact you in an emergency.
Benefits of STEP:
You'll receive the latest safety and security information for your destination country to make informed decisions about your travel.

The information you provide enables the U.S. embassy or consulate to contact you if there's an emergency.
STEP is a great way to stay connected with the latest updates, warnings, etc. It's worth looking into if you're making an international move.
12. Make a copy of any important documents
Moving to a new country requires a few key documents to make the transition smooth. It's essential to make a copy of all the documents you may need to show through the moving process. Below is a list of the critical documents:
Birth Certificate

Passports

Marriage Certificate

School Records

Medical Forms

Social Security Card

Financial Statements

Proof of residence
Having these documents handy will help with time and stress management. Make sure to copy and keep the records in an easily accessible location.
13. It's time to start packing
If you're moving overseas with household goods, you'll want to start the packing process at least eight weeks prior, but the more time, the better. Self-packing for international moving can be time and labor-intensive, so make sure you give yourself plenty of time.
You can purchase packing supplies from any local Home Depot, Walmart, or Uhaul. Additionally, you can post something on Facebook to ask if anyone recently moved and as leftover boxes.
Most international moving companies offer professional packing services, so you can always consider that. However, self-packing is a great way to reduce your moving costs.
14. Do you need storage? If so, set it up now
Moving to a new country requires a lot of planning and preparation. Something to consider is storage, if you will need it and where. The good news is that most international moving companies offer storage options, but if you aren't using a mover and need storage, now is the time to start planning.
Storage can be done at the point of origin or destination. However, if you need storage at your destination, you'll want to start researching storage units in or around your new city.
15. Familiarize yourself with the tax laws in your destination country
Depending on your situation, you may need to research foreign tax laws before moving abroad. It's especially true if you plan to work or live in another country for an extended period.
There are a few things to remember when researching foreign tax laws. First, check with the country's government you plan to move. They will have specific information on taxation in that country.
Second, consult a tax professional who can help you understand the tax implications of moving to another country.
Finally, make sure you are up to date on U.S. tax laws. You may still be required to pay U.S. taxes even living abroad.
By doing your research and planning, you can ensure that you are prepared for anything when it comes to foreign tax laws.
16. Arrange your travel
Moving overseas requires proper planning, and travel is one of them. Here are a few things to remember when arranging your trip. First, you'll need to ensure that your passport is up to date and that you have all the necessary visas for your destination country. You'll also want to book your flights as far as possible to get the best rates.
Finally, pack everything you need for your trip – from clothes and toiletries to important documents and medications. Following these simple tips ensures that your international move goes smoothly and that you arrive at your new home safely and sound.
17. Refill and gather your prescriptions
If you're moving overseas, you must refill and gather your prescriptions before you go. It will ensure you have the medications you need while away from home.
There are a few things to keep in mind when gathering your prescriptions. First, make sure to have a copy of your prescription from your doctor. It will be helpful in case you lose your medication or run out while you're away.
Second, check with your insurance company to see if they cover overseas prescription refills and gathering costs. Some insurance companies will cover these costs, but others may not.
Finally, consider using a mail-order pharmacy service to get your prescriptions filled and gathered before you leave. It can be convenient.
18. Reserve a moving date with your international moving company
You have everything in order by now, and your moving date is approaching. It's time to contact your international moving company, reserve a moving date, and discuss international moving services.
You should try and give your mover at least four weeks' notice. The more time you give them, the better. Arranging an international move requires planning, prepping, and paperwork.
The best international moving companies will discuss different shipping options and steer you in the right direction to take the most cost-effective route. Moving to a new country can be expensive so make sure you ask about way to save money on your international move.
19. Don't forget to book accommodations
You've made the big decision to move overseas- congratulations! With such a huge life change on the horizon, many things must take care of and plan for. One important thing to think about is your accommodation situation. When is the best time to book hotel accommodations?
There are a few things to consider when deciding when to book your hotel accommodations. The first is the time of year you'll be moving. If you're moving during peak season, booking your room as early as possible is best. Hotels fill up quickly during busy times, and you don't want to end up without a place to stay.
If you're moving during the off-season, you may have more flexibility with your booking. However, it's still a good idea to book your room in advance so you can be sure to get the accommodations you want.
Another thing to consider is how long you'll need a hotel room. If you're only planning on staying for a few days or weeks, you can usually find a great deal by booking last minute. However, if you need a hotel room for an extended period, it's best to book in advance to get the best rate.
Moving overseas is a significant change, but it doesn't have to be stressful. With some planning and preparation, you can ensure everything goes smoothly!
20. Throw a goodbye party
Moving to a new country can be bittersweet, and saying goodbye to friends and family is an important part of the process, so it's time to throw a goodbye party.
Start contacting all of your friends and family with your moving dates and plan of action. Consider throwing a get-together somewhere where you can spend time and say goodbye to your friends and family!
Throwing a goodbye party is essential to a positive international moving experience! We hope this step-by-step guide to international moving helps you along the way.