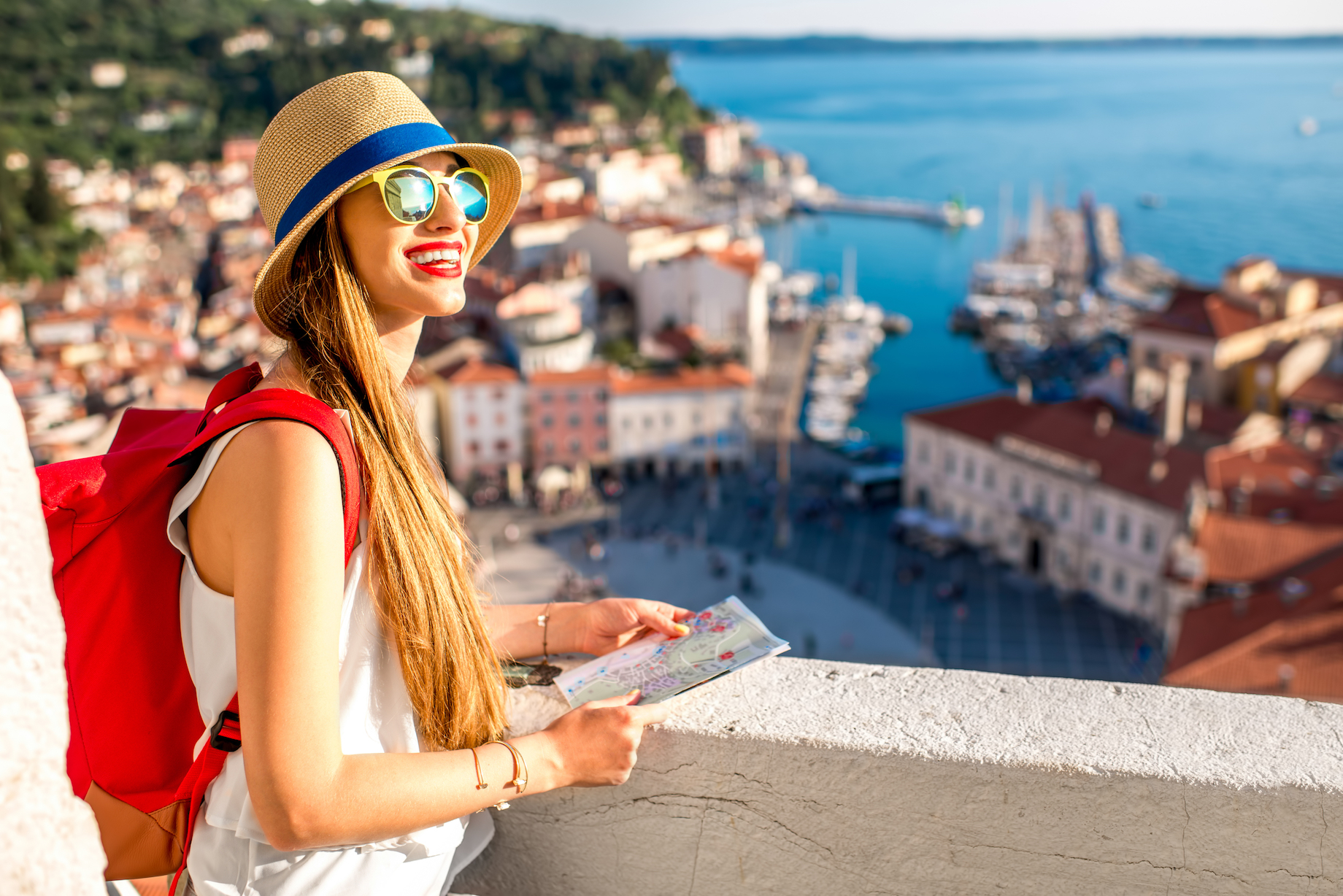 Top 10 Countries to Work and Live Abroad In 2023
When it comes to living and working abroad, certain countries offer irresistible prospects. Be it the lure of a high-quality lifestyle, promising job opportunities, or just the thrill of experiencing a new culture, these countries stand out as favorites.
International Van Lines is here to guide you if you're considering moving abroad. With our comprehensive information and extensive experience in overseas moving, your transition will be seamless.

Now, let's delve into the top 10 countries for foreigners looking to expand their horizons in 2023.
1. Denmark: Best Overall
Ranked second on the Happiness Index, Denmark is one of the best choices for those looking to work and live abroad, temporarily or permanently.
With healthcare and education, including free college, taxes are high, but every cent is considered an investment in citizens' lives.

Read More: Moving to Denmark from the US; A Relocation Guide.
2. Switzerland: Best for Career Growth
Switzerland is a wealth-building destination, offering one of the highest average incomes globally. The cost of living might be high, but shorter work hours, longer breaks, and luxurious infrastructure compensate for it.
3. Germany: Best for Settling Down
Although Germans are known for their strict adherence to rules and social conventions, you will find that the general population welcomes foreigners.
Germany is a great country to build a permanent career in, as it boasts the largest economy in Europe and has a very low unemployment rate. Wages are more than enough to build a disposable income on, and focusing on a healthy work-life balance means you'll have enough time to enjoy your new home to its fullest. Learning German isn't difficult for English speakers and will significantly enhance your chances of landing your dream job abroad.
The great schools, universal healthcare, great social security, low crime rates, and free universities make Germany not only a country where you can thrive but a country where you can settle down.

Read more: Moving to Germany from the US
4. Australia: Best for Laid-Back Living
Australia's diversity and size offer varying experiences depending on your location within the country. What is a given, however, is that it's a favorite for many working ex-pats and retirees.
The big cities attract the most ambitious ex-pats, and you'll find that public transportation is reliable enough that you won't have to worry about getting your own car for some time–which is pricey in this country, just like gas.
Read more: Moving from USA to Australia.
5. Canada: Best for Families
Well known for its universal healthcare, which provides free medical care to all citizens and permanent residents.

You have some interesting options for applying for a work visa, too. US and Mexico residents can work for up to six months in Canada without a work permit but will need one if they plan to stay longer. Open work permits allow you to work for many companies, and employer-specific permits you can apply for after signing a contract.
And, of course, we can't end this section without mentioning the many mandatory benefits available for workers, from paid time off, parental leave, and other non-monetary benefits that many employers offer, including flexible work hours.
Read more: Moving to Canada from the US in 2023.
6. New Zealand: Best for Adventure-Seekers
Ranked tenth on The Global Economy's Happiness Index (out of 134), New Zealand is a great option for those looking to strike the perfect work-life balance.
Kiwis cherish their free time to the point of protecting it by law with generous paid annual leave, public holidays, time off for bereavement and sickness, and up to 52 weeks for parental leave.
Read more: Moving to New Zealand from the US in 2023.
7. Finland: Best for Nature Lovers
For native English speakers concerned about the language barrier, Finland provides integration services, including language classes and job support.
Your skills and willingness to work will be appreciated from health to education, hospitality and engineering. Finland also has a growing industry in video games, and Nokia is a long-standing, well-respected name worldwide that provides many job opportunities.
Forestry is also an important source of employment in Finland if you are familiar with manual labor and want to be closer to nature. This makes Finland one of the most chosen country to work and live abroad.

Read more: Moving to Finland from the US in 2023.
8. France: Best for Retirees
Living in France is all about the good life. France promises a balance of life and work, with high living standards and fewer working hours than most European countries.
It's a popular destination for expats, particularly retirees or semi-retired people. The gorgeous landscapes and old cities draw in people worldwide, and the friendly locals cherish socialization. Proficiency in French is a plus but not a barrier, as the locals are known to be friendly and social.
Read more: 5 Tips for Moving to France.
9. Netherlands: Best for Education
The Netherlands is a hub for academia and research, with a booming sustainable energy and technology industry. To improve your job prospects, proficiency in Dutch is recommended. The younger population is fluent in English for the most part, but you'll want to arrive with at least some knowledge of Dutch.
While there are many steps to apply for a visa, the country offers work visas to entrepreneurs, freelancers, and self-employed individuals.
Read more: Moving to the Netherlands from the US.
10. Hong Kong: Best for City Lovers
The combination of a diverse job market and low taxes makes it attractive enough. Still, inhabitants also enjoy low crime rates, efficient public transport, and a unique blend of Eastern and Western cultures.
Finally, English is an official language widely spoken throughout Hong Kong, easing the transition towards learning Cantonese. This language can easily seem overwhelming for those unfamiliar with it. Hong Kong is defnitly one among the best countries to work and live abroad.

Know More Here: How to adapt to a new culture when Moving Abroad
Best Countries to Work and Live Abroad – Conclusion

Moving to a new country can be daunting, but it can be an exciting adventure with the right support and information. International Van Lines is here to help you through every step, ensuring your move overseas is as smooth and hassle-free as possible.
Know More Here: Best International Health Insurance for Expats
More about International Van Lines