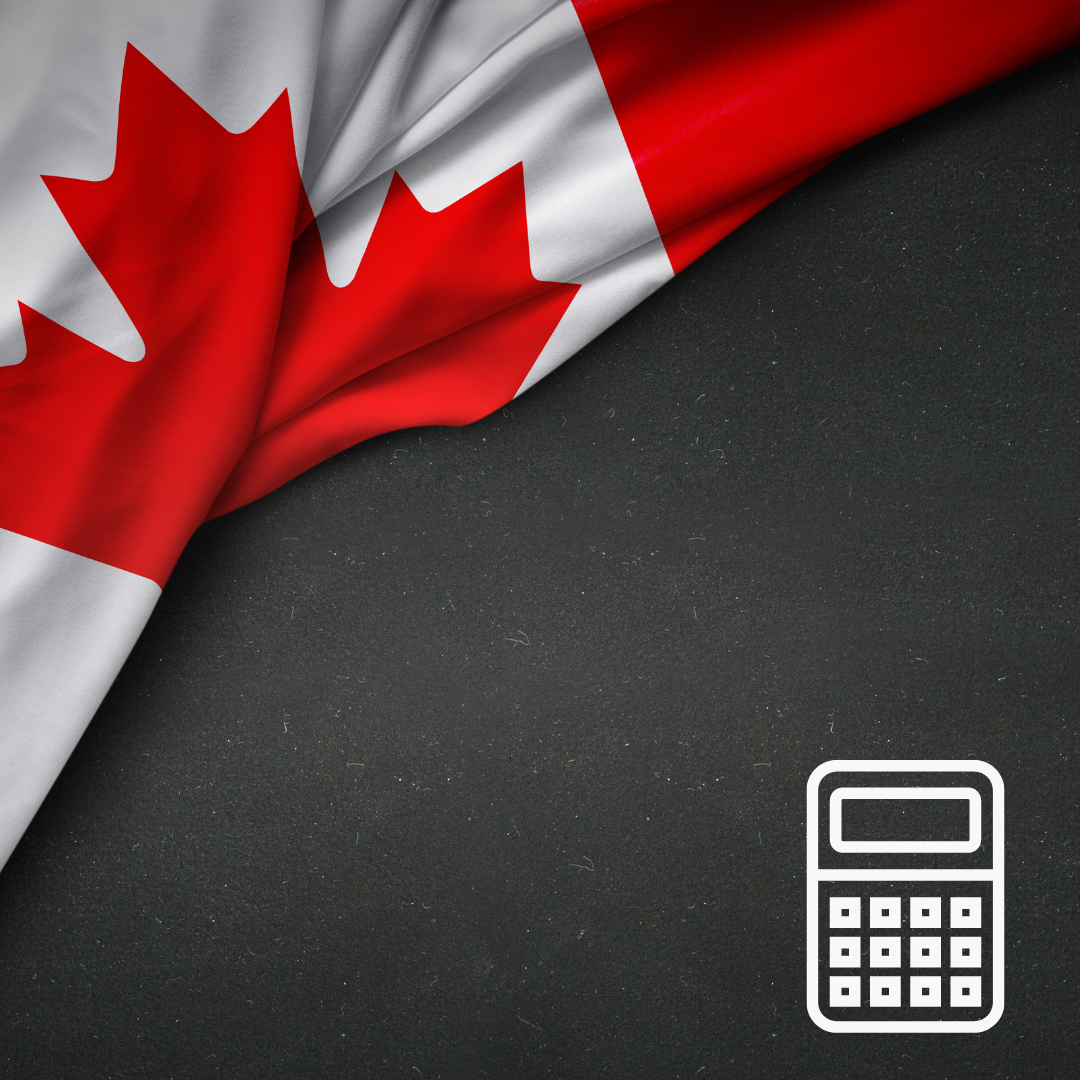 Are you considering moving to Canada but need to figure out how much it costs? Calculating moving expenses can be challenging, especially if it's your first cross-border move. We've created a Canada moving cost calculator to help you understand the expenses of hiring a moving company.
It is essential to calculate and budget moving costs from the US to Canada. This article outlines the factors that can affect your estimate and provides the average cost of this type of move.
Why calculate the costs of moving to Canada?
Moving to a new country is exciting but can feel overwhelming, especially with all of the expenses that go into it. Knowing how much you'll come out of pocket will help you make better decisions, plan accordingly and prevent overspending. Understanding the expenses involved will ensure you have enough funds to cover everything.
Moving costs vary depending on the size of your move, the services needed, and your destination. Calculating your expenses can help you decide what to bring and which service you can afford. It can also help you find the best international moving company.
US to Canada moving cost calculator
Use our free Canada moving cost calculator for a free international moving quote.
What is the average cost of moving to Canada from the US?
Quick answer: The average cost of moving to Canada from the US is $4500 to $6500. The size of your move, services, and destination are the most significant cost factors impacting the price. The mover you choose and the time of year can also affect cost.
Good news! You can reduce the cost of moving. Start by decluttering, self-packing, and finding the cheapest shipping options to Canada. Additionally, looking for an international moving company specializing in shipping to Canada is crucial to finding the best deals.
Prepare in advance for your move. This will help you save money. You will also have time to decide which items to move and which to leave.
How to calculate your moving costs to Canada
To calculate your moving cost to Canada, you must first take an inventory list of what you're moving. Then you'll want to consider the moving service you'll need.
Will you be packing? Do you need storage, or do you need any special handling? These are things you should consider before comparing international moving quotes.
Once you narrow down those details, look for a reputable international mover with experience shipping household goods to Canada. You can fill out an online form or call for a quick moving quote. The process takes about 10 to 15 minutes, and you'll be on your way.
Factors that affect the cost of moving to Canada
Understanding the factors that can affect the cost of moving to Canada will help you understand the process and budget accordingly. Here are the elements that make up the cost of moving to Canada:
Destination and distance
Your final destination will impact the cost of your move. The further away you move, the higher the price will be. For example, moving from New York to Toronto will be less expensive the moving from California to Toronto. It's essential to consider the distance between the origin and destination locations.
The size and weight of your move
The size and weight of your move will have the most significant impact on cost. The more stuff you transport, the higher the price. Moving to a new country is a great opportunity for purging.
Start by going room by room. Consider getting rid of items you can live without. It will help with price and organizing yourself for an international move.
Professional packing vs. Self-Packing
You can self-pack or hire an international moving company to pack your boxes professionally. Professionally packing is not only convenient, but it serves a great purpose in avoiding damage.
You can save money on moving costs on a tight budget. This can be done by obtaining boxes and packing your items yourself. This can reduce expenses by around 10%.
Before committing, you should weigh the pros and cons of self-packing for a move. Although you'll reduce the cost of your move, it can be time-consuming and labor-intensive and affect your insurance options. You can speak with an international moving company about their specific policies regarding packing.
Customs clearance and import fees
If you're moving to Canada from the US with used household goods, you won't have to pay tax or import fees. Most ports of entry in Canada only charge a customs fee if goods need to be inspected. These goods must be placed in a warehouse for inspection. Visit the Canadian Customs website for more information regarding the importation of household goods.
Storage charges
You may need long or short-term storage if you're relocating to Canada from the US with household items. Storage charges vary from mover to mover, but you can expect to pay around 50 cents per cubic foot per month. Storage charges are billed monthly and pro-rated based on the time used.
Moving insurance
International moving insurance is something to consider when moving cross-border. Although insurance claims are uncommon, it's better to be safe than sorry. Insurance can range between 2%, and 4% of your household goods declared value. Speaking with your choice international mover regarding their insurance policies is best.
Special Packing & Crating
Specialty packing involves special handling and packing for fragile or heavy items. Some items include a grand piano, paintings, glass, or a heavy safe. The cost of creating an item depends on what it is and its size. Generally, you should expect to pay an extra $300 to $1000 per crate.
Possible charges
Our Canada moving cost calculator also includes accessorial charges. Accessorial charges include difficult access, stairs, shuttle, or long-carry services. Here is a list of the costs below:
Stairs: $75 per flight/one-time (No fee for internal stairs)

Long-carry: $150

Elevator: $75 (one-time)

Shuttle fee: 50 cents per cubic foot

Motorcycle handling: $350
Speaking with your choice international relocation company regarding their accessorial charges is best.
Who are the best international movers for Canadian moves?
Six of the best international companies offering US-to-Canada moves are: – International Van Lines – JK Moving – Allied Van Lines – Atlas Van Lines – North American Van Lines – United Van Lines.
Each company has years of experience moving families to Canada from the US. Additionally, they maintain an excellent reputation, are cost-effective, and offer various services to meet your budget.
It's best to research professional moving companies with experience moving household goods from the US to Canada. It will help make the transition seamless.
Additional Expenses to Consider when moving to Canada
While our moving cost calculator can help you estimate your moving expenses to Canada, there are other costs to consider. Below are some additional fees to add to your list:
Cost of Living in Canada
The cost of living can vary significantly from one region to another in Canada. To plan and budget, research the cost of housing, food, utilities, and transportation in the area you plan to live in.
Moving to a large city such as Toronto or Vancouver can be expensive. The cost of living is usually higher than in smaller cities or rural areas. The cost of housing in cities such as Toronto is increasing. The average monthly rent for a one-bedroom apartment is between $1,800 and CAD 2,500.
However, smaller cities and towns may have fewer job opportunities and offer different amenities than larger cities. It is essential to consider the advantages and disadvantages of each location. This will help you decide the most suitable for you and your family.
Healthcare and Insurance
Canada's healthcare system is publicly funded and accessible to all Canadian citizens and permanent residents. However, new residents may have to wait before becoming eligible for health coverage.
It's also wise to research and compare health insurance plans for your family. In addition to healthcare, consider dental and vision insurance. While some employers offer these benefits, others may not, and you may need to purchase private insurance.
Education and Childcare
If you have children, you'll need to factor in the cost of education and childcare. Canadian schools are free for residents and citizens, but you may need to pay for private schools.
Private schools offer specialized programs and smaller class sizes. However, they are usually expensive. Tuition fees can range from $10,000 to CAD 40,000 per year.
Childcare fees can also vary depending on the type of service you need. Daycare centers can cost a large range of prices. On the low end, they may cost $800 per month. At the high end, they may cost CAD 2,000 per month.
Hiring a nanny is a much more affordable option. The cost to hire a nanny can range from $15 to CAD 25 per hour.
Taxes and Financial Considerations
You'll need to register for a Canadian Social Insurance Number (SIN), essential for working in Canada. You'll also need to pay federal and provincial taxes and may be eligible for tax credits and deductions.
It's essential to understand the tax system in Canada and how it may differ from your home country. The Goods and Services Tax (GST) is a value-added tax in Canada. This tax is applied to most goods and services. The current rate is 5%.
Consider opening a Canadian bank account and transferring your funds to Canadian dollars. It can help you avoid currency exchange fees and make paying for expenses in Canada easier.
US to Canada Moving Cost Estimator (Conclusion)
Moving to Canada from the US can feel overwhelming. A Canada moving cost calculator can help you plan, budget, and help you on the right path.
Start the moving process early. This will help you find better costs, secure the date you need, and reduce the stress of moving. Most importantly, it will help you stay calm.
International Van Lines is an international moving company specializing in moving families from the US to Canada. We offer affordable shipping costs and a wealth of knowledge to help you.
You can complete an online form or call us for a free moving quote. Calls usually take about 10 minutes. Thank you for stopping by, and we look forward to assisting you with your move.