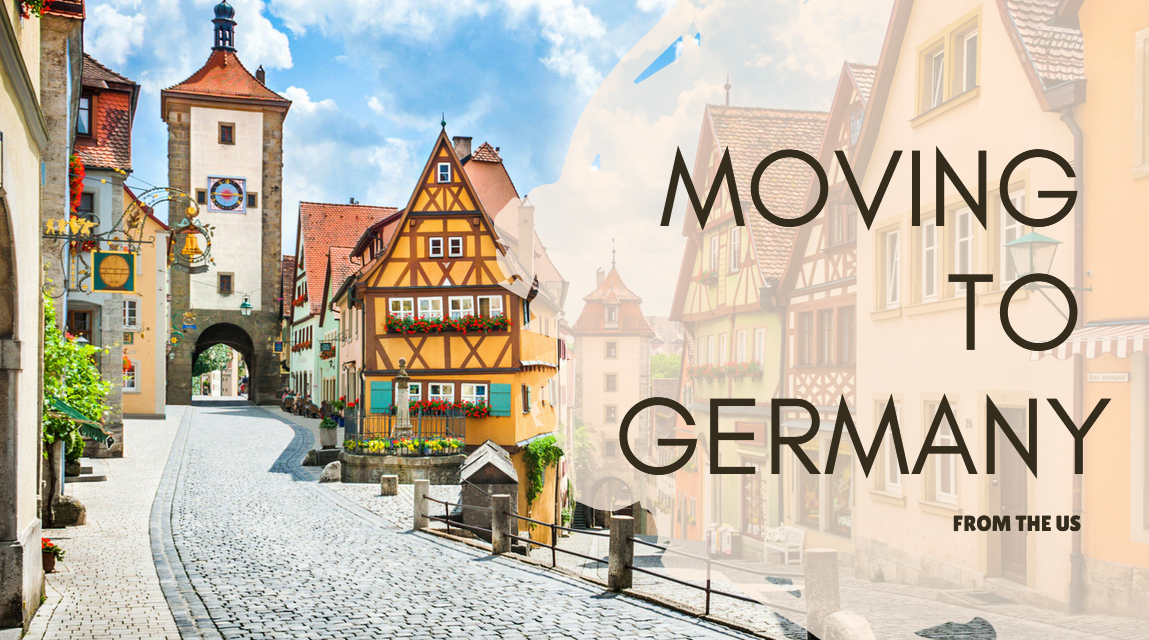 Moving to Germany From the US
When many of us from the US imagine what Germany is like, we think of castles, Oktoberfest, and the autobahn. While these are part of what Germany offers, there's much more. Some top reasons for moving to Germany from the US include its natural beauty, the people, high standards of living, excellent infrastructure, and rich culture steeped in history. Germany offers expats, students, digital nomads, or retirees vast opportunities.

Germany is home to 51 UNESCO World Heritage sites, ranging from medieval castles to spectacular industrial buildings, stunning natural landscapes, and historic old towns. The German cultural capitals of Berlin and Munich have world-class museums, restaurants, shopping, beautiful parks, and monuments.
Outdoor enthusiasts will be delighted to explore Germany's 16 national parks, each chosen for its unique representation of German nature and wildlife.
Germany is one of the safest countries to live and travel in. Global Finance ranked Germany as the 20th safest country in the world.
Germany will surely delight everyone who chooses to make it their home.
How to Move to Germany
The key to successful relocation to Germany requires doing some homework. Expect to spend plenty of time and energy researching and planning your move.
What is the Process for Moving to Germany?
The first step when moving to Germany is to make an international moving checklist. Choosing to move to another country turns on many moving parts. Keeping track of them and staying organized can minimize unwelcome surprises.
Next tip? Don't be afraid to delegate. The best international moving companies are ready to help you every step of the way. Let them take some of the burdens off your shoulders. The process for moving to Germany follows the steps below.
Choose your destination. Germany has everything from large, bustling cities to serene rural landscapes.

Create a moving budget and allot a few months' savings to get settled once you arrive.

Learn about residency requirements in Germany.

Obtain a private or German health insurance policy. Health insurance is required for anyone moving to Germany.

Choose what you'll take to Germany, including possessions and vehicles, and create a detailed inventory.

Organize your cell phone service, financial accounts, driver's license, and other must-haves before moving to Germany.

Pack and move to Germany.
How Long Can I Stay in Germany?
A German tourist visa allows you to stay in the country for up to 90 days. Long-term or permanent living in Germany requires obtaining a residency permit. How long you can stay in Germany is determined by the visa or permit for which you qualify.
International movers to Germany from the US
Here is the list of the top International movers for moving to Germany from the USA
German Residency Permits and Requirements
Germany offers permits that allow temporary or permanent residency, each with its own stipulations and limitations. However, all German residency permits have the following general requirements that every applicant must meet.
Possession of home county passport

Basic knowledge of the German language

Private or German health insurance

Clean criminal record

Proof of general health including the ability to work or study

Proof of financial stability

Proof of marriage if your spouse is joining you in Germany
Temporary Residence Permit
A German temporary residence permit (Aufenthaltserlaubins) allows you to live in the country for up to one year with the possibility of an extension provided that you continue to fulfill the requirements and your reason for being in the country remains the same.
Temporary residency permits are for those who plan to work, study, get married, or wish to become permanent residents of Germany someday.
Expats who plan to work in Germany are required to obtain approval before working in the country. However, finding a job in Germany will allow you to start living a new life sooner than waiting for retirement and also qualifies you for a temporary residence permit. The length of your employment contract will dictate how long your residency permit will be valid.
Also available is Germany's job seeker visa, which allows you to search for a job when you get there. For convenience, you only need to apply once to obtain a work permit and a temporary residency permit at the German Immigration Authority Office (Ausländerbehörde).
Retirees looking to relocate to Germany don't require a special permit—A temporary residency is all that's necessary. However, working isn't allowed as a retiree unless you apply to change your residency status.
Students from the US don't need a special student visa to study in Germany. Have your temporary residency permit with you when Registering at a Residents' Registration Office and the Aliens' Registration Office (Aufenthaltserlaubnis) within two weeks of arriving in Germany.
Digital nomads have a couple of options for temporary residency. The official Freiberufler Visa or Freelancer visa is available in two distinctions depending on the specifics of your work while in Germany.
Permanent Residence Permit
To legally stay in Germany for as long as you want, you'll need to obtain the German Permanent Residence Permit. Mostly, only those who've held a temporary residence permit for several years can apply for permanent status. The process of obtaining permanent resident status is lengthy and relatively complex. If permanent residence is your goal, keep that fact in mind when choosing the parameters of your temporary residency.
Getting Your Stuff to Germany
Preparing yourself for your move to Germany is one thing. Getting your possessions ready for the adventure is quite another. Remember that your relocation company is on your team as you plan, organize, and execute everything necessary to make your move as seamless as possible.
How do I Ship My Household Items to Germany?
Most overseas moving takes time and involves container shipping or, basically, putting your possessions in a large metal box and placing it on a cargo ship to be unloaded at a seaport near your new home. The process typically takes four to six weeks from start to finish.

Air freight, although the more costly shipping method, speeds up the moving process to between two and four weeks and can easily get your household items to inland destinations.
Whichever way you choose, your possessions may also require temporary or long-term storage at your destination or in your former location. Using storage solutions is common for persons moving long distances to keep everything simple and organized.
How Much Does it Cost to Move My Belongings to Germany?
Moving to Germany from the US costs between $1,500 and $12,000. The cost of moving to Germany or other European destinations depends on how much you take and where you're going.
How Can I Save Money Moving to Germany?
International moving costs real money. However, you can take several steps to lessen the stress on your moving budget.
Less is more. The adage of pack light is crucial for any move and doubly so when moving internationally. Purging and downsizing are the rules if you need to meet a limited moving budget.
Your mover should offer professional packing services. However, they should also offer you the opportunity to save money by packing your own possessions.
Unloading your own container at your destination can save cash over having your mover perform the task.

If your moving date is flexible, let your mover know in exchange for a discounted rate.

Use an international moving cost calculator to discover where else you can save a few dollars.

Compare individual moving companies based on price and the services they can provide.

Don't be shy about asking for discounts from your mover. A good moving company understands that flexibility on its part is good for business.
Can I Ship my Car to Germany?
It's certainly possible to ship your car, truck, or motorcycle to Germany. Remember that whatever you bring with you must clear German customs before entry. Motor vehicles must also pass a technical inspection and obtain a German title.
Navigating German Customs
German customs monitor everything that comes into the country, whether it's a commercial product or your grandmother's antique plate collection. One of the services your international moving company provides as part of your move is assisting you with the paperwork and compliance requirements for wherever you're moving. For the most part, leaving behind cleansers, liquids, food, or hazardous materials will make your experience through German customs a breeze.
Should I get moving insurance?
Your stuff is traveling a long way. Nobody likes to talk about it, but things can happen that damage your goods. Purchasing additional international or marine insurance costs an average of 3% of your shipment's declared value, a small price to pay for peace of mind.
Can I Take My Pets to Germany?
Your pets are welcome in Germany. However, there are a few things to know before promising Mittens an airplane ride.
Several breeds of dogs are considered dangerous by the German government and are only allowed into the county in a few cases. Pet relocation to Germany also requires that your pet is fully vaccinated and up to date for rabies, has had a blood test within the last three months, and has a general health certificate.
How Much Does it Cost to Live in Germany?
Germany ranks 24th in Europe for the cost of living, making it less expensive than the UK, Denmark, Norway, France, the Netherlands, and several others.
Germany enjoys comparatively low taxes on goods sold. However, gasoline, cars, and most electronics are more expensive than in the US. Housing can be very pricey in Germany, especially in major cities. Berlin and other cities, though, are starting to implement rent control measures.
It would be hard to get by for less than $1200 a month in Germany, increasing to a minimum of $1500-$2200 in cities where rents are higher. Travel is affordable, and food and drink are comparable to many other European countries.
How Much Money Should I Take to Germany?
As a general rule, plan on going with savings of at least three times your monthly expenses. Upfront fees upon your arrival in Germany could include a housing deposit equalling up to three months of rent, insurance, and setting up your new place.
The visa or residency permit you obtain may also have additional financial requirements to meet.
Calculate your Moving Cost to Germany from the USA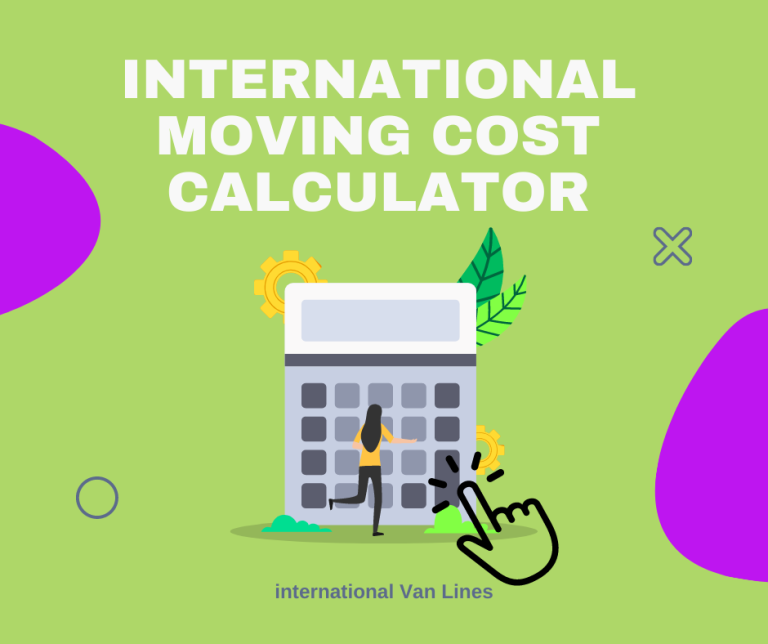 Living in Germany
Living in Germany has many similarities to living in the US, with some exceptions, of course. You'll find that the basic necessities and luxuries are readily available.
Finding a Place to Live in Germany
Finding a place to live in Germany can test your patience. It's not uncommon to share the time of your property tour with several other interested parties. You'll likely see several places before choosing one. Remember to take measurements, photos, and notes during the showings for reference later. Start your property search early and use local newspapers and online sources for available spaces.
Finding a Job in Germany
There is a demand for skilled workers in IT, engineering, data, the automotive industry, management, and manufacturing. Start finding a job in Germany by looking for opportunities listed on online platforms.
Getting Around in Germany
As the birthplace of modern road engineering and the autobahn, it's no surprise that private vehicle ownership is common in Germany. German roadways are top-notch and easily navigable.
No car? That won't be a problem. Germany has a highly-efficient public transportation system that integrates buses, trams, underground trains, and above-ground trains into one vast system that can get you just about anywhere.
Healthcare in Germany
The German healthcare system is one of the best in the world and costs significantly less than in the US. Government, employers, and private individuals fund the multi-payer system. Most German residents choose the public healthcare program, but there are options for private healthcare as well.
Education in Germany
Germany is a compelling destination for students from across the globe. Germany puts great effort into meeting the demands and expectations of international students and making the country one of the top five study destinations in the world.
How do I Find an International Moving Company?
Finding the right international moving company for you is crucial for making the adventure to your new home as seamless and straightforward as possible. Ensure your mover is up to the task by meeting the following criteria.
The moving company is listed and in compliance with FMCSA
Listed and in compliance with the Federal Maritime Commission

Is appropriately licensed and insured

Offer additional moving insurance protection

Can provide checkable referrals from past customers
Get an International Moving Quote to Germany
Contact your international moving company and request a moving quote. You'll have the opportunity to speak with a professional who'll provide you with the information you need to start your journey today.