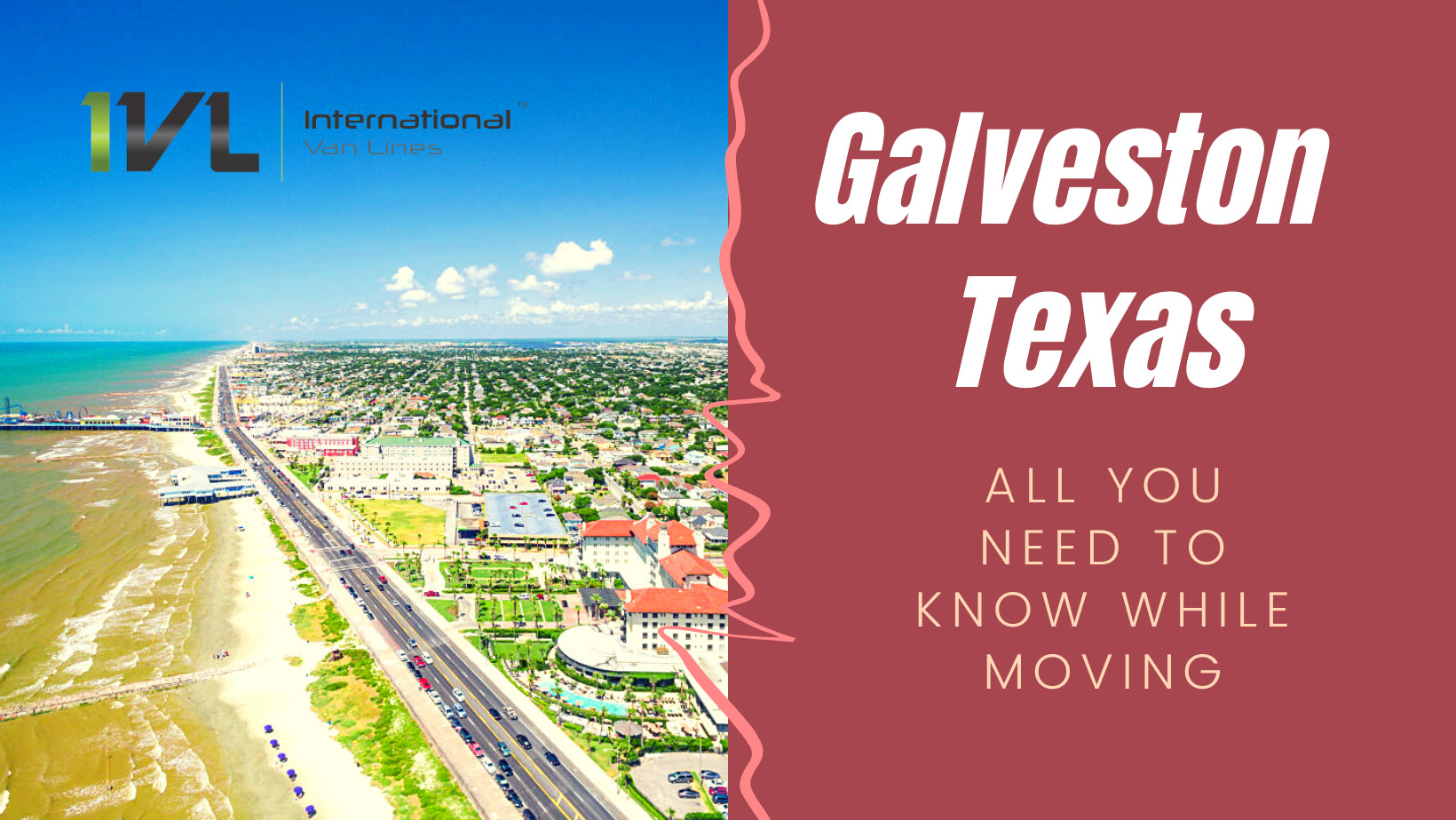 Things You Need to Know Before Moving to Galveston Texas


Galveston is a coastal beautiful island and port on Galveston Island and Pelican Island off the coast of Southeast Texas in the United States. Galveston, or Galvez' city, was named after Bernardo de Gálvez y Madrid, Count of Gálvez, a Spanish military and political leader in the 18th century who was born in Macharaviaya, Málaga, in the Kingdom of Spain. The travel, medical care, shipping, and finance sector account for a large portion of Galveston's economy.
Climate in Galveston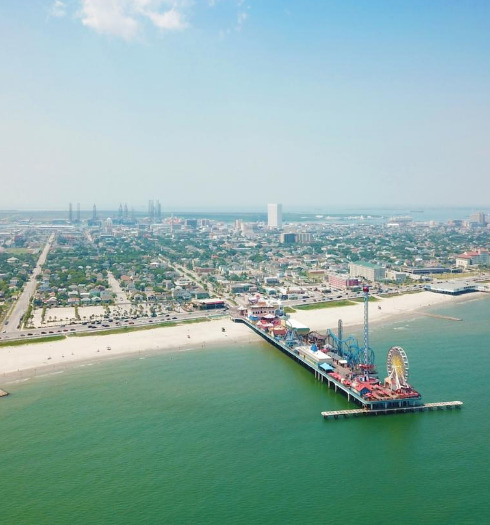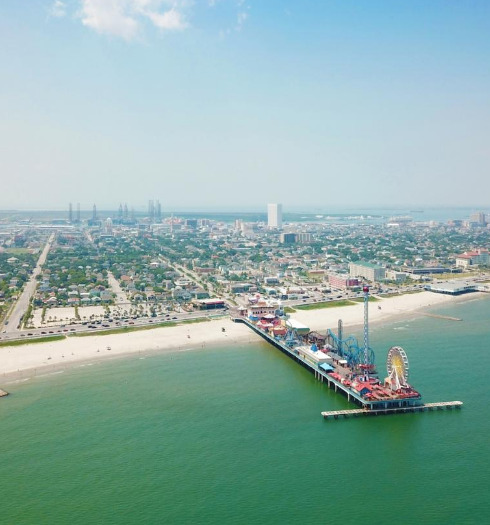 Galveston, Texas has a tropical climate. On a median, Galveston, Texas receives 50 inches of rain each year while the median annual rainfall in the United States is 38 inches. Galveston has a median of 203 sunshine days a year while the total number of sunshine days in the United States is 205.
With a median high temp of 90.2°, August is the hottest month in Galveston, making it one of the chilliest places in Texas. There are four pleasant months in Galveston, with high temp ranging from 70 to 85 degrees. The months of October, April, and May are the most fun in Galveston. With a median nighttime temp of 45.9°, January is the coldest month in Galveston. It is colder than the majority of Texas.
There are 44.5 days a year where the high temp in Galveston exceeds 90°, making it one of Texas's coolest cities. There are 4.8 nights a year in Galveston where the low temp drops below zero, which is more than most areas in Texas.
With 6.1 inches of rain, September is the wet season in Galveston, while February is the driest with 2.8 inches. Winter is the wettest season, accounting for 31% of annual precipitation, while Summer is the driest, accounting for 20%. Galveston receives more rain than other areas in Texas, with an average rainfall of 49.5 inches.
The wettest month in Galveston is January, with 9.9 days of rain, and the driest month is April, with just 6.0 rainy days. Galveston has 101.0 rainy days a year, making it one of the wettest cities in Texas. Spring is the wettest season, with rain falling 28 percent of the time, and Summer is the driest, with just a 20% chance of rain.
Cost of Moving in Galveston


International Van Lines offers professional moving services in Texas. The below table will give you an idea of how much it would cost you for moving locally in Galveston Texas.
| Number of Movers | Hourly/With Packing | Hourly/Without Packing |
| --- | --- | --- |
| 3 Movers | $200 | $150 |
| 4 Movers | $250 | $200 |
| 5 Movers | $275 | $225 |
*** Please note, these are general rates. It's recommended that you contact a relocation coordinator for a more accurate moving cost ***
Education in Galveston
Galveston has 22 campuses, 18 of which are public and four are private. The estimated cost of education in Galveston is $12,887 per pupil while the national median is $12,383. Each teacher has 18 students, the librarian has 901 students, and the counselor has 487 children.
The Economy in Galveston
Galveston has a 4.3 percent unemployment rate while the median in the United States is 3.7 percent. The work market in Galveston has grown by 3.1 percent in the last year. Future employment growth is expected to be 31.0 percent for the next 10 years, which is less than the US median of 33.5 percent.
Salary slab in Galveston:
– Galveston residents earn a median of $26,164 a year while the United States median is $28,555 a year.
– A Galveston resident's average household income is $38,008 per year, while the United States average is $53,482.
Population in Galveston
Galveston has a population of 49,706 people. The population density is 1,208 people per square mile. Galveston's median age is 37.8, while the national median is 37.4. The median number of people per household in Galveston is 2.2, while the national median is 2.6.
Race distribution in Galveston
In Galveston –
-45.9% are white
-28.7% claim Hispanic Ethnicity
-20.0% are black
-3.2% are Asian
-1.7% Two or More Races
-0.4% are Native American
-0.1% claim Other
Cost of House
Galveston's median home price is $201,500. In the last ten years, home values have increased by 46.7 percent. Galveston's home values have increased by 12.1 percent.
Average Home Age
Galveston real estate is 45 years old on the median.
The Galveston Rental Market
Renters account for 34.0 percent of Galveston's population, with 5.4 percent of the city's houses and apartments available for sale.
Getting a moving quote in Galveston Texas


Getting a moving estimate from us is easy. Just give us a call, and we will set up a virtual tour or on-site visit. With offices in TEXAS, it's easy for us to offer last-minute moving services. All local moves will be fully insured and handled by moving professionals.
Travel
Travel time In Galveston


Since 2010, the median American travel time has become longer with each passing year. In Galveston, a one-way commute takes a median of 20.6 mins. which is less than half the time it takes in the United States, which is 26.4 mins.
Galveston residents use the following methods to get to work
1.71.1 percent drive alone
2.10.4 percent share vehicle
3. 5.1 percent work from home
4.1.7 percent use public transportation
Airport
Galveston's Scholes International Airport


Galveston's Scholes International Airport is located three miles southwest of Galveston in Galveston County, Texas. The airport has no regular flights and only charter service; the runways can handle planes as wide as the Boeing 767-200. Scholes Airport is your one-stop Galveston Island adventure, with attractions like Moody Gardens Theme Park, Moody Gardens Golf Course, and Schlitterbahn Water Park, and all found inside the airport complex, only a few steps away from the ramp.
William P. Hobby Airport
Houston's William P. Hobby Airport is one of three airports serving the city. It is crucial for people traveling through the area to have access to air travel. Houston Airport System owns and operates the airport. The airport, which is called after a former Texas governor, is Houston's second-biggest and the 37th busiest in North America.
The terminal has Wi-Fi internet access as well as cafes, bars, and restaurants, as well as shop and tourist information centers. Near the terminal entrance, there are smoking area areas. More than 4,000 parking areas are available at the airport, including a four-story public parking lot and 2 economy parking areas.
George Bush Intercontinental Airport
George Bush Intercontinental Airport operates in the Greater Houston metropolitan area and is located in Houston, Texas, United States. It is classified as a class B airport. George Bush Intercontinental Airport is 23 miles north of Downtown Houston and close to Interstate 45 and Interstate 69/US Highway 59, with immediate access to the Hardy Toll Road expressway. It is Texas' second largest airport, with scheduled flights to a wide range of domestic destinations. In 1997, the airport was renamed George H. W. Bush International Airport after George H. W. Bush, the 41st President of the USA.
Best Movers in Galveston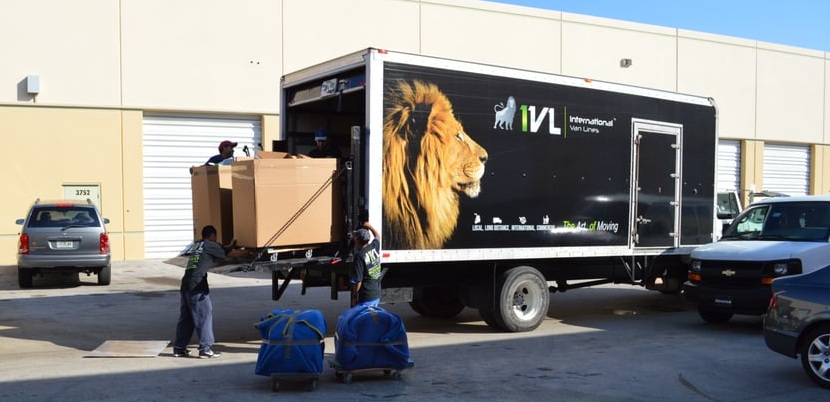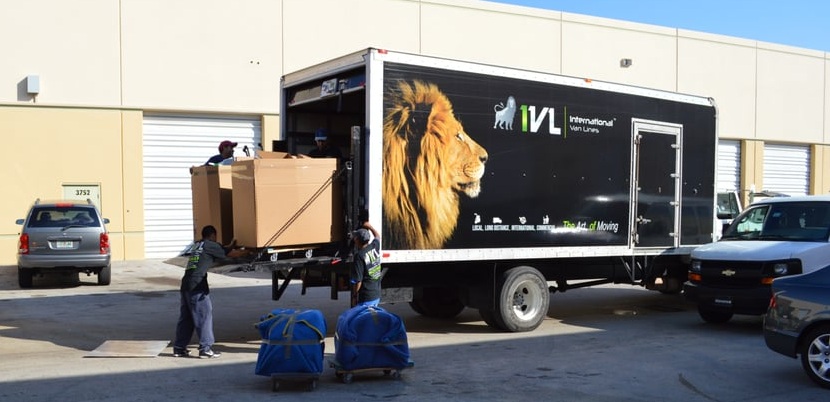 Best Moving Company for 2021 – International Van Lines has been awarded on Newsweek's list of America's Best Customer Service 2021 in the "Moving" category.
This prestigious award is presented by Newsweek and Statista Inc., the world-leading statistics portal and industry ranking provider.
The awards list was announced on October 14th, 2020, and can currently be viewed on Newsweek's website. You can also check the certificate here.
GET FREE QUOTE
Important Places in Galveston Texas
Port of Galveston


Galveston's port is located in Galveston city, Texas. While the land that is now Texas was still part of Mexico, it was created by a decree issued by the Mexican Congress on October 17, 1825. The Port of Galveston in the Gulf of Mexico's oldest port west of New Orleans. For cruise ships sailing in the Caribbean, the port also acts as a passenger cruise ship terminal. Two Carnival Cruise Lines ships, the Carnival Conquest and the Carnival Ecstasy docked at the terminal.
The Port declared in 2021 that a third cruise terminal will be installed, with Terminal 3 strictly serving Royal Caribbean's Oasis-class Allure of the Seas beginning in November 2022, which was the world's third-largest cruise ship at the time of the announcement. Fog may affect the port of Galveston, unlike other cruise ports in the United States, especially in late December, January, and February. It will cause the ships' return to port to be delayed. The Galveston Downtown Transit Terminal was completed in February 2016 by the port. The facility includes a shopping center and parking and was designed to "link the port to the city itself."
Lone Star Flight Museum


The Lone Star Flight Museum in Houston, Texas, is an aerospace museum with over 24 historically important aircraft on display, as well as other items related to the history of flight.
The museum's collection is unique in that the majority of the planes can be flown. The museum is located on about 100,000 ft2 of land at Ellington Airport, with its own airport ramp. In 1985, the museum was founded as a private display of historic aircraft. By 1990, the collection had expanded to the point that the owner wanted to put it on display.
Strand Historic District


The Strand Historic District, often identified as the Strand District, is a National Historic Landmark District in downtown Galveston, Texas, consisting primarily of Victorian-era structures which now house cafes, antique stores, and curio shops.
The region is a popular tourist attraction for island cities and hosts 2 main seasonal festivals. It is widely regarded as the shopping and entertainment hub of the island. From 20th Street westward to 26th Street, the district encompasses properties on the south side of Harborside Drive, both sides of The Strand, so both sides of Mechanic Street.
Avenue B, which lies close to Galveston Bay, is the street known as "The Strand. In 1970, the district was added to the National Register of Historic Places, and in 1976, it was designated as a National Historic Landmark for its unrivaled array of commercial Victorian architecture in Texas, as well as its position as the state's main port during the nineteenth century.
Galveston Independent School District


Galveston Independent School District is a school district headquartered in Galveston, Texas, United States. In 2013, the school district was rated as having "Met Standard" by the Texas Education Agency. Students from the cities of Galveston and Jamaica Beach attend Galveston ISD. Galveston ISD also covers outlying Galveston County, such as the Bolivar Peninsula towns of Port Bolivar and Crystal Beach.
Galveston Island Historic Pleasure Pier
The Galveston Island Historic Pleasure Pier offers waterfront entertainment unlike any other Gulf Coast destination, with rides, midway games, a variety of food venues, and retail shops for the whole family.
Rosenberg Library
Rosenberg Library, a public library in Galveston, Texas, is the state's oldest running library. It is situated at 2310 Sealy Street. It is the Galveston County Library System's headquarters, and its librarian also acts as the Galveston County Librarian.
Did you know?


GET FREE QUOTE