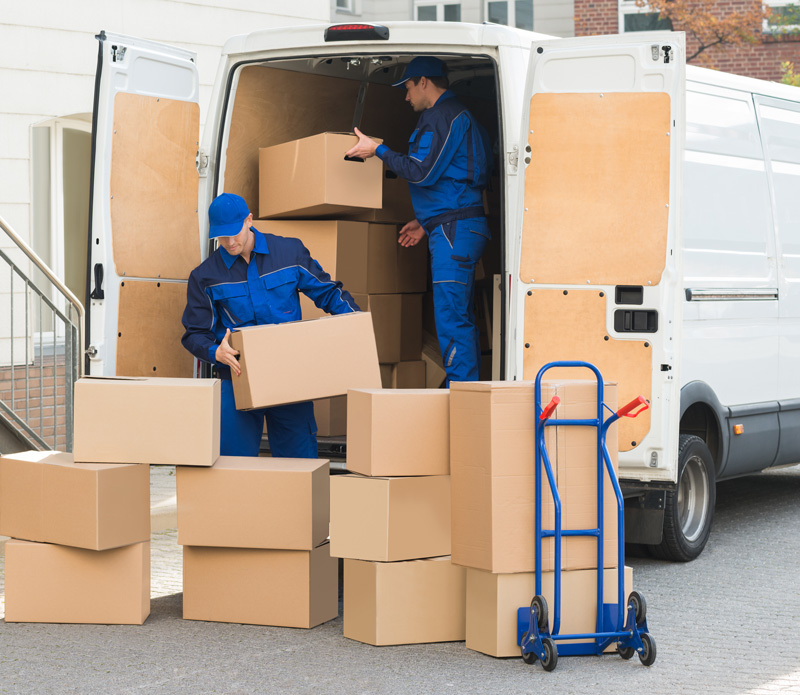 How Consolidations Work in Moving
A common question that comes across our desks is how consolidations work in moving.
When it comes to out-of-state moving, consolidations are a standard method of transporting multiple moves.
Your household goods would be loaded on a tractor-trailer with others that are also moving out of state.
Consolidations are widespread for smaller moves like a one-bedroom home. Household goods movers use consolidations as a method to maximize space and money.

How do Consolidations Work?
Most moves, not all, are picked up in a smaller truck. Therefore, your household good would be re-loaded on a semi before delivery.
However, your move is separated from others. Many concern their goods getting mixed with others, but that's not a common scenario.
A partition and rope separate each move. All of your boxes would also be inventoried and furniture wrapped and tagged.
Insurance claims for loss are deficient and not as common as most people assume. So when people ask how consolidations work in moving, this is how it's done.
Also Read: Are Binding Moving Estimates Guaranteed
What are Transit times on Consolidations?
The transit times on consolidated moves will vary based on a few factors. The first is the size of your move. The smaller the movement, the longer it can take.
Moving companies depend on multiple moves before they hit the road. So if you chose a small mover that handles little volume, you might be waiting for up to 21 days from the pickup date.
Additionally, the mileage can affect transit times. For example, if you're moving from Florida to California, it can take longer than Florida to nearby Georgia. It's always best to speak with your relocation coordinator to get more information.
Consolidated moves can take anywhere from 3 to 21 days. A moving company has the legal right to deliver up to 21 days without incurring penalties.

Is Consolidation in Moving Safe?
Yes, consolidations when moving is safe. It's standard business practice for smaller moves and for movers to make money.
There are policies and procedures in place to ensure your household goods will arrive safely.
Coding systems are used to keep track of your household goods. Moves are also segregated to avoid loss.
Can you Guarantee Transit times on Consolidated moves?
No, we can't guarantee transit times in general. However, if time is of the essence, other shipping options may interest you.
Unlike FedEx or UPS, moving does not have specific routes. As a result, every move is different, and delays on other moves can have a trickle-down effect on yours.
The best thing to do is speak with the mover of your choice. They should be able to more or less give you an ETA.
Also Read: Why moving costs are so high
Before choosing a move always do a background check before you commit.