Moving Companies in Glendale
If you're looking for moving companies in Glendale, CA you've come to the right place. Are you planning a move from Glendale in the near future?  Have you started to interview moving companies that specialize in long distance traveling?  This is an extremely important step as you prepare for your move.  Whether you are moving to a new state or perhaps you are even moving across the country, you want to make sure that the long-distance movers with whom you are dealing understand precisely what needs to happen.
This is what we do, this is all that we do.  We get that your belongings are important to you and that is why we treat them as we would our own.  We offer clients a comprehensive long distance moving solution that takes into consideration everything from the planning and packing phase to the unpacking and putting away phase.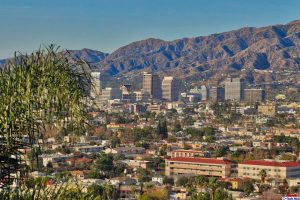 Fully Insured Glendale Movers
Here is what you can expect from our experienced and professional team of movers…They will work with you to pack up your house or business.  In loading your items, they ensure that everything is as secure as it can possibly be.  This way we avoid shifting during transport, which can unfortunately lead to damage.  We know how to prevent this. Once we get to the location, we can help you unpack and put away your stuff.
Our job is to bring you peace of mind while making this process a smooth and easy one.  Preparing for a long distance move, to or from California, can certainly be a difficult thing.  The last thing you need to worry about is how reliable the moving company is.  Our client's satisfaction is all that we care about.
A Trusted California Based Moving Company
How can you tell if the moving company is reliable; how do you know that they are the ones in whom you should put your trust?  A few things to keep in mind as you evaluate potential long distance movers in Glendale…
How long have they been in business? Do they have a good track record?
Are they fully insured and licensed?
What kind of guarantees do they offer?
Are they up front and transparent about their quote? In other words, should you expect hidden charges?
We always believe in being completely honest from the get-go.  This is why when you discuss your long distance move with one of our representatives, they will walk you through the entire process.  You need to provide a detailed list of all items that you will be bringing, to include any specialty items, such as motorcycles, pianos, or valuable collections.  Once we have gathered all of the relevant information, you will receive a comprehensive quite for your long distance move.  It's really as simple as that.
We Always Have You Covered
When you are working with a long distance moving company in California you are in essence entrusting a part of your life to them.  We take this trust very seriously which is why we always have you covered. Call today and let's get started!
If you have any questions please feel free to contact us at anytime. You can also visit our review and about us page for more information on International Van Lines.
International van Lines is ranked #1 with moving.co