Moving Companies in Long Beach
If you're planning a long distance move in the near future, there are things that you need to do in order to prepare and thus help make your move as smooth as possible.  We've been doing this for a long time; we've worked with a multitude of clients in the Long Beach area.  And whether they are moving between states, interstate, or even across the country, it is important that they understand what is involved with this type of long distance move. If you're looking for moving companies in Long Beach, you've come to the right place.
A few things to keep in mind…Have you taken care of changing your address?  This is particularly important as you want to make sure you continue to get your mail, and also that the proper entities know that you are in fact is moving to a new location.  Also, have you started to go through your things in order to sort them out and therefore make it easier to pack and consequently unpack?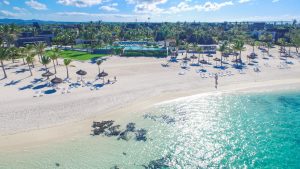 We Are Long Beach Moving Experts
Long distance moves are what we do, it is all that we do.  You know you are getting the best California movers in the region because our process is meticulous.  From completing a thorough and individualized quote based upon the information that you provide regarding your belongings, the distance to be traveled, and the presence of any specialty items such as motorcycles, boats, and pianos, to actually transporting your things, we make it easy.
Our staff has the experience when it comes to helping you pack, loading the van and/or truck and ultimately ensuring that nothing is in danger of shifting during the long-distance move.  Not to mention, we are fully insured and fully licensed.  Which brings us to a very good point…When getting ready to make your move, whether it be across the country or within California, you want to do a careful job and evaluating long distance moving companies.
Questions and to Ask Long Beach Movers
Here are a few of the questions that you want to make sure and ask any moving company to whom you are talking…
How long have you been in business? Meaning, do they have a good track record.

Do you have the necessary insurances? These are your belongings after all that we are talking about.

Are there any fees or costs not listed? Your quote should be comprehensive.

Do you have moving/packing materials if I need them? A good moving company can supply a true turn key experience
When You Need to Move Long Distance—We Are The Only Company You Should Trust
We look forward to working with you as you embark upon your Long Beach long distance move.  Again, it's about making it as easy as possible to relocate your home or your business.  We always offer low rates, and we guarantee a timely and efficient service.  You never have to worry your possessions are entrusted to us—we guarantee you are in good hands.  Call today and let's get started.
Please also visit our FAQ's page for more information.