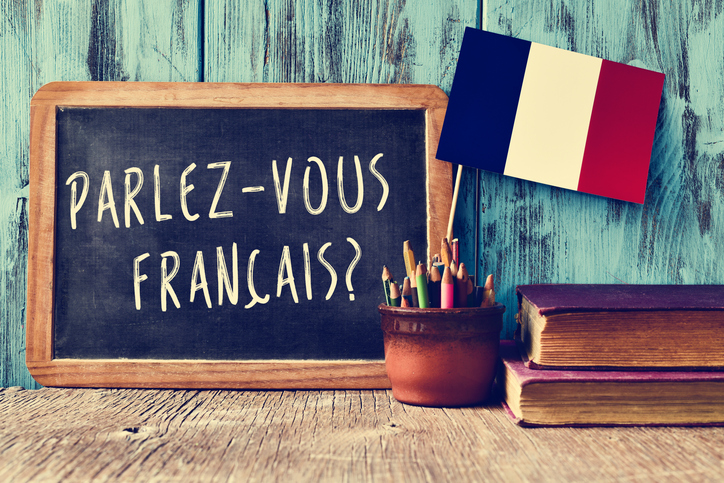 The city of love, croissants, and beautiful museums are countless reasons why Floridians move to France. As of 2015, approximately 200,000 Americans are calling France their home. Moving from Florida to France is a big decision that involves plenty of steps to ensure you get everything you need for a seamless move. After all, planning an international move involves much more than shipping your goods to another country. Read on for a comprehensive guide on what to expect when moving to Florida and how to find the best international moving company to make the process as easy as possible.
What to expect when moving from Florida to France
As expected, moving from the US to France isn't something that happens overnight. Expect to spend at least six months getting all the documentation and items ready for your move. There will be a great deal of paperwork to complete before your move. Like many European countries, France is known for slow bureaucratic processes that delay most documentation requests – regardless of citizenship. Before moving from Florida to France, here are a few things to know:
Expect houses to be much smaller than in Florida. The average French home is between 88 and 113 square meters. That's between 947 and 1,216 square feet.

For EU citizens, the cost of health insurance is free. The average cost of health insurance for one person is $45 per month. Prices vary depending on the type of policy and services covered. However, non-residents can still apply to access the country's healthcare system.

France and the US are very similar in terms of the cost of living. Expect to spend more on basic groceries, restaurant meals, and utilities. And also, expect to pay high taxes. The starting tax rate in France is 11%, while the highest tax rate can reach 45%.

If you're not a French citizen, you'll also need a work visa. However, it's not that difficult to obtain a work visa, and they last for a year.

One thing about France, public transportation is amazing. In addition to buses, major cities have easy access to metro systems or trams. France also has high-speed trains that can take you anywhere across the country and into neighboring countries within a day. If you're planning to bring a car, remember that you'll likely have to make updates to meet EU regulations. You'll also need to pass a French written and practical driving test.
Cost of moving from Florida to France
The average cost of moving from Florida to France is $3,800 and $6,500. The total cost of the move will vary on the size, service option, time of the year, and other details. It takes 15 days to
get your goods shipped from Florida to France. Choosing a door-to-door shipping option will also increase the total cost of moving. Still, it can be convenient for most people because various details can impact the price of shipping your goods to France, so working with an authorized international moving company to get a personalized quote that addresses all your needs.
Ways to move goods to France
Like other international moves, there are different options when choosing how to ship your household items to France. For example, if you're only shipping over small things or the contents of just one small bedroom, you won't need a large cargo. In these cases, sending over a few boxes through a mail carrier might be the most affordable option. On the flip side, if you want to send over your clothes, furniture, and even your car, you might need to find a container or different options to move all your items.
Containers
The easiest way to ship your goods from the US to France is with a container. Depending on the number of items you're sending, there are two styles of containers you can choose from:
Less than container load (LCL): The most cost-effective option for people that don't have enough items to fill an entire container. In this case, you share the same container with other people, and you pay for the volume your items take on the container. This is an excellent method for households shipping 1-2 bedrooms. However, keep in mind, this is a shared container; it's not recommended for fragile items, and it might take longer to arrive. Learn more about LCL shipping here.
Full container load (FCL):

For those shipping large quantities of items, FCL might be a better option. FCL allows you to send all your items in an exclusive container. This option is best suited for households shipping 3-4 bedrooms or more. In this case, you can ship virtually anything in your house. This is, of course, a faster option than LCL since the container won't be sharing space with other deliveries.
Air Freight
An alternative option is to ship items through air freight. This shipping method is ideal for people who need their items shipped fast. However, this is also a more expensive option. Still, it can be an efficient option for fragile or essential goods. Discuss the different options with your moving specialist to see if this is the best option for your items or not.
Where to ship when moving to France
Most international moving companies will help you determine the best port in France to ship your goods. Nonetheless, some international movers offer food-to-door services with final delivery to your address within France. In this case, the port it arrives at doesn't matter as much. But still, they can help you look at prices for shipping to different ports in France. You should also visit the French customs website for more info. Popular ports in France include:
Paris

Marseille

Lyon

Le Havre

Deauville

Brest

La Pallice

Calais

Trouveille-Sur-Mer

Gennevilliers
When to plan your move
Anytime is a good time to move from Florida to Europe. However, when it comes to cost, moving during the off-season months. Like most European countries, France takes holiday vacations during the summer months. In this case, it's best to avoid moving during the summer months. Moving to France from November to March can lower costs by 25%, and it will likely be more hassle-free than moving in other months.
Tips to prepare for your move to France
As you prepare to plan your move to France, it's essential to familiarize yourself with taxes, documentation, and things sent over. An experienced moving company will help you cut expenses as much as possible and guide you through the process to ensure everything goes according to plan.
Documentation
The first step in planning an international move is to ensure documentation is on point. When shipping items from Florida to France, you must have specific documentation. You must check French customs before shipping any items and ask your moving company about the "shipping packing list" to ensure you have all the information you need to send over to the customs authorities. Take care of these documents in the US before your move. First of all, this will save you money, but most importantly, it will save you time, as paperwork in France can be slower than expected.
Packing
Planning an international move requires the assistance of professional movers. Working with a company that helps you package everything and protect your furniture the right way will save you plenty of headaches later. In addition, the international moving company you work with should provide you a list of prohibited items, including:
Alcohol

Tobacco

Medications, prescription, and over-the-counter

Works of art

Videotapes

Goods made of protected animals

Meat and dairy products

Plants

Seeds

Weapons

Counterfeits
Taxes
In France, all shipments are subject to inspection, but household goods can receive duty-free categorization if you've owned them for more than six months. It's essential to work with experienced international movers that explain the taxation system to prevent double taxation. Otherwise, the standard VAT rate for imports into France is 20%. There is also an intermediate rate of 10% and a reduced rate of 5.5%, which applies to specific products.
Also read: 5 tips for moving to France
Finding the right international moving company
As expected, moving to France from the US involves many steps and deals with different factors. Researching for the best international moving company will help you cut costs and be better prepared. Remember, not all movers are qualified to handle international moves. Ask about their license information, reviews, and processes before you decide. You need to trust your moving company entirely, so ask as many questions as you need.
International Van Lines has been helping people move worldwide for over a decade. We've been named the best movers by Forbes and have countless reviews attest to our services and commitment. If you're planning on moving outside of the US shortly, contact our moving specialists today to help you get started.