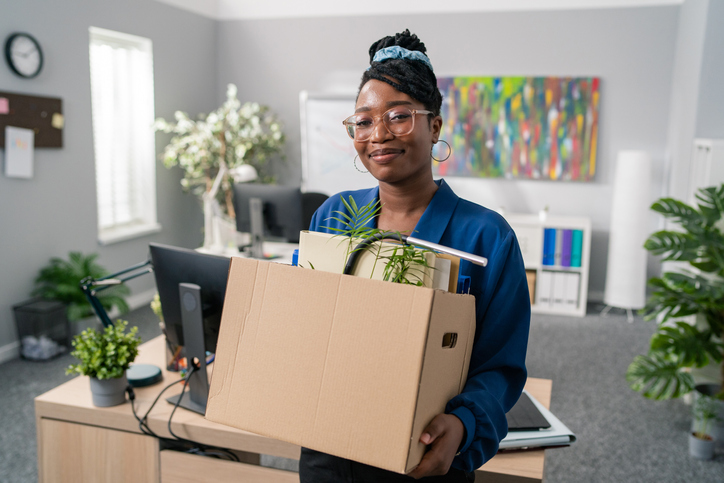 A great adventure awaits your family abroad. Getting there, though, is not as exciting since you have to make a packing checklist, get your valuables in order, and have them shipped.
Who wouldn't wish it was as convenient as folding the house and everything therein, shipping, and recreating your home abroad? Perhaps in a futuristic setting; for now, you have to deal with the overwhelming task ahead. Before you proceed, you should familiarize yourself with international moving services.
However, as demanding as packing for moving is, with a few tips, you can comfortably navigate the process, bring as much as you need, and quickly settle abroad. Here are ten tips you can follow and simplify the packing process. Y
1. Start packing early
Starting as early as possible is the most straightforward tip for creating a detailed packing list and ensuring you don't forget anything. You want to give yourself enough time to double or triple-check the checklist, organize your space, find the best materials, and develop a strategic plan to cover a room-by-room packing process.
If you wait till the last minute, you won't have much time, forcing you to pack hurriedly. This creates enough room for chaos, like packing items you don't need while forgetting some valuables that would make your stay abroad comfortable.
Start immediately; you don't have to make dramatic moves. It could be as simple as taking inventory, weighing the options like talking to a removal company, shopping for the packaging materials, and vacuum sealing the out-of-season clothes.
2. Start by decluttering
How organized is your house? Navigating through the clutter can be daunting. You won't have an easy time staying on task since you will be caught in the moment, trying to decide if an item needs to be packed. Decluttering is one of the most overlooked packing tips that can transform your progress. Use these packing tips when moving abroad; it can help save you from a headache.
Decluttering is an excellent time to sort your belongings, and decide what to bring, sell, donate, or throw out. For example, as you declutter the wardrobe, a simple yet effective strategy would be eliminating clothing and shoes you haven't worn in a few months. This way, you will only be left with needed items, saving space and time.
3. Plan your packing categories
Fragile items need more care, while small pieces, mainly in the kitchen, can easily go missing. Packing by categories makes it easier to ensure everything gets the attention it deserves.
Room-by-room packing, for example, allows you to group items, pack, and label them, which comes in handy even as you unpack. This is more productive, unlike flying blind, packing whatever falls in your hands next.
A systematic approach helps you care for your valuables and make the packing process efficient and safer. This is especially since some items demand more physical work while others require time to ensure they are adequately secured.
Also, check out: How to pack jewelry for moving overseas
4. Separate important documents & paperwork
If you have lived in the same house for years, you've probably accumulated significant paperwork that needs sorting as you manage the moving abroad packing list. You can't afford to forget or misplace important documents like birth certificates, passports, visas, and immunization records, to mention a few.
Separate the important documents and pack them in an easy-to-access area like a carry-on bag. Besides ensuring you don't forget the paperwork, the strategy makes it easier to retrieve them, such as at checkpoints like the airport. These packing tips when moving abroad will help you save time.
5. Pack essentials in carry-on bags
A carry-on bag is excellent as you pack the essentials you need during travel and immediately on arrival. Travel documents, travel-sized toiletries, prescription medication, face masks, power adapters, ear plugs, hand sanitizer, and a light jacket, to mention a few items, should be easy to access, making the carry-on bag an excellent option.
As a result, you will have an easier time traveling, and after arrival, you won't have to mess with the boxes looking for the essentials, which could make settling in a hassle.
6. Bring electronics and essentials with you
Packing electronics, especially more oversized items, can be stressful. Besides the precautions you follow to avoid breaking electronics, especially with glass parts, you must also consider the manufacturer's manual for particular transportation guidelines.
Your fridge, for example, should be unplugged for at least 24 hours, allowing it to drain ice and water. Ideally, you should unplug the electronics, consider bubble wraps for the breakables, and ensure they are secured enough to avoid shifting during transit. Such measures allow you to safely bring electronics abroad in good condition, saving more money.
7. Use packing cubes to pack clothing and shoes
Organizing clothes and shoes is the simplest way to facilitate packing them. With hacks like packing cubes, you can group similar items and follow measures like rolling the clothes to fit more in small spaces. You can also keep the shoes organized and avoid flattening them. This is more so if you organize the shoes and stuff them with items like socks.
8. Take advantage of shipping boxes to save space on your luggage
Shipping boxes are an excellent addition to your packing for international moves. They are affordable and efficient, which makes it easier to pack more items and save space. You don't have to carry many bags since some can be packed in boxes and shipped through cheaper options like sea freight. It's essential to learn how to pack boxes for an overseas move.
9. Triple check your moving abroad packing list
Moving to a new country is exciting but can quickly become a nightmare if you arrive only to realize you forgot some valuable items. Write down the list, mark it as you pack, and when you are done, triple-check the list to ensure nothing slips off your fingers.
10. Hire an international moving company
How can you move overseas with the least friction possible? The most straightforward answer is hiring an international moving company. The professionals have the resources and are experienced in managing all the complexities of an overseas move. They will help you understand what you can bring, items that will cost you more in customs, and provide packing and shipping services, just to mention a few contributions.
With a licensed and accredited international mover, you can relax and focus on your family as they handle all the heavy lifting.
Are you ready?
Moving abroad is exciting, but it's not fun, especially with a load of packing and shipping, keeping your family safe. A detailed packing list and a systematic approach make the process manageable. A reliable moving company makes the process easier.