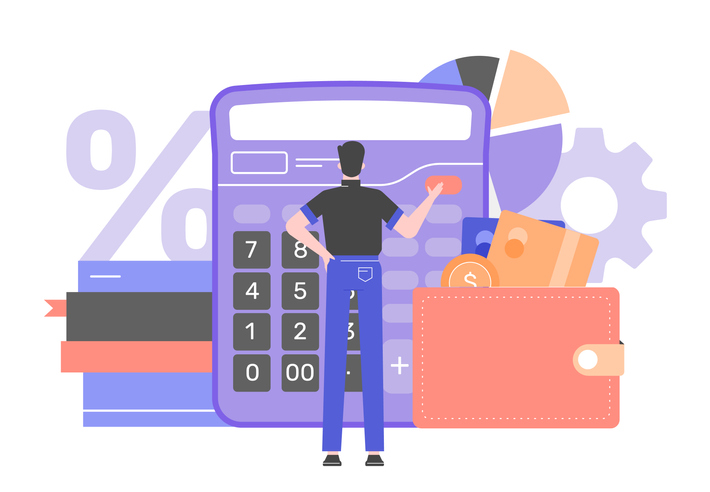 International Moving Cost Estimator
Hiring a professional moving company can be costly, especially for an international move. Our international moving cost estimator will help with planning & budgeting.
Whether moving a one-bedroom apartment or a five-bedroom home, you can estimate the cost of moving from the US abroad.
It's always best to seek an international moving company to discuss the details of your move and confirm pricing.
Moving cost calculator
Unlike long-distance moving, international moving requires more than one party. Additionally, moving costs are volume-based as opposed to weight-based.
The most significant cost factors are the cubic feet, container size, and service. To estimate international moving costs, you will need to determine the size of your move then you will need to narrow down the service you require.
How to calculate the volume of your international move
International shipping costs are calculated on cubic feet or container size. To calculate cubic feet, you must multiply the length, width, and height by inches. You will then divide the total by 1728. Example: 20″x20″x20″ = 8000, divided by 1728 = 4.6cuft.
You can use the below sizes for guidance:
5'x10′ Storage = 400 cubic feet

5'x15′ Storage = 600 cubic feet

10'x10′ Storage = 800 cubic feet

10'x15′ Storage = 1200 cubic feet
Calculate moving cost
Most international moving companies will offer different service options that best fit your budget and needs. They can also help you save money on your move by making suggestions.
An international moving cost estimator will offer guidance. However, it's always best to speak with the international moving company of your choice for details on their service. Below is a list of services that you should consider when moving abroad.
Professional Packing

Insurance or Full Value Protection

Trucking

Ocean freight

Customs and Duties

Port & Terminal Charges

Delivery and off-loading
Also Read: International Moving Cost Calculator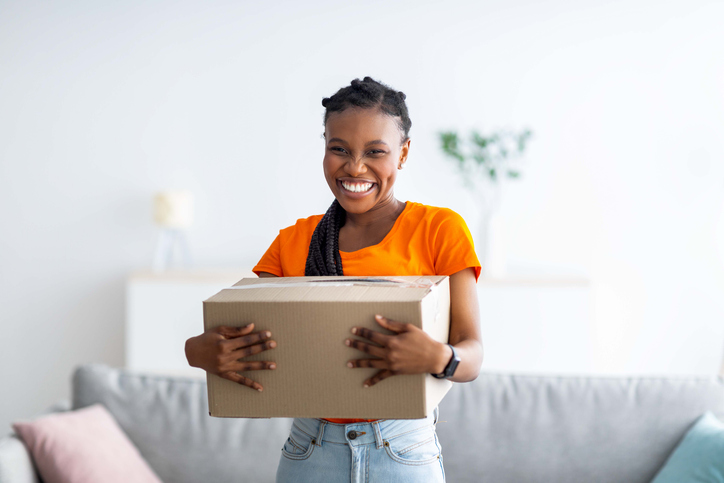 Calculate the cost of professional packing
Professional packing costs will range from $1.50 per cubic foot to $2.00 per cubic foot. If you're hiring a professional moving company to ship your household goods, you'll have the option of professional packing.
Having a moving company pack has many benefits. However, doing it yourself can help reduce the cost by about ten percent. Moreover, you will need to weigh the pros and cons of self-packing for a move.
The cost of international moving insurance
The cost of moving insurance varies from company to company. However, you can expect to pay between 2% – 4% of the good's declared value. Understanding how insurance works are essential before deciding on the moving service you require.
All-risk insurance – covers an item's loss and damage based on its declared value. All-risk insurance can only apply when a mover offers professional packing services on your household goods.
Total loss insurance – Covers total loss or damage of 100% of a shipment.
Basic valuation – If you choose to opt out of insurance, you will get 60 cents per lbs per item in a case where there is damage.
Our international moving cost estimator is solely for you to get a general idea of moving costs. It's always best to speak with a professional moving company regarding insurance details.

Moving cost calculator for trucking
Trucking costs will apply if your household goods are picked up and delivered. Additionally, they will vary based on the moving company and the size of your move. However, you can use a moving cost calculator to help you budget.
Container trucking: $500 to $800

Less than container trucking: $300 to $600

Delivery Charges: $800 to $1500
You can also use a cost-per-mile calculator to estimate your trucking costs. However, it's always best to speak directly with a moving company.
How much does ocean freight cost?
Ocean freight is between $300 to $2500. The size of your move will be the most significant cost factor. Other factors affecting the cost will be your final destination and the moving company of your choice.
You can use the below chart for budgeting:
20′ container: $800 to $2000

40′ container: $950 to $2500

Lenn than container: $500 to $1500
Most international moving companies can provide ocean freight costs quickly. However, they will need to understand what you're moving and the final destination. Using a moving cost calculator is only for budgeting purposes.
Customs clearance and port charges
You'll need to calculate your customs duty and port fees when you move overseas. Here's how:
1. Gather all the necessary documentation. You'll need your passport, visa, and other essential papers.
2. Determine the value of your belongings. Get an estimate from a professional appraiser or use online calculators.
3. Find out the duty rate for your destination country. It can usually be found online or through a travel agent.
4. Calculate the customs duty by multiplying the value of your belongings by the duty rate.
5. Pay any required port fees. These are typically a few hundred dollars and are paid when you arrive at your destination port.
International moving cost estimates
If you're moving from the US, you should understand how moving cost estimates work and how you can save money.
The size of your move, service, and final destination will be the most significant cost factors. However, if you're on a tight budget, you can consider putting in some work.
Self-packing is always an excellent way to save money. Additionally, you can consider a port service. International moving companies offer different shipping options where you can deliver or pick up from any major port.
It will help reduce the cost of your move, but you will need to have a little understanding of the shipping process. Using an international moving cost estimator will help, but it's always best to speak with moving companies directly.
How to find a reputable international moving company
First, you can do some online research. Checking reviews can help, but it may not tell the whole story. Once you narrow down three international moving companies, you should visit the Federal Maritime Commission website for license information and complaint history. Last, go with your gut.
An international moving company should be knowledgeable about the process. Your questions should be answered, and there should be no hidden charges. If you feel that your relocation coordinator is pushy, you may want to move on.
Questions you should ask your international mover
It's important to locate reputable moving companies with the knowledge of moving household goods overseas. Only about 5% of the long-distance moving companies in the US are lisenced to perform ocean freight. Below is a list of questions you should ask your mover before committing.
How long have you been in business?

Are you familiar with my destination country?

Do you offer professional packing?

Are packing supplies included?

What are your insurance options?

Do you offer long or short-term storage?

Are there any hidden fees?

What are port and terminal charges?

How long will my move take?
These are just a few questions you can ask your moving company. However, it will give you some insight into their knowledge and help you make an informed decision.
How much will I spend moving from the US abroad?
The average cost of hiring an international moving company is $2000 to $9000. However, other expenses are associated with moving to a new country which can add a few thousand dollars to the tab. Below are some examples:
The cost of living in your new country: This will vary depending on the country you're moving to, but you can expect higher fees for essentials like housing, food, and healthcare.
Visas and other immigration costs: If you're moving to a country where you don't have citizenship, you'll need to obtain a visa. It can be a costly process, so be sure to research the requirements and costs in advance.
Shipping costs: If you're shipping your belongings yourself, you'll need to factor in the cost of shipping containers or crates and shipping insurance.
Storage costs: If you cannot bring everything with you when you move, you may need to store some of your belongings in a storage facility. This will add to the overall cost of your move.
Travel costs: You will need to plan your trip. The cost of travel will depend on when and where you're moving. However, there are ways of finding inexpensive airfare.
You can use a moving cost calculator for most of the items mentioned. However, it's always best to speak in detail with the moving company of your choice.
How long does an international move take?
An international move can take anywhere from one week to eight weeks. Your final destination and mode of transportation will be the most significant factors.
Shipments to Europe and Asia take the longest to arrive, while moves to Mexico and Canada are typically shorter. Moving within the same continent is usually the quickest option, as shipments don't have to clear customs and can often be delivered door-to-door without any issues.
When planning your move, be sure to ask your international moving company about their typical transit times to ensure everything arrives when you need it.

How much advance notice does an international mover need?
An international mover needs at least four weeks' notice to make arrangements for your move—however, the more notice you can give, the better.
It allows us to coordinate with your schedule and ensure that all the necessary paperwork is in order. If you're moving on short notice, we'll do our best to accommodate your needs, but it's always best to plan.
Who are the best international moving companies?
Each company listed is lisenced and maintains the proper insurance. Additionally, they have years of maintaining a proven track record for excellence.
It's always best to do your research when searching for a moving company.
Moving abroad with International Van Lines
International Van Lines is a licensed international moving company with locations nationwide. Whether you're moving a few boxes or an entire household, we can help.
We've put together this international moving cost estimator to help you plan and budget for your move. However, it's always best that you speak with one of our professionals for more details.
Moving overseas should be an exciting time, so make sure you do the proper research before choosing an international moving company. We look forward to hearing from you. If you're moving within the state you can also check out our moving cost calculator.
Please leave a comment below if you feel that we should add additional content to this article.