Moving Companies in Anaheim
Here's the situation, you're looking to relocate from Anaheim, CA. Problem is, it's a relatively long distance move that you're considering. So, on top of everything else you need to do to prepare, you now need to find a moving company that specializes in interstate, state to state, or cross country moves—not an easy task. In fact, interviewing Anaheim movers can be a difficult job, unless of course you know the right questions to ask.
We've been in the business of long distance moves just like yours for years now. We understand the process and we understand how to pay attention to the details. Make no mistake about it, in the case of moving cross country or even to a longer distance within your current state, the details matter!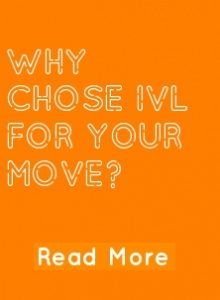 Long Distance Movers In California You Can Trust!
What sets us apart…we are totally transparent; meaning, we don't hide fees and there are no unexpected surprises. The quote we give you for your Anaheim move, is the total cost that you will pay when all is said and done.
Some fly by night moving companies may try and under bid in the beginning. Look carefully at the estimate: are they including all of your things? Have they accounted for any specialty items such as pianos, golf carts and/or motorcycles? Are they all-inclusive? Will they help you unpack and put your items in their proper places once arriving at your new location? These are a few of the questions you definitely want to ask any potential long-distance moving company. Also inquire about insurances and any pertinent licensing they might need to move between states if applicable.
What Can You Do to Facilitate Your Anaheim, California Move?
There are steps that you can start taking well in advance of your long distance move to help ensure a smoother and faster process. First off, make sure to change your address so that you don't lose track of your mail. Also, contact the utility companies and let them know exactly when your move out date will be.
You can also start to organize your belongings room by room. This way once you reach your destination it will be much easier to unpack and thus know where everything needs to go. As with any major project—a long distance move, or otherwise—organization is paramount! The more organized, the more diligent you are about making lists in anticipation of the move, the better off you will be in the long run.
Those Other Anaheim Moving Companies Just Don't Compare
We want to earn your trust; our reputation and list of satisfied customers speak for themselves. If you're not completely satisfied with your long-distance Anaheim move, then we haven't done our job, which is to meet and exceed your expectations. Call today and our representative will help walk you through the process. After we gather all pertinent details, we will generate a comprehensive quote for your cross-country or interstate move. Our job is to take the stress off of you and handle the hard stuff!
Thank you for visiting IVL. Please feel free to contact us if you have any questions about your move.