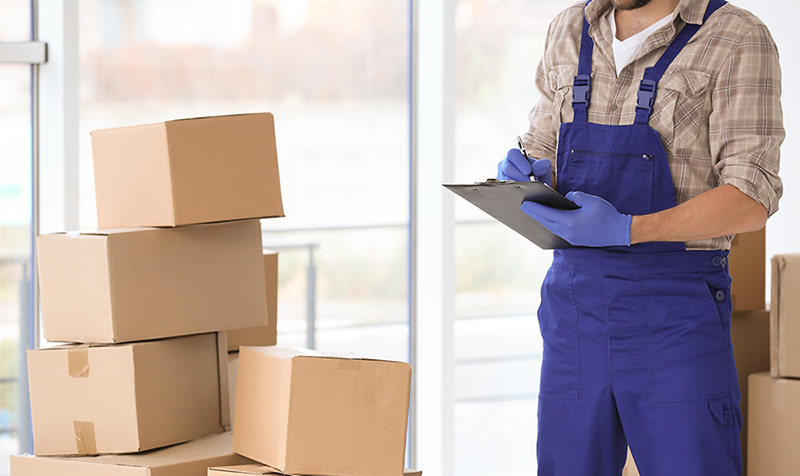 Renting a U-Haul vs. Hiring Long-Distance Movers
When planning a cross-country move, choosing between hiring a professional moving service like International Van Lines or going the DIY route with a U-Haul can be daunting. If you're on the fence, this comprehensive guide will break down the pros and cons of each option, helping you make an informed decision for a smooth moving experience.

Moving Company vs. Truck Rental
The choice between hiring movers vs. renting a U-Haul requires some thinking. Each with its unique advantages and challenges. Let's explore the specifics, including costs, logistics, and the level of personal involvement required.
How They Work
Moving Company. Booking with IVL is a straightforward process that can be completed two to three weeks before your move. Choose between partial or full-service moving plans, make the necessary payments, and rest easy knowing that packing, loading, transportation, and unloading are handled. IVL's commitment to personalized service and clear communication ensures a seamless moving experience.
Truck Rental. When you opt for a DIY move, the planning and execution fall squarely on your shoulders. You're in control, from sourcing moving supplies to packing and loading your belongings. While this approach offers flexibility, it also demands a significant time and effort investment.
Know More Here: How to Choose the Best Long Distance Movers
Availability and Scheduling
Moving Company. It's advisable to book your move two to three weeks in advance, securing your preferred date with a down payment. If unforeseen circumstances require a date change, be prepared for potential rescheduling fees and timeline adjustments.
Truck Rental. The DIY approach offers greater control over your moving schedule. However, securing a rental truck during peak moving seasons can be challenging and may incur additional costs.
Read Here: Moving During the Peak Season
Top Long-Distance Movers in the US
Here is a table of the top long-distance movers in the US. Ratings are based on Years in Business, Reputation, and Customer Reviews.
Capacity and Special Items
Moving Company. IVL assesses the volume and size of your belongings to provide the appropriate number of trucks. Special items like pianos or hot tubs? No problem. IVL's expertise ensures these are handled with the utmost care.
Truck Rental. Estimating the right truck size can be challenging in a DIY move, especially for large households or special items. You may also need additional help with heavy lifting and packing specialty items.
Know More Here: Pros and cons of Self-Packing for a move
Cost: U-Haul vs Long-Distance Movers

Moving Company. A full-service move has an average cost of $9,140 for long-distance moves. The price can increase or decrease depending on your select plan, the company's fees, and your move's specifications.
Truck Rental. The average cost for a long-distance DIY move is approximately $2,080. During high-traffic seasons, the price can go up to $5,000. In addition to this, you must consider fuel costs. You may fill the tank two, three, or even more times during long-distance moves.
Read Here: Cost of a Long Distance Move – What to Expect
Moving with Professional Movers
Pros of U-Haul vs Long-Distance Movers

✔ Peace of mind. Since long-distance moving already takes a lot of overwhelming steps, leaving transport logistics to an experienced company can take a weight off your shoulders.
✔ Experience with packing specialty items. Large, heavy or fragile items like big mirrors, pianos, large sofas or hot tubs require careful packing, loading and unloading. They also may not fit on a single truck and may require another transportation type in the most complex cases. A moving company can help you solve these.
✔ They are the ones driving. When hiring a moving company, you can only worry about yourself since they are loading, driving, and unloading. All you have to do is get to your new place, and all your belongings will be there.
Read Here: The Complete Checklist for a Long-Distance Move
Cons of U-Haul vs Long-Distance Movers

✕ Higher costs. Everything comes with a price, and full-service plans for long-distance moving are significantly high.
✕ Limited control over scheduling. The packing and transportation are up to their itinerary once you hire the company. Any changes you'd like to make can cost an extra fee.
✕ Risk of damage or loss. Despite the best efforts of professional movers, there is still a risk of damage or loss to your belongings during the moving process. Even with insurance coverage, sentimental or irreplaceable items cannot be fully compensated.
Know More Here: Moving Insurance and How it Works
Moving with a U-Haul or Truck Rental
Renting a U-Haul, a moving unit like Pods, or any moving truck is cost-effective for long-distance moving. A DIY move can be challenging due to the stress that doing all the tasks can bring.
Read Here: DIY vs. Hiring Long-Distance Movers: Pros and Cons
Pros
✔ Most affordable. Renting a truck costs around 20% of a moving service. Even with fuel expenses, renting a U-Haul is cheaper than professional moving.
✔ Full control. Following your moving timeline is up to you when renting a truck. DIY moving allows you to arrange anything by yourself without any commitments.
✔ Privacy and security. When you rent a truck, you have the peace of mind of knowing that your belongings are not being mixed with other shipments, as you have exclusive control over the truck and its contents.
Cons
✕ You'll need to pack and load. Capacity can be an issue when DIY moving. You can get a second driver and rent two trucks, but still, you'll have to figure out how to load everything securely and deal with heavy lifting.
✕ Driving. After all the work of packing and loading, you'll have to drive a distance of more than 100 miles, up to 2,500 if you're crossing the country. Then, you'll arrive at your destination, unload and return the truck.
✕ You must deal with any inconvenience during the road. One thing you can't control in your DIY is destiny. Since anything can happen on a long-distance trail, like a flat tire, you'd be dealing with it, which can take more time and effort.
Read Here: Top 10 Successful Tips for Moving Day Preparation
Making the Final Decision – U-Haul vs Long-Distance Movers

More about International Van Lines