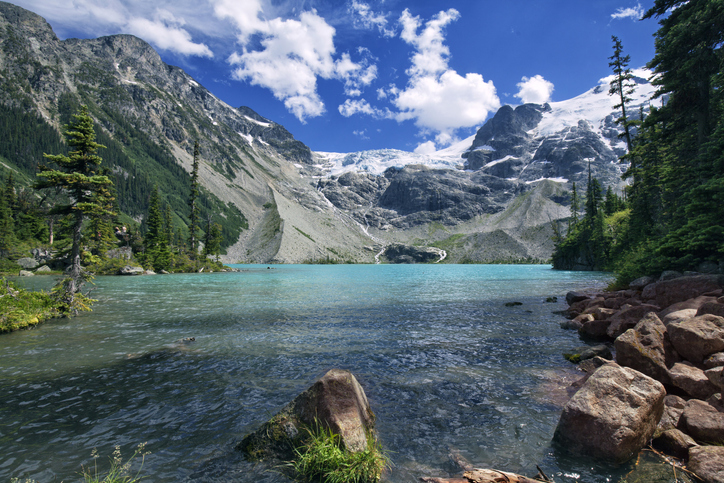 Moving is exciting as a new experience and challenge wait on the other end. Nonetheless, the process can be challenging, especially if you have no idea how to manage the move.
As you plan to move from New York to Vancouver, your home's size is the most significant factor determining how much it will cost. For furniture and other boxes, the size of the move impacts the cost, considering the truck and staffing needed. Let's look at the average prices of moving from the US to Vancouver.
What's the average cost for moving from New York to Vancouver?
Considering your home's size is the most straightforward approach to how much the move will cost. Movers charge by size, which averages between $3,500 to $7,000. Besides your home's size, considerations such as services needed, time of the year, and the moving company you engage also affect the costs.
For instance, moving during challenging weather conditions or when more people move will cost you more. If you require special services like extra packaging, for example, an enclosed trailer for your classic car, you will incur more moving costs.
Here is a look at the average costs considering the size of your home:
1-2 Bedrooms:

the average costs range from $ 3,000 to $4,900.

2-3 bedrooms:

$3,900 to $5,500.

3-4 Bedrooms:

with a 3-bedroom house attracting around $4,500 to $ 6,000, an extra $1,000 from the 4-bedroom home.

4-5 Bedrooms:

larger houses average $6,500 to $7,500, and anything beyond upwards of $8,000.
Nonetheless, the only way to get an accurate quote on your moving costs is by requesting a free estimate.
Read more: Average Moving Costs to Canada
How much will it cost to ship a car from New York to Vancouver?
If you want to bring your car, establish if it is admissible first. If it is 15 years or older, you don't have to worry about being on the permissible list. The average car shipping cost from New York to Vancouver is $1,500 – $2,000. Your car size impacts this, weight, shipment option, and service needed, such as terminal-terminal or door-to-door shipping, and the total distance impacts the final cost.
If your car is oversized, the shipping company can't use a standard trailer, which will cost you more. The shipping method also impacts the cost.
For instance, if you opt for an enclosed trailer recommended for classic or high-value cars, you will pay more. Nonetheless, this guarantees that your vehicle will be shipped with the utmost care, meaning there won't be a scratch upon delivery.
Open-air trailers are more affordable, but your car might arrive with a few scratches or dents since it is loaded with others in the trailer. The cost of moving from New York to Vancouver will vary based on the company of your choice.
Pro tip: Familiarize yourself with the customs process
How long will my move take from New York to Vancouver?
While planning a move, time is of the essence. You don't want to move and wait for an extended period before your essential supplies are delivered. You need an idea of how long your move will take, including the shipment's arrival.
Your shipment takes a shorter period with air transport, averaging two to three days. Nonetheless, this costs more and is only ideal if you are in a rush. Sea freight averages a few weeks. The shipment option is excellent if you are on a budget and your schedule is not as demanding since you can send the container ahead.
Ideally, you want to bring some items with you via air freight or truck transport first. Then, go ahead and send other items via sea freight if needed.
Read more: Moving Furniture from the US to Canada.
How can I save money on my move?
When you're dealing with an international move, you have to find different ways to save along the way. Here are some ways to start saving on your move by cutting down costs here and there. The cost of moving from New York to Vancouver can be reduced by putting in a little work.
Ship a smaller load
You don't have to bring everything to Vancouver. Moving provides an excellent opportunity to purge. Those appliances or furniture pieces you've meant to get rid of shouldn't come along. Sell or donate them, making the load a lot smaller. This also makes it easier to remain organized since you won't have a lot of stock-taking. Your 3-bedroomed home could cost less than a 1-bedroom house since the load will significantly be lessened.
Save by self-packing
Get your hands a little dirty; it will pay off. Nonetheless, keep in mind that self-packing can be labor-intensive and time-consuming. You can start early, pack the boxes, and leave little for the movers to pack, saving more money.
Hire the right movers
Not every mover offers international services. Choose an experienced mover to provide an accurate quote and charge rates and make a move seamless.

What questions should I ask my mover?
The international mover's license, insurance, and experience are no-brainers. That's not all that you should consider, though. Among the top questions to ask the mover include:
Will you ship door-to-door?

Do you offer customs brokering services?

Will I have to be present for my belonging to clear customs?

Do you offer storage, and if yes, what options?

Who will unload the shipment?

Who will be my contact point?

What insurance policies do you provide?

How long will the transit take?
It is easier to focus on the quote, but deep digging can help you pick the most suitable international moving company. Understanding the terms, including what the quote covers and other services the company offers that can make a move smooth, will help you make an informed pick.
With the best international mover, you won't be stressed with lots of paperwork and hassles connecting with other agents in your destination.
What is the process of customs in Canada?
Understanding the customs process can eliminate significant friction, making a move smooth.
A passport, Visa, and receipts are needed for new items. As you plan the move, prepare a list of all items you intend to bring as persona effect. Detail their value, model, make, and serial number. All household items can clear customs duty-free, but you must have owned them before arriving.
You will provide the list to the border services officer at your entry point, where the goods are or aren't with you. The officer will check the list, prepare, complete, stamp, and assign a file number to Forms BSF186 and BSF186A. This is what you or the mover will use to claim the free importation of your items.
While considering the customs, understanding the restrictions, value limitations, and prohibited goods is essential. Here are the basics:
Value limitation:

Any item worth more than $10,000 is subject to duty and taxes.

Prohibited items:

Among the things you can't bring with you includes infant self-feeding devices, baby walkers, child pornography, and obscene materials, to mention a few.

Restrictions:

You can't bring used/second-hand mattresses unless you provide a certificate proving they have been cleaned and fumigated. You also need to follow the right procedure when importing firearms, weapons, ammunition, and explosives, ensuring you get the relevant permits. Other items such as cultural property, certain food, plants, and animals, also are restricted since they pose risks.
Moving from the US to Canada
Moving from the US to Canada can be overwhelming. Your move can be hectic with costs, logistics, and planning involved. Nonetheless, you can easily manage the process by enlisting international movers. Licensed, accredited, reliable, and reputable international movers can take a significant load off your shoulders. They make a move as seamless as possible, allowing you to focus on settling in and exploring your new home. Contact us today for a quote, consultation, and moving services from New York to Vancouver.
Helpful links
Cost of moving from California to Vancouver
Cost of moving from Florida to Vancouver
Moving tips for first-time homeowners