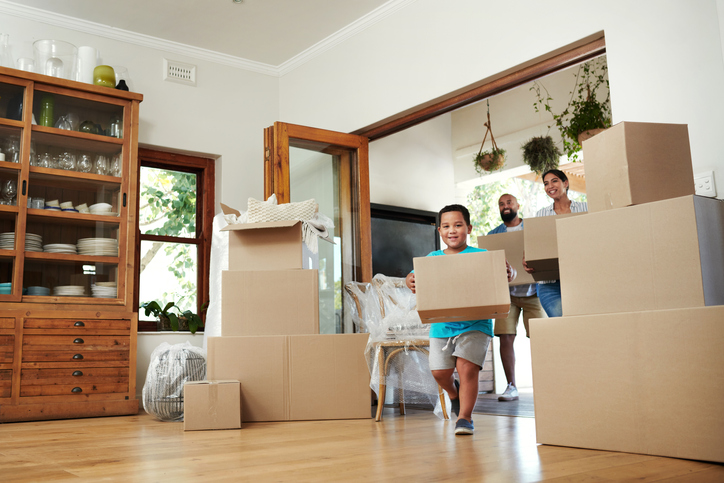 Find the Top National Moving Company Ratings
Chances are you're moving. Searching national moving company ratings is a smart move, but it shouldn't be the only route. Regardless of online reviews, it would be best always to consider years in business and company size.
Logically speaking, a national moving company that has been in business for years and handles many moves will experience more complaints. However, that doesn't make a company bad. Things like delays and damage are inevitable for any national mover.
Remember that a company could've opened its doors last week and asked friends and family to post positive reviews for them. Before deciding on a company, do the proper research. Look at the company size, years in business, and online reviews. You can start by understanding your rights and responsibilities and checking the DOT SAFER website for license information.

1.International Van Lines
Established in 2000, International Van Lines quickly grew into one of the most recognizable names in moving. IVL handles over 20,000 moves per year which are made up of long-distance and international moves.
Forbes, Better Homes & Gardens, and Move.org rank IVL the #1 mover in the country. If you're looking for a reasonably priced quality mover, then IVL is the way to go.
Getting a moving quote is simple! IVL offers a virtual tour option without having to wait for someone to come by. They maintain one of the lowest insurance claims ratios in the moving industry and one of the best national moving company ratings.
Get a quote

2.Mayflower Transit
Everyone recognizes the green and white Mayflower trucks when they see them. As one of the oldest and largest movers in the country, Mayflower maintains one of the country's best national moving company ratings. They're also proudly IOS Certified and a certified ProMover.
Mayflower is an agent-owned and operated moving company. With a nationwide agent, they can get your household goods where they need to go. Whether you're doing a small local move or an international move, Mayflower is always a great option.
Getting a moving quote from Mayflower is simple. They will offer you a visual or virtual tour and email a quote within 24 hours of getting your inventory list. Click below for a free moving quote.
Get a quote

3.Atlas Van Lines
Atlas Van Lines is one of the oldest and well-known moving companies in the nation. They've built a worldwide network of movers who make up the company as a whole. Their national moving company ratings are some of the best.
They offer local, long-distance, international moving and storage. There's no move too big or too small for Atlas. They're a great option if you're moving out of state, and getting a moving quote is easy.
The first step in getting a quote is to give them a call. Make sure to have your details ready, and they will walk you through the process. They may start with a visual survey and from there proceed to give you a moving quote via email the following day.
Get a quote

4.Allied Van Lines
Allied is an agent-based mover, which means individual movers own Allied. With a national network of moving companies, they're able to offer long-distance moving services nationwide. Their orange trucks can't be missed. They're one of the oldest companies in the country and provide excellent moving service.
Like the other Allied maintains excellent national moving company ratings. They offer local, long-distance and international moving services. Give them a call to receive a fast and easy-moving quote.
Get a quote

5.North American Van Lines
North American Van Lines (NAVL) offers 24-hour customer support. They have the ability to offer quality moving services for both local and long-distance moves. NAVL is a well-known and established moving company with one of the best national moving company ratings.
They offer an on-demand quote option directly on their website. Where you're moving to a one-bedroom apartment or a six-bedroom house, you can't go wrong with NAVL.
Get a quote

6.U-Pack
Unliked by the other moving companies mentioned, U-Pack offers a unique POD service. It's more of a do-it-yourself service but has many benefits. In addition, you can have a POD dropped off at your house. However, you would be responsible for packing & loading. U-Pack offers a tracking system where you can visibly see the status of your move.
Moreover, you may be able to save some money by using a POD service like U-Pack. In order to get a moving quote, you can fill out an online form or call them.
Get a quote
How to research national moving companies
If you've moved or you're planning a move, then you know moving is stressful. Spending a few minutes doing the proper research can distinguish between a positive outcome or a disaster. Using online reviews as your primary source of research is not the best.
First, as a consumer, you should know your rights and responsibilities when moving. Second, check the DOT SAFER website for license information and company history. Additionally, you should always look up the years a company has been in business, don't just take their word for it.
Moving is no joke! Moving scams are on the rise, so do everything you can to protect yourself.