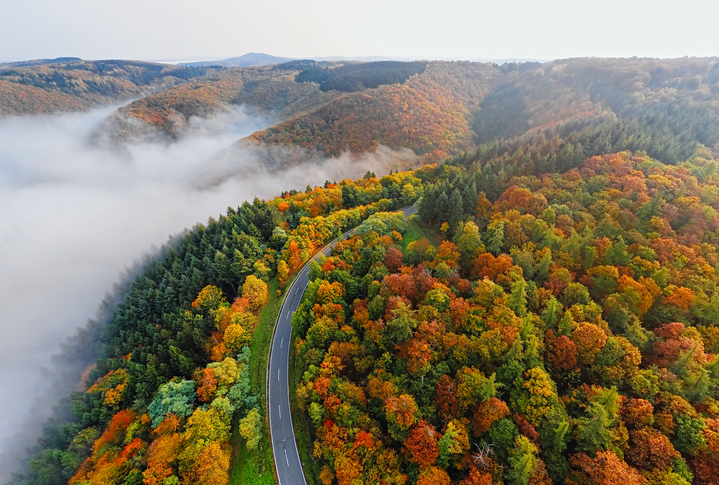 If you stumbled on this page, chances are you're moving to Germany or considering the move. Here you will find the top 10 things to know before moving from the US to Germany.
Relocating to a different place is not always easy. Even a quick relocation to a new home or apartment within the same city you are living in can be challenging. In comparison, a far-reaching transition to Germany might very well appear intimidating. Nevertheless, some cautious planning can assist you in averting any significant hindrances during your relocation.
Sometimes you can be privileged enough to have an emigration consultant to advise and assist you, but it can still be beneficial to prepare in advance autonomously. Below are the ten most crucial elements when relocating from the United States to Germany.
Also read: How much does it cost to move overseas
Be ready to adjust
Before moving to Germany from USA, consider researching the civilization, language, and local design of the area where you will be residing. It is astounding how most new expatriates don't believe this aspect. At this stage, you have to bear in mind specific issues before you move. Whereas the comprehensive guides to Germany might offer some valuable knowledge, it is good enough to do some investigations into the particular urban area where you intend to reside and work.
Germany's City Guidebooks can provide details on the heritage and facilities of most major cities like Berlin, Frankfurt, Dresden, and Munich. You must also look on the internet (in English and German) for a more extensive explanation of the living costs, public education, public transportation, and various topics. Irrespective of where you are heading, you will be in a location unique from what you are accustomed to. The most apparent change will almost surely be language. With that in mind, you have to weigh your German skills.
Sure, countless Germans can communicate in English. However, keep in mind that German is the dominant language in the country. Don't show up with the ability to speak one language. You will create a fantastic perception if you understand a few courteous sentences and perhaps some basic German before you arrive there. The more of their language you know ahead of time, the easier it will be.
Parents should know the school (s) their children will go to, such as private, public, or international ones. Avoid deciding on this matter after you have arrived. You might end up frustrated or violating the law. Know that, unlike the United States, Germany has rigid and mandatory school attendance policies.
Passports and Visas
Take note of this factor; any stay in Germany for more than 90 days requires a valid passport and a residence visa. US and Canadian residents can stay in Germany for 90 days without a visa but are prohibited from working because a different visa is needed. A more lasting relocation will necessitate the completion of extra official documentation.
Kindly confirm that your passport (and the passports of all corresponding family members) is valid not only for your stay in Germany but also for (at least) five months after that duration expires. If a passport expires too soon, the owner must obtain a substitute before leaving Germany (or any other European nation). It can be challenging because it differs from moving to Europe from the USA.
You must have healthcare coverage approved as legitimate for Germany to acquire a residence permit, whether you are working or not. Medical coverage from North America and Medicare are not frequently considered. You must obtain a new policy through a German insurance provider or your boss. Americans living in Germany cannot work without a valid work visa. Therefore, consider applying for a residence or work visa immediately after arrival. If you have to wait longer, do not exceed your three-month time limit. Your German boss may occasionally assist you with this. Nevertheless, in the end, it is your accountability.
Germany's housing market
Do you prefer to sell your current home or rent it out while away? Will you live in Germany in provisional apartments, or will you purchase (or rent) a place before arriving? Do you know how much residential costs in Germany and in the neighborhood where you intend to relocate?
Overall, buying or renting the same square footage in Germany costs more than in the United States or Canada. Such is particularly the case in major cities. You might have to take into account more reasonable lodging. Some companies do provide housing assistance for sponsored transitions. However, be sure that it will authentically ensure your planned spending.
Transporting your household items to Germany
Do you want to relocate with your belongings? If so, you must know the shipping cost from the US to Germany that comes with such. You or your boss can pay for it. It is a critical choice in the end before moving. It can be tough to locate a fully – equipped house or apartment in Germany.
Most residences are purchased as-is, frequently without a fitted kitchen, regarding whether transporting your current home furnishings to Germany will be less expensive than buying new furniture pieces in Germany. In the relatively large German cities, it is entirely possible to rent home furnishings.
Moving with your merchandise and vehicle to Germany
You have to decide whether you will require transportation in Germany. Public transit is often preferable when relocating to a large city like Berlin. Even small towns have adequate public transportation. The country has an excellent rail and airline network as well.
If you decide to transport your vehicle from the United States to Germany, be ready to transform it to German and EU specifications. Headlamps, emissions regulations, and other peripherals may need to be professionally adjusted. Ask your local Technical Inspection Organization for extensive details on German automotive modifications.
Handling your current responsibilities
Avoid the last-minute rush. Start early and cancel your United states utility services, bank accounts, subscriptions, or any other regular service you have at your household, whether paid or unpaid. Know the right person to forward your mail to. You can even decide to leave family or friends with these responsibilities. All these can be sent to your new German address. If you have not done that, try converting all your credit card and other monthly bills to an online system. Such will be highly beneficial when organizing your finances.
Put in place a German bank account if applicable before you relocate. Online banking has made it much easier than it used to be. You should maintain at least one US bank account in addition to your new German one. You can efficiently handle both through internet transactions. If you intend to use a Chip-and-PIN facilitated debit card in Germany, you will inevitably need a German-managed bank account. Credit card use is also normally much lower than in the United States and Canada, with cash and debit cards being much more prevalent. Never assume that every restaurant or store in Germany accepts bank cards.
Carrying Pets with you to Germany
No one has prohibited people from bringing their pets to Germany. Nevertheless, specific rules are in place when importing any pet of your choice. Every animal must be rabies-free and have a microchip. Because of worries about aggressive behavior, specific dog breeds are not allowed at all costs. Americans living in Germany have learned that most Germans favor well-trained dogs.
In North America, things are different, but in German, your dog must be trained to travel public transit and visit public areas without making a fuss, not growl at inappropriate times, and not jump on people. Even if your dog has been trained to meet US or Canadian standards, it may not be appropriate in Germany. When moving from the US to Germany, it's important to understand the process.
Driving Policies in the country
Would you ever require a car? It is a legitimate consideration as far as the question of how to move to Germany from the US is concerned. But Germany also has the autobahn! Foreigners are advised to check whether they will be lawfully able to drive in Germany. For more than ten months, foreign residents in the country can legally drive using their US or Canadian license. Even so, after one year of residence, you will be needed to acquire your own German driver's permit.
The majority of German hire cars (mietwagen) are manual transmissions. Renting an automatic will be more expensive. Unlike most Americans, Germans know how to drive with a clutch and a manual gear transition. Before actually taking their assessment, student drivers in Germany are required by law to undergo a Fahrschule (driving school). Guardians cannot teach their children to drive. If you already have a driver's license and are lucky enough to come from a US state with complete mutuality with Germany, you won't have to take any additional tests to obtain your German permit.
More than five US states have provisional mutuality, which implies you must pass a brief written examination before receiving a German license. However, you must understand the road rules regardless of obtaining your permit. There are a few significant distinctions. Passing on the right, for instance, is prohibited.
Setting up your German Utility services
You have to know if your smartphone will function in Europe. You must register your GSM handset with a German service like O2, T-Mobile, or Vodafone. Verizon phones will not work in Europe, but AT&T or T-Mobile phones will. Those devices, even so, will need to be decrypted first. You can combine your TV, internet, and phone service in the United States. The majority of Germans get their broadcast tv through cable or satellite. Getting English global stations (like CNN, BBC, or Sky) is also viable, but it is an additional expense.
Almost any German family, whether or not they have cable or satellite, must pay a radio-TV-internet usage fee defined as the rundfunkbeitrag. Getting your home internet and cell phone telecoms bundle fitted in Germany may take a little longer than in North America. Moving from the US to Germany, you must get familiar with your new services.
You might not have to pay for water, power generation, or gas if you lease. Even so, if your rent is "kalt" (kaltmiete, "cold rent"), you must pay for your utility services along with your housing rent. Warmmiete ("warm rent") refers to the fact that your utilities are incorporated into your monthly rent.
Before signing a German leasing contract, you should confirm with your landlord to see which model of rent you will be paying. Stopping a German premium service or sales service agreement can also be problematic. The legislation in Germany favors the provider over the subscriber. Unlike in the United States, there are usually time constraints before termination takes effect. Most mainstream press subscriptions will keep renewing if you do not give enough notice.
Health specialists and Medications

All prescription medications you or your family need must be purchased in three months. A German drug store (Apotheke) rarely fills the US or Canadian prescribed medication unless it has been translated for the German system first. Drug sales are more limited than in the United States. Before you immigrate to Germany from the USA, know that you cannot even buy paracetamol or cough syrup in Germany without visiting a pharmacist.
Non-prescription opiates sold "over the counter" in a food store in the United States are only accessible at an Apotheke. You must request them explicitly from the physician. Consider finding at least one local doctor you can consult for prescriptions and other healthcare appointments for your family as conveniently as possible. Exceptionally few doctors will be able to communicate in English.
Final Words
Anyone relocating from one country to another needs most of their burning questions answered. Moving from the US to Germany for work, a new partner, or a lifestyle change is slightly similar to moving to any different nation. And for that aspect, it is terrifying for a variety of reasons. Not only are you separated from your family and close friends, but you are also in a different nation.
Helpful links:
You have read all the travel guides and even managed to learn some German, but nothing can start preparing you for the adventure that awaits you. You are lucky because you have read the above advice and don't have to keep hoping someone told you before relocating to Germany.
International Van Lines Overall Rating & Reviews