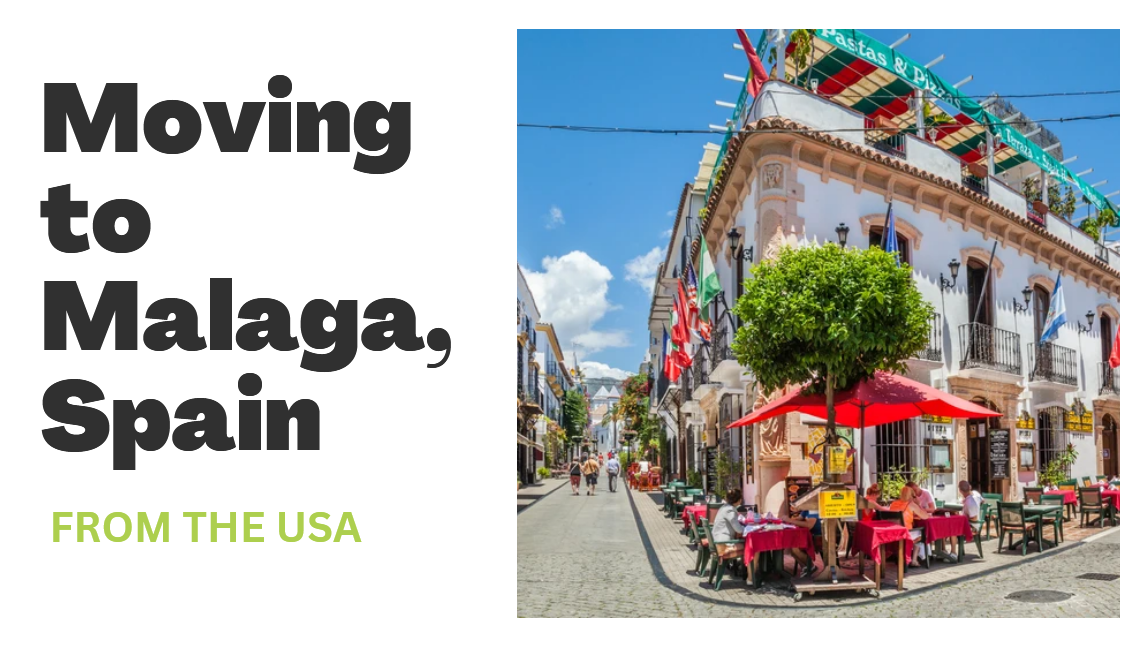 Moving to Malaga, Spain, from the US
Spain is one of the best European countries for Americans to move to, with excellent universal healthcare, fantastic weather, safety, and many more attractive traits.
But of all the great Spanish cities, Malaga stands out for those looking for affordable living in a vibrant city.
Malaga is a city with a long, interesting past. Founded over 2,000 years ago by Phoenicians, modern Malaga has been the home of countless civilizations, each leaving behind a piece of their culture and architecture when replaced.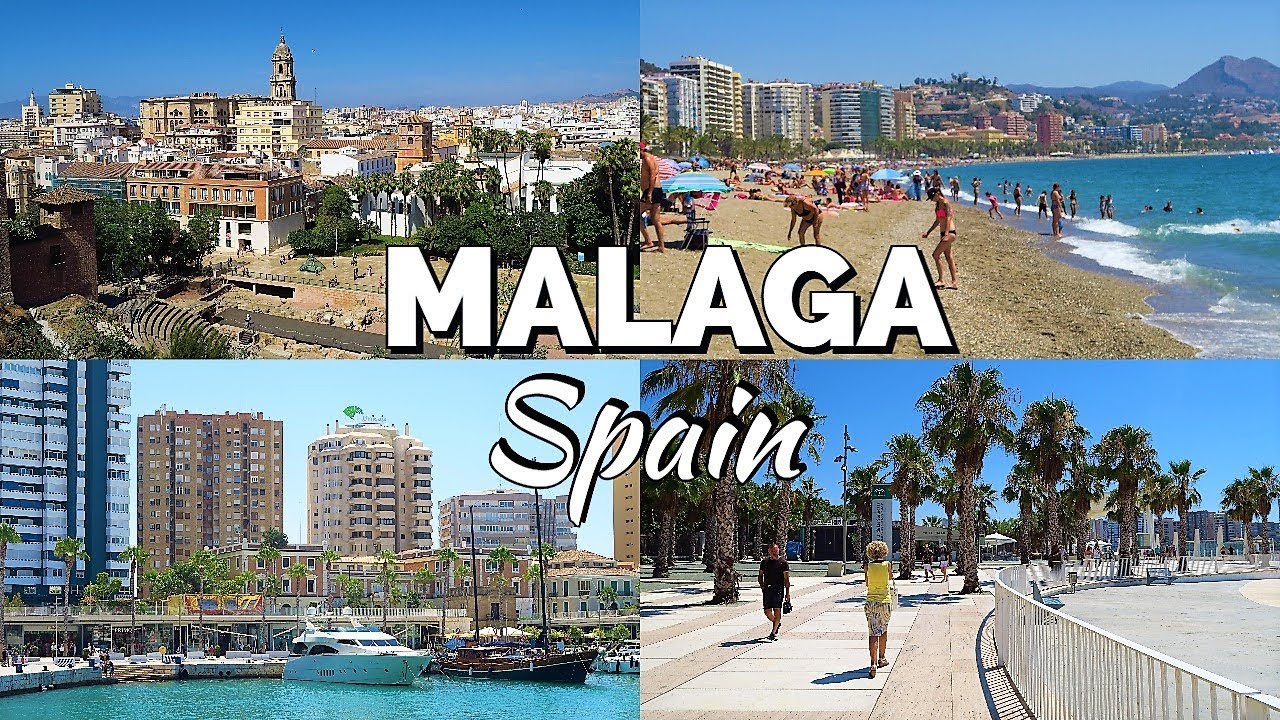 Because of this, Malaga has a historic center filled with relics of the past integrated with modern buildings. Over time, new customs have appeared, resulting in a mix of hundreds of years of European, African, and Middle Eastern cultures.
Besides, it's a marvelous place to live, where the sun shines for ten months out of the year and cloudy, rainy days are scarce. But it gets better; Malaga is also a very affordable city compared to major metropolises worldwide.
This guide will explain everything you need to know about Malaga and why moving there would be great. Let's start.
What to expect when moving to Malaga, Spain, from the US
Cost of living in Malaga
Malaga is among the 20 most expensive Spanish cities, but its cost of living can be pretty affordable if you are used to big American cities. However, Malaga is still cheaper than 89% of major Western European cities and more than 65% of major cities worldwide.
So if you can maintain a good income by big American city standards, you'll have no trouble affording life in Malaga. For comparison with 3 big American cities:
Rent prices in Miami are 246.63% higher than in Malaga. A $3,150 lifestyle in Malaga would cost you around $6,908.15 in Miami.
Rent prices in New York City are 392.42% higher than in Malaga. A $3,150 lifestyle in Malaga would cost you around $9,064.76 in New York City.
Rent prices in Los Angeles are 256.36% higher than in Malaga. A $3,150 lifestyle in Malaga would cost you around $6,851.91 in Los Angeles.
Top 5 International Movers, US to Malaga, Spain
Read more: What are the costs of moving to Spain from the US? [2022]
Climate
Malaga is a dream come true for people who come from colder climates. There are an average of 300 sunny days a year and only 50 rainy days. If you come from a cloudy city, you'll love it there.
Malaga's summers are short, warm, humid, and mostly clear. The winters are long, cool, windy, and partly cloudy. During the year, the temperature generally ranges from 44°F to 88°F and rarely drops below 37°F or rises above 97°F.
The hot season lasts almost three months, from June 17 to September 15, with an average daily high temperature above 82°F. The warmest month of the year is August, with an average maximum temperature of 86°F, and a minimum of 70°F.
The cool season lasts four months, from November 18 to March 19, with an average daily high temperature below 66°F. The coldest month of the year is January, with an average minimum temperature of 46°F and an average maximum of 60°F.
In case you're wondering (which you probably are), the best time of year to go to a pool or beach is from late June to early September.
Culture
Malaga is known for being a sunny destination, but it's also a city with a rich cultural heritage spanning thousands of years. With over 30 museums and many relics of the past, Malaga is a fantastic combination of summer vibes with a highly well-preserved cultural heritage.
One of the main cultural attractions of Malaga is its monumental architecture: big, epic buildings integrated into urban environments. Malaga's Roman past, for example, is represented by its Roman theater, the centuries-old remains of ancient Roman Malaga.
Many cultures have passed through Malaga, so on top of Roman remains, you can also visit ancient Islamic buildings from when Northern African cultures occupied modern Spain and Portugal for hundreds of years. The most iconic of them is the Citadel of Malaga, located on mount Gibralfaro, which was used for centuries as a royal palace. It's famous for its gardens and the beautiful views of Malaga you can enjoy from its highest points.
But if you like having a good time on the city streets, you can't miss Malaga's Fair, which runs for a week during August (the exact dates change yearly). You'll enjoy fireworks shows, brisk walks in the park, public musical performances, and much more. It's a celebration of everything, Malaga.
Lastly, Spanish is the official language of Malaga, but you may find more than a few locals who speak English. There are also quite a few foreigners who may speak English in Malaga, but most of them are Ukrainian, Chinese, or Moroccan. You're much better off getting good at Spanish than hoping for people to speak good enough English to communicate with you.
Safety
There's some risk of being robbed by a pickpocket, especially around popular tourist areas. However, armed robberies and other violent crimes are rare if you stay away from the roughest neighborhoods in the Palmas-Palmillas district. Overall, your safety will not be a concern in Malaga.

Cost of moving from the US to Malaga, Spain
The total cost of international moving services from the US to Malaga will range from $2,500 to $10,500. Here's a list of average shipping costs from various U.S. cities:
From Miami to Malaga: $2,483
New York to Malaga: $2,505
Houston to Malaga: $3,394
Los Angeles to Malaga: $4,882
Long Beach to Malaga: $4,882
The exact price will vary depending on the size of your move (volume and total weight of your belongings) and the destination (farther destinations will be more expensive).
Keep in mind that these prices are for shipping. There are pickup and dropoff fees, moving services when your things get to Malaga, and all other costs associated with an international move.
Moving Costs US to Malaga Spain and other European Countries
| | | | | |
| --- | --- | --- | --- | --- |
| Country | 1 Bedroom | 2 Bedroom | 3 Bedroom | 4 Bedroom |
| | | | | |
| | | | | |
| | | | | |
| | | | | |
| | | | | |
| | | | | |
| | | | | |
| | | | | |
| | | | | |
| | | | | |
Ways to move goods to Malaga, Spain
There are two ways to ship goods from the U.S. to Malaga: via sea or air. Professional international moving companies should offer both options.
Ocean Freight
If you decide to go with ocean freight, your belongings should reach Malaga in 17 to 37 days.
You can choose either a 20 or 40-foot container. 20-foot containers can usually fit a 2-bedroom household. 40-foot containers may fit 7 rooms. If you share a container with another client, it will cut costs.
A professional international moving company will help you find the perfect container.
Air Freight
Air freights are much faster: your belongings will reach Malaga through the Malaga airport in 2 to 8 days.
It's also much more expensive, and your shipment will be charged based on weight rather than space occupied. Given the extra expenses, air freights are often used for particular, fragile items such as works of art and other delicate valuables, and not so much for an entire home's worth of furniture.
Where to ship when moving to Malaga, Spain
The Port of Malaga is the main commercial port of Malaga.
In addition to being a commercial port, it is also a passenger port, cruiser port, sports port, fishing port, and Marina. Since 1998, it's been undergoing a deep remodeling project which has turned it into a popular cruiser port that receives some of the largest cruisers in the world.
A professional international moving company will know the legal requirements to get your belongings safely into the Port of Malaga, from there, to your new home.
Tips to prepare for your move to Malaga, Spain
Living in a different city than where you were born or grew up is a big decision. It also gives you that sense of being on edge, being adventurous, and becoming worldly wise. If you are considering moving to Malaga, these top tips will help you.
Find a home: if you are not staying with family or friends, you'll need to travel to Malaga beforehand to get home. You can also use international relocation services to have an agency help you find a home.
Learn Spanish: there may be a few English-speaking locals and foreigners, but you'll need Spanish to get around.
Apply for a visa: for stays longer than 90 days, you must apply for a visa from the Spanish Embassy. Research the process and explore your options. Once you've been living in Spain for five years, you can apply for a permanent residence that allows you to live and work in any European Union country.
Contact a full-service international moving company: scour their services and contact them for quotes if you think they have what you need. Get multiple quotes to compare prices.
Downsize: months ahead of time, you should start making lists of the essentials and selling off or giving away everything that isn't on the list.
Vaccinate your pets: if you're moving with a cat or dog, they'll need valid vaccination documents to travel legally.
Get ready for taxes: if you are working remotely or are self-employed, you'll probably need to pay taxes after your first year in Spain. Explore your legal obligations beforehand.
Get a bank account: whether an international bank is valid for the transactions you'll be making as you settle or all the paperwork necessary to open one once you are there.
Medical and dental records: you may need to offer a record of immunizations to even travel in the first place, and your children will likely need one to start school. There are multiple international schools in Malaga, by the way.
Bottom line
As you can see, there are many reasons to choose Malaga as your new home if you plan to leave the U.S. But there are many things to get done before that can happen. Luckily, companies are dedicated to providing the most essential service for your relocation: the move.
Whether you are ready to move to Malaga or are just exploring options, our international expert movers are here to help you every step of the way. If you are ready to start planning your international move, request a free quote, and one of our moving experts will contact you shortly.