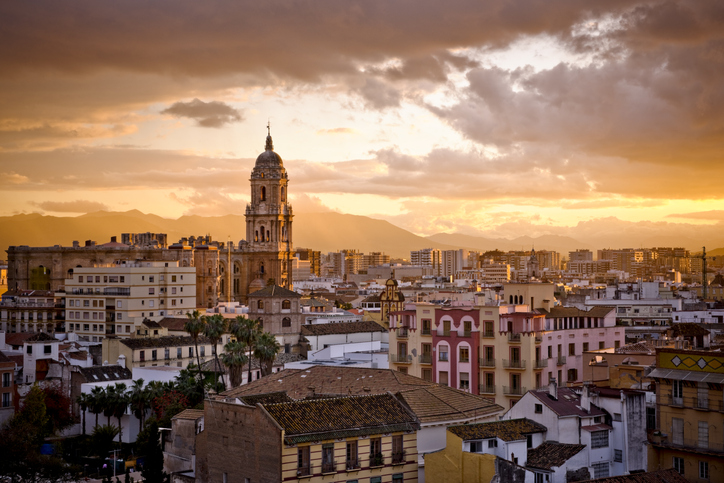 According to European Best Destination, Spain is a top destination for US migrants for good reasons.
Spain offers breathtaking beauty and vibrant culture, all for an affordable cost of living. Additionally, Spain's superb healthcare system makes it attractive for retirees and others looking for peace of mind.
The costs of moving to Spain from the US depend on a few factors, but this article will provide a breakdown of the expenses you should plan for and other costs that may arise.
Let's get started!
What is the average cost of living in Spain?
The cost of living in Spain can vary quite a bit depending on where you live. Major cities like Madrid and Barcelona tend to have higher prices for many things compared to smaller towns and more rural areas. However, even these larger cities tend to be much cheaper than major cities in other European countries, such as Paris or London.
Some basic costs of moving to Spain will be similar no matter where you live – including housing, food, and transportation. For example, the average cost of a one-bedroom apartment in most major cities is between 800 and 1,000 euros per month.
Groceries are also reasonably affordable, with most people spending around 200 to 250 euros per week on food for their household. And while public transportation can be pretty expensive in some Spanish cities, this cost is often offset by the amount you will save on gas if you live without easy access to a car.
Also, check out: What Americans living in Spain should know
What is the average annual Salary in Spain?
The average annual salary in Spain is around USD 35,000. Spain has one of the highest unemployment rates in Europe, with an average of about 20% unemployed across the country.
However, some sectors see strong demand for talent, such as IT and engineering, where salaries can be pretty high. In these fields, you can earn at least $50,000 to $70,000 or more, depending on your experience.
The cost of living in Spain is relatively low compared to other major European countries, so your salary will go a lot further in Spain than it would if you moved to places like London or Paris. However, this does vary depending on where you live in Spain and your lifestyle.
Overall, if you are looking for a good quality of life and are willing to work hard, then moving to Spain could be an excellent option!
How much does it cost to ship household goods to Spain?
The average cost to move household goods to Spain is $2500 to $10,500. The most significant cost factors are the size of your move, services, and destination. The international moving company you choose can also affect the cost.
It's best to research international moving companies with experience shipping household goods to Spain from the US. You will find that costs will be less expensive and you will have peace of mind.
The moving process for overseas relocations is distinctly different than a domestic move. An international mover should know how to handle customs clearance, packing, and adequately insuring your goods.
It would be best if you also peaked at Moving to Spain from the US

How much does it cost to ship a car to Spain from the US?
Most international moving companies offer international auto transport. The average cost to ship a car to Spain from the US is $1600 to $4000. The make, model, and service will be the most significant cost factors. Below are the different shipping options from least to most expensive.
Roll-on Roll-off (RORO): A RORO service is a port-to-port shipping service requiring that you drop your car at the port and pick it up at the destination.
Consolidation: You'll have the option to share a container with others that are moving to Spain. You will all share costs which will make shipping more affordable.
Container shipping: You can ship your vehicle in an exclusive container. However, it's the most expensive shipping option. If you're moving household goods with a car, it may be your best option.
It would be best if you also looked for affordable international moving companies to help you plan and budget.
What is the cost of securing a visa?
The process can be pretty complex and costly when getting a visa for travel or work in Spain. There are different types of visas that you may need depending on your reason for visiting Spain, as well as specific requirements that you will have to meet to get approved.
One of the main factors determining how much you will have to pay for your visa is the type of visa you are applying for. For example, if you want a short-term tourist visa, which has a validity period of 90 days or less and does not allow you to work in Spain, then you can expect to pay anywhere from €60-100 ($85-$140).
However, if you are looking for a more extended and flexible work visa, you will likely have to pay much more. For example, the standard business visa has an application fee of €150 ($210) and an additional process cost of anywhere from €100-200 ($140-$280).
How much does healthcare cost in Spain?
The average cost for private Healthcare in Spain ranges from $200 to $300 annually. The price of healthcare can vary based on your provider, plan, and your health situation.
Many factors contribute to the lower overall cost of healthcare in Spain. First, the government is responsible for funding many aspects of the Spanish healthcare system, including regulation, administration, and funding for hospital care. Additionally, the government provides subsidies to lower-income patients, further reducing costs.
In addition to lower overall costs, Spain can produce high-quality healthcare outcomes at a much more affordable price than many other countries. There are several reasons for this, including Spain's strong focus on preventative care and early diagnosis of diseases.

Opening a Spanish bank account
If you're living in Spain or planning to move there, you will likely need a bank account to make transactions, such as paying your bills. Luckily, it's easy to open an account in Spain if you meet the basic requirements for opening one. Here is an overview of what you'll need and how to proceed:
The first step is to decide which type of bank account you want. The most common types are current and savings accounts, but there are also particular types for students or companies. You can read more about these different types of accounts here:
After you've decided which type of account is right for you, the next step is to visit your bank or a local branch office. Most banks require that you fill out an application form and often also provide other required documentation or information you need to bring. It could include a copy of your passport or NIE, proof of your address in Spain, and more. Some banks also require you to make an initial deposit into the account as part of the process.
Once you've submitted all the required information and documents, your new bank account may take one to two weeks.
What is the cost of housing and rentals in Spain?
Housing and rental costs in Spain are relatively low compared to some other countries, especially when you compare them to major European cities like London or Paris. While the cost of living can vary depending on location, lifestyle preferences, and income level, the average monthly rent for a one-bedroom apartment in a city center is typically around EUR 400-600. Outside city centers, rents tend to be somewhat cheaper, with one-bedroom flats costing between EUR 250-450 per month.
One thing that sets Spain apart from other popular expat destinations is that there are no restrictions on foreigners buying property here. It means that you have more options when looking for housing – whether you want to rent or buy, you'll have plenty of options.
However, housing in Spain is often relatively small, so depending on your needs, it may be a good idea to look for larger homes outside of city centers if you want more space.
Overall, Spain has a lot to offer regarding housing and rentals. Whether you're looking for an apartment in the bustling city center or prefer more private living outside of town, countless options are available to suit your needs and budget.
What are the costs for utilities in Spain?
The average costs for utilities in Spain vary depending on the region but generally fall within €100 to €150 per month. Some factors that can influence this cost include the size and type of home and how many people live there.
Spanish households generally have higher electricity and water bills than other European countries. It is due to several factors, including an increased reliance on air conditioning and heating systems during summer and winter.
Lastly, Some regions also experience frequent power outages or water shortages throughout the year. If you are planning on moving to Spain, it is essential to do your research ahead of time so that you can find housing that meets your needs and is within your budget.
Cell phone and internet costs in Spain
In Spain, using a cellphone or wireless device can be very expensive. To avoid paying high monthly bills, many people purchase pre-paid plans that allow them to pay for calls and data usage upfront rather than at the end of each month. It helps keep costs under control and prevents overage charges from taking a bite out of your budget.
When choosing a pre-paid plan, there are several factors to consider, including the cost per minute, the number of minutes included in a package, and any additional fees or charges associated with usage. Some plans also include data packages letting you use the internet while on your device without charging roaming fees.
If you're looking for the most cost-effective pre-paid plan, it's essential to research and compare prices. It can help you find the best deal for your needs and budget.
How taxes work in Spain
Taxes are a significant source of revenue for the Spanish government. The state collects taxes in Spain through income, capital gains, inheritance, and value-added taxes. The Spanish tax system is relatively complex compared to other European countries, but it also has some advantages, such as lower tax rates on certain income or assets.
The most common types of taxes in Spain include:
Income Tax: Income tax is the primary source of revenue for the Spanish government, and it is collected through a progressive tax system. The income tax you pay is based on your taxable income, calculated based on your total income from all sources minus certain deductions and allowances.
Capital Gains Tax: If you have earned capital gains from selling stocks, property, bonds, or other assets, you will be required to pay a capital gains tax. This tax is a percentage of the total amount earned from selling these assets and can vary.
Value-Added Tax (VAT): Value-added tax or VAT is a sales tax applied to goods and services in Spain. The amount of VAT you pay is determined by the value of your purchase, with rates ranging from 4-21%.
Inheritance Tax: Inheritance tax is a type of tax that applies to estates that are passed down from one generation to the next. The amount of inheritance tax you will have to pay depends on the value of your inheritance and whether it falls into a taxable estate category.
The Spanish tax system is relatively complex, but you can better plan for your financial future by understanding the different taxes that apply to you.

What's the average cost of transportation in Spain?
It's essential to consider all costs of moving to Spain before taking the plunge. Spain has one of the highest costs of transportation in all of Europe. Whether you are traveling by car or public transport, the average costs for a trip within Spain can range between €50 and €175 per day.
If you travel by car in Spain, fuel costs can vary depending on the fuel your vehicle requires, but on average, the price is about €1 per liter. It can add up depending on how long your trip is and what distance you are traveling.
Public transportation in Spain is also generally quite expensive, especially if you plan to travel by train or plane. Overall, transportation costs in Spain are relatively high compared to other European countries, so if you plan on traveling there for a long time, be prepared to spend a good amount of money.
You may need new clothes for the new climate
Moving overseas is a great time to downsize, and clothes are often the first thing to go. It's common for most people to have more clothes than they tend to wear. Your American clothes may not be suitable for Spain.
Many factors go into the costs of moving to Spain, and clothes are an expense. You must research the city in Spain you're moving to and purchase clothes accordingly.
The average US expat spends about $200 to $400 on new clothes before moving. It's up to you how much you spend on new clothes, but you should budget yourself accordingly.
What are childcare costs in Spain?
Childcare in Spain is relatively affordable compared to other European countries. In many cities, full-time childcare costs range from about €200 to €600 per month. It will depend on a few factors. However, it's important to note that these costs can vary based on location.
In general, there are two main options for childcare in Spain: private or public centers. Private centers typically offer more flexibility in scheduling and curriculum, but they can also be more expensive than available options. Alternatively, public childcare centers are generally less costly and more widely available.
Overall, if you're looking for affordable childcare in Spain, your best bet is to explore the many public options available. With some research and preparation, you can easily find a high-quality center.
Summary – The costs of moving to Spain
The costs of moving to Spain from the US depend on many factors. However, you can reduce costs by starting the process early and researching deals.
Moving is also a great time to purge. Consider getting rid of unwanted items to help reduce the cost of your international move.
Spain is one of the most desired destinations for people globally. International Van Lines offers ocean and air freight shipping to Spain. Feel free to contact us with any questions regarding your move.
Resources: