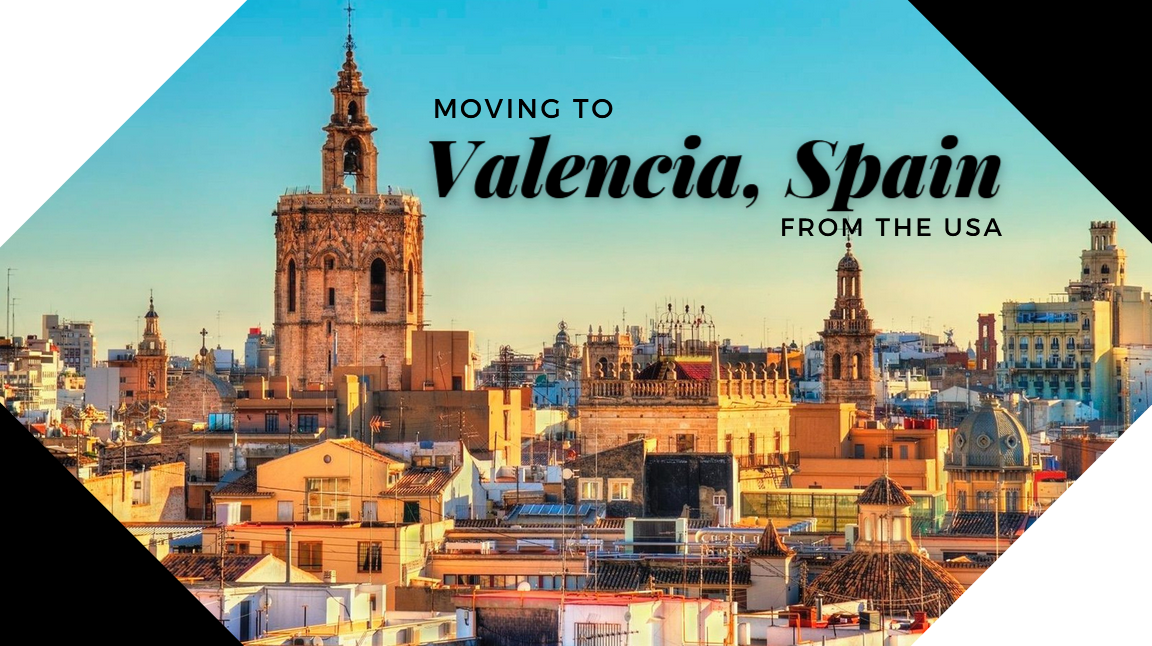 Moving to Valencia Spain, from the US
Starting a new life in a whole new continent is never easy, but with the help of professional international movers, the process will be as smooth as it can be. Not only that, but if you're choosing Valencia as your destination, you're in for a treat. Valencia is a highly foreigner-friendly city.
About 13% of the Valencian population comprises foreigners, and the city is known to be easy to acclimate to. It also boasts a great healthcare system, excellent quality of life, sunny weather, many green areas, stunning architecture, and much more.
This guide will explore everything you need to know before moving to Valencia from the US.
Cost of moving from the US to Valencia
On average, a move from the US to Spain costs between $1,500 to $12,500. However, the type of moving services you'll use, the size of your home, and other factors, including seasonality, can affect the final price of your move overseas.
A 20ft container from Miami to Valencia averages $3,211.
A 20ft container from Texas to Valencia averages $8,787.
A 20ft container from Los Angeles to Valencia averages $7,440.
Keep in mind that you also have to account for prices such as pick-up and delivery, loading and unloading, etc. The best way to obtain accurate pricing for your move overseas is to request a free quote from an international moving company.
Read here – How shipping furniture to Europe from USA works.
What to expect when moving to Valencia from the US
Starting a new life in another country can be intimidating. For those who are considering moving, here are the top things to know about moving to Valencia, Spain.
Cost of living in Valencia
Valencia is one of the most expensive cities in Spain. Considering expenses like housing, taxes, transport, shopping, and leisure, Valencia is Spain's 8th most expensive city. It's 8% more expensive than the average for the rest of the country.
For a couple with no kids, these are the approximate monthly expenses:
Rent: €470 ($493) for 100 square meters or around 1000 square feet
Utilities: €190 ($346). Electricity is about €140 ($147) every three months
Food: €250 ($263)
Transportation: if using the bicycle as the primary means of transportation, about €20 ($21) a month.
Extra expenses: €200 ($210)
For comparison with a big American city (source: Numbeo):
Rent prices are 222% higher in Miami than in Valencia
Restaurant prices are 76% higher in Miami than in Valencia
Groceries prices are 77% higher in Miami than in Valencia
If you live alone, you can expect to spend $1,609 (€1,509) a month on the necessities. Overall, the cost of living in Valencia is cheaper than in 59% of cities in the world (130 out of 220), according to Expatistan.
Read more: What are the costs of moving to Spain from the US? [2022]
Climate
Valencia enjoys a temperate Mediterranean climate. The average annual temperature is 62°F, with hot sunny summers and mild winters. The temperature in Valencia rarely drops below 50°F. It doesn't rain much, mainly in autumn and early spring.
Culture
Valencian culture is a mix of all the cultures that have thrived in the area for centuries. Although a cultural heritage is common to all Valencians, the regional differences have given rise to multiple cultural manifestations throughout the territory. These manifestations have been reflected in all fields: languages and dialects, music, gastronomy, etc.
Spanish is the native language, but there is also Valencia Sign Language.
Some local customs you'll likely have not to trouble getting used to are:
Going out a la fresca: especially during summer, people simply bring their chairs to the sidewalk or nearby plaza and chill out together.
Eating "mona de Pascua" during Easter: mona de Pascua is a sweet bread shaped in various creative ways, sprinkled with other sweets, and accompanied by a boiled egg.
The May Crosses: the Christian tradition of setting up colorful crosses on May 3rd commemorating St. Helena and the True Cross.
Safety
Valencia has a high quality of life and is considered one of the safest cities in Europe. According to Numbeo, a website that measures and compares the quality of life across countries and cities worldwide, Valencia still has a high quality of life and a safety index of 67.62, considered "High." Also, 97% of expats are happy with their safety while living in the city.
You only need to watch out for pickpockets and other petty crimes you'll encounter in any major city. Still, there are no significant safety concerns for expats in Valencia.
Read more: What Americans Living in Spain Should Know.
Ways to move your household goods to Valencia Spain
There are two ways to ship goods from the US to Valencia, Spain: via sea or air. Professional international moving companies should offer both options.
Ocean Freight (15 – 45 days)
If you decide to go with ocean freights, your belongings should reach Valencia in 17-45 days. Choose a 20 or 40-foot container. It can fit a 2-bedroom household. 40-foot containers may fit seven rooms. We'll help you find the perfect container.
Read here: How Container Shipping Works
Air Freight (2-6 days)
Air freights are much faster: your belongings will be in Valencia in 2 to 6 days. It's also much more expensive, and your shipment will be charged based on weight rather than space occupied. The heavier your load, the less you are charged per pound.
Where to ship in Valencia
The Port of Valencia is the main commercial port in Valencia and one of the most important in Europe. It receives millions of tons a year in commercial traffic. It employs about 15.000 people.
Your shipment will almost certainly arrive at the Port of Valencia, and from there, it'll be moved to your new home. An experienced international moving company will know the legal requirements to move your shipments safely and legally to ensure your new life in Spain starts as smoothly as possible.
Read more: Shipping Furniture to Europe from the US: How It Works.
Top International Movers to Valencia Spain from US
Getting ready for your move from the US to Valencia, Spain
Moving to Valencia from the US can be complicated. You will need to find a job and a place to live when you move and get your paperwork in order. You will want to prepare for the moving day as much as possible so that it goes smoothly.
The first thing that you should do is take care of any personal business before you leave. This includes paying bills and signing up for utilities and internet services in Spain if necessary. Also, ensure all your paperwork is complete (driver's license, passport, visas, and work permits).
Get your passports and visas in order: Make sure your passport will be valid by the time of the move and research which visa works best for you, then take steps to get it.
Get the rest of the legal formalities done: you may need an NIE (foreigner identification number) application, you may need to register your car to the EU if you plan to move your vehicle, and more. Research all the necessary documents and get them done.
Open a bank account: whether an international bank is valid for the transactions you'll be making as you settle or all the paperwork necessary to open one once you are there.
Get copies of your medical records: you may need to offer a record of immunizations to even travel in the first place, and your children will likely need one to start school.
If you are not staying with a friend or family member, first, get a place to live: some companies offer housing services for foreigners, contact those. There are several websites where you can search for apartments and houses in Valencia. Or, you could visit Valencia beforehand and prepare things for the final move.
Downsize: months ahead of time, you should start making lists of the essentials and selling off or giving away everything that isn't on the list.
Contact an international moving company that offers all the services you need: scour their services and contact them for quotes if you think they have what you need. Get multiple quotes to compare prices.
Learn some Spanish: while a considerable portion of the population is foreign and may know English, you need to learn Spanish. You need to learn Spanish if you want to integrate genuinely.
Separate your valuables: pack important documents such as passports and social security cards into a safe place where they won't get lost during transit – the last thing you want is to lose these essential pieces of identification!
Read More: Best Timeline to Start Planning Your International Packing.
Bottom line
Moving from the US to Valencia can be stressful, but we hope this article has helped you understand what to do and how long it will take. As with any international move, many factors will affect how long you get settled in your new home.

As daunting as it may seem, moving internationally is full of exciting opportunities and extraordinary experiences while also being complex and intricate, with many steps. That's why you need a company that understands the process and has the solutions you need for it.
If you want to move to Valencia Spain, our international expert movers are here to help you with every step. Click here to get a quote from our team to learn more about our services.