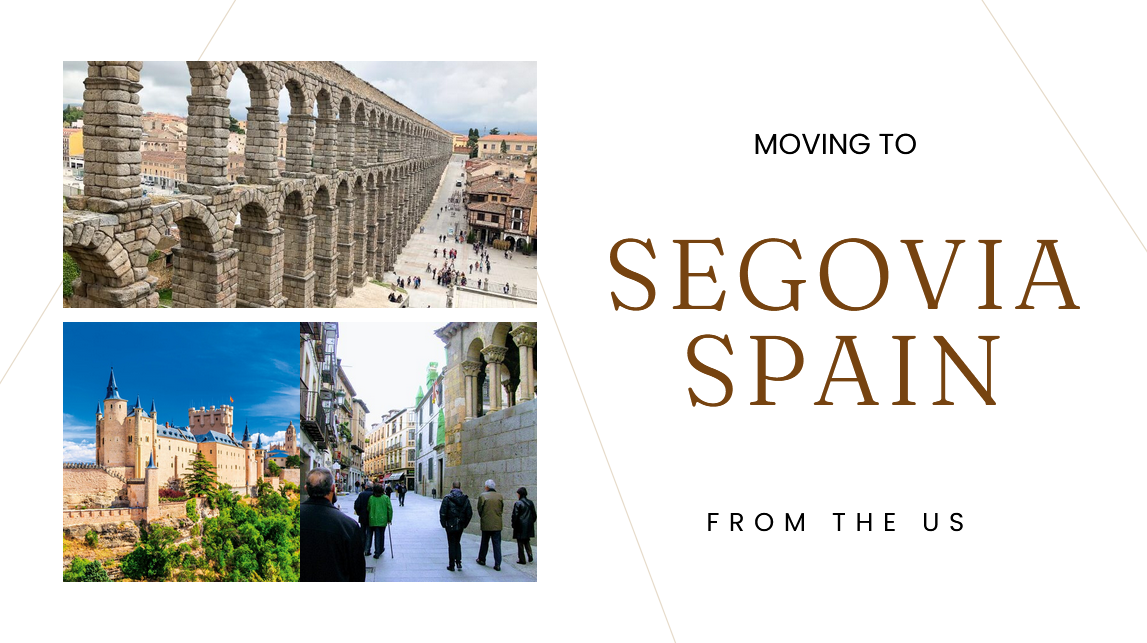 Moving to Segovia Spain From the US
Segovia is a beautiful city in Spain's Castile-Leon region. It's known for its medieval architecture, including several palaces and the famous Roman Aqueduct of Segovia. The culture of Segovia is 1,000 years old, so it's no surprise that everyday life there feels like a work of art.
Roughly 6% of the population in Segovia is foreign, but it's common to find tourists visiting from all over the world. If you're considering moving to Spain from the United States or elsewhere in Europe, now might be a good time to consider it. This guide covers all the basics you need to consider for planning your move to Segovia.
Cost of moving from the US to Segovia Spain
The average cost to move your household goods from the US to Spain is between $2,500 to $12,000. Factors such as the size of your house, the total weight of your belongings, and your final destination will affect the final price. This is particularly important to consider when planning a move to Segovia since the nearest ports will be either Valencia or Barcelona.
About $4,550 for a 20ft container from Miami to Segovia
About $8,450 for a 20ft container from Texas to Segovia
About $10,180 for a 20ft container from Los Angeles to Segovia
A 40ft container will probably be 45% more expensive. In addition to these prices, you also have to consider additional costs such as unpacking and packing services, logistics, customs fees, and so forth. For an accurate estimate, always reach out to a reputable international moving company to provide a free quote based on the services you need and the size of your move.
Check Out: What's the Cost of Moving to Spain from the US?
International Moving Costs Breakdown
| | | |
| --- | --- | --- |
| | | |
| | Packing & Supplies by Mover | |
| | Trucking Shipment to the Port | |
| | Ocean shipping (Port to Port) | |
| | Customs Clearance, Delivery, Off Loading | |
| | All Risk or Total Loss Insurance | |
| | | |
How long will it take for my household goods to arrive?
There are two ways to ship goods from the U.S. to Segovia, Spain: via sea or air. For the most part, you'll choose sea freight for most of your household goods. It takes 17-44 days to ship a container from the US to Spain.
You might be able to find better timelines. The moving company shares your containers with other loads to expedite the process. This is known as LCL cargo. Ask your moving company about your options to help you find the smoothest and most affordable solution.
On the other hand, you can also choose to send your items via air freight. Shipping something from the US to Spain takes between 2-6 days. However, this option is much more expensive, so it's usually only reserved for fragile or expedited shipments.
Check Out: Shipping Furniture to Europe from the US: How It Works.
What to expect when moving to Segovia, Spain, from the US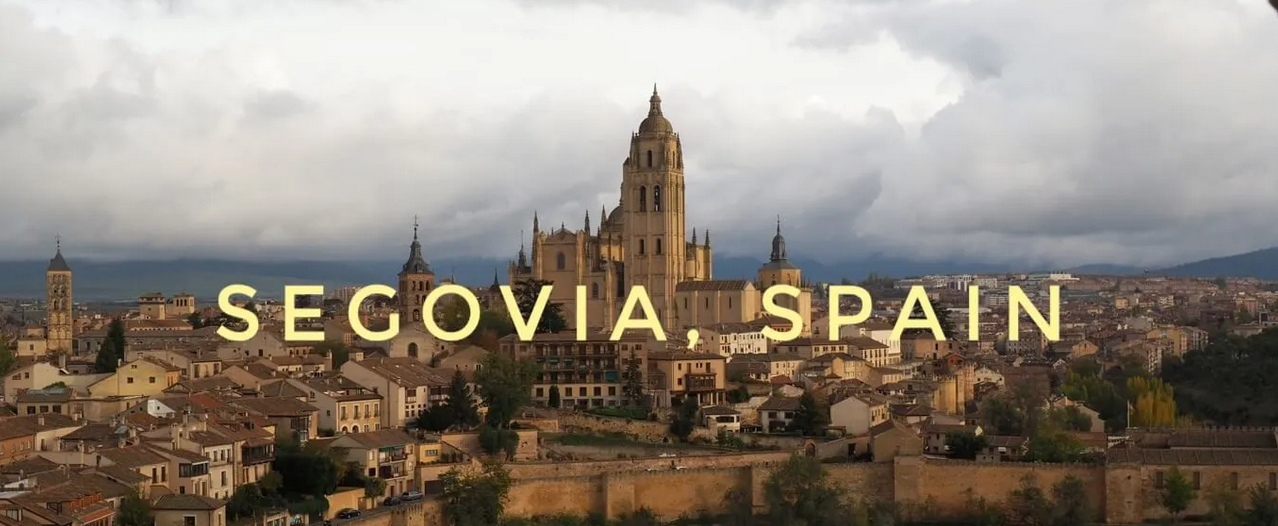 The city's history dates back to the late 10th century when it was the capital of Castile and its main city. The architecture of Segovia consists of Medieval and Roman influences. Some museums showcase the city's architectural history. The city hosts many festivals and events throughout the year.
Moreover, you will be surprised to know that most of the Segovianos speak some English! So don't worry if you are not fluent in Spanish. They are very friendly and welcoming to visitors.
Cost of living in Segovia vs. the US
The average cost of living in Segovia, Spain, is between $362 to $946. While Segovia is one of the most expensive cities in the Castilla and León region, it is not the most expensive in Spain.
Furthermore, living in Segovia is 61% cheaper than living in Miami, based on Numbeo reports. Rent prices in Segovia are almost 61% lower than in Miami. Groceries, restaurants, and overall consumer prices are cheaper in Segovia than in the US.
Climate
The climate of Segovia can be informally considered "almost Mediterranean." Due to its high altitude and distance from the coast, the annual temperature averages 52 °F, with absolute minimums dropping well below 32 °F. The maximum in July can reach 103 °F. The yearly precipitation is 464 mm, making it a humid place. The month with the most rain in Segovia is October, but from July to August is pretty much dry.
Culture
Segovia is approximately 1 hour from Madrid. Many relics of the past remain, making Segovia one of the Spanish cities with the most interesting architecture, including medieval walls, Roman churches, a former royal palace, and a Gothic cathedral.
The Alcázar of Segovia is one of the most famous castles in Spain. Additionally, an ancient Roman aqueduct towers over the Azoguejo Plaza in the city center. It has more than 160 arches. Segovia is a popular tourist attraction for those looking to admire past cultures.
Segovia is also known for its meats and cured hams, and their influence on local cuisine is undeniable. Some restaurants have been in the city for centuries serving traditional dishes from all over Spain, so you're sure to find something you like.
Check Out: What Americans Living in Spain Should Know
Safety
Not only is Spain one of the safest places to live in the world, but Segovia is also one of the safest cities in Spain. The city is ranked in the top 50% of the best cities to live in Spain. As a small community of around 55,000 people, Segovia has that eminent feeling of safety.
Where to ship when moving to Segovia Spain
Segovia is hundreds of miles away from the sea, so your shipment will not reach it directly unless you ship it by air. It will likely dock at major Spanish ports like Valencia, Barcelona, Seville, etc. From there, it'll probably be transported by land until it reaches your destination. Communicate with your international mover to clear your shipment's route to your new home.
Check Out: Questions to Ask International Moving Companies.
Tips to prepare for your move to Segovia Spain
Moving to Segovia can be a big undertaking. It's one of the most beautiful cities in Spain and has a rich history, but it can also be overwhelming to move somewhere new. If you want to learn how to prepare to move to Segovia, this guide will give you some tips on what you need to know before making the big move.
Learn some basic Spanish: Although there are plenty of English speakers around, it can be helpful to know how to communicate in Spanish.
Find a place to live: Work with a realtor to help you find a place close to the city center and with good internet access. When you don't have a job yet, consider finding a place to live that has close access to public transportation.
Bring weather-appropriate clothes: When you get to Segovia, you'll notice the hot weather. You might want to pack a few tank tops and shorts and include a few layers in your suitcase. The temperatures may be unpredictable, so it's good to have options.
Downsize your home: Before packing, start by downsizing your belongings. Go over everything you have and separate items you no longer need or won't use living in Segovia. Consider donating or selling most of these items to help you save money on moving expenses.
Get an accurate quote: It can take time to find accurate pricing for international moves online. Instead, have a clear idea of what you'll be shipping overseas (create your house inventory). Then, contact at least three moving companies to get accurate pricing for all the services you need.
Create a budget: Once you have a couple of quotes for your move, you can complete your budget. Consider packing yourself to save money if your budget is tight. While this isn't recommended for rooms like the kitchen, living room, and home office, it can be helpful to pack your clothes and shoes to save the movers time. Analyze the pros and cons of self-packing for a move to see if it makes sense.
Sort your affairs: As the deadline approaches, you want to spend time arranging your affairs. This means you'll start requesting official documents, cancel your subscriptions, touch base with your accountant, etc. Try to do these things before your move, as sometime you'll need to be present to complete some paperwork or to sign any releases.
Start sorting your affairs in Spain: Ideally, you want to get to Spain with a bank account or everything you'll need to open one. As soon as you get to Spain, you should get started sorting any residence paperwork and other paperwork.
Check Out: Understanding Your Moving Estimate.
Bottom Line
Moving to a new country is stressful. There's a lot of paperwork, people who don't speak your language, and you have to figure out where to live, work, and play. But it doesn't have to be as bad as it sounds! Planning will make things easier for you when moving abroad. Not to mention, at International Van Lines, our international expert movers will help you with all your questions and processes every step of the way. If you're ready to move from the US to Segovia, Spain, contact us today and request a free quote.