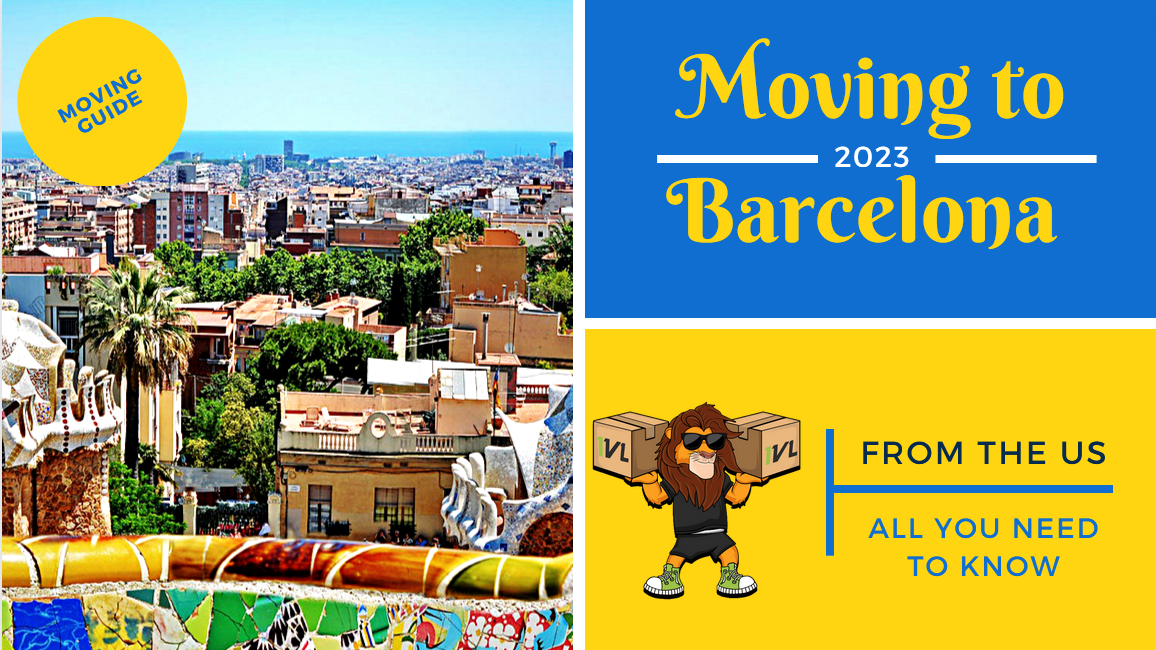 Moving to Barcelona, Spain, from the US
If moves are often stressful, international moves take things to a new level of coordination and logistical preparations. Not only do you need to do everything you would do in a local move, but you also need to take care of identification documents, international shipping fees, housing arrangements at your destination, and much more.
International moves are complex, there's no going around it, so if you want to start a new stage of your life in Barcelona, Spain, you need professionals to assist you in such a significant endeavor. Keep reading for our guide on what you need to know if you are moving from the US to Barcelona, Spain.

Cost of moving from the US to Barcelona
On average, a move from the US to Spain costs between $2,500 to $10,500. The costs of moving to Barcelona depend on your current location, your household's size, the container's size, and other move-related expenses. Here's an idea of what to expect:
A 40ft container from Miami to Barcelona averages $2,647.
A 40ft container from Texas to Barcelona averages $4,996.
A 40ft container from Los Angeles to Barcelona averages $8,297.
Note that the prices above are only averages. These prices do not include local moving fees, packing materials, permits, etc. You should request a free quote from an international moving company to get more accurate pricing.
Read More: What's the cost of moving to Spain from the US?
Ways To Move Goods To Spain
There are two ways to ship goods from the US to Barcelona, Spain: via sea or air.
Ocean freight (10 to 20 days)
Moving your belongings by ocean freight may be a good idea, depending on where you are moving from. You can ship a 20 ft container. This is more than enough for a one-to-two-bedroom apartment. A 40 ft container might be needed for houses bigger than four bedrooms.
Ocean freight gives you greater flexibility and affordability when shipping your household goods overseas. For example, if you're only moving to a small studio apartment, you can choose to share the container load with other people, so you'll only pay for the space your items take instead of the whole container.
Read More: Full Container Load Sizes

Air freight (1 to 4 days)
Air freights may be your best option if your international move has a strict deadline since air freights are the fastest way to move internationally. The average air freight transit time to Barcelona, Spain, is 1 to 4 business days. Air freight is also a better option for fragile objects like art or some pieces of clothing.
However, air freights are significantly more expensive. Sometimes prices are twice as high as ocean freight. Nonetheless, ask for different prices and quotes to see what options are available and what's best for you.
Read More: The Ultimate Guide to International Moving Services.
What to expect when moving to Barcelona from the US
Moving to Barcelona, Spain, from the US is a massive undertaking. There is a lot to consider when relocating overseas. Here are some things to consider and what to expect about living in Barcelona.

Cost Of Living
Barcelona is one of the most expensive cities in Spain. However, if you can retain a salary in USD by working remotely or getting a position that pays American wages, Spain is cheaper than the US. On average, the cost of living in Spain is 123% more affordable than in the US.
For example, according to Numbeo, living in Barcelona is 29.4% cheaper than in Miami, Florida. Rent in Barcelona is 42.5% lower than in Miami. And groceries are 44% cheaper in Barcelona.
Climate
Barcelona's climate is warm, temperate, and subtropical. Summers are hot, short, humid, and mostly clear, while winters are long, cold, and partly cloudy. Temperature generally ranges between 41 °F and 82 degrees. It's rare for temperatures to go below 33 °F or above 87.
The coldest time of the year tends to be January, with an average temperature of 55 °F. The hottest time of the year is usually August, with an average temperature of 86 degrees.
Read More: Real Time Weather in Barcelona
Culture
Barcelona is very culturally lively. It mixes Barcelona's proud Catalonian traditional culture and the overarching Spanish culture.
Catalonia's culture insists on being separated and independent from Spain. About 10 million people speak Catalan in Barcelona and other parts of Spain. However, most people also speak Spanish, and it's unlikely that you'll need to learn Catalan even if you live there long-term.
Barcelona is known worldwide for its beautiful architecture, being one of the book-publishing capitals of the world, and its mix of traditional Catalonian and Spanish culture.
Here are some Outstanding Buildings in Spanish Architecture
Safety
The city of Barcelona is also the capital of Catalonia, which is one of the seventeen autonomous communities of Spain. For the most part, Barcelona is a very safe city. In some centric areas like The Rambla, however, you may come across some pickpockets, so guard your belongings in crowded areas.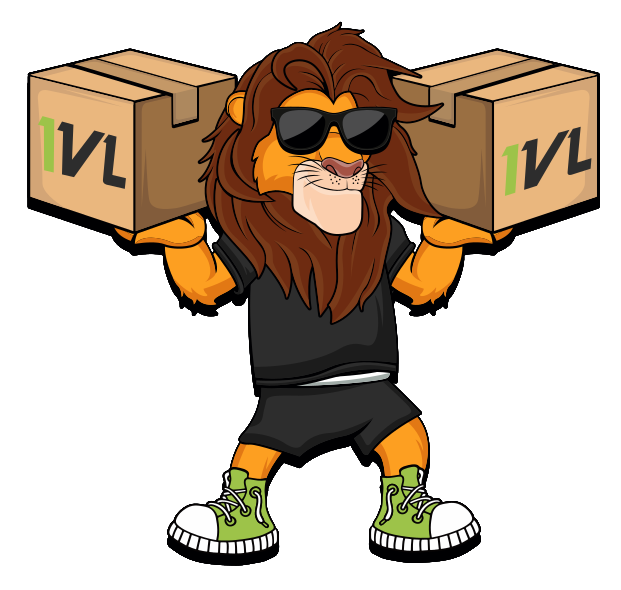 Also, Check Out: What Americans Living in Spain Should Know
Where to ship when moving to Barcelona, Spain
Barcelona has one commercial port, aptly called Port Barcelona. It has many other ports, which are private or otherwise used for commerce. An international moving company will ensure your shipment is safely and legally into Port Barcelona. Working with agents overseas to guard your possessions is essential.
Tips to prepare for your move to Barcelona, Spain
To move to Barcelona, Spain, you must get your affairs in order before you go. You might worry about the packing, but various things must be sorted out. Here are some tips to help you get started.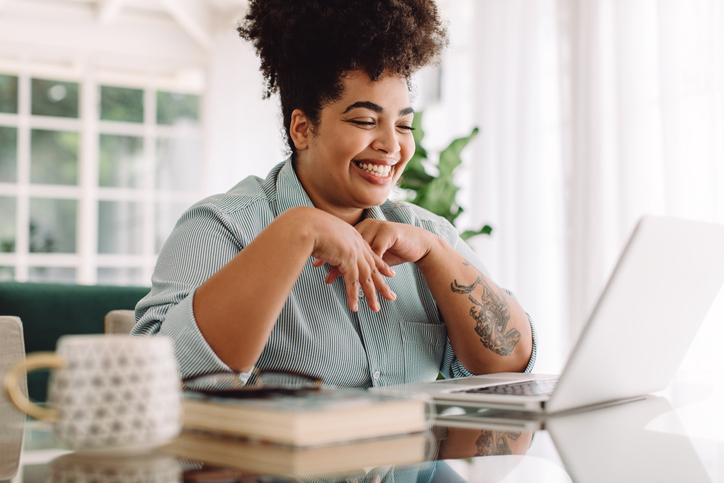 1. Sort all your affairs
The first thing you need to do is organize your documents, including your:
Passport: make sure your passport is up to date with your current information and that it won't expire close to your moving date.
Visa: multiple visas may be relevant to your situation. Examples of visas include short-stay visas, residence visas, and tourist visas (which are unlikely to be what you need). To find out more information about obtaining a visa for living in Barcelona, Spain, explore the information provided by the Spanish consulate offices.
Work permit: you'll likely need a work permit, depending on how you will support yourself and your family once in Barcelona, Spain. For more information about obtaining a work permit, contact Spain's consulate website or offices in the US.
Birth certificate: ideally, you want to get a certified copy and bring the original birth certificate with you.
Medical records: you may need to offer a record of immunizations to even travel in the first place, and your children will likely need one to start school.
School records: you'll likely need a transcript with your children's grades and scores for their education level to be recognized in Spain.
Social Security cards: keep a copy of yours.
Marriage certificates: if you're married, bring a copy of your certificate and any other documents related to your marriage. If you're divorced, bring your divorce papers too.
2. Start downsizing
When you're moving abroad, you will need more time to pack everything, so start early. Months ahead of time, start packing up, selling, or otherwise getting rid of everything you don't need, like old clothes, duplicates of any item, broken or outdated, etc. As the moving date approaches, start packing more important things.
3. Choose the right moving company
Your biggest supporter throughout the whole process will be your moving company. Spend time researching and considering different companies to help you find the best. Here are some things to consider:
Check the reputation: Google the company and check as many reviews as possible. Read the ones that offer details about their process to understand better how they work.
Start planning early: International moves require months of preparation. You must prepare documents, determine what you'll move and leave, contact multiple moving companies, and much more.
Look for specific experience: Specific reviews are the best for these. However, nothing beats talking one-on-one with someone who's hired them before. Learn from their experience.
Insist on customs expertise more than packing: All international movers should be familiar with customs formalities and regulations for all countries they operate in. They will inform you about the process and the potential fees you'll have to pay. Well-packed belongings mean nothing if the process halts because regulations were not met.
Ask for different quotes: Explore multiple international moving companies before deciding. This will help you compare prices and specific services for the most informed decision possible.
Also, check out: Moving to Spain from the US.
Bottom Line
Moving internationally is complex and intricate, with many potentially unexpected steps. That's why you need a company that understands the process and has the solutions you need for it. If you want to move to Barcelona, Spain, our international expert movers are here to help you with every step.
Enter your contact information and needs, and we'll provide you with a free quote. We'll help you make the best decision for your international move.