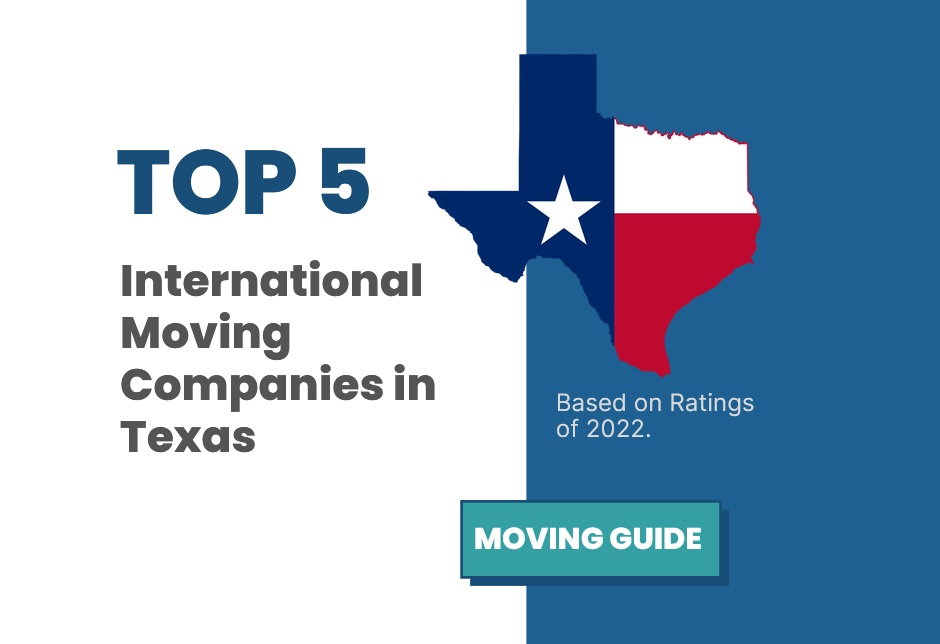 Everything You Need To Know About International Moving Companies in Texas
Moving across the country or overseas can be stressful and expensive. But with careful planning, your move will be easier than ever. Having the best company at your side is critical when planning an international move from Texas.
This guide will walk you through all the steps involved in international moving, including choosing an international shipping company, gathering documents for your shipment, and understanding what type of protection (if any) is available for different goods shipped abroad.
Best International Moving Companies In Texas
Finding a good international moving company can take time and effort. The best movers understand you need assistance in more than just packing. Here are some of Texas's best international moving companies to help narrow your search.
1. International Van Lines (Best Overall)

Overseas moving can be challenging, but International Van Lines is the best choice for your next international relocation.
They offer everything you might expect from an industry leader: full-service packing and unpacking, several insurance options, shipment tracking, vehicle transportation, moving supplies, upfront pricing, and online quote requests.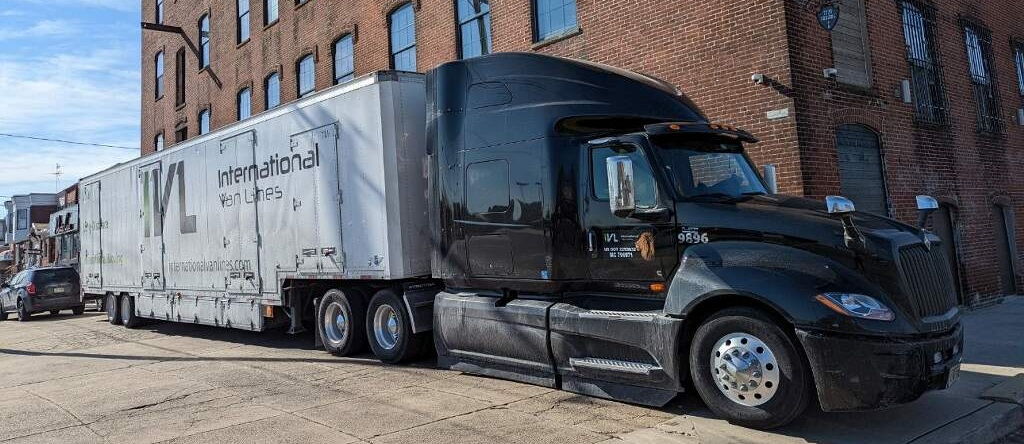 International Van Lines has been named among the top moving companies by sites like Forbes and USNews, among other leading publications. And they also have a regional office in Houston, Texas.
2. Allied Van Lines (Great for Commercial Relocation)

Named US News' 3rd Best Moving Company in their 2022 rating, Allied Van Lines is a large moving and transportation company headquartered in Chicago that operates nationally.
Their moving services include full-service packing with boxes and supplies, customizable shipping, container moving, vehicle shipping, tracking of your goods, and excellent insurance coverage options.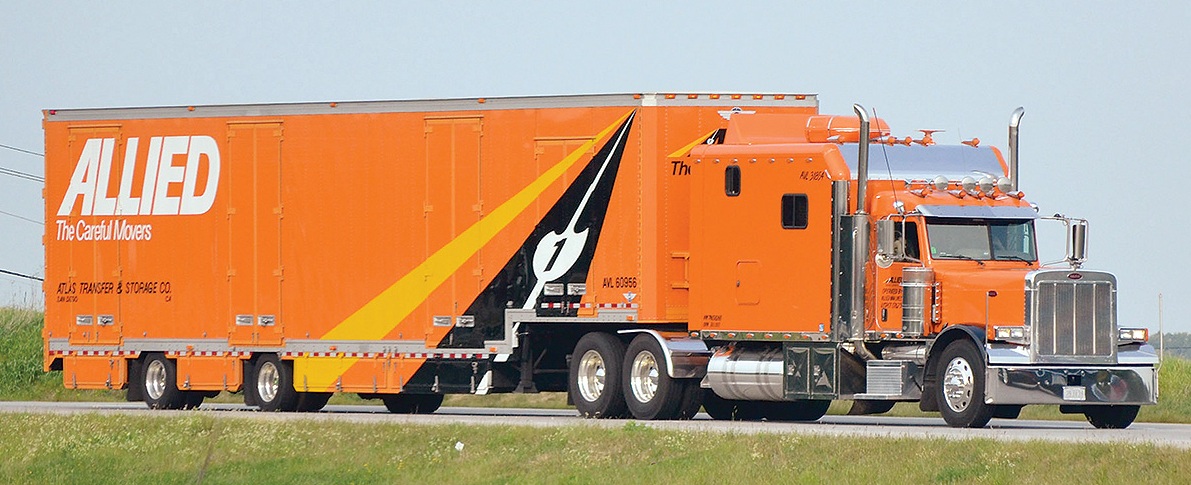 However, consider that Allied Van Lines is mainly recognized for its commercial relocation services.
3. Atlas Van Lines (Great Reviews)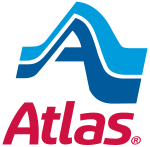 Atlas Van Lines, a company established in 1948 and rated A+ with the Better Business Bureau, has excellent reviews. They offer storage and vehicle moving in addition to full-service packing options and moving supplies.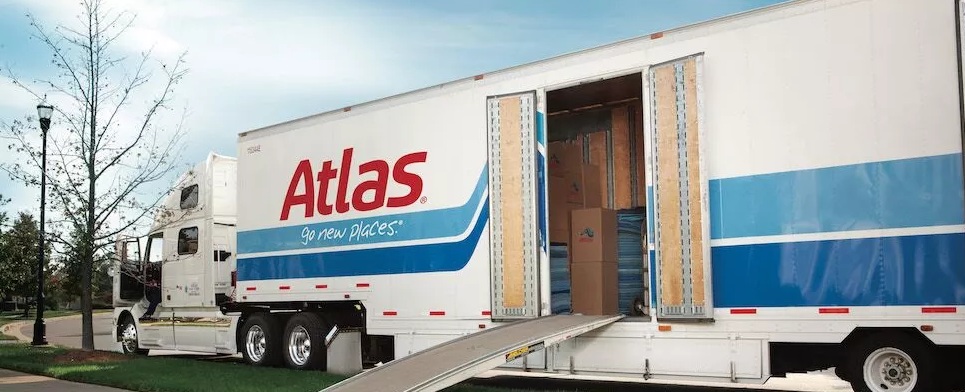 In addition, their friendly website provides tools to help organize things, upfront pricing quote requests, and shipment tracking.

4. North American Van Lines (Best Add-Ons)

Specialized in long-distance and international moves but also offers local services for residential, commercial, and military clients. They stand out for the add-ons such as packing and unpacking, temporary storage, and furniture disassembly.
Their easy-to-use website will give you instant price quotes and shipment tracking features on the first page. Of course, full-service packing, storage options, and vehicle moving with solid insurance selections are also part of their business model.
5. Bekins Van Lines (Most Experience)
Bekins Van Lines is no stranger to excellent service. Headquartered in Indianapolis, Bekins has fewer employees than many moving companies. But, with over 400 agents worldwide, they can get you nearly anywhere you need to go.
Bekins offers full-service packing and optional move managers to speak with for help and information about your move. They provide standard insurance options, online quote requests, and upfront pricing.
Knowledge Base:
What's the difference between international moving companies in Texas and long-distance moving companies?
There are many differences between international movers and long-distance movers. Long-distance movers will assist you with moving from one state to another or from one city to another in the same state. On the other hand, international movers will help you move from one country to another.
Most long-distance movers offer loading and unloading services, which means they will pack up all your belongings for you and then deliver them safely to your new home.
While international movers will also help with these tasks, they offer other services. International movers can help with customs issues, paperwork, and packing and moving.
Sometimes, you might need to work with a long-distance and international moving company. However, thanks to Texas's easy access to different ports, hiring an experienced international moving company will suffice.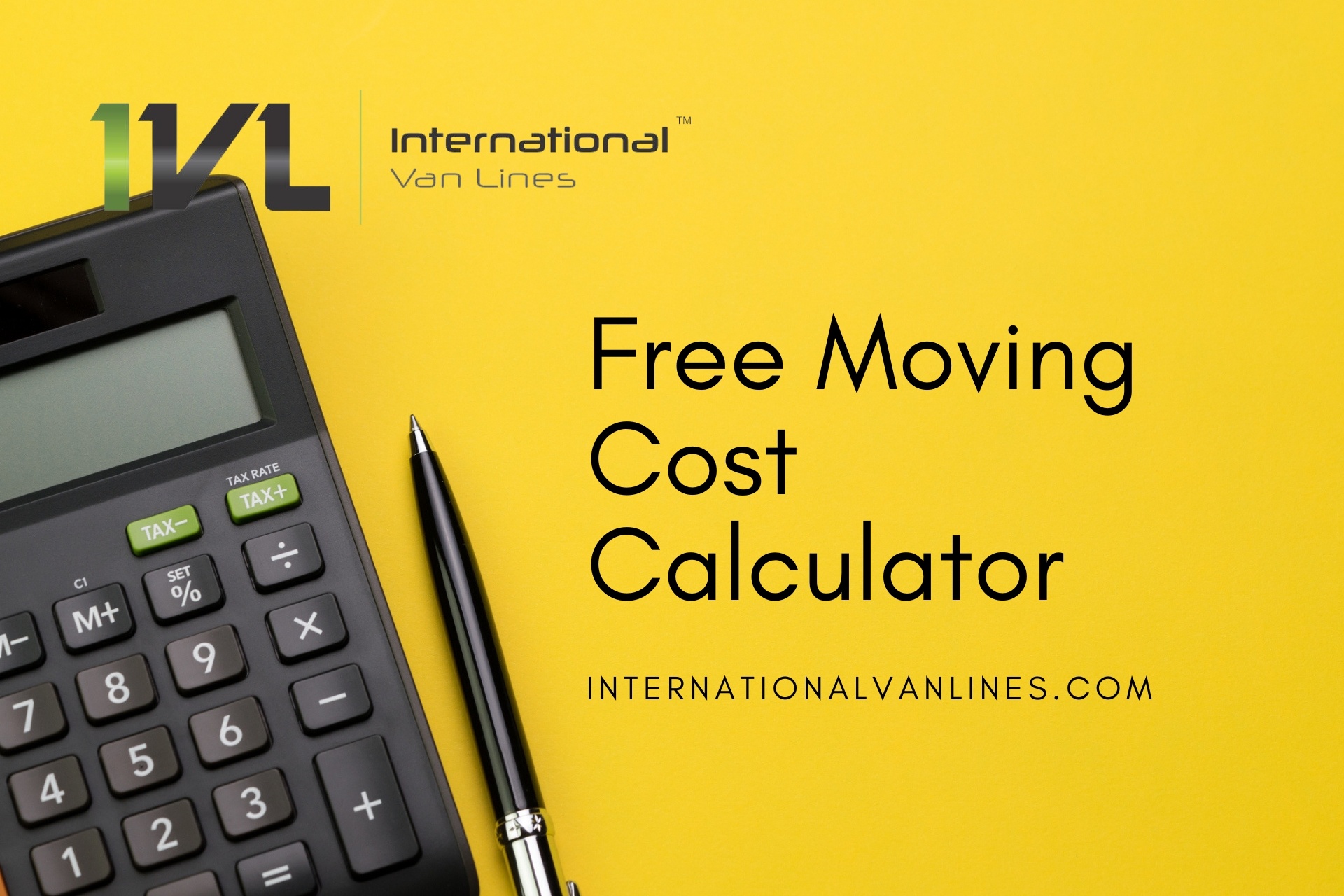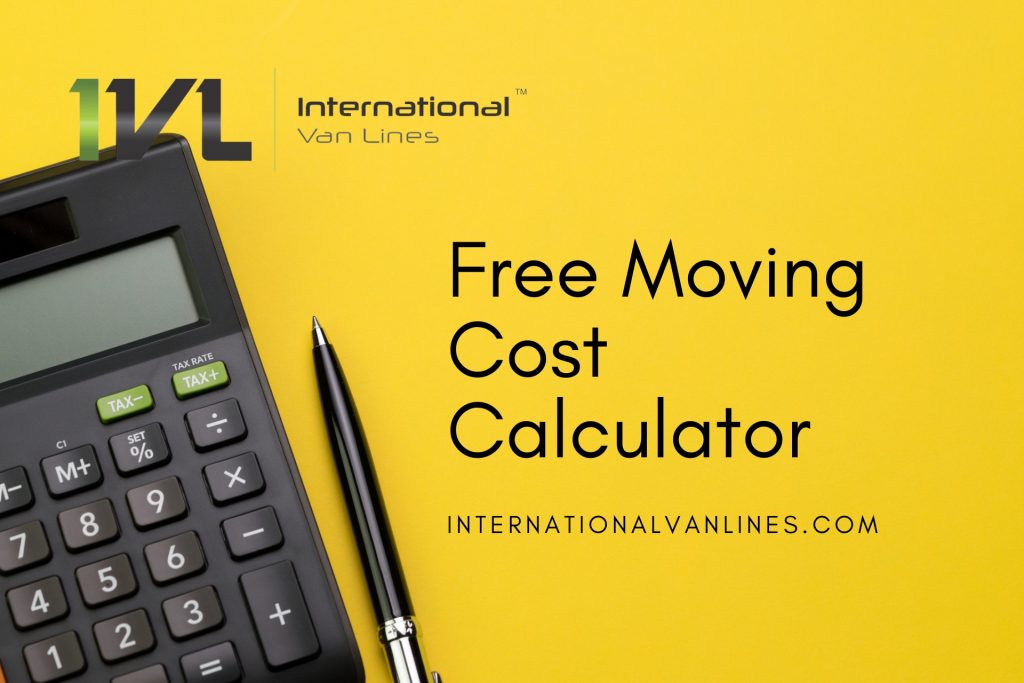 Learn More: Long-Distance and International Movers
What services do international moving companies provide?
Each moving company has different services and extras. When choosing a mover, find out which services are offered and review your options. When looking for international moving companies in Texas, you want them to provide these basic services:
Ocean freight: Your belongings would be sealed inside steel containers. These containers come in different sizes, helping you move between 1 and 7 rooms of furniture and other belongings. If your load is small, you can share containers with other owners, saving costs. The exact terms will need to be worked out depending on your needs. You should receive your belongings between 20 and 60 days after shipping.
Air freight: Air freights may be your best option if your international move has a strict deadline since air freights are the fastest way to move internationally. Also, air freights land at the international airport nearest your destination, which tends to be inland and makes moving your belongings to your door easier. However, air freights are significantly more expensive, though. A $195 maritime move may cost $1,000 by air.
Learn More: The Ultimate Guide to International Moving Services
Do international moving companies provide other moving services?
International movers have a variety of services available to help you relocate. These other moving services can provide convenience to customers who want additional assistance.
Packing & loading
Some international moving companies in Texas offer customized packing services, fully or partially packing your belongings. Depending on the company, you may get packing services such as:
Packing all of your belongings for improved padding and safety

Packing only the specific belongings you indicate while you pack the rest

Unpacking at the destination

Special crating services for belongings such as large mirrors and glass tabletops

Packing electronics and network devices

Additional services like cleaning and debris removal
Disassembly & reassembly
For complex furniture pieces that need to be disassembled and reassembled, companies will expedite the process by disassembling them themselves, packing them, and reassembling them at the destination.
Storage
For various reasons, you may need to store your belongings for a certain period before being able to move them or just have storage space while you figure out what to do with them. Many international moving companies in Texas offer containers or warehouses to store your belongings for days, weeks, or months.
How much does international moving from Texas cost?
Costs for an overseas move from Texas range between $2,000 to over $10,000, depending on the size of your house, the number of items, and the final destination. Many factors come into play to determine the final cost of your move.
Hiring Movers
The price of moving your belongings from your home to the installation from which they'll be shipped overseas depends on several factors. The amount of furniture and the time it takes to pack and transport it will be the most important. Having to go through stairs or elevators will also add up in terms of time. Considering all factors, moving a one-bedroom apartment may cost between $600-$800. Multi-bedroom residences will be more expensive.
Freight Services
Depending on factors like the size of your move, the distance to the destination, the time of year, and the moving company, your international move may cost between $3,500 and $8,800 for 1-2 bedroom homes, between $8,000 and $13,600 for 3-4 bedroom homes, and between $11,000 and $16,000 for 5-6 bedroom homes.
Insurance
Despite companies' best efforts, things can go wrong. Accidents and other circumstances may lead to damaged goods. Some international moving companies may offer insurance services, or you may need to contract a third party to insure your belongings. The terms and costs vary depending on the value of your belongings.
Learn More: International Moving Cost Calculator
How to find a trustworthy international moving company in Texas?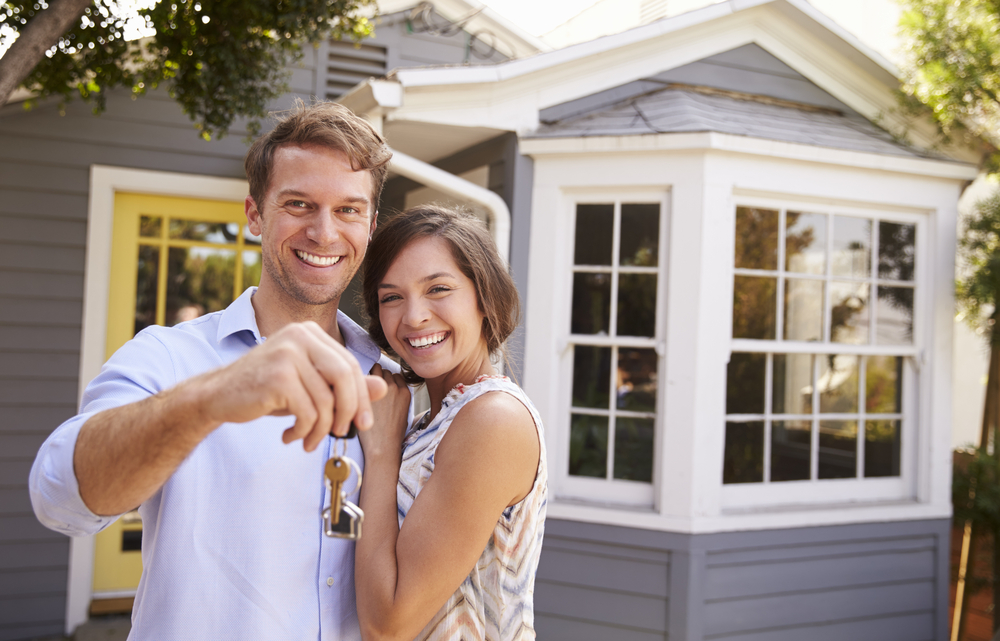 With so many companies offering the same service, how do you know which one to trust? Here are some things to keep in mind:
Licensing: All moving companies must have a USDOT number, a unique numeric identifier. If they have a valid USDOT number, you know they are legally allowed to operate in the U.S. Be aware that USDOT numbers need to be renewed yearly, so check their validity too.
Reviews: Check their reviews on Google and other business review companies, especially the ones dedicated to moving companies. Pay special attention to reviews that are detailed and explain their process clearly.
Read the fine print: Regardless of what any sales representative tells you, what's in these contracts is what the company offers and how they do business. Read the agreement (s) thoroughly and make sure you agree.
Ask for referrals: Check with friends and family members who have recently moved overseas to get recommendations on international shipping companies in Texas that they used or heard about.
Learn More: How To Find The Best International Moving Companies Near Me
How to prepare for international moves
International moves are no easy task and cause their fair share of stress. Follow these recommendations to be the most prepared for the upcoming move.
Know what type of shipping container you need
This sounds simple, but it's important to know the size of what you are moving and where it will fit in your shipping container. Do your best to ensure that everything fits within the terms and conditions for international shipping containers, usually between 20 to 40 feet.
Identify the right company and shipment for your needs
First, you need to identify the company that will best serve your needs before contacting them. There are several different types of companies that provide international moving services:
Full-Service International Movers: These companies offer complete relocation packages, including packing materials, insurance coverage, and transportation by air or sea freight cargo. International moving companies like International Van Lines in Texas fall under this category.
Containerized Shipping: Containerized shipping only involves renting a container for storage purposes rather than transporting items from one place to another. This method may be more affordable than full-service moving. Still, it can also result in additional fees if there are any issues with damage during shipping or customs inspections upon arrival at their destination port location.
Third-Party Moving Services: Third-party movers act as middlemen between homeowners seeking help with large-scale moves and professional transportation providers such as cargo ships or airplanes.
Don't forget about insurance
You should remember insurance. It is one of the most important things to consider when hiring an international moving company. You need to ensure that they have the right kind of insurance coverage and that they can provide proof if you ask for it.
Depending on the terms of your contract with your company, some items may not be covered or require additional payment. Ask as many questions about your insurance policy before signing the contract.
Frequently Asked Questions (FAQs)
How much does it cost to move stuff internationally?
The final price varies based on many factors, like the size of your move, the distance traveled, visas, fees, and many more. For a rough outline, keep these costs in mind:
Between $3,500 and $8,800 for 1-2 bedroom homes

Between $8,000 and $13,600 for 3-4 bedroom homes

Between $11,000 and $16,000 for 5-6 bedroom homes
What is the best way to move internationally?
Sea freight is the most common and cost-effective way to move your belongings internationally. Air freights are considerably faster but more expensive, allowing you to meet a deadline in exchange for higher fees. The best way to move internationally is the one that helps fulfill your needs most effectively.
How do I choose an international moving company?
Having the right company is critical if you're planning an international move and want to be as prepared as possible. Here are some things to remember when narrowing down your options:
Check for proper licensing. Make sure they have a valid and active USDOT number.
Check online reviews. Scour the net looking for detailed experiences explaining their process. Check any complaints with the BBB.
Ask the right questions. Get to know their insurance terms, whether they employ contractors, their packing process, and other relevant information.
Get different quotes. Always shop around for various options to help you check if a company is charging too much for the same services and value.
Moving From Texas? Hire the Right International Moving Company!
Achieving a smooth move while working with an international moving company requires planning, maintaining good records, and being attentive to details throughout the process. If you're looking for a reputable international moving company, contact International Van Lines today, and let's get started.
Additional Information about Texas