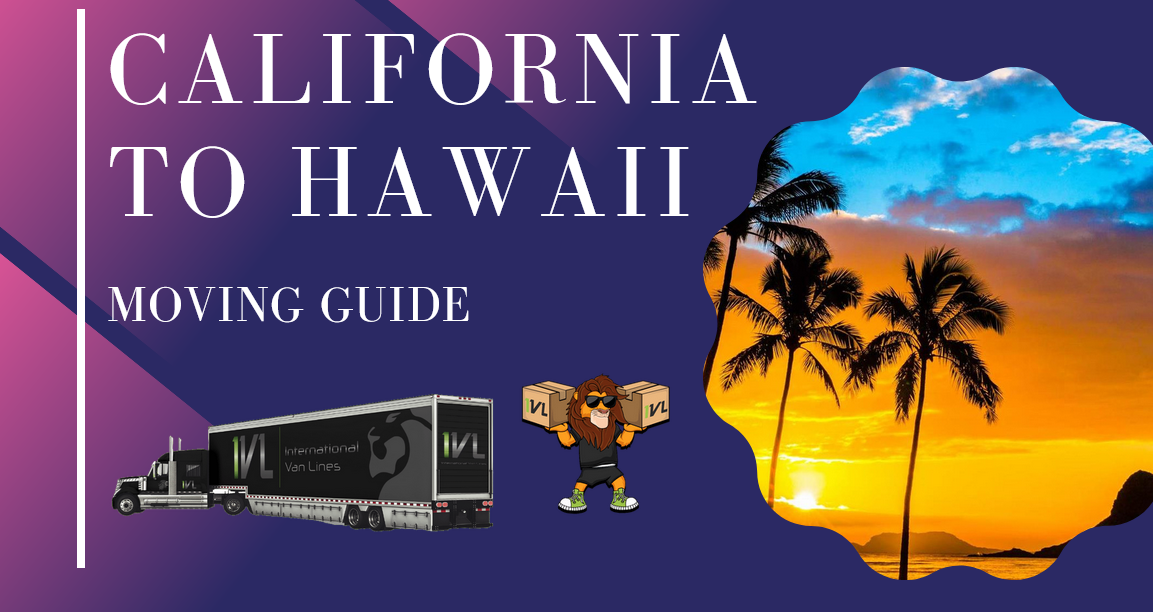 Moving From California to Hawaii – All you need to know

Moving to Hawaii is an exciting prospect and one that many people dream of. But it's more complicated than packing your bags and hopping on a plane. Plus, moving from California to Hawaii is different from your traditional long-distance move since you have to ship your household goods via sea freight. This guide will cover everything you need to know about moving to Hawaii from California.

Why are Californians moving to Hawaii?
You're probably not alone if you're thinking about moving to Hawaii. Its high-quality lifestyle and low living cost make it an attractive place for people to live. It also has a lot to offer in terms of outdoor activities and culture.
On top of that, Hawaii can offer that laidback living the islands provide, something many Californians are longing for.
It has excellent weather
The weather is one of the reasons Californians, who are used to warm, sunny skies, are moving to Hawaii. The Hawaiian islands have a wide range of climates, from tropically arid to temperate to polar. However, most of the islands enjoy a tropical climate. The hot season (Kau) runs from June to October, and the cool season (ho'oilo) runs from December to March.
It has amazing healthcare
Hawaii has the best and most affordable healthcare in the country. Hawaii's healthcare system is excellent because of its access and affordability.
Interestingly, Hawaii's healthcare system focuses on prevention and holistic care rather than treatment alone.
It's as diverse as it can get
Hawaii is quite culturally and ethnically diverse. There are people from all over the world in Hawaii. Still, the most predominant ethnicities are:
Asian, especially Chinese, Filipino, Korean, and Japanese

European (mainly Portuguese) and North American

Pacific Islanders like Hawaiians and other Pacific Islanders such as people from Fiji and Guam

Latin Americans, especially Puerto Ricans
It offers island living at its best
Hawaii's culture may have been hampered in the past by colonial powers. Still, today the islands are enjoying a renaissance of traditional Hawaiian traditions and the inclusion of cultural practices from immigrant groups.
Learning and using the Hawaiian language is important to many people of Hawaiian heritage, as are many other traditions like the voyaging canoe, the art of tattooing, traditional music, Kapa (bark cloth) making, and the hula.
Hawaii is also known for its relatively laid-back culture compared to big American cities.
Read More: Moving to Hawaii.

Cost of moving from California To Hawaii
On average, moving from California to Hawaii can cost anywhere from $4,400 to $12,000. The cost varies depending on how many belongings you'll be moving. Unlike other long-distance moves, there's only one way to send your household goods from California to Hawaii: ocean freight. Because of this, you must account for packing, container, freight, and logistic expenses.
For a 2-bedroom move, you're probably looking at a cost between $2,400 to $5,400, while a 4-bedroom move may cost between $6,200 to $9,200.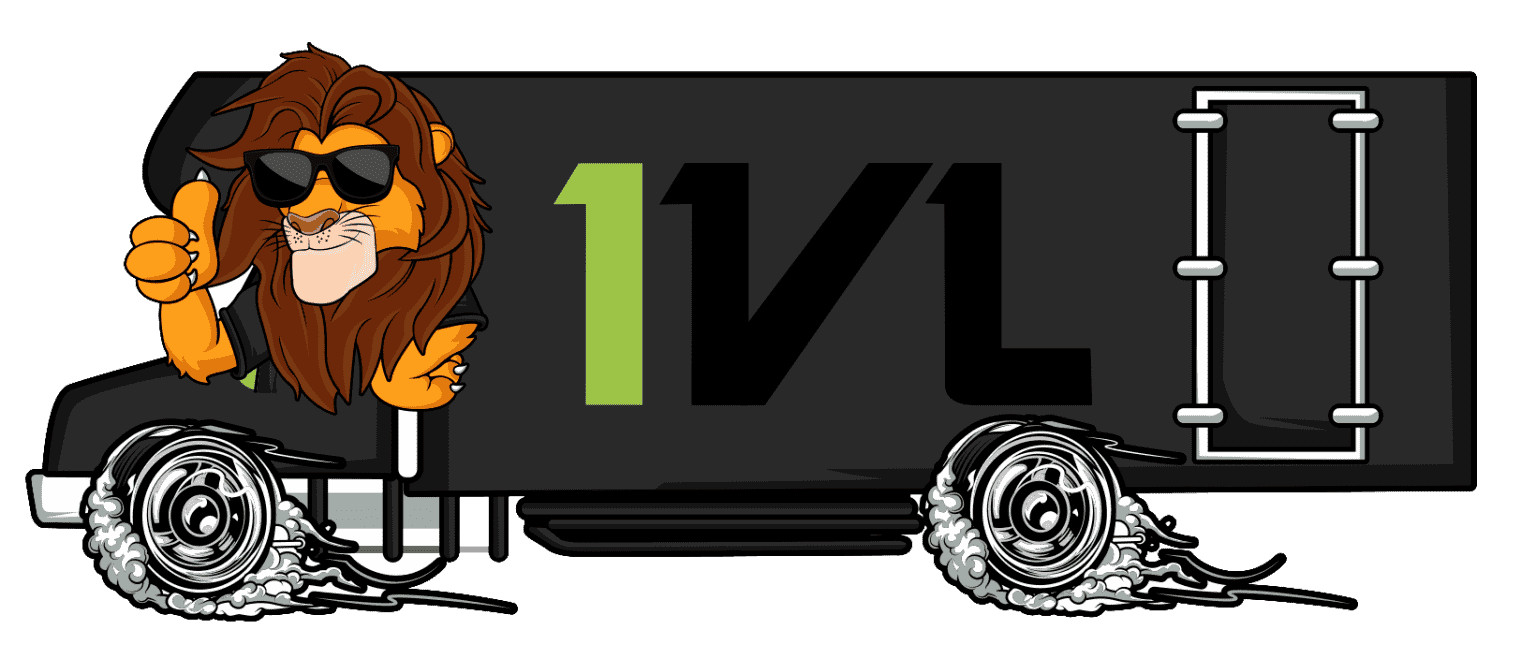 Check Out: Moving Cost Calculator

Cost of living in Hawaii vs. California
California and Hawaii are more expensive than the American average for all states. Hawaii has a cost of living index of 170, meaning it's about 70% more expensive to live in Hawaii than the national average (100). However, California's cost of living index is 149.9 (almost 50% more expensive than the national average).
Still, rent prices in Honolulu, Hawaii, for example, are 17% lower than in Los Angeles, according to Numbeo.
Housing prices are also an important cost of living factor. In this area, both Hawaii and California are also above average. The median home price in Hawaii is around $732,000, while in California, the median home price is nearly $700,000.
Finally, grocery shopping is considerably more expensive in Hawaii, given its remote location, which increases transport costs for imported products. California's grocery cost index is 105.1 (5% higher than the national average), while Hawaii's is 150.7, considerably more expensive than California's and the national average. Yet, restaurant prices are 4.6% lower than in California.
How long will it take to get my stuff from California to Hawaii?
Generally, a trip between Honolulu and California ports takes 6 to 9 days. You should add a few more days for neighboring islands and expect anywhere from 9 to 14 days.
If you need to store belongings for some time, know that most companies that can coordinate a move between California and Hawaii are likely to have storage facilities. They may even give you a discount. If they don't, however, you may need to coordinate your storage and move with multiple companies. It may be simpler to choose a company that can offer both services.
Read more: Moving Companies in CA.
Know more about Transit Times for Moving here.
What are the best places to live in Hawaii?
Finding a place to live in Hawaii can be difficult. The good news is that you will find many options for renting in Hawaii, but you need to know what kind of place you want and how much it will cost. Here are some of Hawaii's most popular locations to relocate to:
Honolulu: Honolulu is the capital city of Hawaii and home to over one million people. It's also the most populated city in the state, so if you're looking for a bustling metropolis with plenty of museums and cultural attractions, Honolulu might be for you.
Kailua: In Hawaiian, kai means "ocean," and lua means "two," so Kailua can be loosely translated as "two oceans." Kailua is also one of the most affordable cities, making it perfect for settling down.
Hilo: Hilo, Hawaii, is the largest city on the island of Hawaii and is home to 43,000 residents. It's known for its rainforests, waterfalls, and volcanoes. Hilo is also home to a massive medical facility and has a University of Hawaii campus, which is excellent for young people.
Kahului: This seaside town is located in Maui's central valley, and many residents commute to Honolulu for work. It's the home base for many domestic airlines, including Hawaiian Airlines, American Airlines, Delta Air Lines, and United Airlines, opening many work opportunities.
Kalaheo: Kalaheo is a small town on the East side of Kauai. It's one of the most affordable places to live in Hawaii and has become increasingly popular. Kalaheo is a great place for families because it has all the amenities you need without any major city hustle or bustle.
Pros and cons of living in Hawaii
There are many reasons people want to move to Hawaii. Warm weather, affordable housing, and great income potential have always played a huge role in people who choose to live on the islands. But moving from California to Hawaii doesn't come without its fair share of pros and cons. It is important to understand both before making your decision.
Pros:
It's one of the safest states in the country, with low violent crime rates

Sunny, temperate weather

Laid back and slow pace of life

High quality of life

Great for people who love the outdoors, with over 120 beaches and many more additional natural attractions
Cons:
Public transport options are limited. Most people get around by scooter or car. You have bus systems on the Oahu and Maui islands, but that's about it.

For some people, the lack of proper autumn and winter may be a negative

The saltwater in the air will rust your car faster

Unexpected rain storms between May and October

Hawaii it's also vulnerable to natural disasters like high tides and hurricanes

High cost of living
What should you know about living in Hawaii?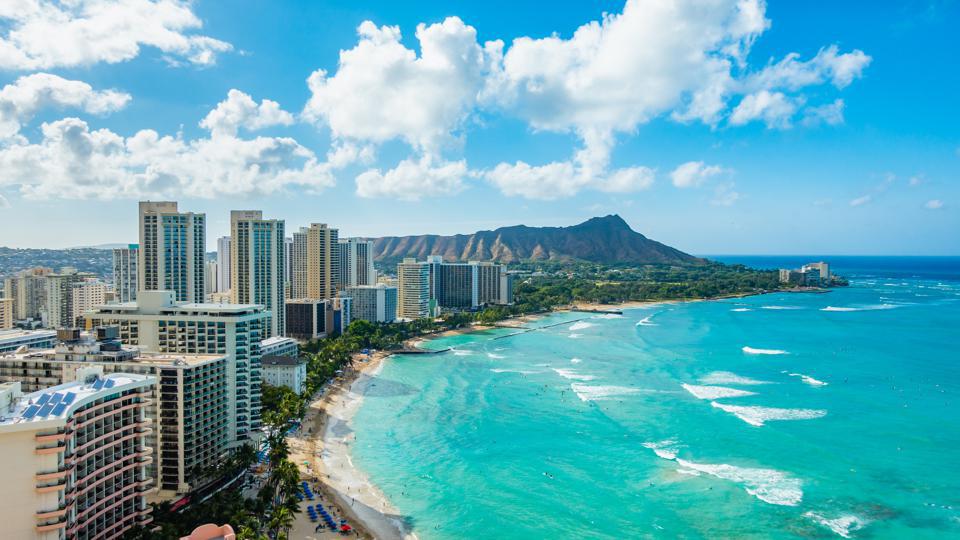 Hawaii is one of the most beautiful places in the world. It has a very laid-back attitude reflected throughout all aspects of life. Here are a couple of things about living in Hawaii you should know.
Demographics
As mentioned above, Hawaii is quite diverse, with people of Asian heritage being the majority. The racial composition of Hawaii was:
Asian: 37.64%

Two or more races: 24.29%

White: 24.15%

Native Hawaiian or Pacific Islander: 10.40%

Black or African American: 1.88%

Other race: 1.39%

Native American: 0.25%
School systems
The Hawaii Department of Education is one of the oldest in the country. Hawaii's school district is the only one in the US that encompasses the entire state rather than smaller regions.
There are approximately 300 schools throughout the state, with most of them located on the island of Oahu and the rest spread across the other islands. The public district offers online classes, and in Honolulu, parents can enroll deaf or blind children in the Hawaii School for the Deaf and Blind.
Job Opportunities
There's been a recent influx of remote workers in Hawaii in the context of the COVID pandemic. For them, the island of Oahu is probably the best, given it's the most populated and connected to the mainland.
The tourism industry is quite large for people looking for in-person jobs in Hawaii, but so is healthcare. There are also Army and Air Force bases in Honolulu (the capital city), which employ many residents. The Bank of Hawaii, Aloha Air Cargo, and Hawaiian Electric are other top employers.
Honolulu has a job market that is comparable to other metro areas of similar size.
How to move from California to Hawaii?
Moving to Hawaii is a big change, but it can be a great experience for the right person. If you're considering moving there, here are some steps to get started.
1. Organize your finances
Moving is expensive, and moving abroad can be even more so, but planning and doing your research will make things easier. If you're moving from California to Hawaii for a job or internship opportunity, then consider what that company pays in terms of housing stipends or reimbursements for relocation expenses as part of its benefits package.
2. Find a place to live in Hawaii
The rental market is very different from California, so you must research before committing yourself. Rentals are listed based on location, unit size, and amenities (such as parking). Each of these factors affects how much it will cost per month or year, depending on whether they are included in your rental price.
3. Start getting ready for the move
Start months before the estimated move date. There's an ocean between California and Hawaii, so you must prioritize the stuff you need the most. Make a list early, start selling or giving away things you don't need, and prepare for what you do. Create an inventory of all your items, this will help you get a more accurate quote from different moving companies.
4. Get long-distance moving quotes from different companies
Explore multiple companies and ask for numerous quotes. Be specific and honest about the estimated amount of furniture you need to move to get the most accurate quote possible. Compare quotes and determine which combination of costs and services works best for you. When evaluating quotes, look at insurance costs, packing and unpacking, loading and unloading, etc. You want to ask for comprehensive quotes that include every service you need.
5. Get long-distance moving insurance
If you can afford it, insure your belongings with the appropriate insurance policies. Also, make a list of all necessary documents and prepare them in advance. The requirements are the same as moving to any other state.
6. Register as a new resident
If you are moving from California to Hawaii, you will need to register as a resident of Hawaii. This means you will need to apply for a Hawaii driver's license and register your car in Hawaii or your boat in Hawaii. Consider getting a passport if you do not already have one because this can be very helpful when traveling outside the country.
Moving to Hawaii? Find the best moving company in California to get started!
Moving to Hawaii from California is no easy task, but you can do it with enough preparation. If you are interested in starting a new life on a beautiful island, contact us, and we'll be glad to provide you with a free quote.