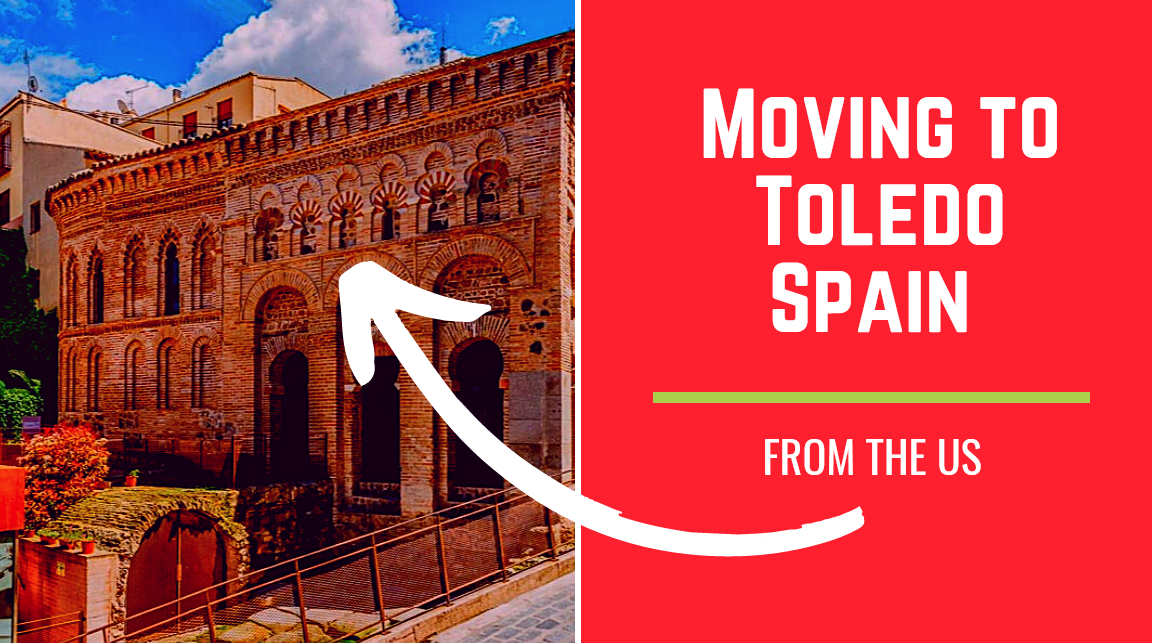 Moving to Toledo Spain from the US
Toledo is a city located in the northwest of Spain and is a great place to live if you're moving from the United States. It has a warm climate and lots of friendly people. The population of Toledo is roughly 250,000 people. If you're from the United States, think of this as a small city like Syracuse or Albany. In this article, we'll discuss why you should consider moving to Toledo from the US and how to make it happen.
Cost of moving from the US to Toledo Spain
An international move from the US to Spain costs between $2,500 to $10,500. The most significant cost factors are your move and the services you need. The final price for your move will depend on the size of your house, the season in which you move, and the type of services you need.
To give you an idea of the cost of moving to Toledo, here are some popular averages:
$4,524 for a 20ft container from Miami
$10,369 for a 20ft container from Texas
A 20ft container works for 1-2 bedroom homes. Larger households will need a full 40ft container or share a 40ft container with other shipments. Some containers are required to make multiple stops to reach their final destination; this will increase the price as well. The best way to secure an accurate estimate is to request a personalized quote from an international moving company.
Top 5 Movers to Toledo Spain

Read More: What's the cost of moving to Spain from the US?
Timeline for shipping your household goods from the US to Toledo
There are two ways to ship goods from the US to Toledo, Spain:
Ocean Freight (17-44 days): Most international moves involve sea transport. It's the best and most affordable way to transport your household goods. You can either get a less-than-container load (LCL) and share your contents with other shipments or a full-container load (FCL) and have your goods transported in a filled container.
Air Freight (2-6 days): Rarely will international moves involve air transport. This is because air shipping is significantly more expensive. However, we sometimes recommend using air freight for fragile or valuable goods.
Read More: The Ultimate Guide to International Moving Services.
CLICK HERE FOR Transit times for International Moving
What to expect when moving to Toledo, Spain, from the US
Toledo is a small but lovely city. Once the capital of Spain and known as "the fairest spot on earth," Toledo has been declared a UNESCO World Heritage Site. It's easy to get around Toledo on foot or by bike; the city center is compact enough that it doesn't take long to walk from one place to another, but there are also buses frequently running throughout the day if you choose not to walk or ride your bike all over town!
You can also take ferries across the Tagus River from Madrid; these are incredibly convenient if you're planning on visiting both cities before moving (or after).
Moving to a new country is exciting and can be the perfect opportunity to explore a new culture. However, it's also important to know what you're getting into before you move. Here are some things to expect when moving from the US to Toledo, Spain.
The cost of living in Toledo
The average cost of living in Toledo is $780. As a small town, most of the cost of living is affordable. For example, rent prices in Toledo are 82% cheaper than in Miami. Other prices are also lower in Toledo, including restaurants (55% lower), groceries (58% lower), and overall costs (49% lower) compared to prices in Miami. According to Numbeo, you only need $2,500 in Toledo to maintain the same standard of living you would in Miami with $6,900!
Climate
The first few months in Toledo might feel like a tropical vacation since it's warm all year. For the most part, summers are hot with clear skies. The temperature fluctuates between 34F to 93F. But get ready for an actual winter, even though there isn't any snowfall. However, don't expect temperatures to drop below 25F or above 100F.
Culture
Although Toledo is not a major Spanish city, it has a significant past. As the capital of Castile and León, Toledo is a city with a lot of history. Different cultures have conquered it many times, so its architecture reflects that. There are still remnants of these conquests, including Roman ruins, Jewish synagogues, and Christian cathedrals and castles.
Toledo's most famous buildings include El Greco's Santo Tomé (Saint Thomas) Church; La Catedral de Santa María de Toledo (Saint Mary Cathedral); El Alcázar (the Castle), which houses several museums; Museo del Greco (the museum dedicated to El Greco); Iglesia San Juan Bautista (St John Baptist Church); and Monasterio de San Juan de Los Reyes (Monastery of Saint John).
And Toledo is also known for its great food! While certain dishes like roasted suckling pig with rice pudding might sound too exotic, be open to exploring new cuisines.
Safety
For the most part, Toledo is a very safe city. However, pickpockets and robbers target crowded areas, so it's best to stay away from them. You're probably better off avoiding touristy areas as well—they're often busier than average and, therefore, more likely to be targeted by thieves.
Also Read: What Americans Living in Spain Should Know
Where to ship when moving to Toledo, Spain
Toledo is only 74 miles away, about an hour's drive away. However, there is no port access to Toledo. As a result, your household goods will most likely be shipped to one of the major ports of Spain (Bilbao, Barcelona, Valencia, or Gibraltar). The closest port to Toledo will be Valencia's, about a 4-hour drive.
When choosing where to ship your goods, remember to work with an international moving company with agents overseas. Having customer support in Spain will ensure you're not on your own to handle any issues or customs hiccups that could arise with your move.

Tips to prepare for your move to Toledo, Spain
Moving is stressful. There's no way around it. However, the more prepared you are for your move, the less stressful it will be for you and the family. So, if you're planning on moving to Toledo and want to make the process as easy as possible, here are some tips to help you get organized before packing your belongings.
Start packing early. Packing early is the best way to get your move to Toledo on the right foot. Ideally, you should begin packing as soon as you know you're moving. Remember that it may take longer than expected if you do it at the last minute.
Make a checklist. Make a list of all the household items you want to take with you when moving to Toledo so that no one forgets anything important or valuable. You can also make a note of any sentimental items, like photographs or childhood toys, so they don't get left behind accidentally.
Downsize. Sell or donate, so you aren't hauling around items you don't need. You can save time and money in the long run by getting rid of the things you don't need. Instead of packing these items up and then unpacking them again when you arrive at your new home in Toledo, sell them so they can go to someone who will use them.
Be ready for more bureaucracy. You must register with the police, social security system, tax authority, and local health center. You will also need to register with your local council (the ayuntamiento). You can find many local agents who help expats with this paperwork.
Polish up your Spanish skills. If you don't have any Spanish skills, take some classes before moving. Once you get here, finding a class will be much harder and more expensive.
Bring your medications. Finding a favorite food or medicine in Toledo can be difficult, and you might have trouble finding it for months. If you have any food preferences, bring some with you when you move. Likewise, if certain medicines work best for your body, bring those as well.
Choose a moving company early. It may seem like more work than it's worth at first glance, but choosing a moving company early on can save you from dealing with last-minute stress and money in the long run. They can also help you ensure all your paperwork is up-to-date for your move.
Sort all your affairs. It seems obvious, but lots of people forget about this. Months before your official moving out date, you should sort all your affairs. This includes canceling subscriptions and memberships, paying off credit cards, and notifying the postal service about your move. If you don't have time to do all of this, try to leave someone behind with authority to do this for you.
Get copies of your documents. As you get ready to move to Toledo, ensure you have all your legal documents up to date. In addition, get certified copies of your birth certificate, marriage license, divorce, and even your education titles. While you can also obtain this at the US embassy in Spain, bringing them with you is better to save time and money.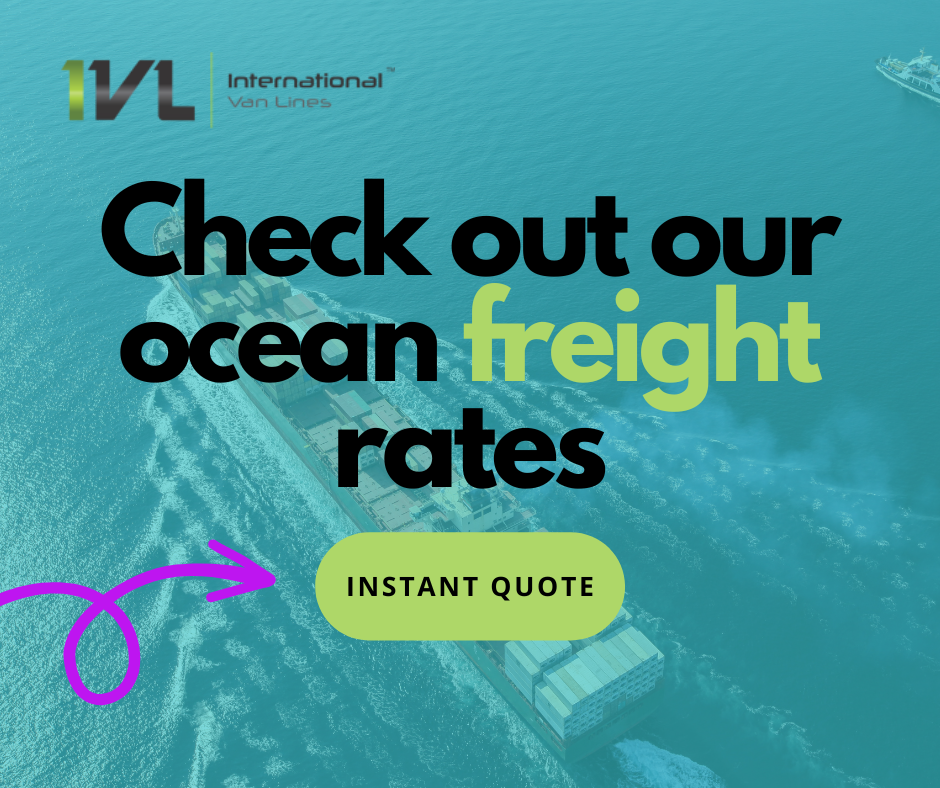 Also, check out: Moving to Spain from the US.
Bottom line
Moving to a new city is always challenging, but Toledo has so much going for it that it's worth visiting, even if you're not moving there. The city is beautiful and full of history. It has lots of good restaurants, bars, and shops as well as things to do, like hiking trails in the nearby hills or cycling along the river Tagus.
At International Van Lines, we have decades of experience helping people from the US relocate to Spain. If you're ready to start your move to Toledo, contact us today and request a free quote.