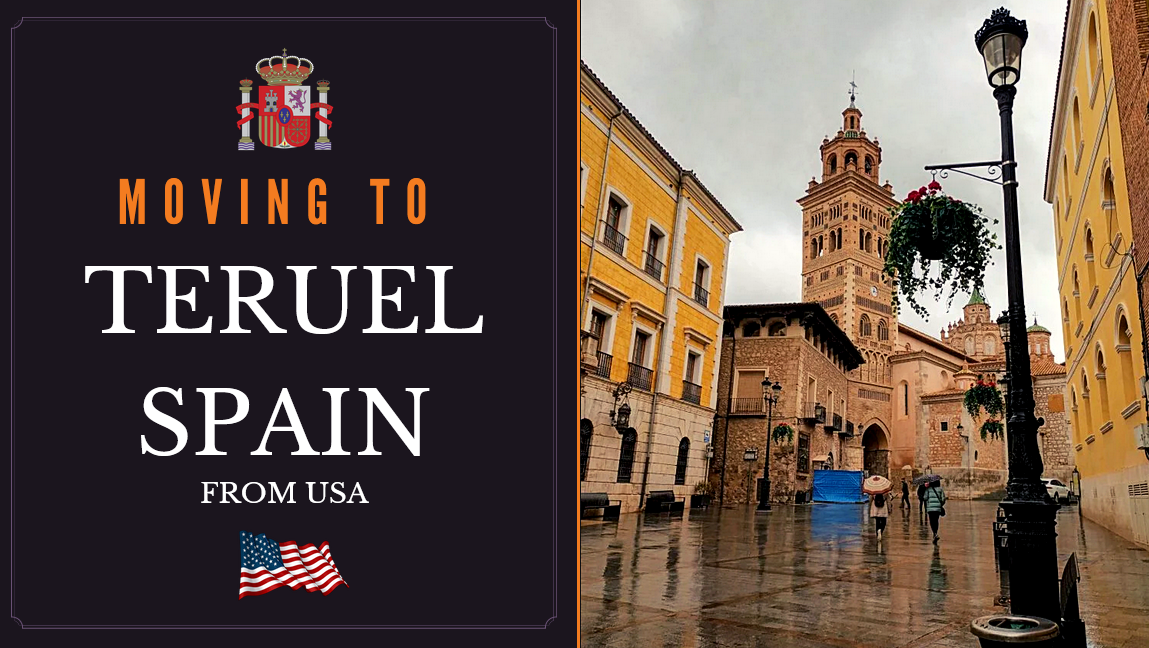 Moving to Teruel Spain from the US
Moving to Teruel Spain from the US – All you need to know!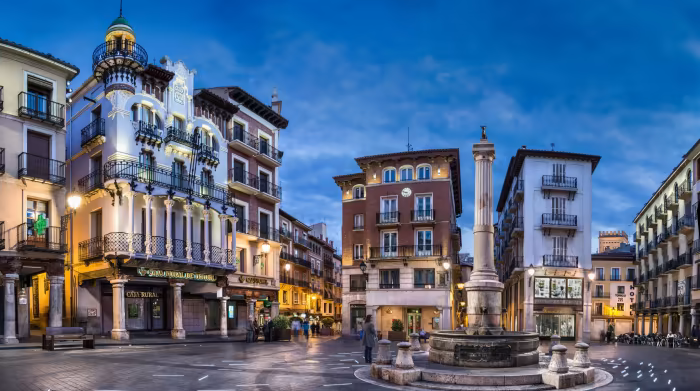 Teruel is a small historic city in Spain. It is known for being near the mountains and has a rich history and culture that you can experience daily. Teruel is also a great place to live if you want to be close to nature. According to Spain, at least 39,812 people living in Spain are from the US. If you are also planning to move to Spain, you might consider Teruel. In this guide, we'll talk about everything you need to know before you move.
Click here to know How much you need to save befor you move.
Cost of moving from the US to Teruel Spain
On average, a move from the US to Spain is between $2,500 to $10,500. However, the cost can vary based on your location, your household's size, and even the season of your move. Moving to a new home involves numerous arrangements, such as securing permits and coordinating schedules. All of these factors affect the final cost.
Here's an idea of what to expect:
A 20ft container from Miami to Teruel averages $2,354.
A 20ft container from New York to Teruel averages $2,503.
A 20ft container from Texas to Teruel averages $3,431.
A 20ft container from Los Angeles to Teruel averages $7,198.
Keep in mind these are only averages. Additionally, to these prices, you need to add logistics, packing, unpacking, permits, etc. You should request a free quote from an international moving company to get more accurate pricing.
Read More: What's the cost of moving to Spain from the US?
Cost of living in Teruel vs. the US
On average, the cost of living in Spain is 30% lower than in the US. Additionally, the cost of living in Teruel is 5% less than the national average. In Teruel, food and housing are the most affordable expenses, while transportation costs and health are the least affordable services.
As a tiny town, Teruel might be one of the cheapest places to live in Spain. The city is strategically located close to Zaragoza, Barcelona, Madrid, and Valencia. However, it is still far away from these metro areas to maintain its small-town lifestyle.
On average, an apartment in Teruel goes for €358 to €500 ($367-$525) per month.
How long will it take to get my stuff from the US to Spain?
Teruel is situated in the Eastern part of Spain. However, there are no ports in Teruel. The closest port to Teruel is Valencia, Spain. On average, sea freight from Miami to Valencia takes anywhere between 14 to 22 days. It can take up to 30 days or more from Los Angeles to Valencia. However, depending on the freight company you hire, these timelines can fluctuate.
Also, Check Out: The Best US-to-Europe International Movers
What are the best places to live in Teruel?

Teruel is a very small town with under 35,000 residents. This means most corners of Teruel have a small-town feeling with a very family-oriented atmosphere. Some of the best places to live in Teruel include:
Albarracin: A medieval town named one of the prettiest villages in Spain. It's best for retirees who appreciate history and calm.
Valderrobres: A small town with very little tourist traffic. It's perfect for budget-friendly travelers seeking a unique living experience.
Cantavieja: Situated on a steep rocky cliff, this village is perfect for nature lovers. The city has local bars and coffee shops, making it ideal for younger families.
Calaceite: The perfect village for archeology and history lovers. Calaceite has many historic buildings built in the XVII century that are practically intact.
Mirambel: This village has only 130 inhabitants, but it's a marvelous place for people looking to escape any city life. The town was reconquered from the Arabs, so it has a unique architecture that blends Arabic details with Spaniard touches.
Pros and cons of living in Teruel
Whether moving from a small city in the US or a large metro area, adjusting to living in Spain can be challenging for some people. With Teruel being such a small village, there are many pros and cons to consider before moving.
Pros:
Teruel, the province, has many spots for outdoor activities.

An excellent option for families looking for small-town vibes.

Close to major cities like Valencia, Barcelona, Madrid, and Zaragoza.

You can reach the beaches in 45 minutes.
Cons:
Teruel has a harsh climate, with winters reaching below 0 degrees.

Finding a job as an expat is challenging.

There are better places for young people looking to kick start their careers.
Also, Check Out: What Americans Living in Spain Should Know
What's it like to live in Teruel?
Teruel is located in the mountainous region known as Las Batuecas and is part of Aragon. This charming town has a rich culture and history accessible to everyone who visits. If you're considering moving to Teruel, here are some things to know about life there.
Teruel has a rich culture and history that is accessible to everyone in town
You'll find many churches and palaces built in the style of the Castilian Renaissance, with their ornate decorations and bright colors. If you want to learn more about Teruel's history, there are several museums where you can see artifacts from the past or listen to guided tours. However, you do not need to visit museums to stand in history. Every corner of Teruel has a fantastic story to tell.
Teruel offers some of the best Spanish cuisines at reasonable prices.
The city is known for its high-quality fresh produce, which means that many great restaurants serve delicious meals. You can find everything from traditional Spanish stews like cocido montañés (soup) to international specialties like Thai food and sushi.
Teruel has some unusual attractions to keep you busy
For example, Teruel has been a major bullfighting center for hundreds of years. The city's annual "Bullfighting Fair" attracts over 1 million people from all over Spain to see the fights. Teruel is also home to some dangerous ski runs used during wintertime by those who enjoy extreme sports. And there are plenty of outdoor excursions and opportunities to get your share of adventure.
Teruel has an undeniable small-town charm
Everyone in Teruel is considered to be incredibly charming. As a small town, expect most people and vendors to know each other. As you move there, expect everyone at the local market to know who you are. While most people speak Spanish, many also speak English and would love to sit down and talk for hours. Teruel is very laid-back, like a Spaniard town, so it might take some time to get used to living at a slower pace.
How to move from the US to Teruel
Moving from the US to Spain is quite a challenge, especially moving to a small city like Teruel. But, if you're ready to call Teruel home, the sooner you start planning, the better. Here are some tips to help you get started:
Make all legal arrangements: Spain has a handful of visas available for foreigners who want to relocate there. Talk to a legal advisor to know which visa is right for you.
Downsize and make an inventory of what you're bringing: Start getting rid of things you know you're not going to use; remember that houses and apartments in small towns like Teruel are much smaller than average homes in the US. Make an inventory of everything you want to move over to Spain. This will help you get a more accurate quote.
Look for international moving companies: For such a move, you want to hire experienced, licensed international movers that can assist you throughout the process. Pick a company that understands the legal requirements, has customs experience, and can help you work around any mishaps that could come up in the process.
Get moving insurance: Once you find the right company to work with, ask them about international insurance. You want to ensure all your belongings are protected at every step of your journey. Most respected international moving companies will include some level of insurance. Ask to see the different insurance options to find the one you feel the most comfortable with.
Organize your affairs: Start getting all your paperwork ready, make copies of important documents, notify all organizations about your move, and start organizing your affairs to leave the country. A legal advisor or your moving company can help you write a list of everything you need to do before the move.
Arrange any storage needs: If you don't want to bring everything with you immediately, ask your moving company for help with storage solutions. Most companies have arrangements that can help you save more money.
Also, check out: Moving to Spain from the US
Moving to Teruel Spain from the US?
Work with the best international moving company in the country!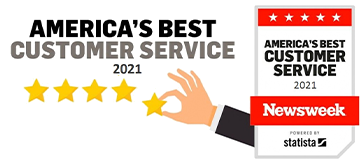 Moving to Spain is quite an adventure. But, when you work with the right international moving company, the process can be as smooth as possible. International Van Lines has decades of experience helping people with international relocations. We can help with cargo shipment, customs clearance, and much more. Ask about our door-to-door service as you plan your move from the US to Teruel. If you have any questions, don't hesitate to contact us today; a team member will be happy to answer your questions.