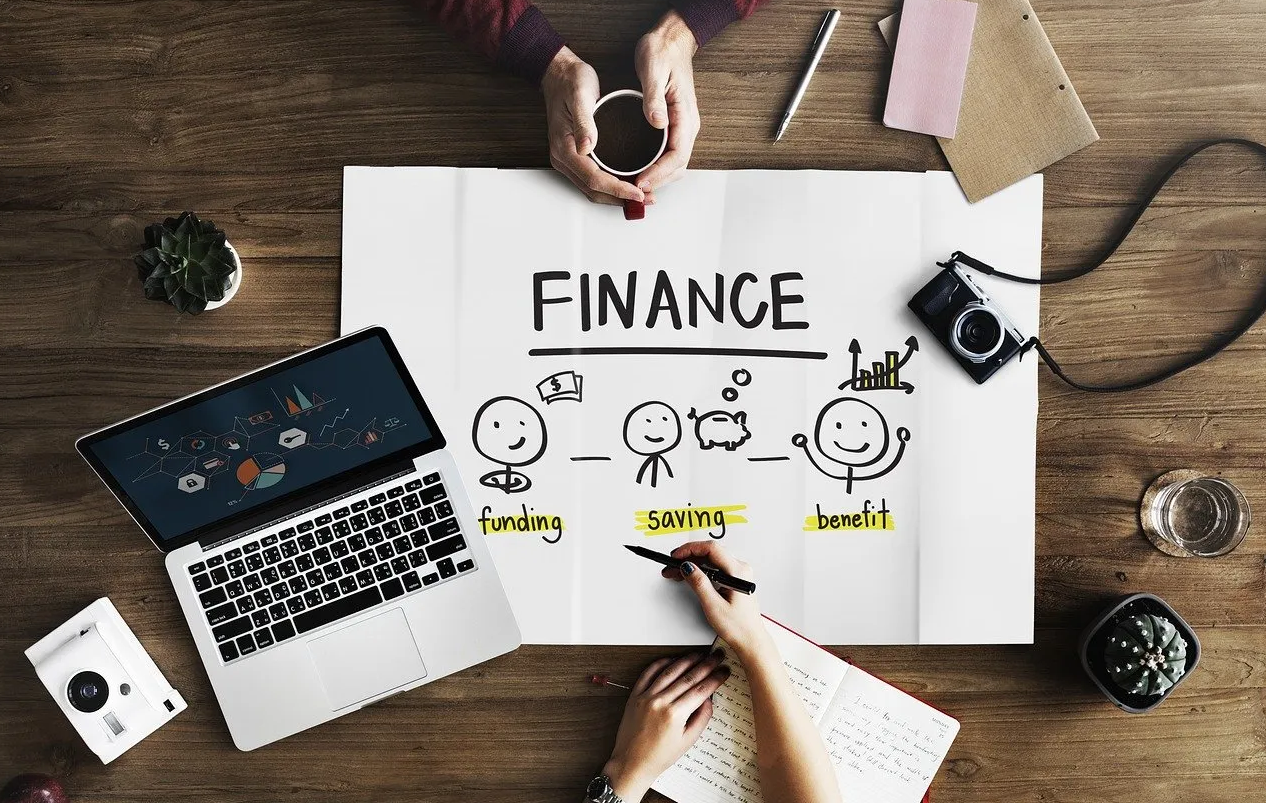 How to Manage Your Finances When Moving Overseas
Moving abroad is a big and exciting turning point in the life of many people. But while it's easy to be swept by promises of new job opportunities, exciting new cultures, and lifelong friends, we need to stay grounded in the reality of financially planning for your move, which is no easy feat.
Because planning for such a difficult life change can be confusing and overwhelming, let's walk through the most important things to consider when managing your finances ahead of, during, or right after an international move.
Read Here: Pros and Cons of Living Abroad

1. Set Up a Budget for Moving and Living Abroad
Creating a moving budget is the first step to a financially responsible international relocation. It helps recognize the major expenses that will make up most of the final cost.
To help you draft a budget, you have to consider the following:
The cost of living in your new country

If your visa requires proof of funds or income

The lifestyle you want

Healthcare and insurance

Emergency funds
Use this checklist to help you plan your budget for moving overseas. Do your best to allocate averages for each item so you can start making a savings plan.
International Move Expenses
Visa application fees and medical exams

Legal fees (if applicable)

Airline flights and other transportation

Shipping your belongings
Living Abroad Expenses
Healthcare and insurance

Rent for four months

Living expenses for at least three months
Other Expenses to Consider
Read Here: All about moving overseas with pets
2. Research Exchange Rates and Fees
Transfer fees, in particular, can greatly increase your spending if you don't plan accordingly for the schemes of the payment processor or bank you plan to use. To decide the best system to manage your finances before moving overseas, you'll have to research currency exchange options and compare the rates for each while considering their transfer fees.
Likewise, you'll have to learn how to use exchange rates to make them work to your advantage.

3. Keep Your Bank Account Back at Home
Maintaining a bank account in your home country allows you to manage financial obligations back home, lets you financially reintegrate more easily if you come back, makes family remittances easier to handle, and more.
Keep a bank account with no foreign transaction fees. You want to avoid getting charged for transfers or payments.
Top International Moving Companies for Moving Overseas
Here is a table of the top International Movers in the US.
Ratings are based on Years in Business, Reputation, and Customer Reviews.
4. Open a New Local Bank Account and a Credit Card
There's no way to manage your finances abroad without a bank account. We know this seems too obvious, but it's often ignored or delayed. A local bank account is paramount, especially if you plan to receive a salary. You'll also need it to pay for utilities, rent, and other local payments.
You'll also want to get a local credit card, which can help you avoid foreign exchange charges and international transaction fees. Opening a local credit card can also help you build credit abroad. This is particularly important if you plan to buy a car or a house.
Know More Here: The Ultimate Guide to Finding Work Overseas
5. Get Familiar With Your New Tax Situation
Different countries have different tax systems, and you'll have to get up to speed on how your new tax system works to become a responsible taxpayer as soon as possible.
The tricky part is that you'll have to learn entirely new tax laws and regulations, some of which may clash with the system you're used to.
Even though you're living abroad, you're still a citizen in the country where you hold residency. Depending on where you live, you may be required to file taxes. While you can file taxes yourself, working with an accountant who understands your situation is best to avoid getting double-taxed.
6. Set Up Online Banking
Once you have a local bank account, find out how to set up online banking. Online banking allows you to access your account(s) and perform transactions from the comfort of your home or on the go, 24/7. This saves you the time and communication skills necessary to go to the bank and do everything with the help of an employee.
Most modern banks have a mobile app for online banking, so download it, set it up, and start using it.
Read Here: Top 10 Countries to work and live abroad
7. Keep Track Of Your Spending
Tracking your spending will be crucial for managing your finances effectively while living abroad. Consider the following when exploring ways to track your spending:
Categorize your expenses to understand where your money is going (transportation, housing, remittances, etc.)

Maintain a spreadsheet where you break down your spending into the categories above

Set reasonable spending limits based on your needs

Use a budgeting app or software
Read More Here: How to adapt to a new culture when moving abroad
8. Continue Planning for Retirement
While you won't have a 401(k) figure overseas, you should still build your retirement plan. You can continue contributing if you already have an individual retirement account (IRA). However, you should consider other options to grow your money for retirement.
As an expat, it's best to work with a financial advisor to help you find the best way to plan for retirement while living abroad. Especially since there are intricate tax implications you may not be aware of. For example, the IRS views even foreign retirement account distributions as taxable income.
Know More Here: Expat Guides – Best Places to settle abroad
Resources for Americans Living Abroad
If you're planning to relocate overseas, here are some resources that can help you manage your finances when moving overseas.

Internal Revenue Service (IRS): You must familiarize yourself with your new tax situation. To better understand when to pay taxes and how to file them, the IRS has a couple of resources to guide you in the right direction.

Remember, managing your finances when moving overseas, while tricky, is extremely important. Don't hesitate to hire a financial planner or advisor to help you sort things out. While this might be a steep investment, it can provide much-needed guidance and peace of mind. It can also help you avoid costly mistakes down the line and help you manage your finances when moving overseas

More about International Van Lines