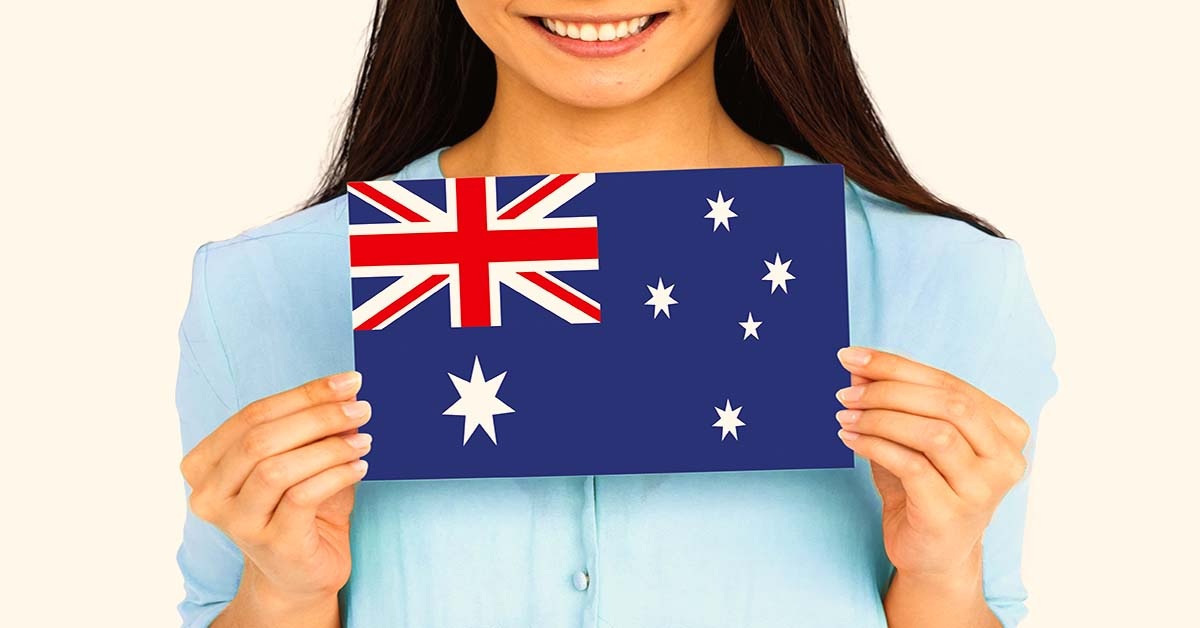 Moving to Brisbane: Your Guide to Relocating from the US
Moving to a new country can be an exciting adventure, filled with opportunities to learn about different cultures, meet new people, and experience life in a completely different environment. If you're considering a move to Australia from the US, you're in for a treat.

However, before you pack your bags and head down under, there are a few things you'll need to know to make your transition as smooth as possible.
In this article, we'll explore everything you need to know about moving to Brisbane, from visas and accommodation to healthcare and transportation.
Read Here: What's the cost of living in Australia
Why people are moving to Brisbane?
Brisbane, the capital of the Australian state of Queensland, is a city that offers a unique blend of urban sophistication and outdoor adventure. It's no wonder why it's become a popular destination for American expats looking to start a new life in Australia.
One of the main reasons why Brisbane is so attractive to Americans is its climate. With an average of 283 sunny days per year, the city enjoys a warm subtropical climate perfect for outdoor activities like hiking, biking, and swimming. This starkly contrasts many parts of the US, where winters can be long and harsh.
Know More Here: Best places to live in Australia
Brisbane is also a very livable city, with a high standard of living and a relatively low cost of living compared to other major cities worldwide. The city has a thriving arts and culture scene, with numerous festivals and events throughout the year and a vibrant food and wine culture.
Finally, Brisbane is an excellent base for exploring other parts of Australia. With easy access to the Great Barrier Reef, the Outback, and other popular tourist destinations, Brisbane is the perfect starting point for an adventure Down Under.
Know More Here: Cost of Moving to Australia

Preparing for the Move
Before you can start your new life in Brisbane, besides figuring out the budget to move to Australia, there are a few things you'll need to take care of.
What are the Visa Requirements to Brisbane

First, you'll need to obtain a visa to enter Australia. The type of visa you'll need will depend on your reason for moving and how long you plan to stay. The most common visa for American expats is the Subclass 482 Temporary Skill Shortage visa, which allows you to work for a specific employer in Australia for up to four years.
To apply for a visa, you'll need to provide a range of documents, including your passport, proof of employment or qualifications, and evidence of your financial situation. It's essential to start the visa application process well before your planned move to ensure you have everything you need to submit a complete application.
Top Moving Companies to Brisbane
Here is a table of the top International Movers to Brisbane from the US. Ratings are based on Years in Business, Reputation, and Customer Reviews.
How to find Accommodation in Brisbane after moving

Once your visa is sorted, the next step is finding accommodation in Brisbane. The city has various housing options, from apartments in the city center to larger homes in the suburbs.
One of the best ways to find accommodation in Brisbane is to use online rental platforms like Realestate.com.au. These sites allow you to search for properties based on your preferences, such as location, price, and number of bedrooms.
It's also worth considering hiring a real estate agent to help you find the perfect property.

How to ship Household Goods to Brisbane

You must arrange for your belongings to be shipped to Brisbane. A professional moving company like International Van Lines specializes in international moves. These companies can provide packing, loading, and transportation services.
The shipping cost will depend on various factors. These include the number of goods you're moving, the distance between your current location and Brisbane, and the type of shipping method you choose.
As a general guide, the cost of shipping a full container load (FCL) of goods from the US to Brisbane can range from $4,000 to $8,000, depending on the container size and the shipping company you choose.
If you have fewer goods to move, you may be able to share a container with other people, reducing the cost.
Shipping your goods to Brisbane can be complex, but with the right planning and preparation, you can ensure that your belongings arrive safely and on time. Working with a professional moving company can reduce the stress and hassle of moving your goods overseas.
Know More Here: All about moving pets to Australia
Settling In
Now that you've arrived in Brisbane and have your accommodation sorted, it's time to start settling in.
Exploring the City
Brisbane is a vibrant and diverse city with plenty to see and do. To get a feel for the city and its culture, start by exploring the neighborhoods around your accommodation. Take a walk through the city center and check out the local markets, cafes, and shops. These are some of the best things to do in Brisbane:
The South Bank Parklands. A riverside park with gardens, outdoor markets, and many dining and entertainment options.
The Lone Pine Koala Sanctuary. One of the oldest koala sanctuaries in the world, where you can see and even hold koalas for a fee.
The Wheel of Brisbane. A giant Ferris wheel that offers a fantastic view of Brisbane and the river.
The Brisbane Botanic Gardens. Brisbane isn't lacking in green, and the Botanic Gardens are home to various local and exotic plants.
The Gallery of Modern Art. Offers numerous exhibitions by Australian and international artists.
The Story Bridge. Not only is it great to look at, but you can also climb to the top of the bridge as instructed by specialists.
This isn't even half of what you can do in Brisbane, so rest assured there'll be enough to do in your off hours.
How to find work in Brisbane
Brisbane is one of Australia's main professional hubs, providing plenty of options to professionals and also plenty of competition. Some of the most active Brisbane industries include healthcare, education, retail and hospitality, construction and infrastructure, technology, engineering and geology for mining projects, and finance.
If you're planning to work in Brisbane, there are a few things you'll need to know. First, make sure you have the right visa to work in Australia. The Subclass 482 Temporary Skill Shortage visa mentioned earlier is a common visa for expats working in Australia.
Online job boards like SEEK and Indeed and professional networking sites like LinkedIn can be a good place to start.
Read Here: All about moving to Australia from the US
Adapting to the Culture in Brisbane

Finally, adapting to the culture in Brisbane and Australia as a whole can take some time. Australians are known for their laid-back and friendly attitude, so embrace this culture by being open and approachable.
Know More: Moving to Australia this year
Another important aspect of adapting to the culture in Brisbane is getting used to the local slang and idioms. Australians have a unique way of speaking, with many phrases and words that are specific to the country. Don't be afraid to ask locals to explain the meaning behind a phrase or word you don't understand.
Frequently Asked Questions (FAQs)
Is it worth moving to Brisbane?
Moving to Brisbane from the US can be a great opportunity to experience a new culture, climate, and lifestyle. With its sunny weather, outdoor activities, and laid-back atmosphere, Brisbane offers a unique quality of life that's hard to find elsewhere. However, moving to another country can be a big decision that comes with its own challenges.
How many Americans live in Brisbane?
According to the 2021 census, 31.7% of Brisbane's inhabitants were born overseas. About 8,104 were born in the US.
Which US city is most like Brisbane?
Finding an exact match for Brisbane is challenging, as it has a unique blend of urban sophistication and outdoor adventure. However, some US cities share some similarities with Brisbane, including San Diego, Austin, Portland, Boston, and Tampa.
Getting Ready for moving to Brisbane
Moving from the US to Brisbane, Australia, can be a life-changing experience. With its sunny climate, vibrant culture, and outdoor lifestyle, Brisbane offers a unique quality of life that's hard to find elsewhere.
While the process of relocating can be complex and stressful, with careful planning and preparation, you can ensure that your move to Brisbane is as smooth and stress-free as possible.
If you're considering a move to Brisbane and need help with the logistics of shipping your belongings, International Van Lines can provide the expertise and support you need. With years of experience in international moving, we can help you navigate the complexities of shipping your goods overseas and ensure your move to Brisbane is successful.
Contact us today to learn more about our services and how we can help you make your move to Brisbane a reality.
More about International Van Lines