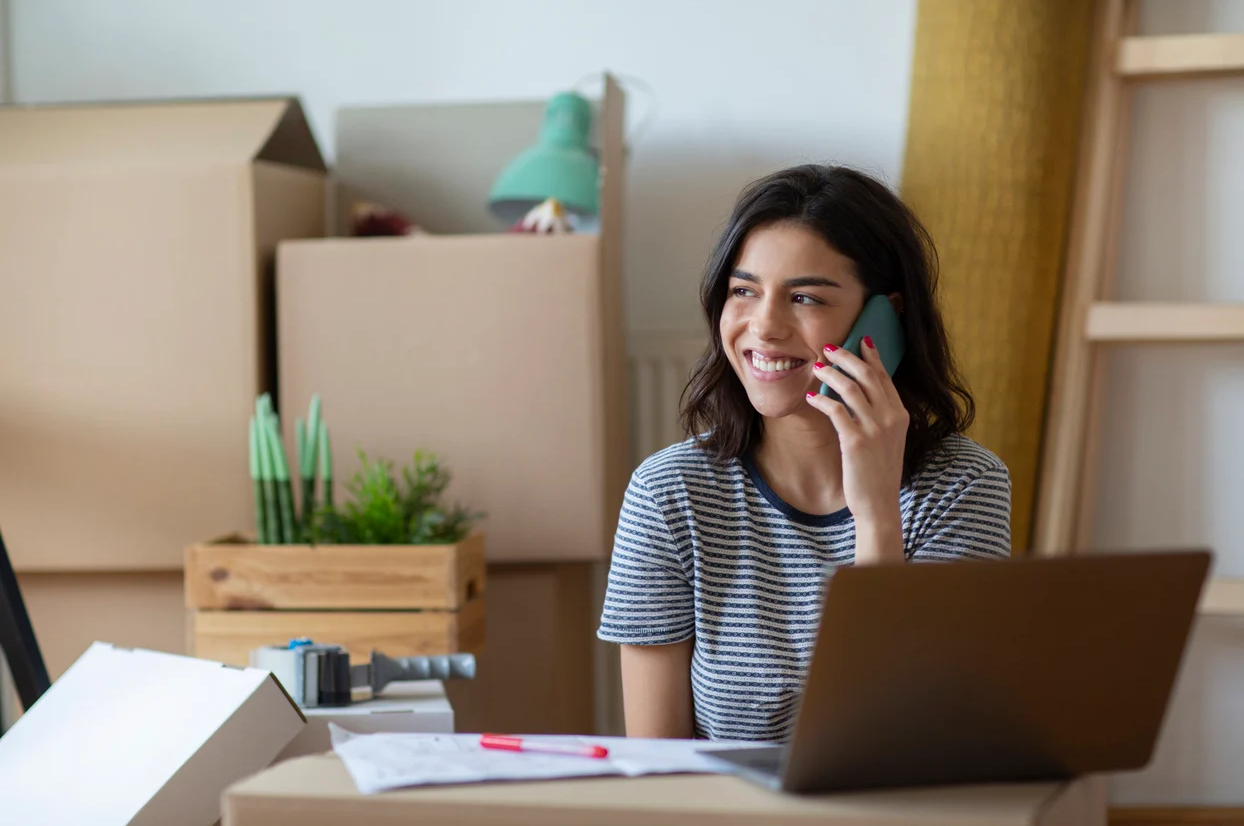 International Moving Quote – What you need to know
Moving abroad is exciting, but let's be honest, it's also overwhelming and can feel like a daunting task. With the proper planning and preparation, it can be a seamless task. Understanding an international moving quote can help you know what to look for and keep you from wasting desperately needed money.
This article will provide a step-by-step guide for finding a moving quote. It will also include questions to ask and money-saving tips. These tips can help you save a lot of money. Researching the best international moving companies when planning an overseas move is always best.
Understanding an international moving quote: Why it's essential
Comparing estimates is often necessary. Understanding an international moving quote can help you know what to look for and which questions to ask. Moving overseas can be costly. To avoid making an expensive mistake, it is crucial to have a basic knowledge of the international moving process.
Before gathering and comparing international moving quotes, familiarize yourself with what to look for in a moving company and the questions you should ask them. Ensure they have the proper license, knowledge, and experience with your destination country.

What to Look for in an international mover
Finding the right international moving company can differentiate a smooth relocation from a disaster. Below are some tips on how to find the best international mover for your situation:
Follow these tips, and you'll find the best international mover.
Checkout out: How to calculate your international move
Key factors that make up an international moving quote
International moving services are the most significant factor in an international moving quote. The moving service you choose will have the biggest impact on your cost. Below are the key components that can affect the cost of your move:
Packing & Loading: Professional packing makes up about 10% of the total cost of your move. Saving money by self-packing can be a good option. However, it comes with certain risks. Damage and lack of insurance may occur, and it can be time-consuming.
Ocean or air freight: Ocean or air shipping charges make up most of your international moving quote. Ocean shipping is the least expensive transportation mode for household items overseas.
Final destination: Full destination services include the delivery from the port of entry to your final destination.
Customs Clearance: Most international moving companies include customs clearance charges. Charges may vary based on your country, what you're shipping, and the size of your move. However, you can expect to pay anywhere from $350 to $800 in customs fees.
Insurance: Although insurance is not mandatory, it's recommended. The cost for insurance averages 2% to 4% of your household goods declared value.
When comparing international moving quotes, ask your chosen company about what's included and not included and any potential costs.

Types of international moving quotes
Your required service will determine the type of international moving estimates you should request from your mover. Below is a list of services you'll have to choose from:
What are additional international moving costs?
Communication is the key to building trust with your international removals company and having a positive experience. You and your relocation coordinator must discuss the details of your move at length to ensure everything is noticed. Ask your mover about the following potential costs:
Most reputable international movers will provide a detailed estimate outlining all requested services with no hidden charges. However, some companies leave certain things out of their quote, making them appear less expensive than others. Follow these tips to avoid hidden charges:
Ask your mover if there are any additional fees. It's essential to check if any costs are not included or if potential costs may arise. Let them know you want to see every expense you'll pay.
Get a virtual tour: When moving household goods abroad, request a virtual tour. It gives the ability to your international mover to estimate the volume and the packing required.
Communication is essential. Discuss the details of your move with your relocation coordinator. This includes the type of service you require, the destination, and the moving date. It will help avoid hidden charges.
Don't price shop: Moving overseas can be expensive, but hiring an unprofessional mover is also costly. Instead of shopping for the best price, spend time and find the best international moving companies.
Educate yourself: Understanding an international moving quote will help avoid making money mistakes. The more educated you are, the better.
Follow these simple steps, and you will avoid the mistakes that people make daily.
Other things that can affect an international moving quote
Your move size and required services are essential for your international moving quote. However, other elements can also affect it. These include the time of year, booking your moving date last minute, and the overseas moving company you choose.
Summertime is the moving industry's busy season, so rates tend to be higher than in the winter months by about 20%. If you can move during the winter months, take it. You will save yourself some money and have better options for moving dates.
Booking your moving date in advance can help reduce the cost of an international move. Waiting until the last minute can have the opposite effect. It's best to start and plan early. It will give you time to find the right international mover and book your desired dates.
Lastly, it's essential to international research movers that specialize in shipping household goods to your desired location.
Also, check out: Why Booking your Move in Advance is important
The best way to compare international moving estimates
Here are five tools that you should use when comparing international moving estimates:
Compare services: Ensure you take the time to review the services in your quote. Read through each line item and ensure you're comparing apples to apples. An estimate may include only some of what you want if it seems low.
Read the fine print: Reading your entire moving estimate is important. Look toward the bottom of your quote for any fine print and ensure it includes all services required.
Compare costs: Assuming that each international mover is included the same services, you should compare the prices. However, don't jump on the lowest cost. You must find a reputable international moving company with experience.
Ask about insurance: Moving household goods internationally comes with the risk of damage. Asses your international moving companies insurance policy and see what's included.
Enquire about port charges: In some cases, international movers don't include port fees. Port fees are charges billed to you by the port but passed through your international mover.
It's a good idea to ask the right questions and find a mover that you feel confident in. Follow these steps, and you can adequately compare international moving quotes.
Who are the most reputable international movers?
According to several publications such as Forbes and US News, International Van Lines, JK Moving, Allied Van Lines, North American Van Lines, and Atlas are the best international moving companies in the US.
Each company listed has years of experience providing top-notch international moving services. Additionally, they maintain an excellent reputation and provide customer service that will put you at ease.
Should I get a visual or virtual survey?
A survey lets your international moving company see what you're moving, create an inventory list, and plan your packing. It's ideal for those moving furniture and boxes, but it's not mandatory.
The top-rated international movers offer free virtual surveys. A virtual survey is sent via text message and allows you to video your home and what you're moving. The process is effective and quicker than an onsite survey.
Remember that your moving quote can increase if you have more stuff than discussed.
How long does the quoting process take?
An international moving quote can take 10 minutes to 24 hours but should be at most 24 hours. The most time-consuming part of getting a quote is finding the right company and providing them with your inventory list.
Before starting the process, you should narrow your search to three international movers. Ensure you check their reviews and license info and call them. It's best to speak with someone verbally rather than by email. It will give you a feel for how the company operates.
An international mover will ask you for your inventory list, moving dates, service, and shipping information. You can update or change information however many times you need.
Understanding an international moving quote -Conclusion
To best understand an international moving quote and the process, you should educate yourself on what to look for. Moving for the first time can be overwhelming. However, proper planning and research can make it a smooth experience.
International Van Lines is an international moving company that offers ocean and air shipping services to over 140 countries worldwide. We maintain one of the best industry reputations for being affordable but providing excellent customer service.
To get a free moving quote, you have two options. You can complete an online form or contact one of our relocation coordinators. Discuss the details of your move with them for a personalized quote.
Thank you for stopping by, and we wish you the best of luck with your journey.
More about International Van Lines