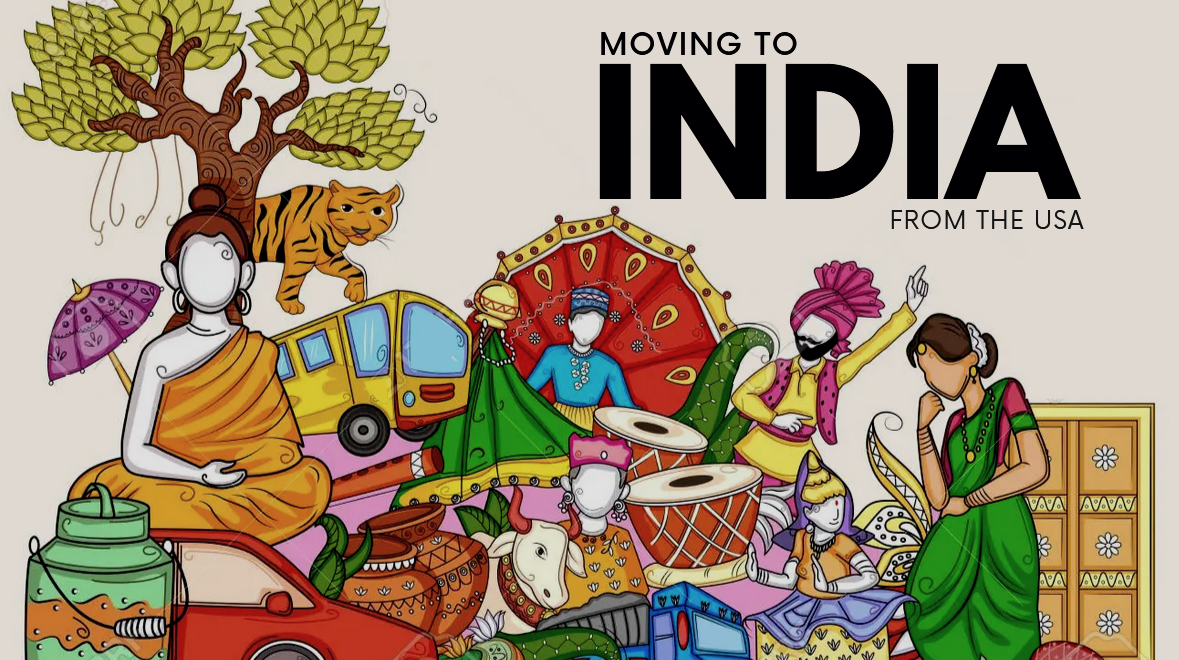 Moving to India From the US – Complete Relocation Guide

India is rich in history, culture, and diversity, making it an ideal destination for those seeking a unique and fulfilling experience. The country is a feast for the senses with its bustling cities, stunning architecture, and breathtaking landscapes.
Some of India's most famous landmarks and buildings include the Taj Mahal, one of the world's seven wonders, the historic Red Fort, and the iconic Gateway of India. Whether you're looking for adventure, relaxation, or spiritual growth, Moving to India from the US is truly an adventure.
How to Move to India
Moving to a new country can be an exciting but overwhelming experience. Here are some tips to start you off and help you stay organized through the moving process.
Make an international moving checklist and timeline for all the tasks you'll need to complete before, during, and after the move.

Sort your belongings and decide what to take with you and what to sell, donate, or store.

Research and compare international moving companies, and choose one that fits your budget and needs.

Keep essential documents, such as passports, visas, and moving contracts, in a secure and easily accessible place.

Label all of your boxes clearly and keep an inventory list to help keep track of your belongings.
At International Van Lines, our moving specialists have years of experience helping people relocate worldwide. Contact us today to learn more about our services and how we can help you complete your to-do list.

What is the Process for Moving to India?
Moving to India from the US is a multi-step process that requires careful planning and preparation. Here are the key steps for success—And remember, the best international moving companies are ready to help you every step of the way.
Obtain an Indian visa: Depending on your reason for moving to India, you may need to apply for a work visa, student visa, or resident visa. For these, you must provide the appropriate documentation, such as your passport, educational qualifications, proof of employment, or financial support.
Make housing arrangements: You'll need to arrange for a place to stay in India, which could be a rented apartment or a purchased property.
Sort out your finances: You'll need to open a bank account in India and transfer at least some of your funds from the US to India.
Shipping your belongings: You may choose to ship your household goods and personal belongings to India, or you may decide to downsize.
Register with the Indian authorities: Upon arrival in India, you'll need to register with the local police and obtain proof of a local address for visa purposes.
Take care of healthcare: You should familiarize yourself with the Indian healthcare system and consider taking out health insurance in India.
Set up utilities: Arrange to connect electricity, water, and internet services at your new home in India.
Top International Movers USA to India

How Long Can I Stay in India?
As a US citizen, you can stay in India for up to 180 days on a tourist visa. Staying longer requires obtaining an appropriate visa, depending on why you're moving here.
Work Visa
To obtain a work visa in India, you'll need to have a job offer from a company in the country that must initiate the visa application process. For your part, you'll need to provide documents such as a passport, educational and professional qualifications, and proof of financial support.
Retirees
A retiree visa is available for citizens of the United States if you wish to retire in India. The visa, known as the "Indian Retirement Visa," allows individuals who have retired from their employment to reside in India for an extended period of up to five years.
Student
Your student visa can be issued for the duration of the course of study, or five years, whichever is less. To apply, provide evidence of admission to an educational institution in India and proof of financial support, and other required documents. Contacting the Indian embassy or consulate in your area for the most up-to-date information and requirements for obtaining a student visa to India is recommended.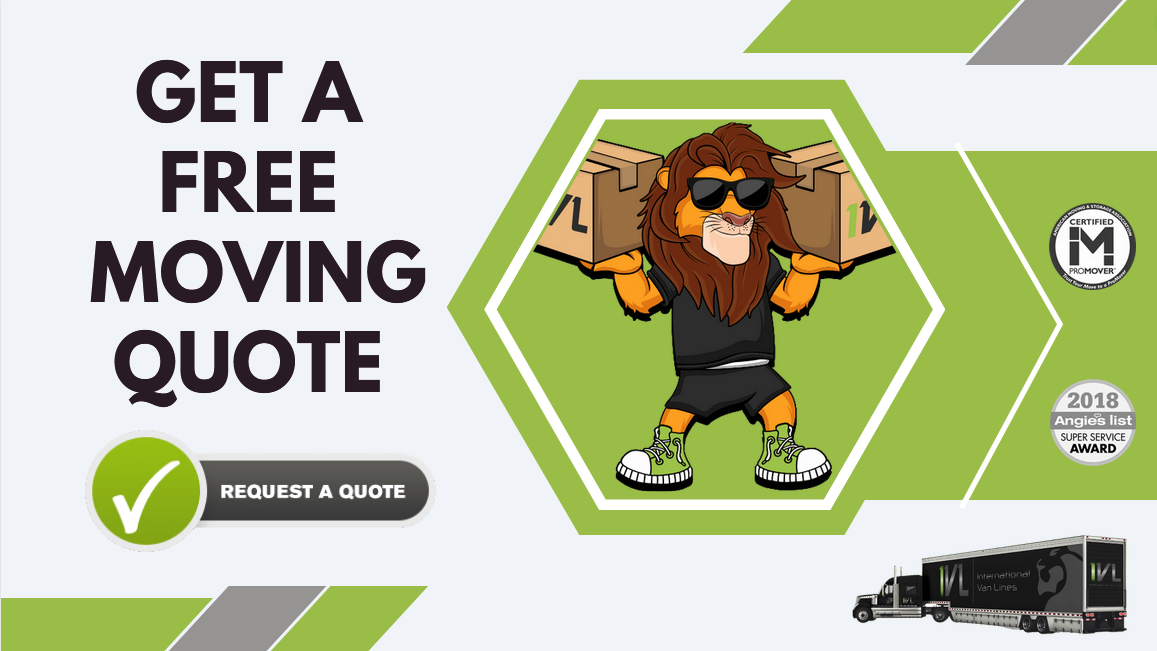 Digital nomads
India doesn't currently offer a digital nomad visa. However, the country does offer several types of visas for different purposes, such as business, work, and tourism, and you may be eligible for one.
Getting Your Stuff to India
You have a couple of options to choose from for getting your stuff to India. Airfreight is the way to go if you want your items to arrive quickly. Expect about three to eight days for it to arrive. Sea freight is a more budget-friendly option if you're looking to save some money. However, the journey takes much longer at around 50 to 54 days. Your relocation company can guide you to your best choice based on your timeline and budget.
Whichever way you choose, you may also choose to use temporary or long-term storage at your destination or in your former location. Storage is a common solution for those moving long distances to keep everything organized and moving smoothly.
How Much Does it Cost to Move My Belongings to India?
Moving overseas typically costs between $7,200 and $24,000. The cost of moving to India depends on how much you take and how fast you need it to get there.
How Can I Save Money Moving to India?
You're placing your trust and your money in your international mover to get you from the US to India. Your mover must earn your trust. But you can take some control of how much you spend on your journey.
To save significant money on your move, packing light is the best method when moving internationally. Downsizing your belongings means less to bring and pay to have moved.
Your mover can provide professional packing services. However, packing your own possessions is another excellent way to save plenty of cash.
Unloading your container after is arrive at your new home can save cash over having your mover do the job.

Tell your mover that your moving date could be flexible in return for a discounted moving rate.

Use an international moving cost calculator to create new ways to save money. A little here and there adds up quickly.

Compare the prices and services of individual moving companies before settling on one.

Can I Ship my Car to India?
Specific procedures and regulations are in place if you wish to ship your car to India, including obtaining the necessary permits, paying import duties and taxes, and ensuring that the vehicle meets Indian automotive standards. Shipping your vehicle to the country is a task that's best performed using the vehicle shipping experience of a trusted moving company.
Read Here: Best International Car Shipping Companies
Navigating Indian Customs when moving

Part of your move to India will include navigating Indian customs if you plan to take household furnishings, vehicles, or items that will not be with you on the plane. One of the many services your international moving company provides as part of your move is to help you meet the requirements and submit the all of the proper paperwork to get you through the process.
If you have any items that may require special clearance, be sure to talk that over with your moving company. It is always good to leave liquids, cleaners, food, firearms, and corrosives behind.
Read Here: Tips for Shipping your Car Overseas
Should I get moving insurance when moving to India?
Moving insurance is a must-have when you move to another country. It provides peace of mind and financial protection in case of unexpected events. Reputable international moving companies can offer comprehensive moving insurance at a cost equalling about 3% of your moving cost, which is a small investment compared to being responsible for the replacement cost of your possessions.
Read Here: Do you need International Shipping Insurance?
Can I Take My Pets to India?
Yes, you can take your pets to India, but they must meet the import requirements set by the Indian government. Documentation includes a valid health certificate and proof of rabies vaccination. It is best to check with the Indian embassy or the Ministry of Agriculture and Farmers Welfare for specific details to ensure a smooth entry process for your pet.
Read Here: Tips for moving overseas with animals
How Much Does it Cost to Live in India?
The cost of living in India varies greatly depending on your location and lifestyle. On average, a single person can live comfortably in India for around $340 to $410 per month in a city like Mumbai. That amount will typically cover housing, food, transportation, and entertainment expenses.
How Much Money Should I Take to India?
The amount of money you'll want to take with you to India depends on several factors, such as your overall living expenses, lifestyle, and personal preferences. However, a rough estimate of around $10,000 to $15,000 should cover the initial costs of moving and settling in, such as housing, furniture, household items, transportation, and other essential expenses for your first few months.

Living in India after your move

India is a vibrant country that offers a unique blend of rich cultural heritage, modern technology, and diverse landscapes. From bustling cities to the peaceful countryside, there is something for everyone. The food is delicious, the people are warm and friendly, and the cost of living is comparatively low.
Additionally, India has a thriving tech industry and is at the forefront of innovation in fields such as IT, biotechnology, and renewable energy. If you're looking for an exciting and enriching experience, India is a great place to call home.
Finding a Place to Live in India before relocating

If you don't speak Hindi, using a real estate agent to assist you in your housing search is a wise idea. Though there are many vacant apartments, not all of them are offered by every agency. Be aware that the process can be time-consuming and perhaps a little frustrating.
Be sure to tell your agency precisely what you are looking for, how close you need to be to work, and other must-haves to ensure the places you're introduced to are appropriate for your needs.
If you want to go it alone, expatriate magazines and websites serve all of India's major cities. All these have housing classifieds in English.
Finding a Job in India
Finding a job in India can be challenging but not impossible when you arrive from the US. To increase your chances of securing a job, be able to prove a relevant skill set and your eligibility for obtaining the necessary work visas and permits.
Networking and reaching out to companies directly, leveraging online job platforms, and utilizing professional recruiters excellent ways to search for job opportunities. Additionally, researching and understanding the cultural differences, laws and regulations, and local job market trends can help secure a job in India.
Getting Around in India after Moving

India has a variety of transportation options. You can choose to travel by air through several domestic airlines offering flights to major cities and regional centers. Trains are another popular mode of transportation.
The Indian Railways operates a vast network of trains connecting different parts of the country. Metros and buses are the standard mode of travel, with government-run and private bus operators providing services across different routes. For shorter distances, auto-rickshaws, taxis, and cycle-rickshaws are widely available.
You can also opt for car rentals or hire private taxis for a more comfortable and convenient journey. With these diverse options, getting around in India is never a challenge.
Understanding Healthcare in India before moving

Healthcare in India for foreign nationals is widely available, but the quality and cost of care can vary. Private hospitals in major cities tend to offer high-quality medical services, but they can be expensive. Government-run hospitals provide free or low-cost care, but the quality may not be as good as in private hospitals, and there may be long waiting times.
If you have the means, getting comprehensive health insurance coverage for your stay in India may be your best bet. Overall, healthcare in India has made significant progress in recent years, but there's still room for improvement in accessibility and affordability.
Education in India
US students can get a higher education in India. However, it's not free for international students, and the cost of studying in India can vary greatly depending on the institution and program you choose.
Receiving education in India is highly regarded. Many of the country's universities rank among the top in the world. Additionally, studying in India offers a unique cultural experience and opportunities for personal and academic growth.
How do I Find an International Moving Company for moving to India?
Having the best international moving company on your side ensures a smooth transition to your new home. To make sure your mover is up to the task, check to see that the company meets the following criteria.
Listed with the FMCSA
In compliance with the Federal Maritime Commission

Is appropriately licensed and insured

Offers additional moving insurance protection

Provided referrals are verifiable
Get an International Moving Quote to India
To get an international moving quote to India, start by researching reputable moving companies. Provide accurate information about the amount and type of items you plan to move and your desired move dates. Consider factors such as insurance, customs clearance, and storage options, and ask the movers about their experiences with moving to India.
More about International Van Lines