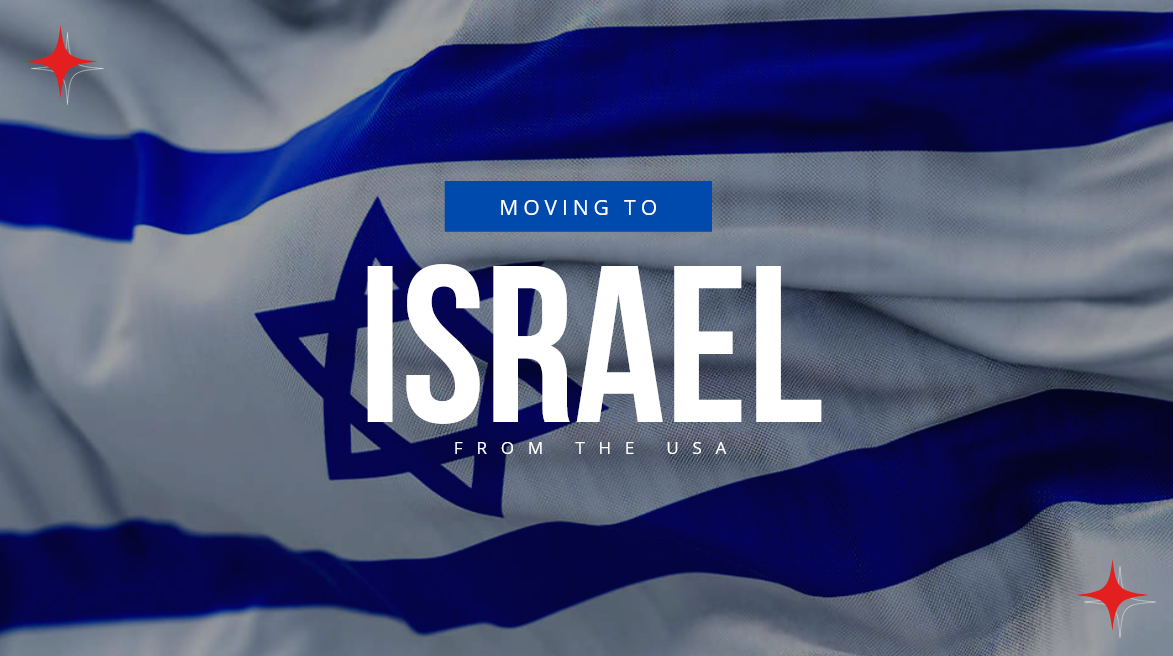 Moving to Israel From the US – Complete Relocation Guide.

Israel boasts picturesque beaches and prime snorkeling spots off its western border with the Mediterranean Sea, intriguing hikes, a rich and complex history, and a diverse blend of cultures.
It also holds great significance as a pilgrimage site for three major religions, making it a highly captivating place to live. Moving to Isreal from the US allows you to experience ancient sites and cities as you learn and explore.
How to Move to Israel
Keep things organized and manageable during this exciting time by creating a digital or paper notebook to keep pages for each task you need to handle. Keep track of items such as updating your address, enrolling in school, finding work, gathering important documents, or packing up your home. An excellent starting point would be to create an international moving checklist.
What is the Process for Moving to Isreal?
As you start packing for your move, take some time to separate your belongings into different categories. Think about which items you want to sell, keep with you locally, dispose of, or donate to charity. Doing so will make it easier to focus on only the items you're taking along for the journey. Reducing your cargo can also help to keep moving costs under control.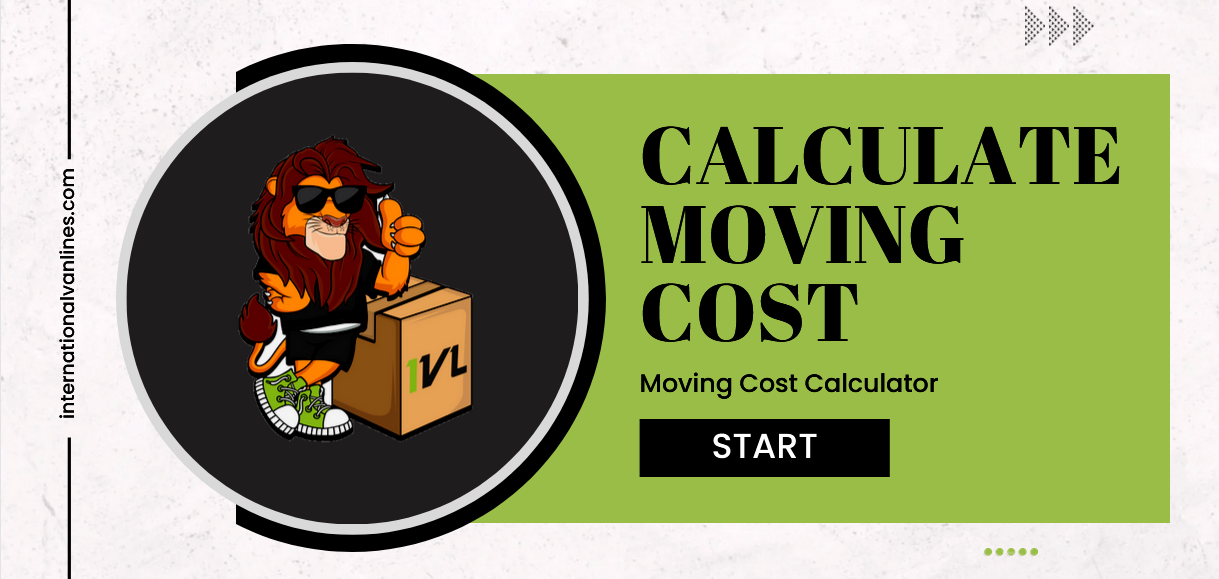 Remember to keep important things like your passport, airline tickets, personal documents, valuables, jewelry, and medication in a safe and easily accessible place.
Also, remember to try to delegate as many tasks as possible. The best international moving companies are ready to help you from the very start of your planning stages until the last box is unpacked. The rest of the process of moving to Israel follows these steps.
Research and learn all you can about work visas and residency requirements in Israel.

Create a budgeting plan for the trip and to cover expenses for the first couple of months.

Organize your health and legal records before your journey.

Purchase travel insurance to cover your initial healthcare needs.

Make a detailed inventory of all the items you're taking to Israel.

Organize your cell phone service, financial accounts, driver's license, and other must-haves before moving to Israel.
Top International Movers USA to Israel
How Long Can I Stay in Israel?
U.S. passport holders can stay in Israel for up to three months on a tourist visa issued free of charge upon arrival at Ben-Gurion Airport. If you wish to stay longer, you may apply for another three-month extension at the district office of the Ministry of the Interior.

Obtaining Residency Status in Isreal
Expats Work Pass
The B/1 work visa, also known as a business visa, is granted to individuals who have been approved to work temporarily in Israel. It's intended for experts, scientists, high-tech workers, and artists and can be extended. If you plan to work in Israel for less than 30 days, only the visa is required, but if you plan to stay and work longer, a work permit is also necessary and can be applied for simultaneously with the visa. To apply for the pass, head to an Israeli consulate in their country of residence before coming to Israel.
Read Here: Expat Guides – Best Places to settle abroad
Retirees
Both permanent residence and citizenship in Israel are pretty hard to obtain—unless you're Jewish. And because the Israeli immigration authorities only approve permits for permanent residence on a case-by-case basis, you'll need a really good reason for relocating.
However, there's one exception. As of 2019, US expats and business owners who aren't Jewish (or related to any Jewish/Israeli person) can obtain permanent residence in Israel using the B/5 Investor visa. To learn whether you qualify, contact your closest Israeli consulate.
Students
Before arriving in Israel for a program of one semester or longer, it's important for all participants to visit their local Israeli Consulate or Embassy to obtain a student visa.
The visa, known as an A2 visa, is a multiple-entry visa that allows for vacation trips outside of Israel without needing to reapply. It's valid for up to one year but must be renewed after that. Keep in mind that this visa doesn't allow you to work in Israel.
Read Here: How to pack for an overseas move
Getting Your Stuff to Israel
Preparing yourself for your move to Isreal is a big task. Getting your possessions ready for the adventure might be an even bigger one. Remember that your relocation company is on your team as you plan, organize, and execute everything necessary to make your move go as smoothly as possible
Working with a licensed and certified international moving company to help you move to Israel will take the worry and guesswork out of the equation. They can guide you on packing, customs dos and don'ts, and even help with documentation so you can deal with other details.
Read Here: 12 Tips for moving overseas cheaply
How do I Ship My Household Items to Israel?
There are more than a few factors to consider when relocating your life and household items to Israel, including the number of items you plan to move with you and your timeframe. It can take some time to get your stuff there, so we recommend starting early.
Two main shipping options are available and include transportation by ocean or air. Ocean, or container, shipping tends to be easier on your budget but can take several weeks to accomplish. On the other hand, sending your possessions by air freight costs more, but shaves at least a couple of weeks off the timeline.
Whichever way you choose, your possessions may also need temporary or long-term storage at your destination or in your former location. Employing storage solutions is common for people moving long distances for simplicity and sanity.
Read Here: Transit Times for Moving

How Much Does it Cost to Move My Belongings to Israel?
Moving overseas typically costs between $7,200 and $24,000. The cost of moving to Israel depends on how much you take and how fast you need it to get there.
How Can I Save Money Moving to Israel?
International moving is a significant investment. However, there are several things you can do to reduce the overall cost of your move.
Less is more. Packing light is the first and best rule when trying to save money while moving internationally. Purging and downsizing can shave huge amounts off your moving invoice.
Your mover offers professional packing services. However, you'll also have the option to save a few bucks by packing your own possessions.
Unloading your own container when you arrive in your new home country can save cash over having your mover do the work.

If your moving date is flexible, let your mover know in exchange for a discounted rate.

Use an international moving cost calculator to discover where else you can save a few dollars.

Compare individual moving companies based on price and the services they can provide. Be sure to read the fine print, so you'll know what you're getting for your hard-earned money.

Don't be shy about asking for discounts from your mover. A reputable moving company understands that flexibility on its part is good for business.
Can I Ship my Car to Israel?
Yes, you can ship your car or motorcycle to Israel. Individuals or companies can import vehicles into Israel for personal or business use. Israel's government website provides all of the information you may need, including eligible vehicles, required documents, and application and payment methods. Applications will receive a decision within 21 business days.
Read Here: Best International Car Shipping Companies
Navigating Israeli Customs
Israeli customs monitors everything that comes into the country, whether it's a commercial product or your automobile and household possessions. One of the services your international moving company provides is assisting you with knowing which paperwork you need and how to comply with customs before, during, and after your arrival.

Should I get moving insurance when moving to Israel?
Moving insurance is a wise investment when moving abroad as it provides protection for your belongings during transit. Additionally, moving insurance can also provide coverage for unexpected events such as acts of God. It gives you peace of mind knowing that your belongings are protected, and you have a plan in place in case of any unforeseen circumstances, and can be purchased for approximately 3% or your shipment's value.
Read Here: Do you need International Shipping Insurance
Can I Take My Pets to Isreal?
Yes, you can take your dogs and cats to Isreal. In fact, no limit is set regarding the number of pets you can take provided you secure an import license and notification before arrival. Your pets must be microchipped, up to date on vaccines, and have a veterinarian's certificate of health.
Read Here: Moving Overseas with Animals
How Much Does it Cost to Live in Israel?
The cost of living in Israel varies between somewhat expensive and expensive depending on where you choose to settle within the country. Urban city centers will be more costly to live in than more rural mountain towns. Israel has one of the highest costs of living ratios in the world when compared to average income.
How Much Money Should I Take to Israel when moving?
The general rule of thumb is to take at least three times your monthly expenses when moving to Israel from the US. However, much of that depends on your lifestyle and comfort level. The costliest concern in Israel is rent. Everything else is pretty reasonable. About $2,000 per month will get you by on a minimalist's budget.
Living in Israel
While English is widely spoken, picking up some of the Hebrew language could help with acclimating and experiencing cultural events more deeply.
Finding a Place to Live in Israel
Housing costs will likely be the most significant portion of your expenses, and location is a major determining factor. Moving from a low-cost area in the US to a more expensive city like Jerusalem may require downsizing or altering money habits. Renting in Israel is typically cheaper than in the states, but buying a home is more costly.

Finding a Job in Israel when moving

It's possible to apply online and in-person with Israeli companies if you are already in the country. To increase your chances, consider starting your job search a few months early, as the hiring process can take about four months.
Keep in mind that many job openings in Israel are not publicly advertised, and networking and personal connections are often the best methods of finding employment. You can also consider looking in local newspapers or working with a recruitment agency.
Getting Around in Israel after moving

In Israel, the public transit system is a wonderful convenience, as it's both affordable and well-established. Buses within cities and between towns run frequently, are reliable, and are reasonably priced. Additionally, the train network is expanding, with a new high-speed rail service between Jerusalem and Tel Aviv that's cut travel time to just 32 minutes.
Taxis are also relatively inexpensive and findable on mobile apps. Automobile ownership, however, is quite spendy at about double the cost of driving in the US.
Healthcare in Israel
Israel has a universal healthcare system where all citizens must enroll in one of the country's four HMOs, known as "kupot cholim," in order to access medical services. National Insurance payments cover the cost of membership, but you can purchase additional coverage for a small fee.
Some expats also opt for supplementary private health insurance to cover additional medical expenses such as drugs not covered by the Health Ministry or private surgeries and transplants.
Education in Isreal
Renowned within the fields of innovation, science, and engineering, Israel has a long tradition of academic excellence and promoting research. Out-of-the-box thinkers and go-getters will feel right at home in Israel. As an international student, you'll need to pay tuition fees to study at Israeli public and private universities.
How do I Find an International Moving Company when moving to Israel?
Finding the right international moving company for your move is essential for making the adventure go as smoothly as possible. Ensure your mover is up to the task by meeting these criteria.
Your company is listed and in compliance with FMCSA
It also complies with and is listed with the Federal Maritime Commission

Is appropriately licensed and insured

Offers additional moving insurance protection for your peace of mind and protection

Is able to provide verifiable referrals
Get an International Moving Quote to Israel
Contact your international moving company and request a moving quote. You'll have the opportunity to speak with a professional who'll provide you with the information you need to start your journey today.
More about International Van Lines