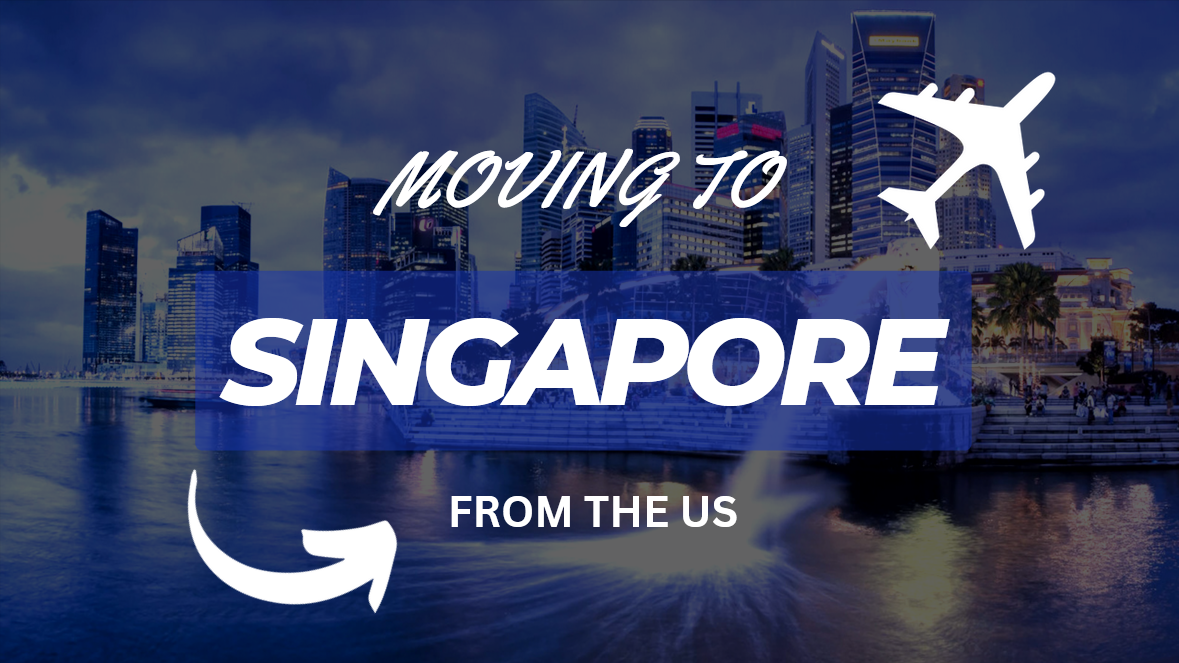 Moving to Singapore From the US. How to move to Singapore from the US.

Singapore has an incredible mix of people, nationals, and expats and vast cultural diversity, which makes visitors and new residents feel they belong after moving to Singapore from the US.
The city-state is modern, comfortable, and efficient. Schools and healthcare are excellent, and taxation is relatively low for the standard of living.
How to Move to Singapore
Moving to Singapore from the US is exciting. However, there's much to keep track of to ensure success. Keep yourself organized with a digital or paper notebook where you can make pages for each task you'll have to address, such as change of address, schooling, work, gathering documents, and packing your home. An essential first step for moving to Singapore is to create an international moving checklist to keep you organized and on track.

What is the Process for Moving to Singapore?
In addition to what you have to do when moving abroad when you do it is critical as well. A missed deadline may mean you miss your opportunity to get into a school that year, or someone has to stay back to get the pets their shots.
Remember to delegate moving tasks whenever possible. The best international moving companies are always ready to help. Let them shoulder some of the burdens. The process of moving to Singapore follows the steps below.
Do your research and start early. It could take longer than you think.

Learn about work passes and residency requirements in Singapore.

Create a plan which includes budgeting, schooling, work, and moving

Get your records in order and up to date, including passports, health records, and legal documents.

Purchase travel insurance to cover your initial healthcare needs

Make a detailed inventory of all the items you're taking to Singapore.

Organize your cell phone service, financial accounts, driver's license, and other vitals before moving to Singapore.

Pack, or let us pack for you, and move to Singapore.
Read Here: Best International Moving Companies of the year
How Long Can I Stay in Singapore?
If you're a U.S. passport holder, you don't need a special visa for a stay of up to 90 days. Longer stays require the appropriate residency visa.
Expats work pass when moving to Singapore

Singapore doesn't use the term work visa but instead calls it a work pass. Your work pass grants you permanent or temporary permission to work in the country. The process of administering the various passes is handled by the Ministry of Manpower (MOM).
What retirees need to know when moving to Singapore

At this time, Singapore does not offer a specific retirement visa. There are a few alternatives you can choose from that usually start with obtaining a permanent residency permit.
If you're still working and under 50, you may have the option to continue your visa into retirement.
If you're over 50, you can obtain a Singapore Entrepreneur Pass (EntrePass) by starting a company with an investment capital of at least $50,000.
Read Here: Best way to pack for an overseas move
Information for students while relocating to Singapore

In Singapore, your student visa is called a student pass. The Immigration Checkpoint Authority (ICA) handles the process for obtaining a student pass.
You must enroll as a full-time student, and you may be able to work up to 16 hours per week during your studies.
What Digital nomads need to know when moving to Singapore

Currently, there's no official nomad visa for Singapore. For those seeking the digital nomad lifestyle in Singapore, you can look into other visa options, such as the Work Holiday visa or the EntrePass work pass, to choose one that fits your needs.
Top International Movers to Singapore

Getting Your Stuff to Singapore when moving

Preparing yourself for your move to Singapore is one thing. Readying everything else, including your possessions, can appear overwhelming at first. Remember that your relocation company is on your team and can assist you with almost anything you need.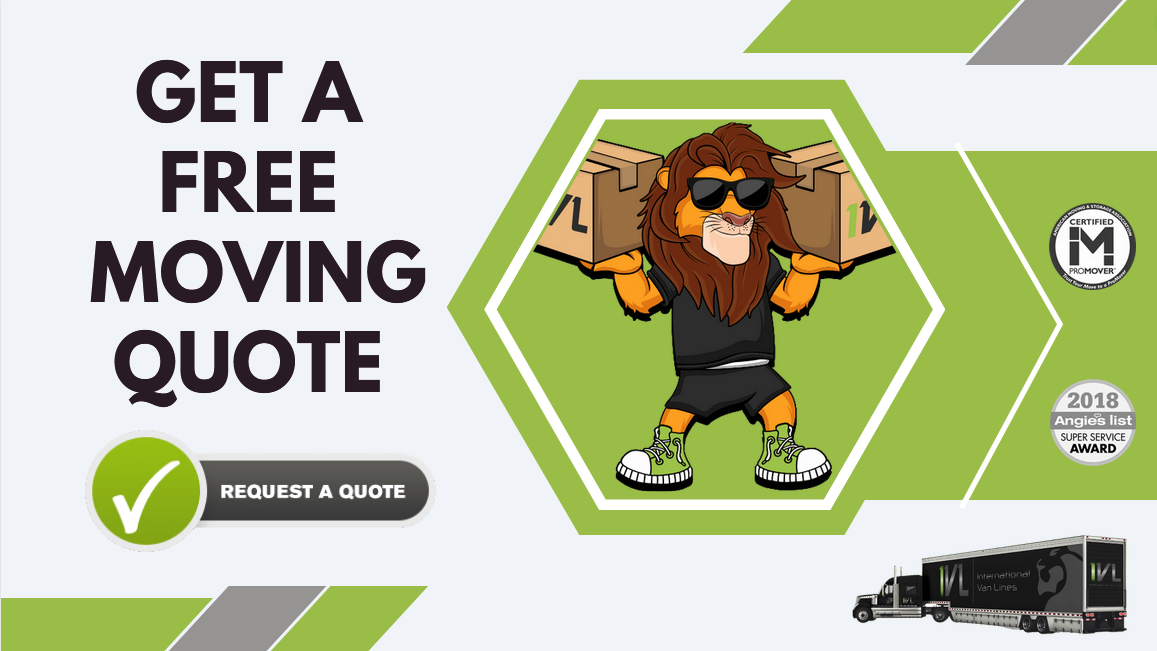 Working with a licensed and certified international moving company to help you move to Singapore takes the worry and guesswork out of the equation. They'll guide you on packing, customs dos and don'ts, and even help with documentation.
How do I Ship My Household Items to Singapore?
There are several factors to consider when deciding how to move your household items to Singapore, such as how much you'll be moving, how much time the move will take, and your budget.
Two modes of shipping exist—by ocean or air. Shipping by boat will be more cost-effective but can take six weeks or more to accomplish. Shipping by air will get your items there and cleared through customs in three to eight days, but it will cost more than shipping by boat.
Read Here: How to ship household goods overseas by ocean freight
Next, decide how much you'll take with you. Most people who move overseas downsize their household possessions before packing and leaving. Choose whether you'll require a full container load (FCL) or less than a container (LCL) load. Your mover can help you determine your needs.
Whichever way you ship your possessions, you may also require temporary or long-term storage at your destination or in your former location. Using strategic storage solutions when moving long distances can help keep things organized and simple.

How Much Does it Cost to Move My Belongings to Singapore?
Moving overseas typically costs between $7,200 and $24,000. The cost of moving to Singapore depends on how much you take and how fast you need it to get there.
How Can I Save Money Moving to Singapore?
Moving overseas is a large investment. However, there are steps you can take to keep the costs under control.
Packing light is the best advice to save cash when moving internationally. Purging and downsizing are often necessary to meet a limited moving budget.
Your moving company can pack for you, or, to save money, you can choose to pack your own possessions.
Unloading your own container at your destination can save cash as well.

If your moving date is flexible, ask your mover for a discounted rate to reward your flexibility.

Use an international moving cost calculator to discover where else you can save a few dollars.

Compare individual moving companies based on prices and services.

An excellent moving company understands that its flexibility is important too. Asking for unadvertised discounts can pay off.
Read Here : 10 Brilliant ways to save money on an overseas move
Can I Ship my Car to Singapore?
You can import a new, used (less than three years old), or vintage car, but first, you must ensure that it meets the registration, technical, and safety requirements. The Land Transport Authority (LTA) provides all details and guides to inform you of the process and rules.
International Van Lines offers vehicle shipping services that can take your vehicle to a Singapore port or your door.
Know more here: Best International Car Shipping Companies

Navigating Singapore Customs when moving

Singaporean customs monitors everything that comes into the country. One of the services your international moving company provides as part of your move is assisting you with the paperwork and compliance requirements for wherever you're moving.
Should I get moving insurance to Singapore?
Your stuff is traveling a long way. Unfortunately, things can happen that can damage your possessions. Purchasing additional international or marine insurance costs an average of 3% of your shipment's declared value and can buy you peace of mind.
Know more here: Do you need international shipping insurance?
Can I Take My Pets to Singapore while relocating?
Taking your pet to Singapore will require a lot of preparation. Singapore sets requirements for bringing pets into the country, as does the airline that carries your pets. The country doesn't allow several breeds and mixes, and specific areas within Singapore often have their own regulations regarding pets. Some investigation may be necessary to determine if your furry loved ones can come along.
Read More Here: Tips for moving overseas with Animals
How Much Does it Cost to Live in Singapore?
Singapore is known for being safe, innovative, and having very high healthcare and lifestyle qualities. To enjoy such a high quality of life in Singapore is expensive. You can save money living in Singapore by choosing low-cost areas to live in, shopping locally near your home, skipping automobile ownership, and opting for public transportation.
How Much Money Should I Take to Singapore?
The rule of thumb when moving to Singapore is to take at least three times your monthly expenses. Housing in Singapore is among the most expensive in the world and will likely be your biggest expense. Before leaving, check online to understand how rent could impact your wallet.
Living in Singapore
The primary language in Singapore is Malay. However, school is often taught in English and is used extensively in day-to-day communication.
Singapore is a City-State island with 64 surrounding islands, perfect for nature lovers and sun worshipers. It's a clean, efficient, modern country showcasing its love of the ecosystem and technology.
Singapore's human-made waterfalls, which you can find at Gardens by the Bay and Jewel Changi Airport lifestyle complex, will leave you wanting more.
Finding a Place to Live in Singapore after moving

Strict rules and regulations in Singapore make buying property quite difficult for foreign nationals, so renting is the most common option.
While you can look for rental property on your own using online searches, classified ads, or even walking neighborhoods looking for signs, working with a real estate agent who's well-versed in the regulations is advisable. A professional can assess the quality of the communities and consider your wishes for proximity to work or school. They can also explain the differences between condominiums, apartments, and detached houses, which only loosely correlate to how we think of them in the US.

Finding a Job in Singapore
To work in Singapore, you need to have a valid work visa. Before you receive such a visa, you must find a job and an employer willing to sponsor you for a visa. The best way to search for an employer who will sponsor you is to contact the HR department of companies in Singapore and ask if they are hiring and sponsoring employees.
Referrals and social media can also be helpful when trying to get your foot in the door.
Getting Around in Singapore
The Mass Rapid Transit (MRT) subway system is one of the best ways to get around Singapore. The underground network can get you anywhere on the island. The system is efficient, clean, and easy to understand. Fares are based on how far you travel, and maps are available at all stations. MRT interactive maps are even available for download to your phone for easily getting around.
Buses crisscross the entire country, but they can be a bit overwhelming until you get used to the system. Bus fares are based on how far you travel, the time of day, and your age. While you can pay cash on buses, purchasing an EZ-Link card from many places, including convenience stores, is more economical and convenient.
Taxis and app-based rides are the fastest option and are reasonably priced. Taxis are abundant, and most drivers speak English, so feel free to ask for local tips.
Healthcare in Singapore
Singapore's healthcare rates as one of the world's best. The country has excellent healthcare facilities, doctors, and widespread pharmacies. It doesn't offer free or public healthcare within its system.
With residency, you can contribute to a program called Medisave, much like Medicare in the US, with which you'll be able to take advantage of subsidized healthcare. Obtaining private health insurance is encouraged if you choose to live in Singapore as a non-resident.
Education in Singapore
Singapore's education is high-quality and well-known for its engineering and management programs. There's a significant international student body, and campuses are safe, clean, and well-organized. International student tuition ranges from $13,600 to $28,750 per school year.
Places to see in Singapore
Marina Bay Sands – An integrated resort fronting Marina Bay in Singapore.
Merlion Statue – The official mascot of Singapore, depicted as a mythical creature with the head of a lion and the body of a fish.
Suntec City – Located in Marina Centre, a subzone of the Downtown Core in Singapore, which combines a shopping mall, office buildings, and a convention center.
Buddha Tooth Relic Temple – A Buddhist temple and museum complex located in the Chinatown district of Singapore.
Gardens By The Bay – One of Asia's premier horticultural destinations
Singapore Flyer – Asia's largest observation wheel.
Helix Bridge – Landmark bridge at Singapore's Marina Bay is inspired by the geometric arrangement of DNA.
Masjid Sultan – The impressive Mosque in historic Kampong Gelam is the focal point for Singapore's Muslim community.
Sentosa Beach – One of the best places to relax in Singapore.
Chinatown -A vibrant neighbourhood of Singapore that had a real authentic feel to it
Universal Studios – One of the six Universal Studios theme parks around the world
Singapore Botanic Garden – The gardens showcase the best and most spectacular tropical flora set in a stunning verdant landscape
How do I Find an International Moving Company to Singapore?
Finding the right international moving company is similar to finding a contractor to remodel your home. Get several quotes and compare the quotes based on the services your international mover can provide to make your move as smooth as possible. At a minimum, ensure your mover meets the following criteria.
Company is listed and in compliance with FMCSA
It complies with and is listed with the Federal Maritime Commission

Carries appropriate licensing and insurance

Offers additional moving insurance protection

Provides verifiable referrals from past customers
Get an International Moving Quote to Singapore
Contact an international moving company and request a moving quote. The earlier you make contact with qualified movers, the more they can help you plan and organize your adventure.
More about International Van Lines