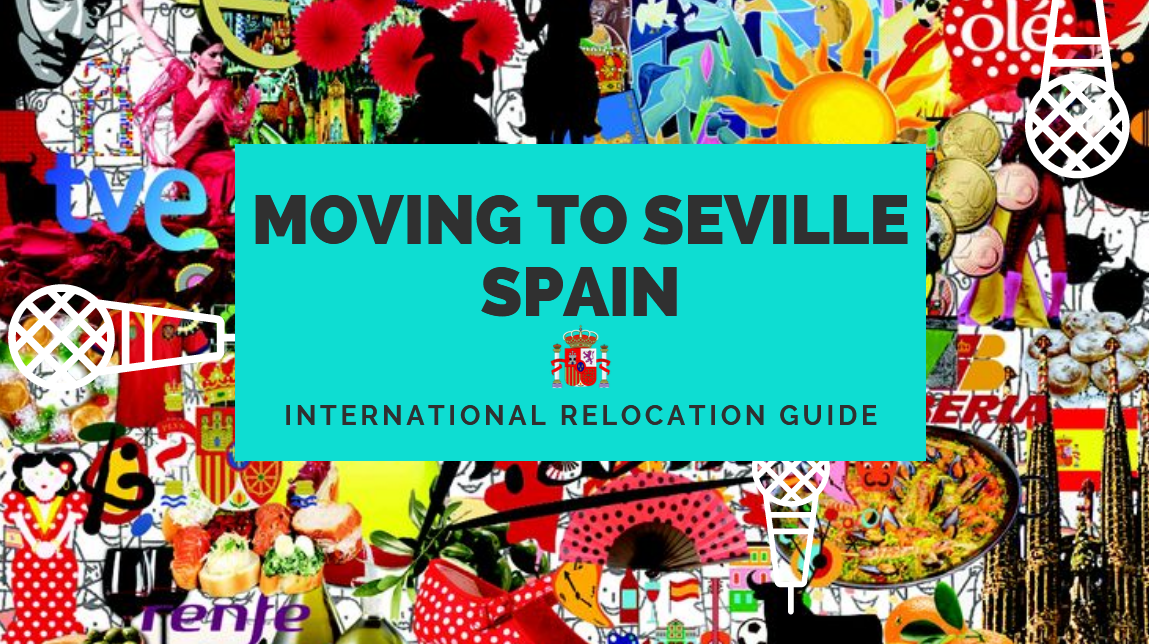 Moving to Seville Spain from the US
Seville is a fantastic city that attracts lots of migrants. There are so many reasons why people want to move here, whether it's the warm weather and beautiful beaches or the historic city center, which includes churches and palaces dating back hundreds of years. You'll also find plenty of lively nightlife and festivals that bring out the best in everyone there.
Seville is a very interesting destination for Americans.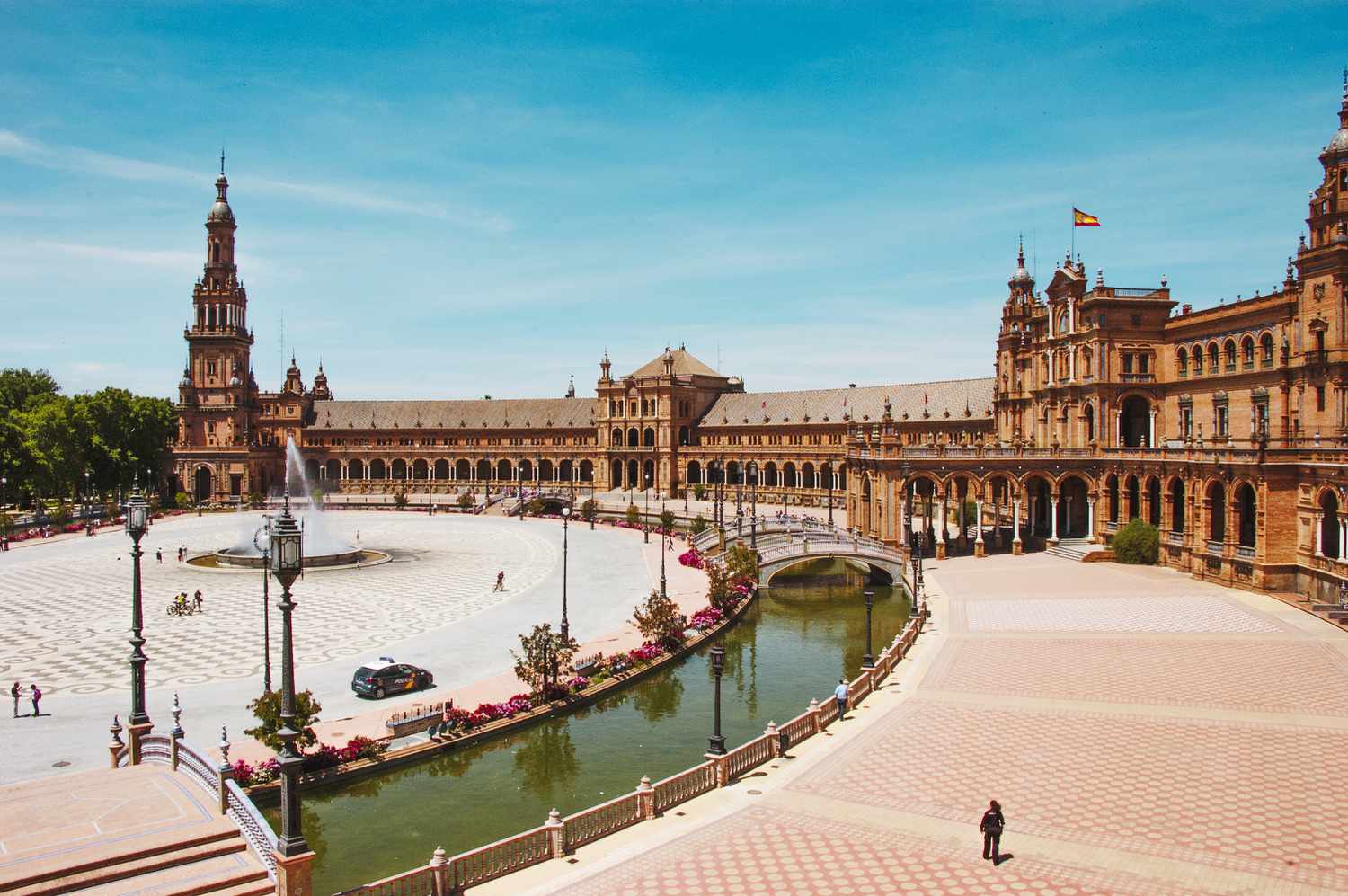 Nonetheless, planning a move from the US to Seville can be quite the endeavor. It's important to work alongside international moving experts who can guide you through every step of the way. International Van Lines has been helping people relocate from the US to Spain for decades, from paperwork and customs clearance to packing and unpacking services.
If you're planning to move to Seville from the US, this guide will help you learn everything you need to know about living in Spain.
Read here: The Best Timeline to Start Planning Your International Packing
Cost of moving from the US to Seville, Spain
The cost of international moving services will likely range from $1,500 to $7,000. The exact price will vary depending on the size of your move (volume and total weight of your belongings) and the destination (farther destinations will be more expensive). These are some average pricing:
$3,411 for a 20ft container from Miami to Seville.
$4,355 for a 20ft container from Texas to Seville.
$5,800 for a 20ft container from Los Angeles to Seville averages.
A 20ft container is suitable for a 1-2 bedroom home; you will need a 40ft container for a larger home. Keep in mind a 40ft container can be 45% more expensive, depending on various factors such as the date of your move, current location, and more.
Prices are only estimates. Your destination country and company will determine your final moving price. We can provide you with a free quote for international shipping via email or telephone.
Read More: What's the cost of moving to Spain from the US?
Timeline for Moving from the US to Seville
There are two ways to ship goods from the US to Seville, Spain: via sea or air.
Ocean Freight (17-44 days)
Most international moves involve ocean transport. It's the best and most affordable way to transport your household goods. For small spaces, a 20ft container will be enough; homes with 3+ bedrooms might need a 40ft container instead. When talking with an international moving company, ask them to help you find the best container size for your move.
Air Freight (2-6 days)
While rare, some people choose to expedite the shipment of some necessities. This is common for corporate relocation when the move is sudden. However, air freight services can also help transport fragile and valuable goods such as fine art and family heirlooms. Discuss with your moving company to see if you need these services.
Read More: The Ultimate Guide to International Moving Services.
What to expect when moving to Seville, Spain, from the US
Seville is full of wonderful people who love to share their culture with new arrivals. It also boasts a great climate and an abundance of food, history, and entertainment options for every taste. Here are some tips on how best to get started.
The cost of living in Seville
Seville is ever-so-slightly more expensive than the national average (about 0,3% more expensive), making it an average Spanish city in terms of cost of living. Nonetheless, the cost of living in Spain is 123% more affordable than in the US.
According to Numbeo, you will need $3,085 in Seville to maintain the same standard of life that you have with $6,900 in Miami – that's about 55% less! Literally, the costs of everything from rent, consumer prices, restaurants, and groceries are lower in Seville.
However, the local purchasing power in Seville is 17% lower than in Miami.
Climate
The climate of Seville is Mediterranean with oceanic influences. The average annual temperature is 65 °F, which makes it one of the warmest in Spain and Europe.
The fantastic season lasts for 3.6 months, from November to March, with an average daily max temperature below 68 °F. The coldest month of the year is January, with an average minimum temperature of 43 °F.
Culture
Seville has been a meeting place for many cultures throughout history. Through the centuries, it's been occupied by Visigoths, Muslims, and Jews, from whom the city inherited beautiful buildings while still maintaining the passion for their roots and traditions.
Seville is brimming with monumental buildings, historic museums, and more. Some famous tourist attractions include the María Luisa Park, Spain Plaza, the Cathedral, and the Golden Tower.
Safety
Violent crime is almost non-existent in Seville, even at night, and most city areas are perfectly safe at any time of the day. Spain has one of the lowest crime rates in Europe, and Seville's is lower than other major cities. Petty crime such as purse thefts does occur, though, especially in the busier tourist areas.
Also Read: What Americans Living in Spain Should Know
Where to ship when moving to Seville, Spain
The main commercial port in Seville is the Port of Seville, part of the Guadalquivir River, 70 km (over 110 miles) from the Atlantic. There are other sport and leisure docks, but your shipment will likely end up in the Port of Seville.
An international moving company will take care of everything necessary to make sure your shipment makes it safely and legally into the Port of Seville, and from there, into your new residence.
Tips to prepare for your move to Seville, Spain
Moving abroad is an exciting adventure and can be quite a rewarding experience. However, it can also be stressful. Here are some tips to help you get started:
Sort out your finances: Before you leave, it's important to ensure your finances are in order. The best way to do this is by ensuring you have enough money to support yourself until you settle and find work in Spain. You may also want to keep some money back for emergencies or unexpected expenses, such as a flight home if something goes wrong with your move.
Verify your passport and visa: If you are moving to Seville, Spain, and are a US citizen, ensure that your passport is renewed with plenty of time before your trip. Depending on your situation, you might have to request a visa to remain legally in the country.
Visit the place you want to live in: Seville has a lot of great neighborhoods, so it's important to consider your budget and needs. Try to find an apartment close to public transportation. Another thing we'd recommend when choosing an apartment is getting advice from other ex-pats who have lived in Seville before: they'll know what neighborhoods are best suited for certain budgets and lifestyles.
Get rid of most of your belongings: If you're moving from the US to Seville and have a lot of stuff, it can be overwhelming to figure out what to do with it all. Start downsizing for your international move and reconsider the items you want to bring over. You should also start researching moving companies at this point.
Get health insurance: You will need private health insurance if you plan to stay in Spain for more than 90 days. There are many different options available through different companies; find one with good reviews and fits within your budget.
Sort out the paperwork: Make sure you have the right paperwork and all necessary documents at least 30 days before leaving the US and decide whether you'll ship your car to Spain. If you're sending your car, ask about international car shipping services.
Organize your affairs: Make sure to cancel all subscriptions: magazines, newspapers, video streaming services, etc. Review your credit card bills to ensure you are not charged for anything after you cancel. Notify credit card companies and banks about your move abroad (and don't forget about getting a bank account in Spain).
Once in Seville, make an appointment with their social security office to obtain an NIE number (foreigner identification number) for each family member over age 18 who will be living in Spain long term. This process is free except for photocopying costs of documents brought by applicants during their visit; it usually takes one week or less. Once this process has been completed successfully, many other things become easier.
Also, check out: Moving to Spain from the US.
Top International Movers US to Seville, Spain
Bottom line
Whether you're moving here as a retiree or starting a new job, Seville is the perfect place. We hope this article has given you some insight into what it takes to settle down in Spain and make yourself a home in Seville. If you have any questions about our services or want more information on how we can help you move to Spain, please don't hesitate to contact us at 877-647-1336. Or request a free quote online to have one of our international moving agents contact you.