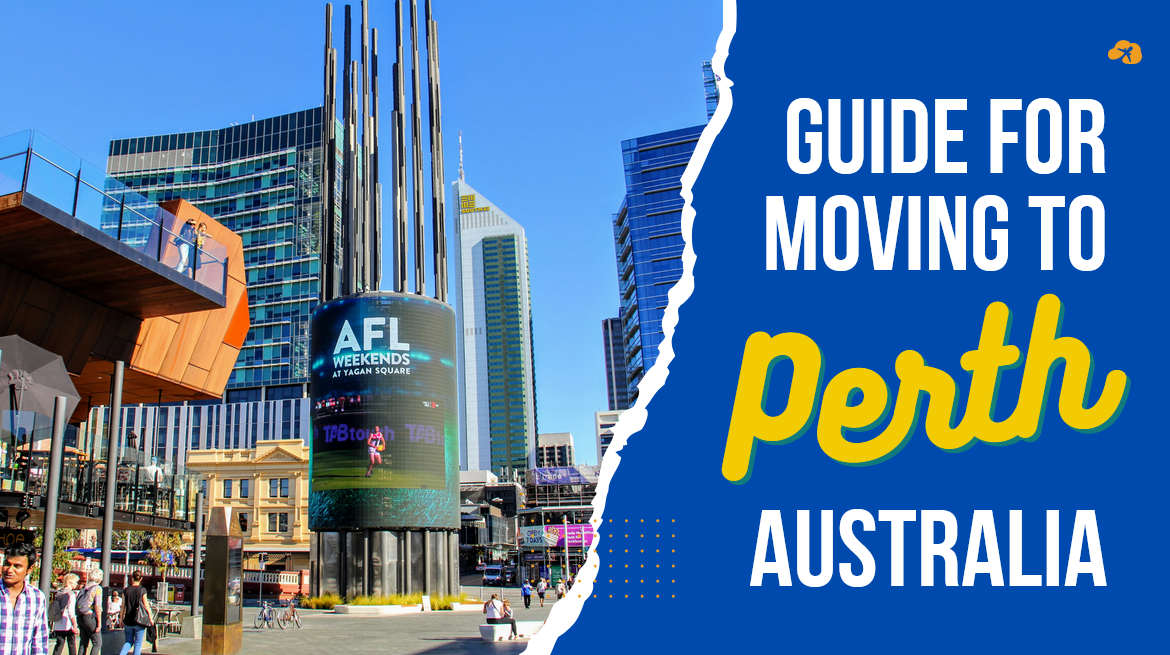 Moving to Perth, Australia, from the US – All you need to know!

If you're considering relocating to Perth, Australia, you're in for a treat. As the capital of Western Australia, Perth offers a high quality of life, a vibrant job market, a great higher education system, cultural and leisurely attractions, and proximity to beautiful natural landscapes. Perth is also a popular expat destination, with about a third of its population born outside the country.
However, moving to Perth from the US can present some logistical challenges. That's why we've put together this guide to help you navigate the process.
Moving and Shipping Costs to Perth, Australia
Let's start by discussing the costs of shipping your household items and moving to Perth, Australia. International moves from the US to Australia can cost, on average, USD $10,000 to $20,000 or more, depending on your household size and the time of your move. However, the lighter you travel and the fewer people that come with you, the less your move will cost.
Cost of Shipping Your Household Items to Perth, Australia from the US
When moving internationally, you have two main options for shipping household items: air or sea:
Ocean freight: Sea freight takes 8 to 12 weeks from the US to Australia in most cases. The cost varies based on the type of container load you choose, your original location, the total volume of your move, and the time of the year. On average, shipping a 20-foot FCL from the US to Perth costs $3,500 to $9,000.
Air freight: Air shipments travel faster, but the speed comes at a much higher cost for the same volume and weight. Your belongings will likely be in Perth within 4 to 7 days, but you'll probably pay $3 – $7 per kilogram (a little over 2 pounds).
Know More Here: How to ship household goods overseas by ocean freight
Most people will choose ocean freight for their relocation. It's essential to work with a company that understands the intricacies of shipping and logistics to help you find the best value for your money.

Packing And Moving Your Items To Your Container
Professional packing is another significant expense to keep in mind when moving to Perth, Australia. The average cost of packing and moving a two-bedroom in the US is $280 to $1,000. The price is in the $1,000 to $2,500 range for three or four-bedroom homes.
Top Moving Companies to Perth
Here is a table of the top International Movers to Perth from the US. Ratings are based on Years in Business, Reputation, and Customer Reviews.
Relocating Your Pet to Perth
Assuming you import a cat or dog, the cost will be around AUD 5,600 ($3,700) for each. You'll need to consider factors such as microchipping, vaccinations, airline shipping fees, import permit fees, quarantine fees (10-day obligatory quarantine in Australia), travel gear for your pet, and an Australian Health Certificate.
Pet animals other than cats and dogs may be subject to different regulations. Not all birds are considered pets, for example. It's important to research your pet's category thoroughly and whether it's allowed.
Know More Here: 5 tips for moving overseas with animals
Obtaining Your Visa to Perth from the US



You need visas to work, visit, and live in a country legally. Work visas in Australia range from AUD 1,000 ($670) to over AUD 9,000 ($6,037), depending on the best type for your case.
There are various types of visas in Australia, such as visas for children, family reunions, skilled workers, retirees, spouses, and many more. It's essential to consult a migration lawyer to explore which type of visa works best for you and your family. The Department of Home Affairs of Australia has more information on the types of visas available.

Cost of Living in Perth, Australia
Compared to other major Australian cities like Sydney, Perth is relatively affordable. When comparing Perth to Sydney, the most expensive Australian city, the cost of living in Sydney is 25% higher than in Perth. Housing in Sydney is 45% more expensive than in Perth. Monthly transport costs in Perth are 20% lower.
For a family of four, the estimated cost of living in Perth is around AUD 5,673 ($3,810) per month, excluding rent. For a single person, the monthly cost of living is closer to AUD 3,925 ($2,640).
But how does Perth compare to major American cities like Los Angeles, Chicago, New York City, and Miami?
The overall cost of living in Perth is about 26% lower than in Los Angeles, with the most significant differences being housing, transportation, and restaurant prices.
Perth's overall cost of living is about 16% lower than Chicago's. Housing and restaurant prices are significantly cheaper in Perth, while transportation costs are slightly higher in Chicago.
The overall cost of living in Perth is about 17% lower than in New York City. The most significant differences are in housing and transportation costs, which are about 45% and 21% lower in Perth, respectively.
The overall cost of living in Perth is about 24% lower than in Miami, with the most significant differences being housing, transportation, and restaurant prices.
Read More Here: 16 Tips to reduce International Moving Costs
Healthcare in Perth



Healthcare in Perth, Australia, is generally of high quality, but it can be expensive for those whom Medicare does not cover. Medicare is Australia's national healthcare system, which provides access to public hospital treatment, medical services, and prescription medicines to Australian citizens and permanent residents.
If you are not eligible for Medicare, you will need to purchase private health insurance to cover the cost of medical care. The cost of private health insurance varies depending on your age, health status, and the level of coverage you require.
According to a recent report by the Australian government, the average cost of private health insurance in Perth is around AUD 2,500 to $3,000 ($1,656 – $1,987) per year for a single adult. This is based on a mid-level hospital policy with an excess of AUD 500 to $750 ($331 – $463) and an extras policy that covers general dental, optical, and physiotherapy services.
However, it's important to note that this is only an estimate, and the actual cost can vary depending on individual circumstances and the insurance provider.
Read Here: 10 Best Places to Live in Australia
Transport in Perth



Commuting in Pert is easy because of the city's bus network, rail facilities, and taxi services. Outside the town, a car becomes more of a necessity than a plus; approximately 33% of Perth inhabitants prefer cars as their commuting method.
If you want to move with public transport, the monthly cost is AUD$160 (USD$ 107), lower than Sydney, Melbourne, and Brisbane but higher than Adelaide, Hobart, Darwin and Canberra.
Education in Perth



Education in Perth, Australia, can vary in cost depending on the level of education and the institution.
Western Australia's primary and secondary schools are free for Australian citizens, permanent residents, and most temporary visa holders. However, families may still need to pay for additional expenses such as uniforms, textbooks, and excursions.
For higher education, the government subsidizes tuition fees for Australian citizens and permanent residents in public universities through the Higher Education Loan Program (HELP). On the other hand, international students are required to pay full tuition fees ranging from AUD$20,000 to $45,000 per year (USD$13,250 – $29,800) for undergraduate programs and up to AUD$60,000 (USD$40,000) for some postgraduate programs.

For primary and secondary education, private schools in Perth can range from AUD 5,000 to $30,000 ($33,100 – $20,000) per year. This can be a significant expense for families, and it's essential to research and compare schools before deciding.
Where to live in Perth after moving from the US



Perth is a beautiful city with many great neighborhoods, depending on your lifestyle and needs. Whether moving to Perth for work, with your family, or as a single person, various areas in the city could be an excellent fit for you.
For Work
If you're moving to Perth for work, you might want to consider living in the central business district (CBD) or the surrounding suburbs. The CBD offers a range of housing options, from modern apartments to historic buildings converted into loft-style apartments. The suburbs surrounding the CBD, such as East Perth, West Perth, and Northbridge, are popular for professionals due to their proximity to the city center and public transportation options.

For Families
If you're moving to Perth with your family, you might want to consider suburbs with good schools, parks, and amenities. Some popular options include:
Mount Lawley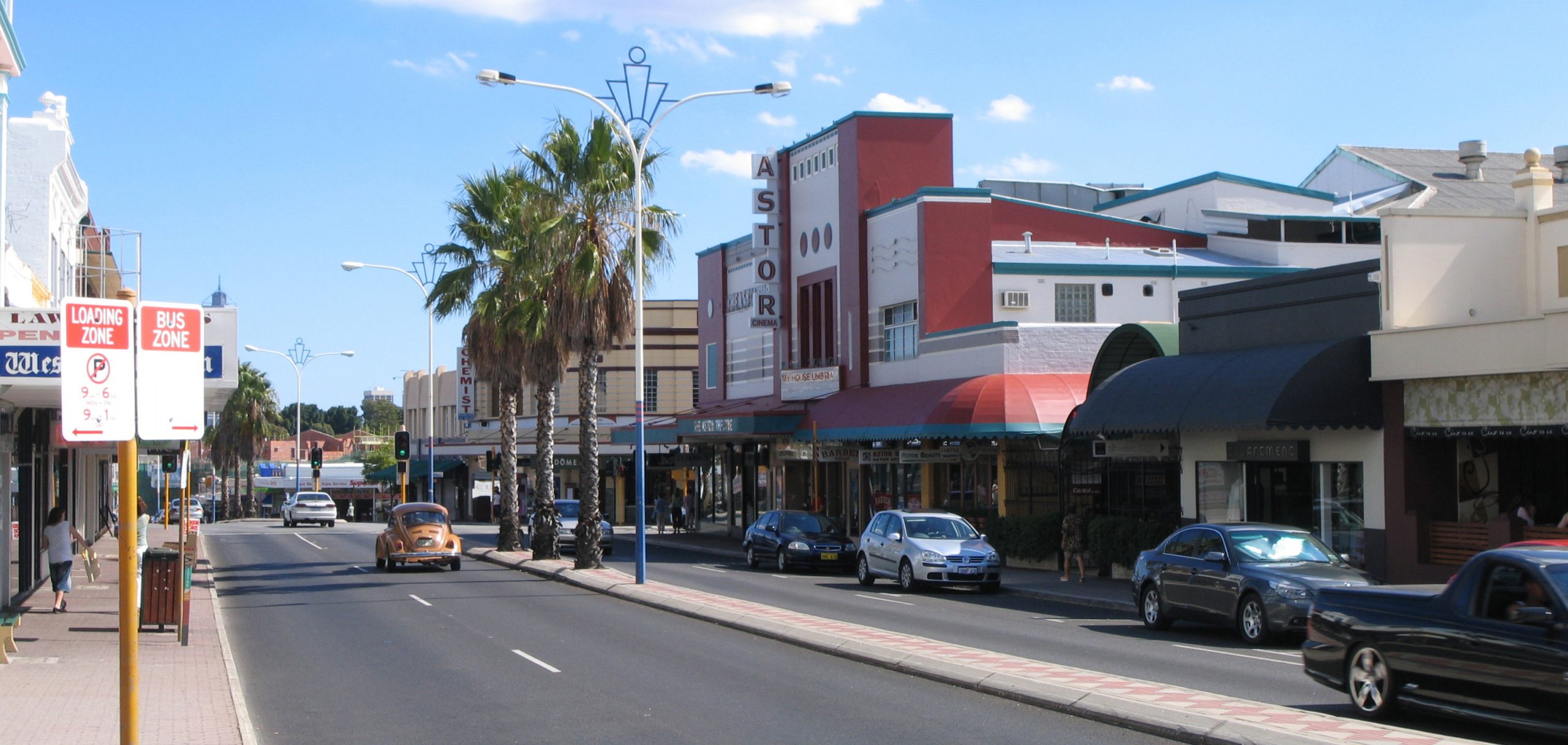 Mount Lawley is known for its tree-lined streets, heritage homes, parks, and playgrounds. It's also well-connected to public transportation and has multiple highly-regarded public and private schools.
Subiaco
Claremont
For Singles moving to Perth from the US

If you're moving to Perth as a single person, you might want to consider suburbs with a lively nightlife and entertainment scene. Some popular options include:
Northbridge: This suburb is known for its vibrant nightlife and street art. It's also home to the Perth Cultural Centre, which includes the Art Gallery of Western Australia and the State Library of Western Australia.
Leederville: This suburb is known for its trendy cafes, bars, and boutiques. It's also home to Luna Cinemas, an independent movie theater that screens classic and new releases.
Fremantle: This suburb is known for its bohemian vibe, live music scene, and street markets. It's also home to the Fremantle Fishing Boat Harbour, where you can enjoy fresh seafood and stunning views of the Indian Ocean.
Ultimately, Perth offers many great neighborhoods, and the right one for you will depend on your preferences and lifestyle.

Frequently Asked Questions when Moving to Perth

How much money do you need to move to Perth?
The money needed to move to Perth varies depending on various factors such as accommodation, lifestyle, and other personal expenses. On average, a single person may need around AUD 3,000 to $5,000 ($2,000 – $3,300) for initial costs like accommodation, food, and transportation. However, having at least AUD 10,000 ($6,625) for a comfortable move is recommended.
Read Here: How to Save Money on an Overseas Move
Is rent in Perth expensive?
Compared to other major Australian cities, Perth's rent is relatively affordable. A two-bedroom apartment in Perth can cost around AUD 1,980 per month, significantly cheaper than in other cities like Sydney or Melbourne. However, the rent prices vary depending on the location and type of accommodation.
How hard is it for an American to move to Australia?
Moving to Australia can be challenging and involves a complex visa process. The most common visa option is the Subclass 482 Temporary Skill Shortage visa, requiring sponsorship from an employer. Alternatively, the Subclass 189 Skilled Independent visa allows eligible individuals to move to Australia without a sponsor. It's recommended to seek professional advice and assistance to navigate the visa process.
Read Here: All about relocating to Australia from the US
Getting Ready for Your Move to Perth, Australia
Moving to Perth, Australia can be an exciting opportunity but also overwhelming, especially if you are moving from another country. That's where International Van Lines comes in. With years of experience and a team of professionals, we can help make your move to Perth as smooth and stress-free as possible. Whether you need assistance with packing, transportation, or customs clearance, we are here to help.
Contact us today to request a quote and take the first step toward your new life in Perth.
More about International Van Lines